Beyond The Buzzer with Olympic Hopeful Candy Jacobs
Professional skateboarder and Olympic hopeful, Candy Jacobs (NED), takes us along for an intimate look at her 2018-2019 Olympic Qualifying season.
In a sea of basic logo t-shirts, practical ponytails and poker-faced teenage girls, Candy Jacobs stands out. The 29 year old, Dutch competitor has tattoos down to her fingertips, sports a sharp buzzed undercut and swaggers around the course with the intimidating confidence of a seasoned veteran. On most practice days you can find Candy hammering away at the largest rail in the park with a barrage of perfectly executed tricks that makes the poker-faced teens take notice. But under that persona is the real Candy Jacobs; a remarkably thoughtful, sweet and sensitive soul who cares deeply for her community, her friends and the world at large.
Candy has blessed World Skate with a behind the scenes look at her 2018-2019 Olympic Qualifying season, her thoughts on COVID19 and the perseverance that has gotten her to where she stands today, #5 in the World.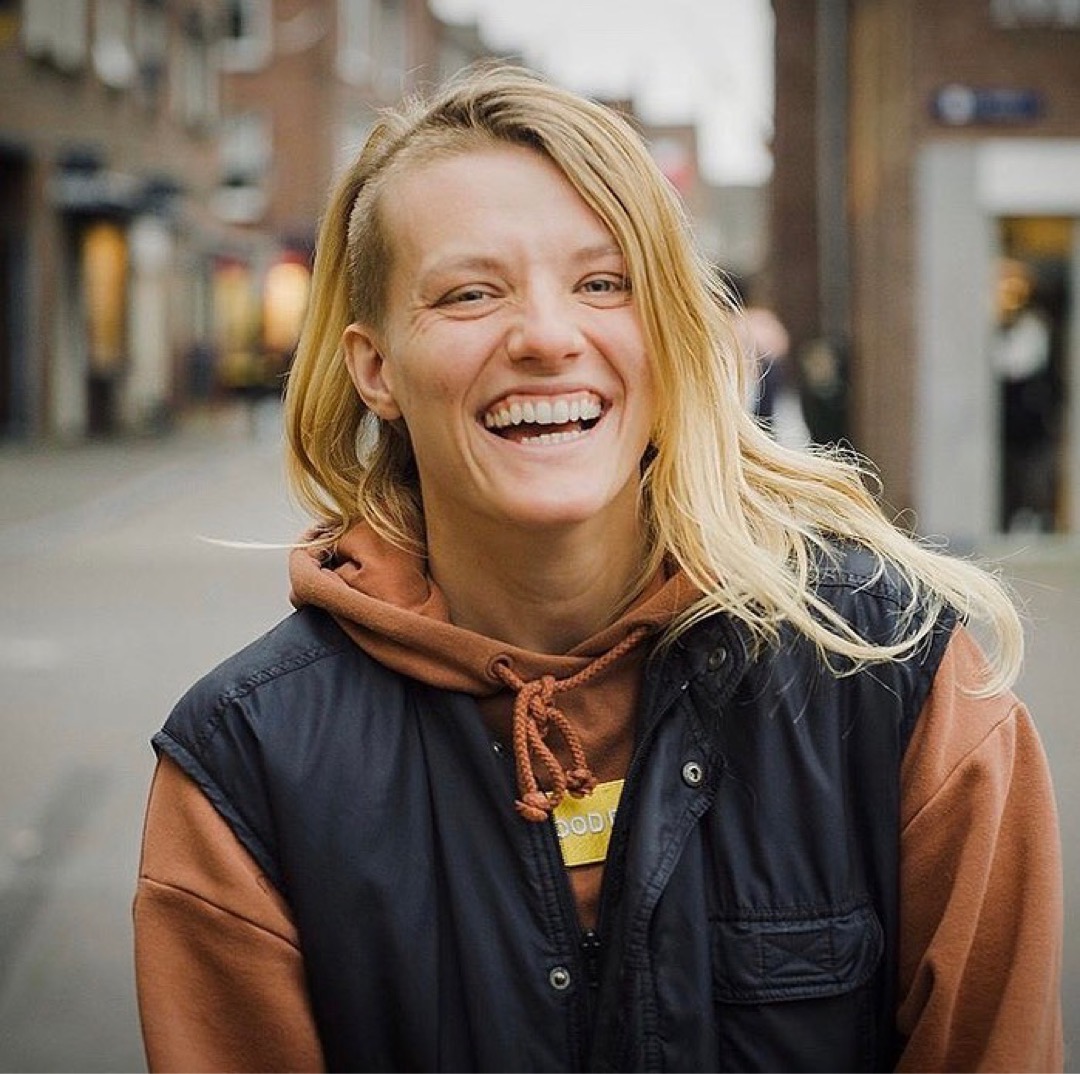 Candy, you had an incredible 2019 season and are currently sitting at 5th in the World with (almost) a sure spot in the 2021 Olympic games. Reflecting back on your year, what do you think got you to where you are today?

Thank you, it has been insane. Honestly I think I have the raddest support system. Also I have a pretty strong will and I love skateboarding way too much. I think those factors together made it possible for me to be where I am at right now. Throughout this season Suzanne Kouwenhoven, my mental coach, definitely has been a big support. She's a badass and has given me new insights.
What is the skate scene like in the Netherlands? Who were your local heroes growing up? Tell us how you are giving back to your community?

The skate scene in the Netherlands is huge, we are such a small country but have so many skateparks, legends and young talent. The first 4 years I skated with my local homies, I spent every second I could at this little outdoor park we had and I just tried whatever they did. At one point I found out about the 411 videos, saw Elissa Steamer and realised I could do whatever I wanted. Local heroes right now are for sure Nassim Guammaz, Rob Maatman and (not so local but still Dutch) Sewa Kroetkov. Best people, with the kindest personality and insane talent.

I try to give back to the community in any way I can. Our local indoor skatepark closed in 2009 and I've been on a mission to get it back ever since. A year ago my dream finally got realised, we got the opportunity to build a little something in a warehouse and my dad, some friends and me started building. Now we have a legit skatepark. Dreaming bigger but for now super stoked!
Right now with everything on pause due to Covid-19, what are you doing to keep yourself happy and healthy?
It has been kind of funky, I thought the whole situation wouldn't really affect me but I took it seriously. The first week I skated in my park, I kind of like solo sessions, so it wasn't that bad. Unfortunately I stepped off my board weird and got an injury to my knee, couldn't see a PT or doctor because of Covid-19, hit kind of a rough patch with everything going on and not being able to get the right care. After my first few days of being down I started doing exercises, going on walks with my dog and have been riding my bike a lot. Just got back on my board about two weeks ago, so I couldn't be more happy. Also, our puppy, who we've been waiting a minute for, just arrived. So at the moment I am busy being a puppy mom and not sleeping a whole lot, but definitely happy.
What is your outlook on the next year? Do you feel pressure? How are you going to approach the 2020-2021 season?

At the moment I don't feel any pressure, the Covid situation is weird and unexpected but gave me a welcome break to take care of my body and look back on all the rad things we got to do over the last year. I realised I did not enjoy all the trips and contests how I would want to so making some changes for this season. I want to learn from this experience or else it would go in vain. Next season I plan to enjoy spending time with the homies more, take time to hang with the locals in countries we get to visit more and progress my skateboarding as much as I can without taking myself too serious.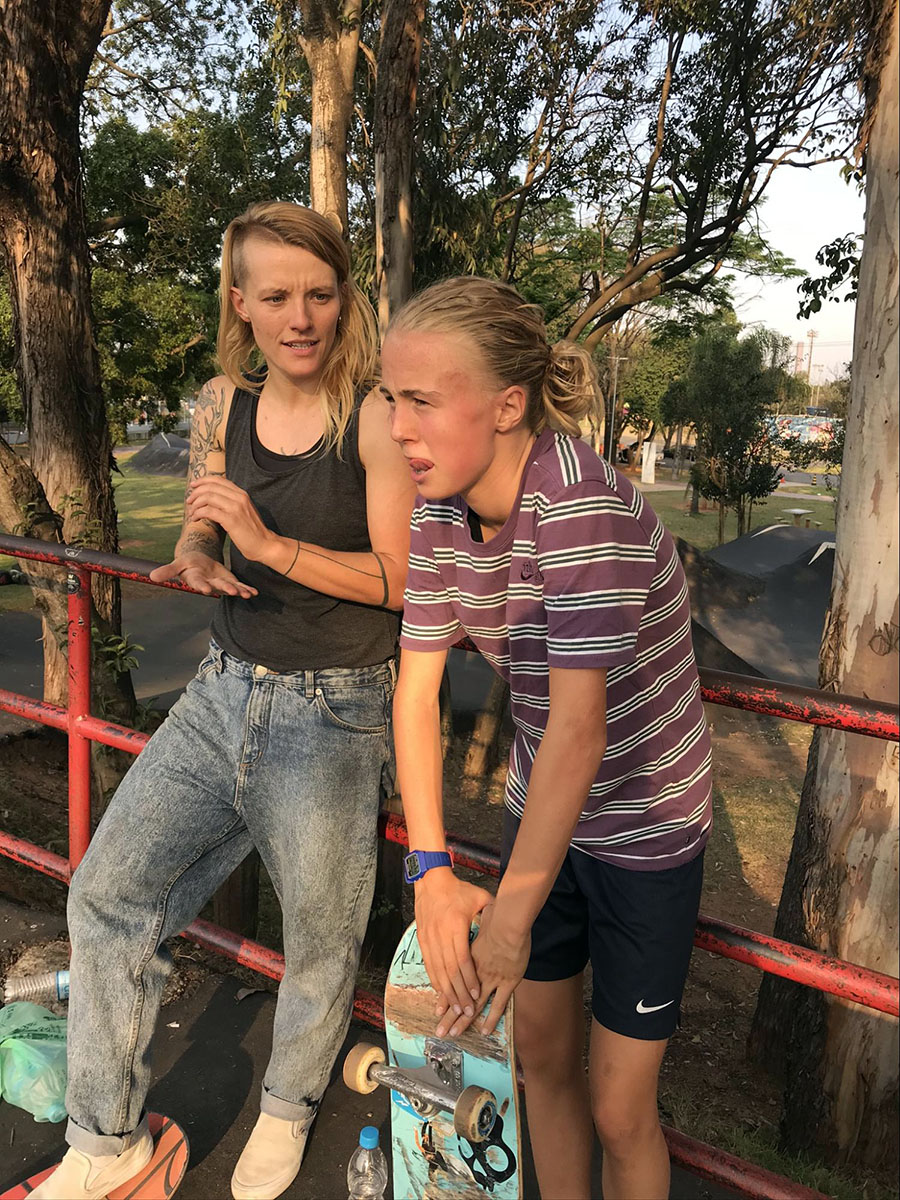 Photo: Keet Oldenbeuving
I've known Keet Oldenbeuving ever since she was 8 or 9 years old. I never expected to be travelling the world with her and I am honored to be a part of her journey. This day we went to a pump track near the hotel and sweated our asses off.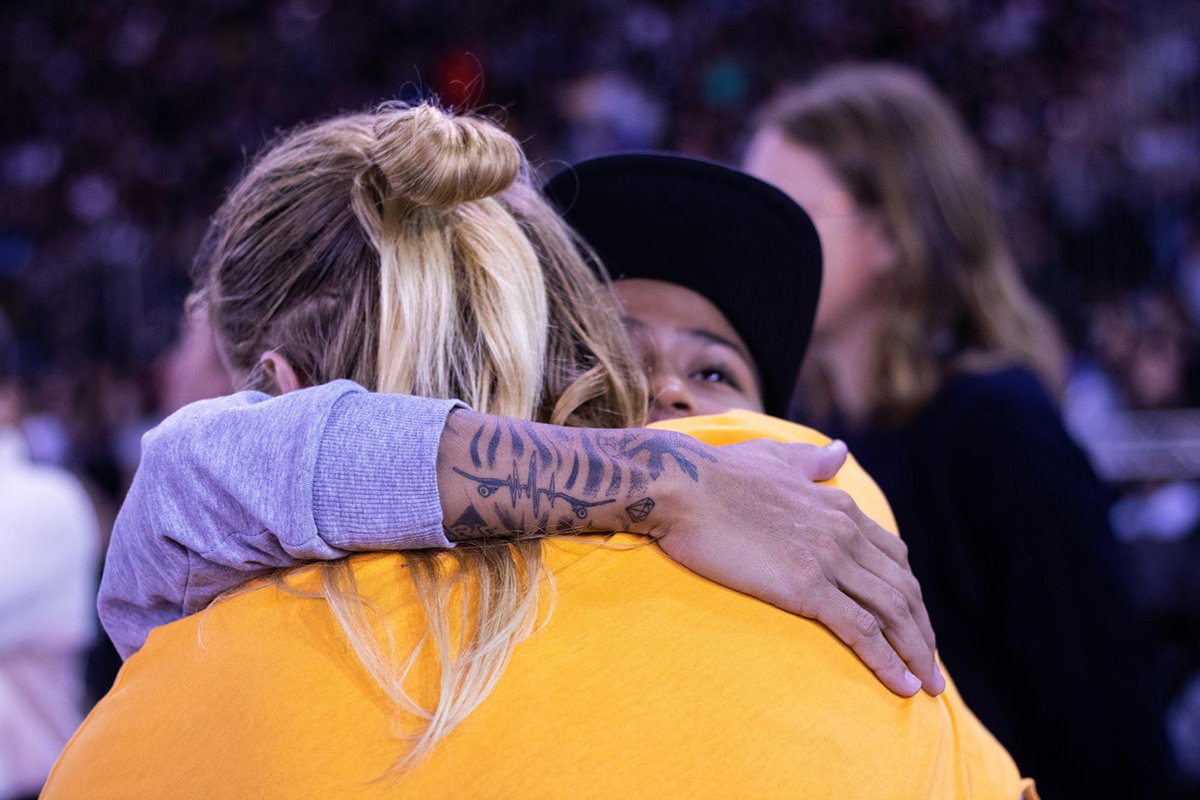 Photo: Keet Oldenbeuving
It's always a weird feeling after the contest is done. It's a feeling of joy but also instant melancholy, in Sao Paulo you could feel how the crowd felt which made it so much more intense than other contests. We as skaters amongst each other know the feeling of giving your everything in a contest and are always stoked for everyone else. This picture with Margielyn Didal shows that bond and love we have for skateboarding and each other.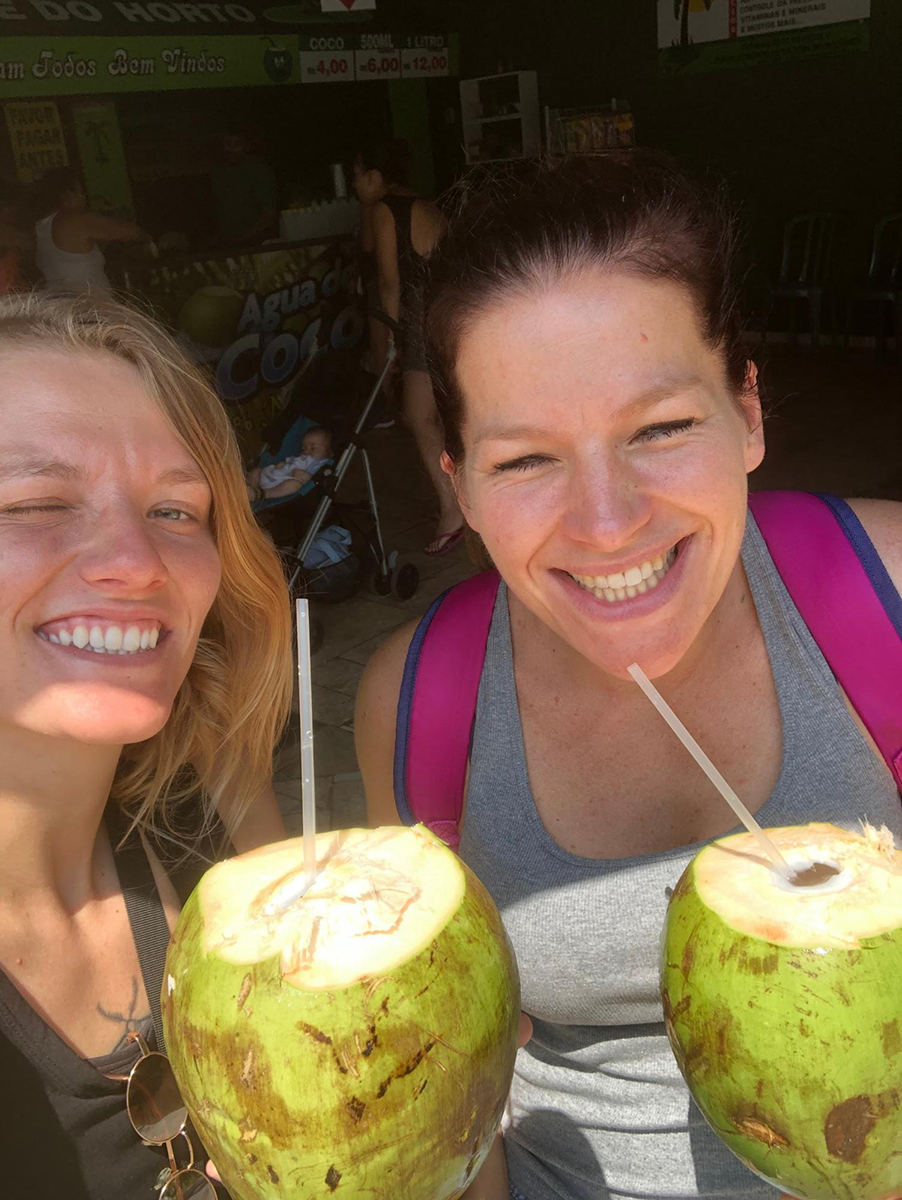 Photo: Candy Jacobs
A few years ago I came in contact with Suzanne Kouwenhoven, she is a high performance mental coach. At first she was helping me out with my planning, but then she kind of stuck around as my coach and later became a good friend. She helps me overcome my mental battles, believe more in what I can do and has always supported me in becoming who I really am. Sao Paulo was the time I brought her to a contest and it was awesome.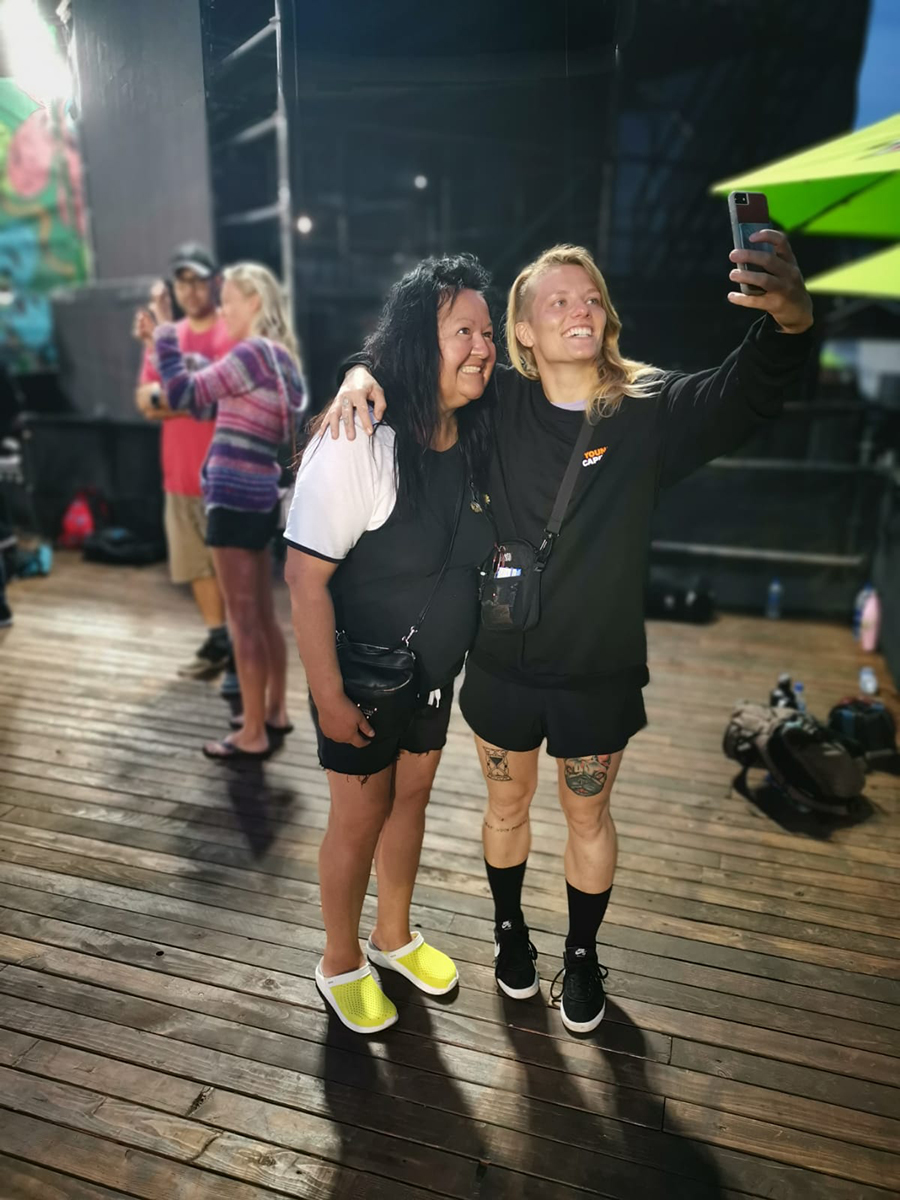 Photo: Elsbeth Teeling

This is Julie aka @sk8ermom101, she's my LA mom, I met her at a contest in Montreal when they still lived in Canada, we've been meeting in different continents ever since. She gives me a feeling of home.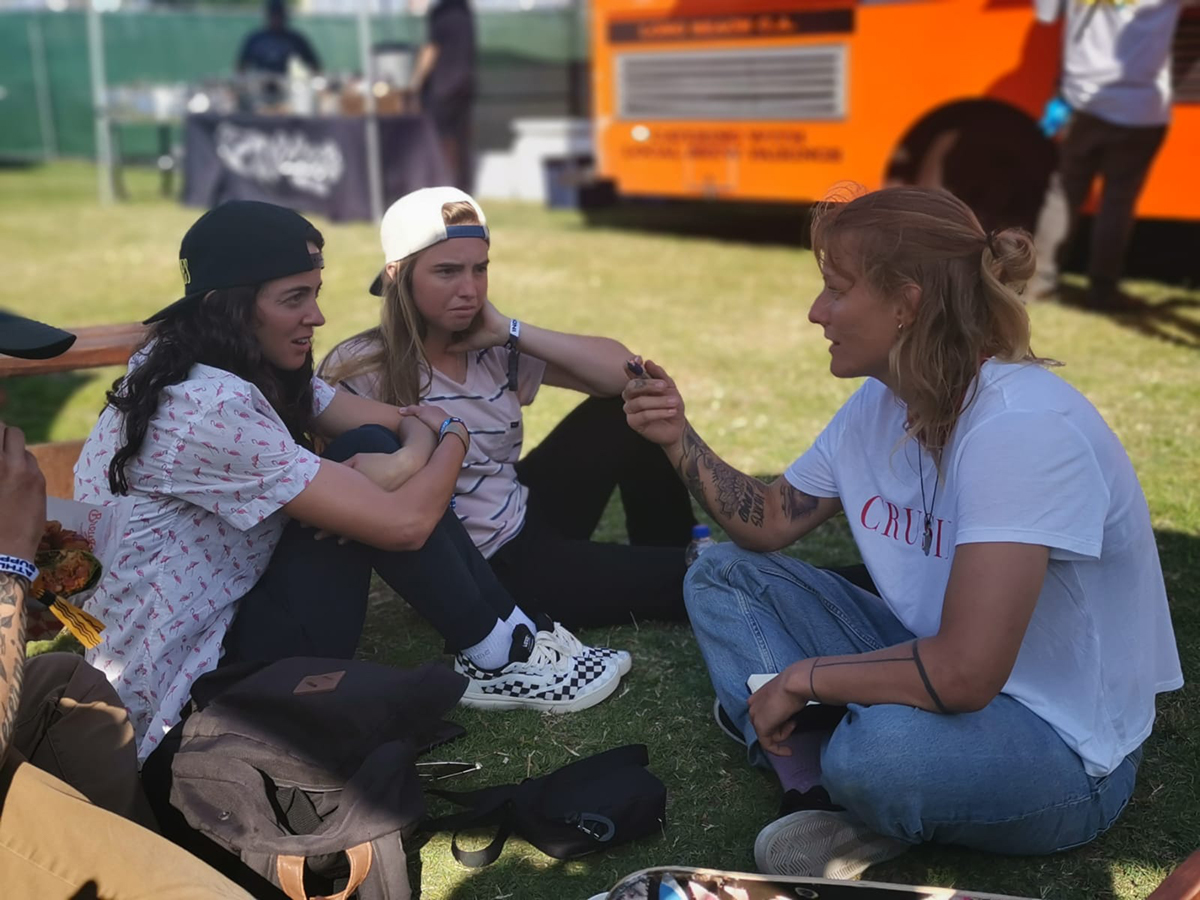 Photo: Elsbeth Teeling
After making the finals I sat down with Annie and Meagan to discuss a game plan. I always make a plan before a contest but this one was the first time I felt confident enough that I would be able to break the top three. It means the world to me to have friends who back me and take me serious as a person and skateboarder. We actually did it! Thank you guys!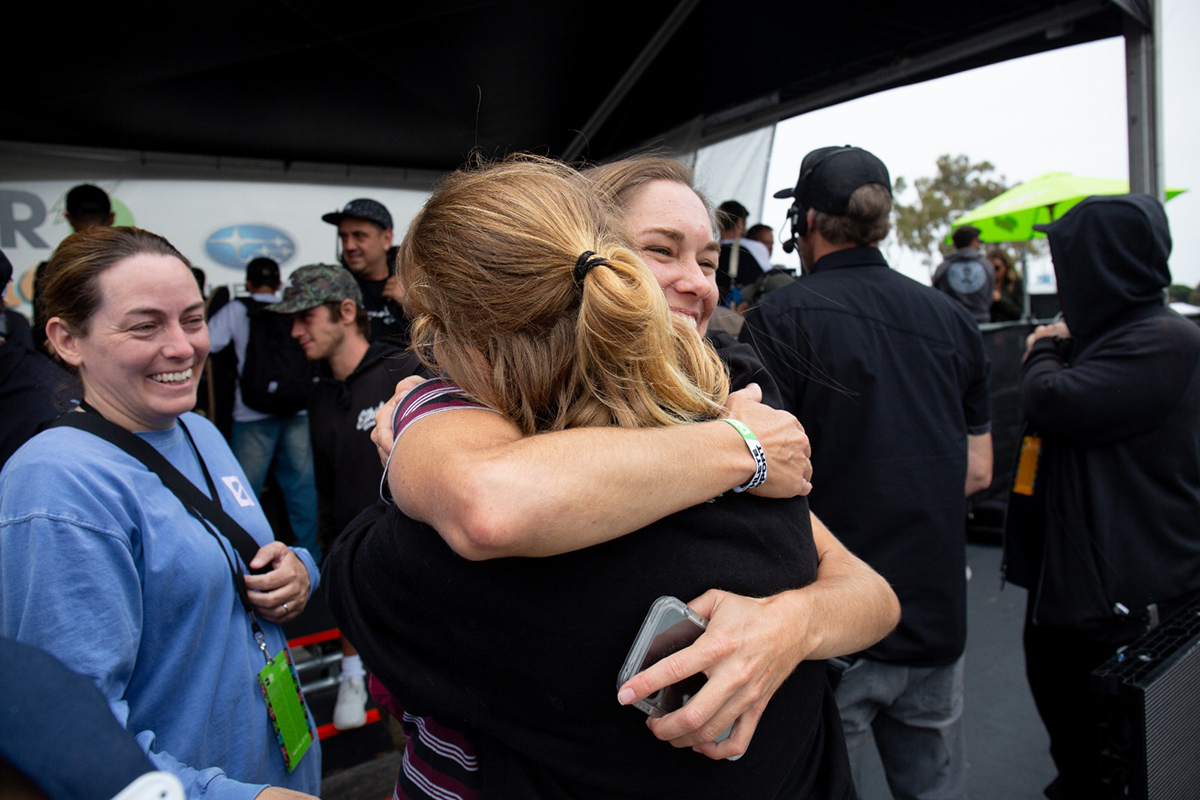 Photo: Jorge Hernandez

For those who don't know this is Mimi Knoop and Lisa Whitaker, basically the godmothers of womens skateboarding. I've known them ever since I started skating contests and they are always honest, always willing to help and 100% back skateboarding. This was my first time breaking the top 3 in a contest, having Mimi and Lisa there was even better than cracking the top 3.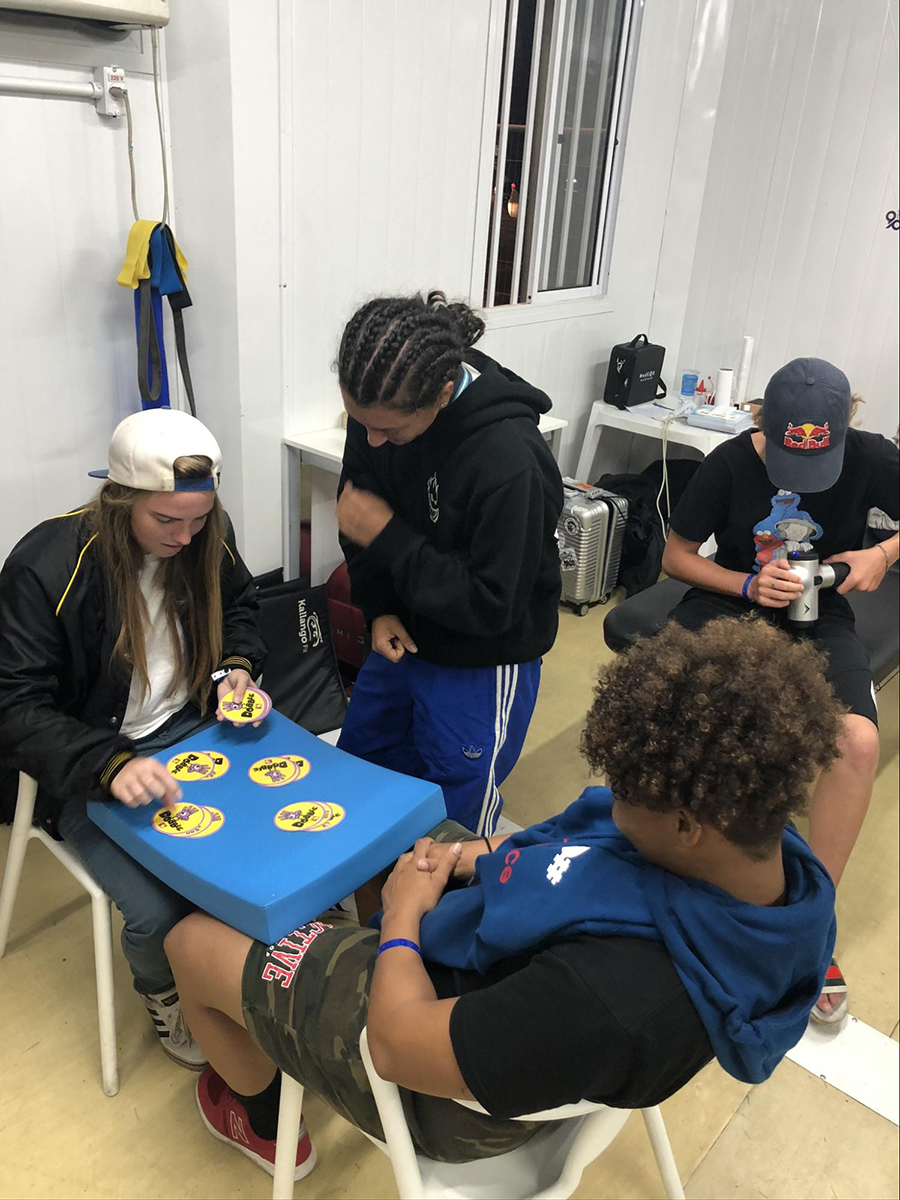 Photo: Candy Jacobs
I don't remember ever being at a contest where it rained so much as the one we did in Rio last January, luckily I have an addiction to Dobble and found some companions to play with me. No joke we played this at least 100 times if not more.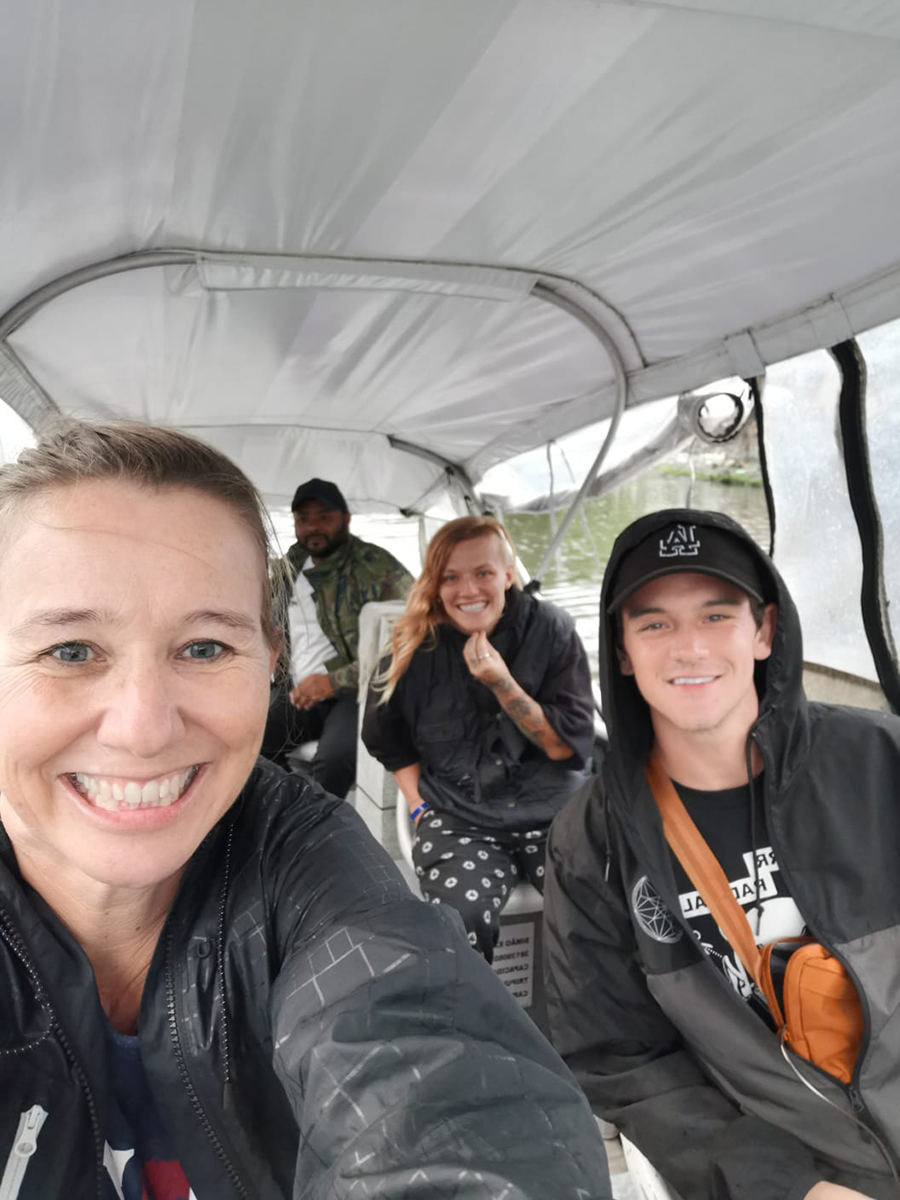 Photo: Elsbeth Oldenbeuving
No one really wanted to do anything because of the rain, I got Brandon and Elsbeth (Keet's mom) to come sightseeing with me. We got on a taxi boat, not thinking any step of it through, got to see crocodiles, got stuck on an island and got rained out, it was awesome.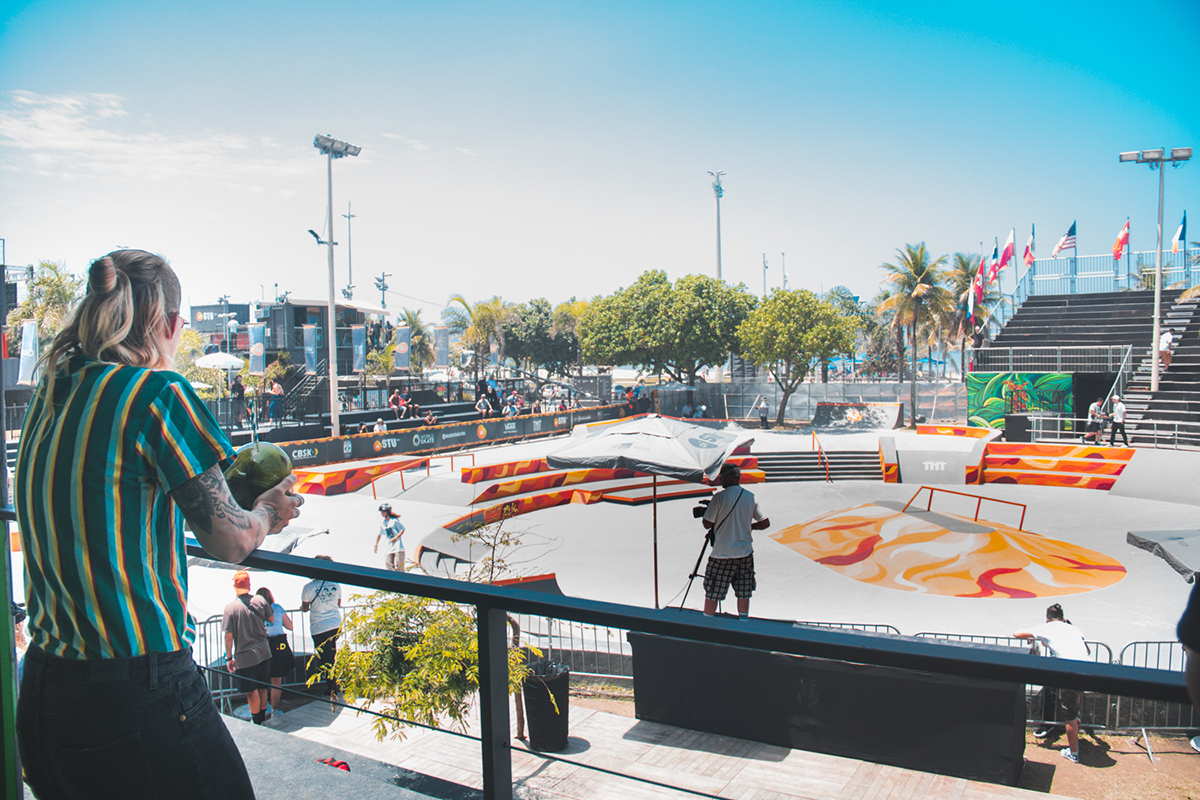 Photo: @amandices
First day that there was sun, I enjoyed the view while drinking a coconut.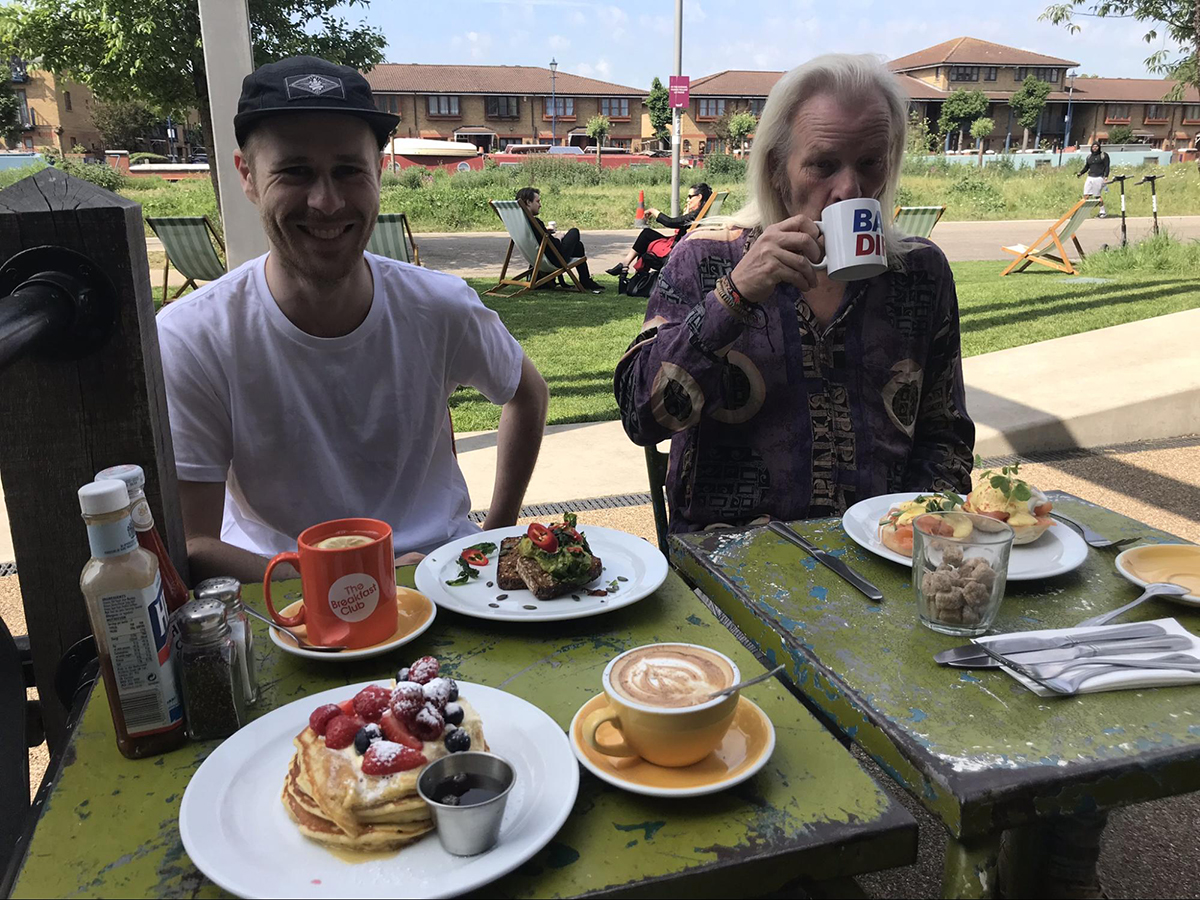 Photo: Candy Jacobs
Going to London for SLS was like going back a year. I skated my first SLS in London. This time I took my dad, he goes on a lot of trips with me and is an awesome mental support and definitely one of my biggest supporters. Sander Holsgens and I were filming a documentary, so he was there as well. Not only are we working on a documentary, but we also became good friends. Here's to breakfast and friends.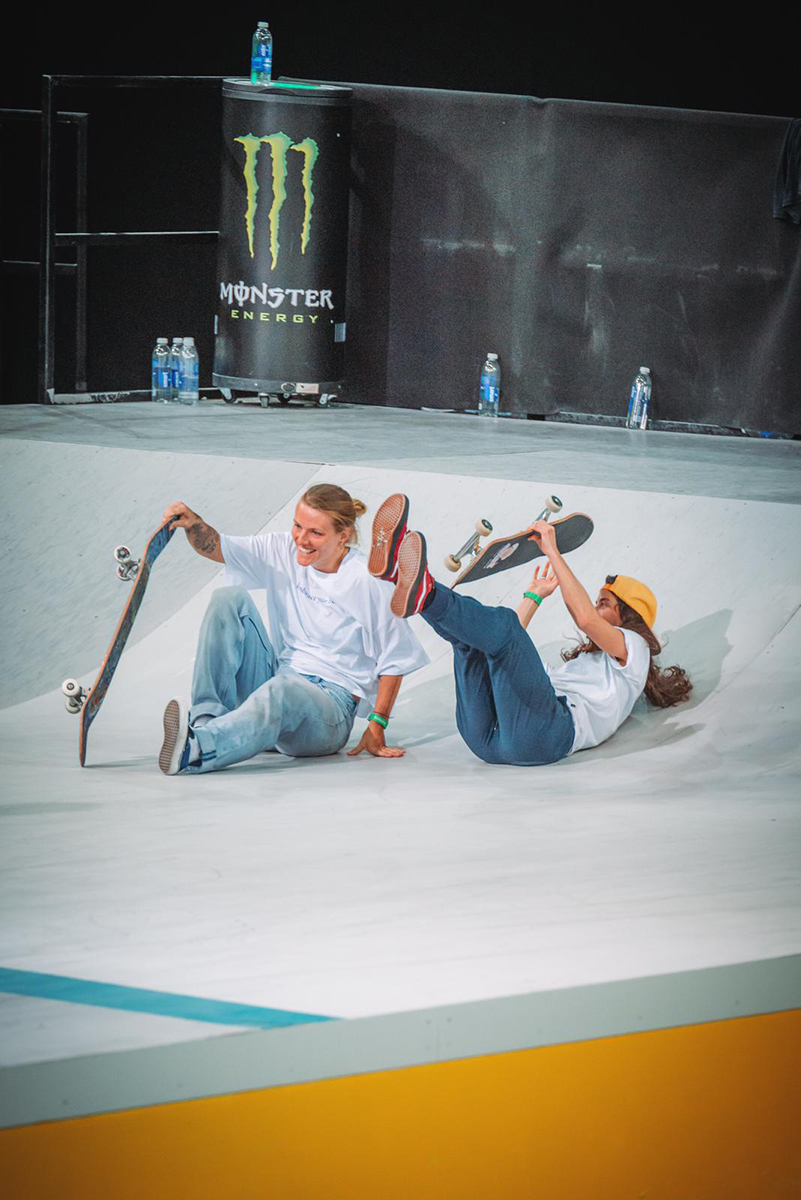 Photo: Ruud van Bragt

Annie Guglia is an awesome human being, while we were getting ready to line-up I slid down the QP on accident, she had my back and slid right beside me, legend!
Photo: Ruud van Bragt

The cool thing about skating a contest with the homies is that everyone is always stoked for each other as shown by these signs. The squad is epic!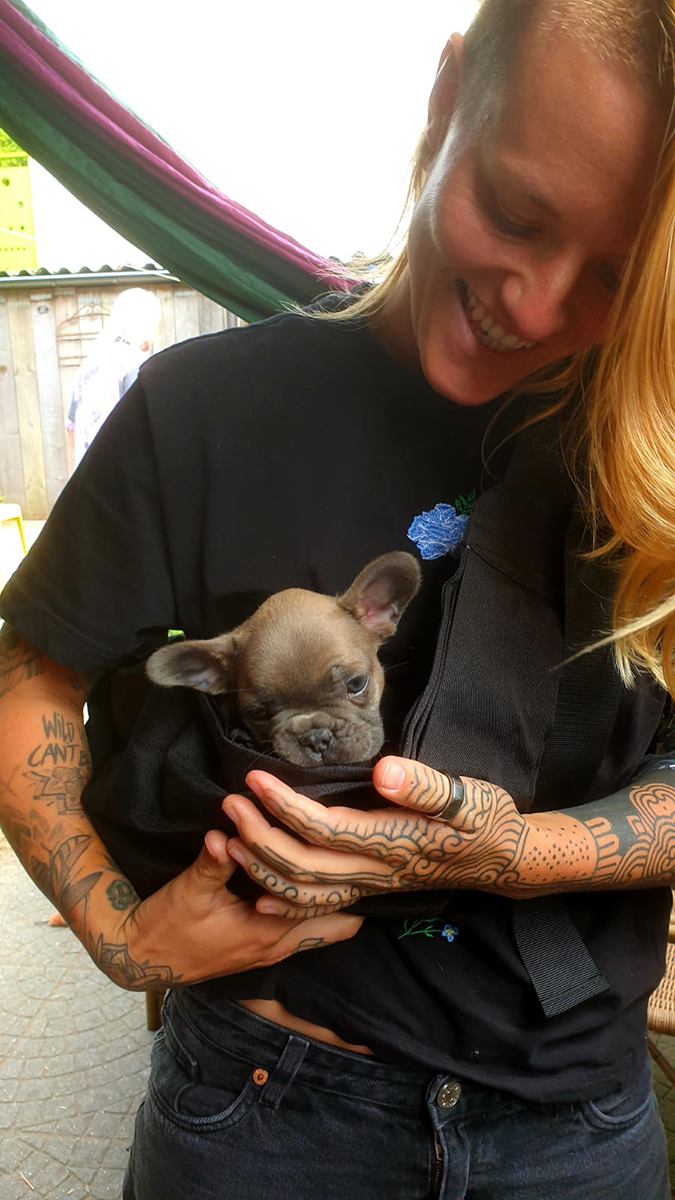 Candy and Blue! May 2020.
Author: Alex White