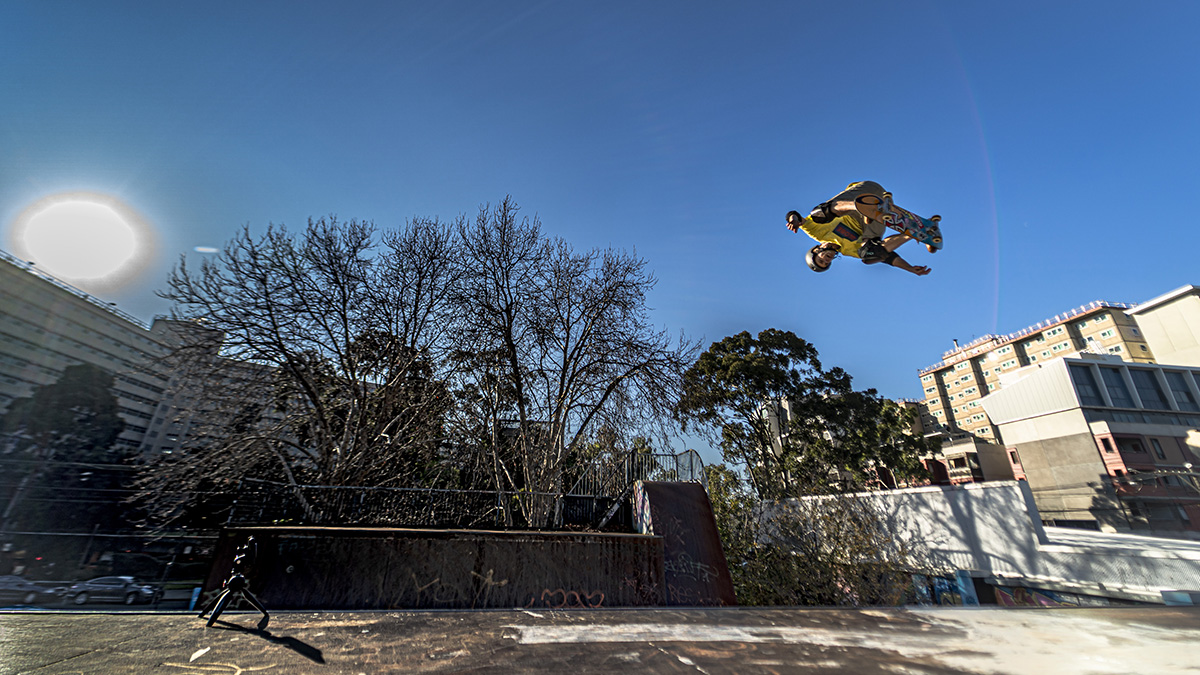 Renton Millar and the Vert Skateboarding Commission
With the launch of World Skate's new Commission on Vert Skateboarding, we hit up skateboarding legend and head of the commission, Renton Millar, to break down the role of the commission at World Skate, get his thoughts on the state of vert, the community of women skating vert and its possible inclusion in a future olympics.
What's the Vert Skateboarding Commission and who's involved?
The Vert Skating Commission is a working group to develop vert skateboarding. If you have paid attention to vert you will know that it's a fundamental part of skateboarding, and its ridden waves of popularity and interest. The decision to get a World Skate vert commission was based on the current situation. Vert is such a historically significant part of skateboarding and has so much potential, but for whatever reason it isn't living up to it. Perhaps that's, because it hasn't been getting the attention from an organizational and event stand point that it deserves. We identified that the competitive side needs help with World Class events and the organization around them. The vert skateboarding commission is there to facilitate and direct that mission, to ensure the vert program can be the best it can be. The vert skateboarding commission began initially with Myself, Jimmy Wilkins (USA) and Ronny Gomes (BRA) as the core group driving the discussion with Luca and Martin from World Skate. We have also engaged with a wider group of vert skateboarders from around the world that include Elliot Sloan (USA), Paul Luc Ronchetti (UK), Poppy Starr (AUS), Eduard Damestoy (FRA), Gen Ogawa (JAP) and Chris Curren (NZ).
What's the end goal of the commission?
Ultimately to promote the development of vert, and get it in the Olympics. We want to put some structure around vert and connect it with the National Federations. The first step is to have a yearly World Championships and connect the nations. The first year was Nanjing, the second was Barcelona in 2019.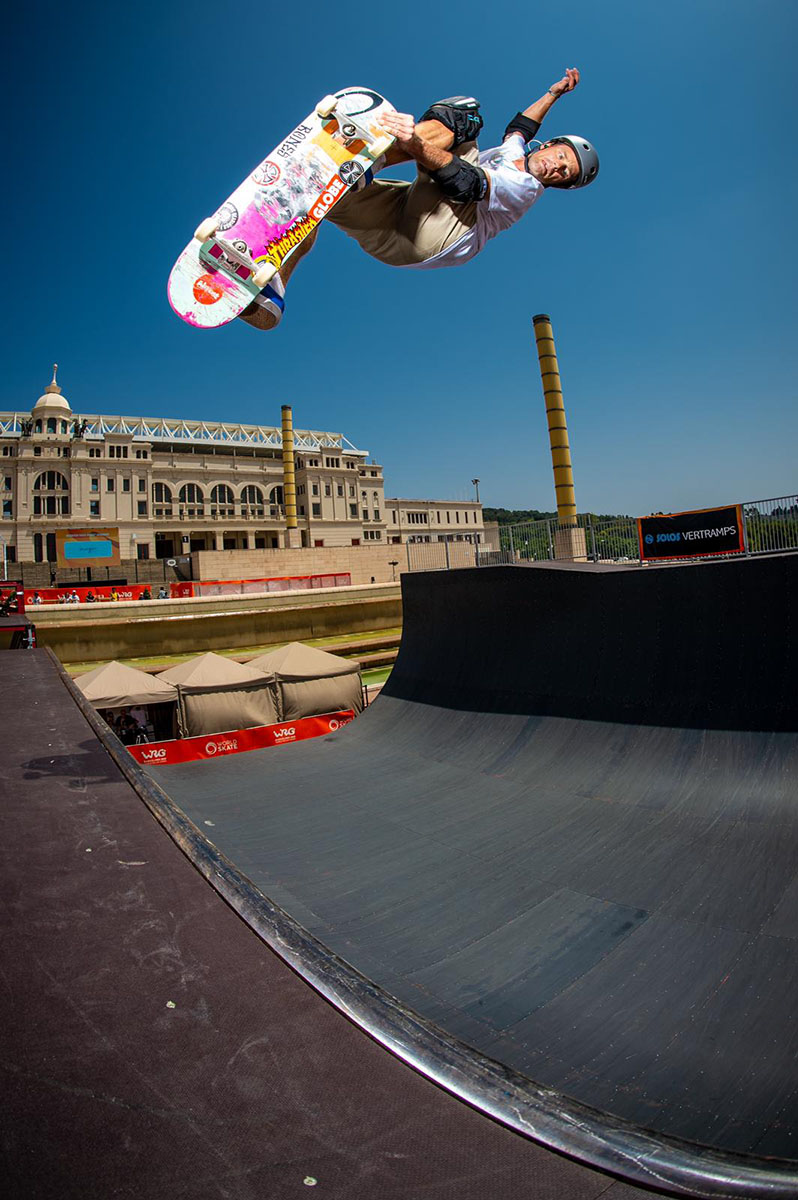 Photo: Piero Capannini
Vert skateboarding is a foundational element of skateboarding. How does it differ from park skateboarding? Both from your perspective as someone who skates both disciplines and as a World Skate judge.
To me vert really is a foundation block of skateboarding. It differs from park as its generally more technical, and the tricks are done a lot bigger. Park focuses a little more on flowing around obstacles, whereas vert generally has a higher intensity of tricks. Many of the modern park tricks have their roots in vert, and there are a lot of similarities. Many of the best park skaters have done their time on vert. In fact many of the best current park skaters could potentially be some of the best vert skaters in the world and vice versa. It's judged very similar as well. The big difference is the facility. Vert ramps can be made portably, can be built in a few hours, and can be built in places that a park can't. It takes down a lot of barriers to entry for a promoter and allows for vert ramps to be put in great spots such as downtown in a big city, or next to an iconic landmark. That's a huge benefit as you can easily take vert skating to the people. Also, because it's quite spectacular, it very quickly interests people who dont skate.
Why vertical skateboarding in the Olympics?
To many skaters when the Olympics announced they were having skateboarding, they thought vert would be the obvious choice. Non-skaters love the spectacular aspect of skaters flying in the air, and it has always seemed to have a mainstream desire that other disciplines didn't have. It's very easy to understand. If you don't have the skate knowledge to be able to identify the tricks, you can still understand the power, the style and the height of the airs. Vert has something magnetic about it; if you are in the near vicinity of it, its almost impossible not to have a look and watch. For whatever reason it didn't initially make the Olympics first time round, however it does seem a perfect fit, so we are getting things ready for it now, and hopefully we can make it happen.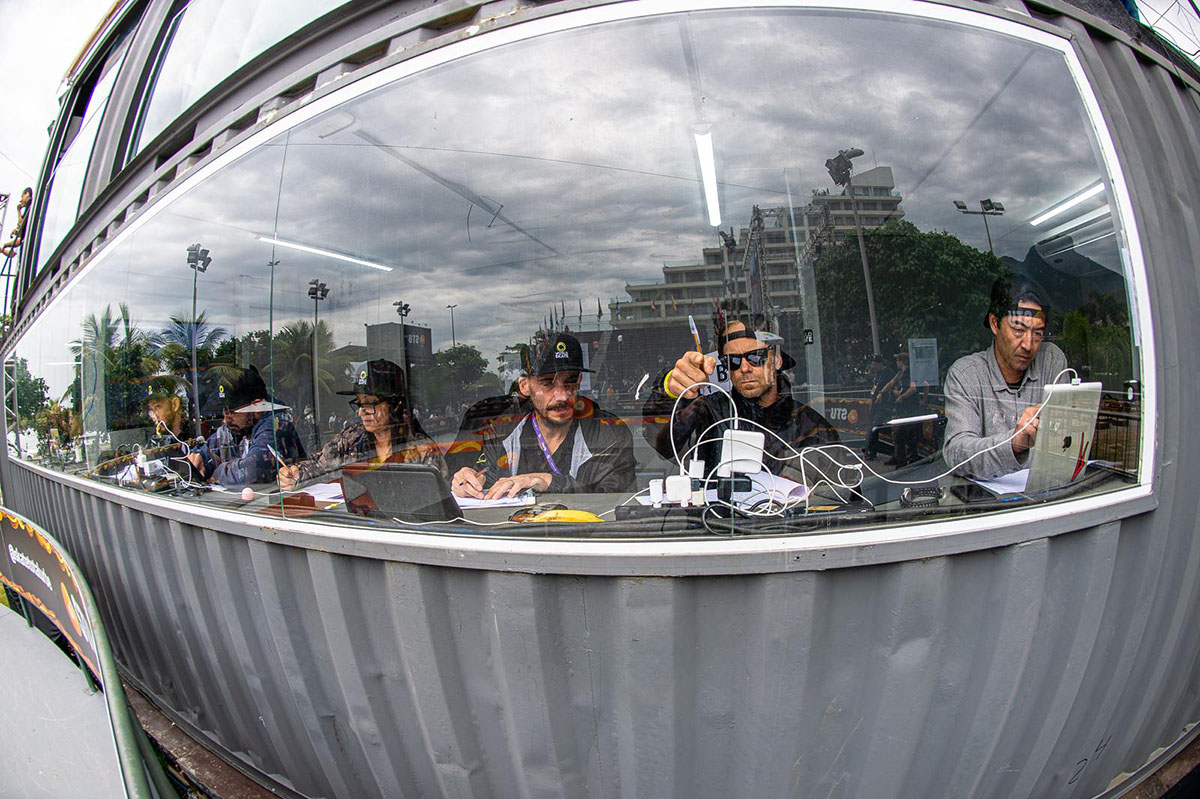 Photo: Piero Capannini
Women's vert skateboarding has always been amazing, but it's exploded in recent years. What does that mean for Vert possibly being included in a future Olympics?
It's such a great time to be a woman in skateboarding. The women at the present are the first to see equality in skateboarding brought about by Olympic inclusion. As a result they have shown that they can display an equality of skill to guys in some respects, and they are still developing. In the park and street disciplines, it is as if the door has been broken down and the mental ceiling for skill for women has been smashed. In vert, that door hasn't been broken down yet. Really only because there hasn't been a stage the last few years for neither men, nor women. Olympic inclusion for vert would bring about great opportunities for women and it would be so great to watch the barriers be smashed by them. I think as a spectator it would be great, because you would get to watch the quickest and steepest learning curve possible. The women know they can do it, they just haven't had the platform. Watching the women all race to make the milestones tricks will be cool... 720, Kickflip 540, 900. It's all possible, and it all will happen.
What vert skaters from the new generation get you excited?
There are a lot, so for sure I will leave some out, but Eliot Sloan, Jimmy Wilkins, Ronny Gomes, Moto Shibata, Alex Perelson, Mitchie Brusco, Tom Schaar, Sam Beckett, Ed Damestoy, Augusto Akio, Paul Luc Ronchetti, and Clay Kreiner. There are so many rad skaters. I'd like to see Yuto Horigome skate more vert, he kills it!
Photo: Brent Shipley
What is the commission's role beyond the Olympics?
When it comes to Olympic and highly organized sport there are a huge amount of stakeholders that need to be accounted for in decision making and it's really important to make sure you have the interests of the competing skaters at the core of your decisions. I see that as being a priority role of the Vert Commission. I would also like to see the Commission keep a progressive attitude towards keeping vert fresh and relevant through the inclusion of refreshed formats and obstacles. Really keeping vert as modern and relevant as it can be.