An essay by Chris Eggers reporting on the past and present state of vertical skateboarding in his home country.
From the beginning, when skateboarding went through its first craze in Germany during the late 70 ́s and early 80 ́s, local skateboarders have been fascinated with skating transition. Influenced by the images that reached us via skateboard magazines and the first VHS videos, Germany didn't have much in the way of transition at the time, but that would soon change.
The lack of vertical concrete park terrain was quickly made up for by building vert ramps all over the country. The first ramps without flat bottom emerged in the late 70 ́s inspired by the photos in Skateboarder Magazine. Hotspots where the south like Munich, Karlsruhe and Konstanz and large cities like Frankfurt, Hamburg and Berlin.
KARLSRUHE | Photo: Chris Eggers
The center of attention in the early 80 ́s was Münster, where Titus Dittmann operated one of the first skateshops and a wholesale retail companies. He created the Münster Monster Skatepark and became one of skateboarding's main figures in Germany, continuing on through today.
Titus also formed a show team that made appearances on TV Shows, making vert skating more and more popular. The best vert skaters at the time were members of the team. Claus Grabke quickly became one of the top skaters in Germany and Europe.
Ralf Middendorf was on the team too, he was one of the first Germans and Europeans to make the elusive McTwist, which is still considered today to be one of the hardest.
In these years the main focus was on vert skating, it was just the thing you did. Street skating was done, but not in contests yet and the ollie technique was just developing.
The first vert contests like Münster Monster Mastership and Tropica Open led to a series of events that brought the scene closer together. The Titus Cup Series was created, where an overall winner was determined at the end of the year.
Many talents like Claus Grabke, Florian Böhm, Ralf Middendorf, Thomas Keller, Martin van Doren and many others skated consistently and got better from event to event.
Even as street skating got bigger in the 90 ́s vert skating continued to thrive in Germany, the top contest spots where soon taken over by Bernt Jahnel, Marc Mitzka and Jürgen Horrwarth.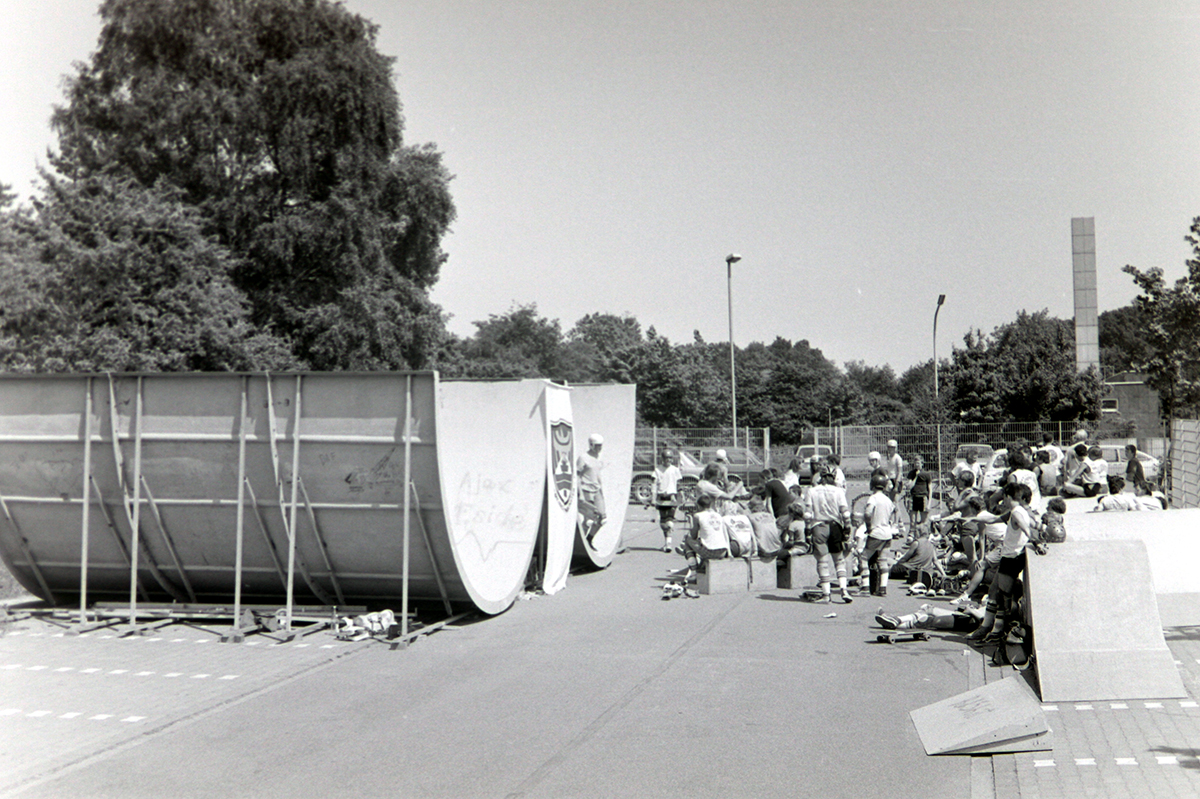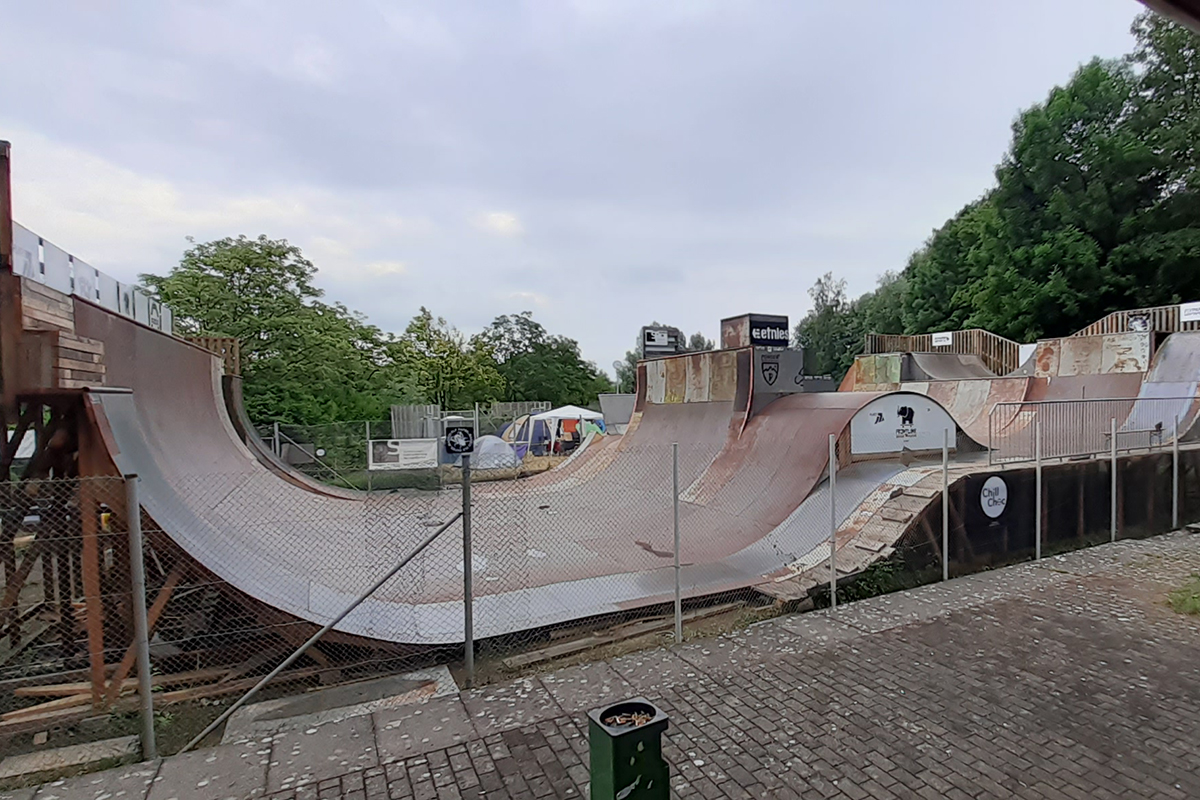 As vert enthusiasts tend to build their own scenes, many outstanding vert ramps were built. Bonn (once Germany ́s capital city) got a large ramp with a spine, Konstanz went through quite a lot of ramps built with the amazing carpenter skills of Ralf "Pogo" Vogt. Today Konstanz is home to probably the most unique vert ramp in the world, built by none other than former Titus, Zorlac and Madrid pro rider Bernt Jahnel.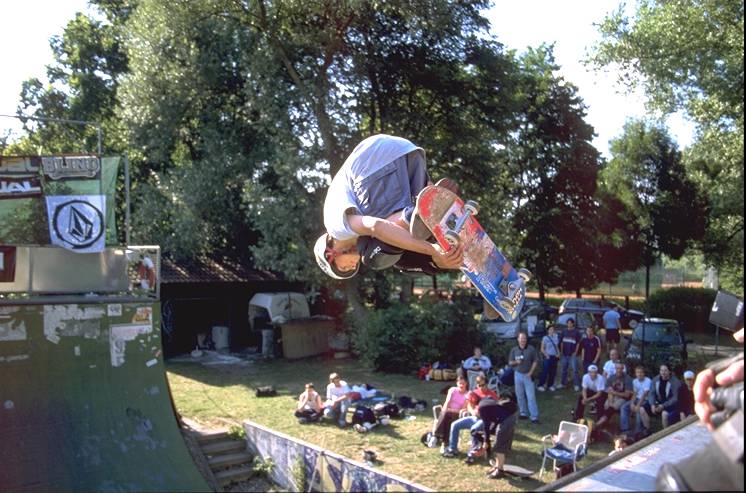 Karlsruhe had the Green Ramp and one of the longest running vert contests of the country.
Like everywhere else in the world street skating took over as the main event in large competitions. But Titus kept vert going at the Münster Monster Mastership, was home to the world championships for quite some time and had a big vert ramp each year.
Today you see a trend of groups of vert skaters buying old vert ramps, most of them with metal frames to endure the harsh winter weather here, renovating them and putting them to use again. The best examples are Hohenstaufen, Sinzig, Nürnberg and Karlsruhe. These ramps were built in the 90s and most of them are smaller, so they're easier to learn on. It won't take long for talented vert skaters to emerge from these scenes. The park skaters will realize that the ramps are much more forgiving on bails and slams and that tricks are learned easier on vert ramps than concrete parks.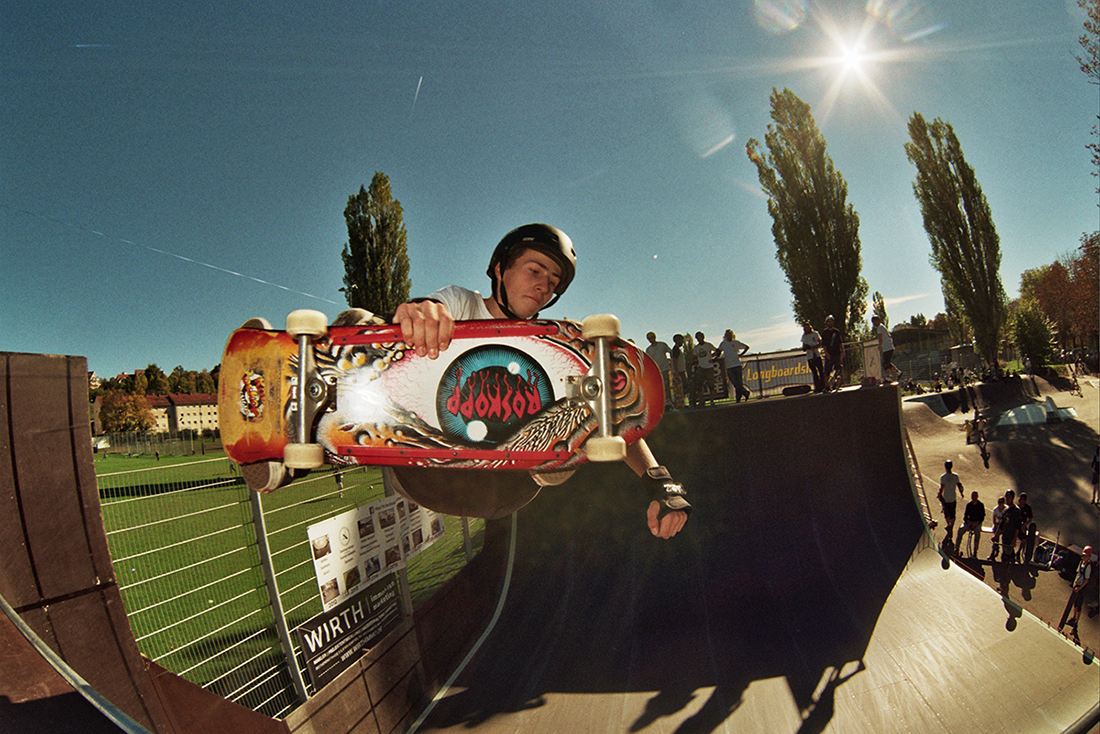 Levin Mikolaiczak, Upright Kempten | Photo: Chris Eggers
The German Vert Tour is a replica of the Titus Cup Series. The Tour is in its third year now and as many as 11 events are done every year with more than 100 riders.
Germany has vert ramps from north to south and great crews to keep the scenes together.
Already new talents show up like Lilly Stoephasius from Berlin and Levin Mikolayczak from Hohenstaufen.
I am quite sure we will see more vert skating in Germany in the coming years, as soon as we can come together again safely.
Stay healthy and skate vert
-Chris Eggers