Every Olympic skateboarder needs a support system. You need someone helping you navigate flights, practice schedules and the gauntlet of fans. It's a thankless and tiresome job. And who loves "thankless and tiresome" jobs more than parents? For 14 year old Team USA Olympic park skater Minna Stess, her parents, Moniz and Andrew Stess have grown to love the role they never dreamed they would sign up for. To start, Moniz and Andrew Stess are comfortable in being part of an alternative crowd like skateboarders. Both of them work in the music industry and have their roots in the east coast hardcore scene. So maybe that's why they seem unfazed by the blood and noise and carnival atmosphere of the skateboard contests. When Minna and her brother Finnley were just getting the skateboard bug, Moniz and Andrew converted their Petaluma, CA backyard into a skatepark. When the kids outgrew the backyard park, The Stess family opened up a private indoor skate park in Santa Rosa to support the kids as well as other skate youth programs like Skate Like a Girl. When Minna's talents started drawing the attention of bigger sponsors and the chance at becoming an Olympian, Andrew and Moniz got their passports sorted and dove in headfirst. Here in their own words is what it is like to parent an Olympic Skateboarder.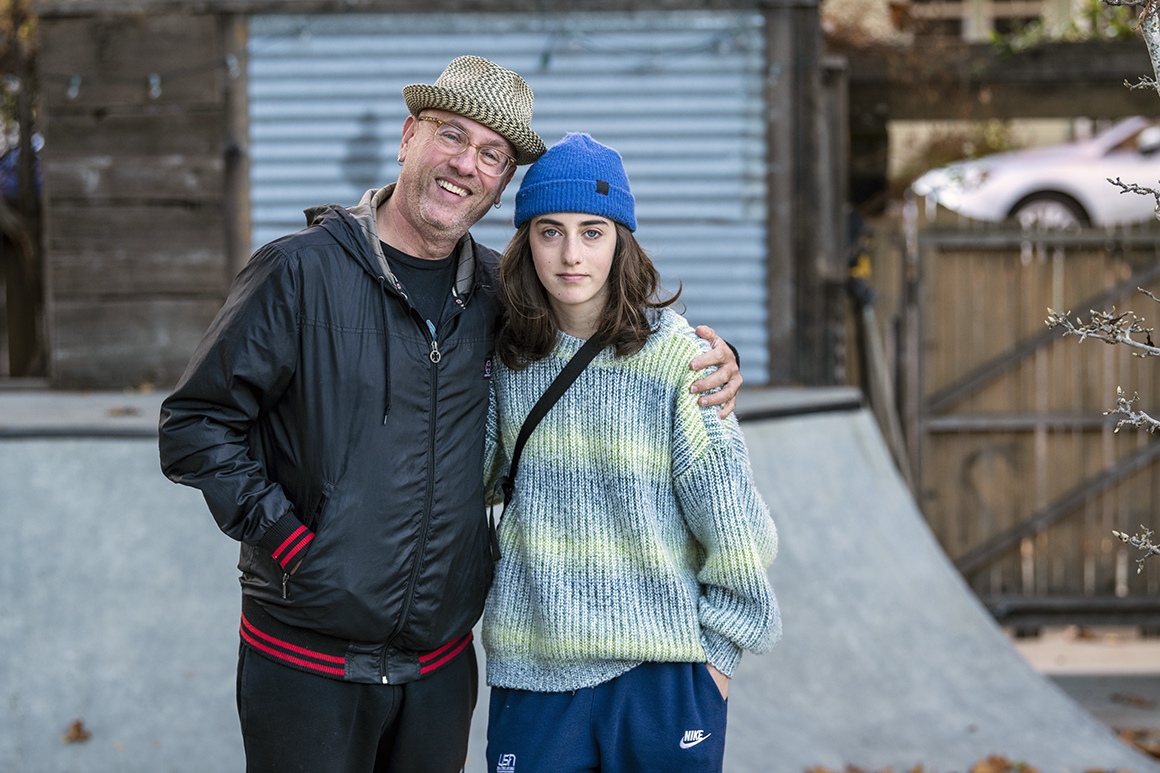 How did your kids get into skateboarding?
Finnley discovered a teenage neighbor that used to skate by our house when Finnley was only about 2 years old. He became obsessed and we were intrigued, but not skaters ourselves. We would record anything skateboarding on the old FuelTV channel to watch with him. Minna grew up with that from day one and she shared his obsession as soon as she was aware of her surroundings. She was imitating him since she was about 18 months old on her board.
When did you know that Minna was good enough to compete at an Olympic level? Was there an AHA moment?
She was doing skate contests and having so much fun and doing well at them that when she heard about the Olympics, she wanted to go for it. We weren't sure how that was going to go exactly, but here she is earning her spot on the team and taking third in the USA Nationals.
What do you wish someone had told you when you first started this journey towards the Olympic games?
I wish someone had mentioned the details of getting different countries visas quickly!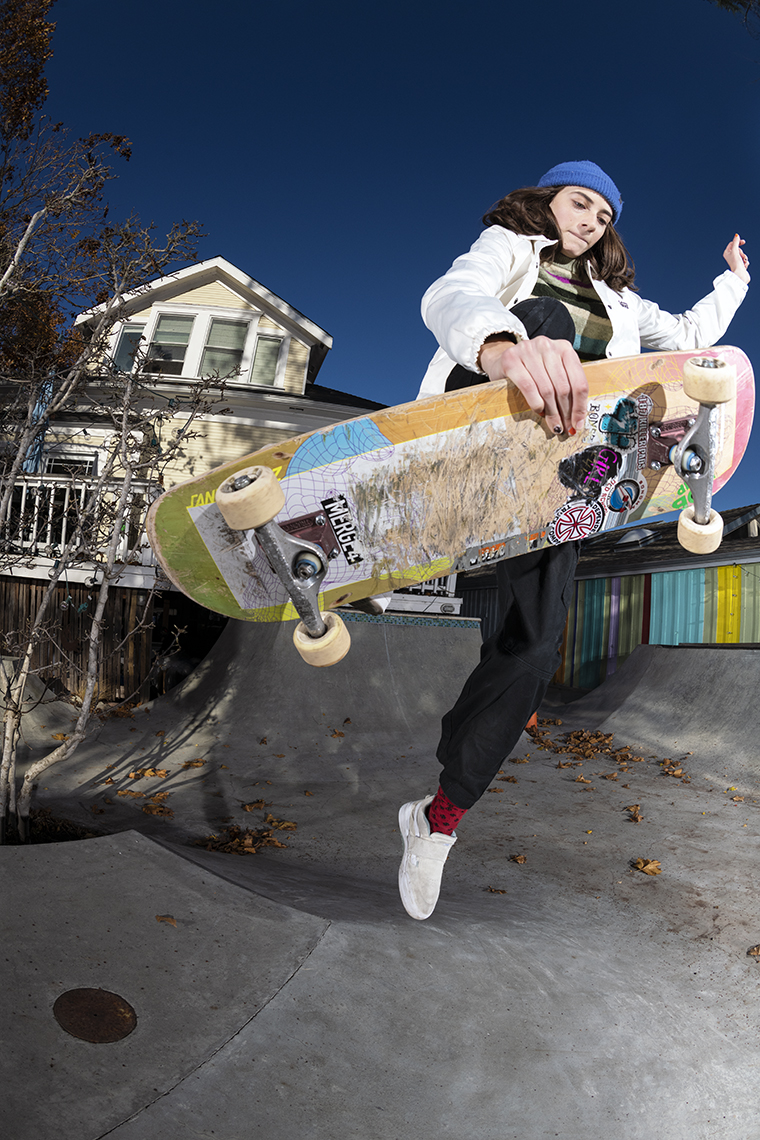 What are skate contests like for parents?
It's exciting and fun with a weird mix of being a support team member and an invested spectator.
What places around the world have been your favorite to travel to?
Over the years there has been a whole lot of travel. Each place has its own magic and people to meet and enjoy time with, but personally, I really enjoyed our summer travel to Europe when Minna was invited to skate The La Kantera in Getxo Spain. She skated there, then she skated in The World Cup Contest in Graz, Austria and The Mystic Skate Cup in Prague, making a stay in the Netherlands with friends part of the circuit basically. That whole crew of traveling skaters across Europe that summer was such a great bunch and by far my personal favorite trip, since it was our full family of four was on it. We haven't been able to do that with the Olympic Qualifiers, since Minna's older brother is in high school and could not miss his classes.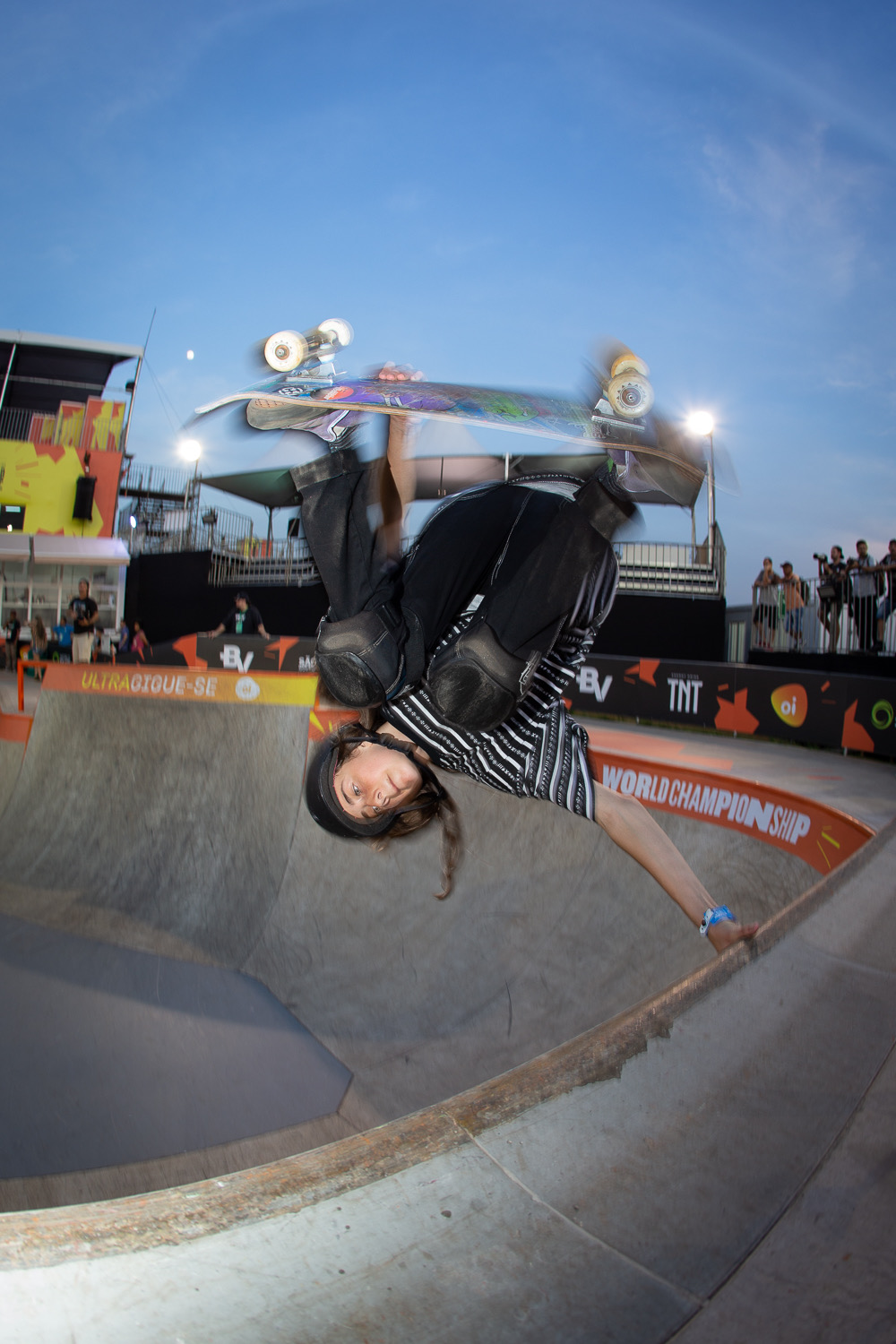 Is there one contest in particular that you really enjoyed traveling to and why?
We always love going to X Games. We took Minna and Finnley to X Games in Los Angeles and Austin. Minna was five years old at her first X Games. We even have photos with her and some of her USA skateboard teammates from as far back as 2011.
Minneapolis X Games was also really special to our family because Minna and Finnley competed in King of the Groms at 3rd Lair in Minneapolis since they were little. X Games was a more significant contest, but it was in a city where Minna already had so many friends and competed in since she was five.
What are the essentials when traveling to skate contests?
Skate tool, phone, bandaids, hairbrush wheels/bearings/bushings, helmet and kneepads, dried mango and a little fishy toy from a Kinder Egg from the Rio, Brazil Olympic qualifier trip.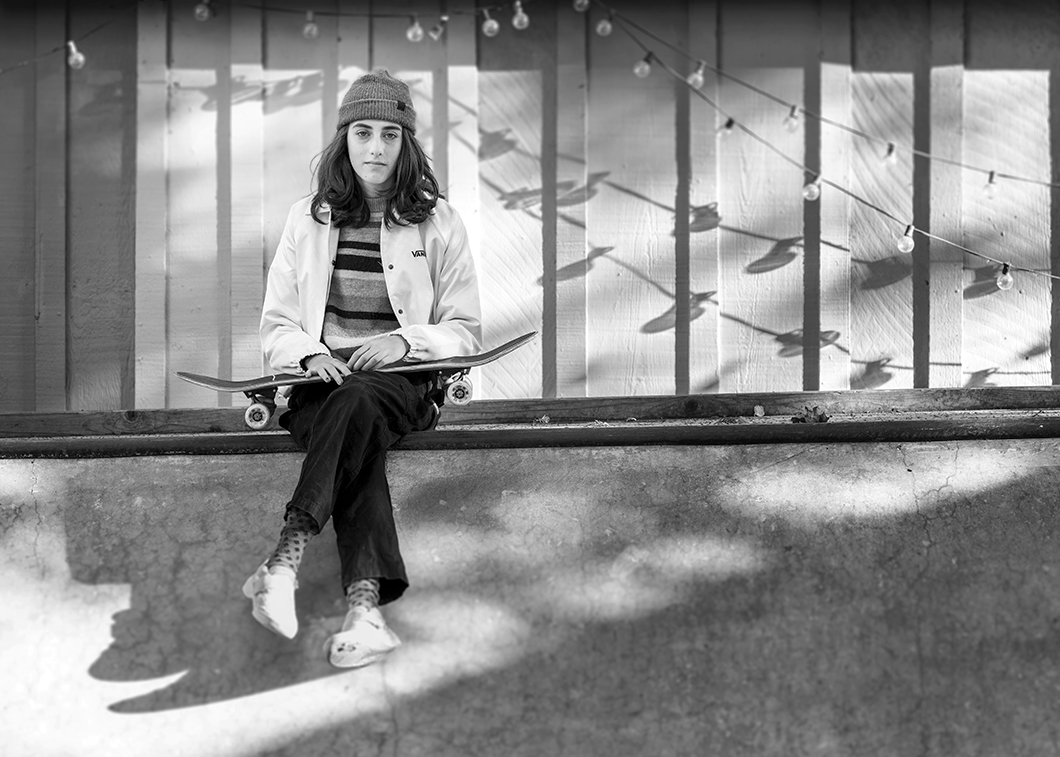 What makes it all worthwhile for you?
Supporting Minna in her skateboarding and watching her grow up while doing it is pretty amazing. We want her to achieve her dreams, no matter what those dreams are. We think our job as parents is to help shape our kids to be the best human beings that they can be. Minna is always learning and smart and kind. She loves to skate. We are proud of who she is as a person and for what she has done on a skateboard so far. She'll have ups and downs in life and skateboarding, but our hope for Minna and her brother is that they continue to strive to be good people and will always pursue whatever it is that they love.
By The Numbers.
100,000 frequent flyer miles traveled in the 2018-19 season.
14 hotel rooms on 4 different continents.
18 skateboards.
2 bottles of Advil.
750 meals out.
1,857 hours of homework completed on the road.
$7,500 in hospital bills.
1 broken broken and dislocated elbow.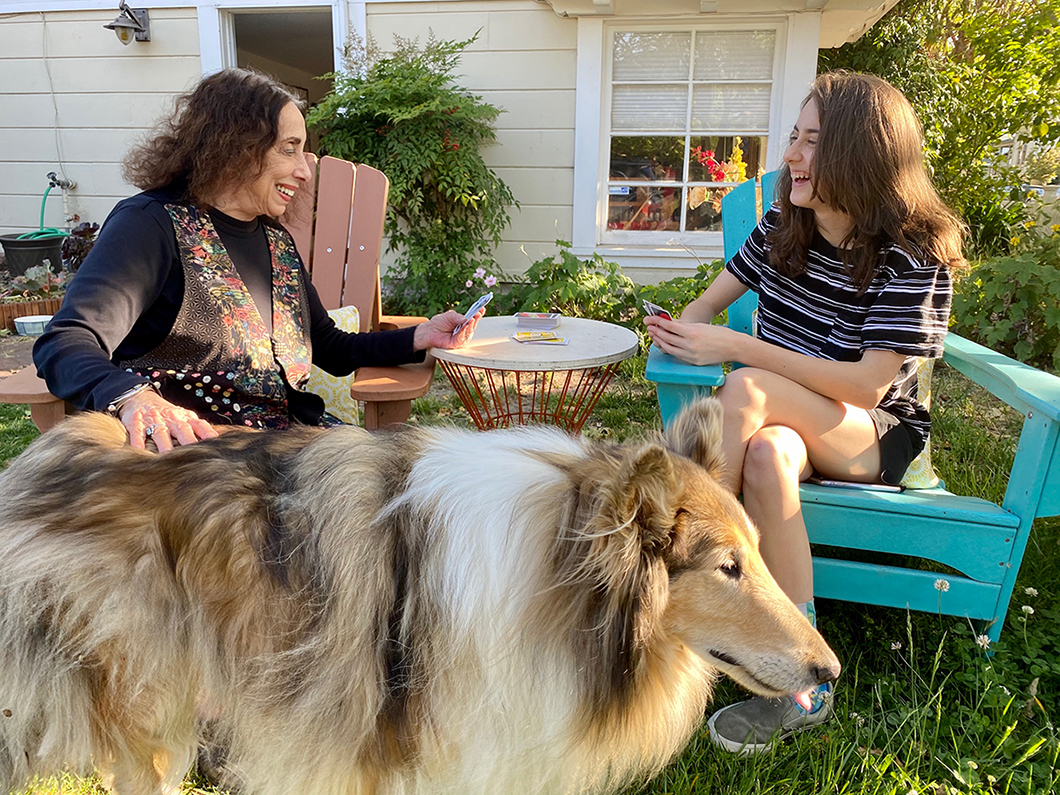 Words by Alex White
Photos by Jeff Landi and Bryce Kanights