So, in the end, there was perhaps something written about Yuto Horigome's victory in Men's Street skateboarding here in Tokyo. Already at only 22 years old and one of the greatest of all-time, those pundits who claimed the gold medal was Nyjah Huston's to lose clearly had not followed the Japanese prodigy's trajectory, including that World Championship victory in Rome just a month previously.
Notwithstanding the blistering heat which played its own cards, Yuto's victory was not only unarguable but made all but inevitable by some unexpected performances further down the finalists card.
Yes, he did many of the same tricks which took him to gold in Rome, but they are tricks only he can throw down in these circumstances, and so Yuto Horigome becomes skateboarding's first-ever Olympic gold medallist in what seems like natural justice.
Beyond Yuto is where the real story of the contest unfolds.
Kelvin Hoefler's silver medal will remain one of the surprises of the fortnight, not because it was not richly deserved but because amongst all the new-wave trickery touted by the younger entrants nobody expected the Brazilian contest purist's methodical consistency to prove decisive. A product of the Brazilian contest tradition which swoops on the errors of others and with a crisp, solid pop, Kelvin Hoefler's victory for the long game is likely to be his career highlight. He and Brazil will be justifiably delighted with the silver medal.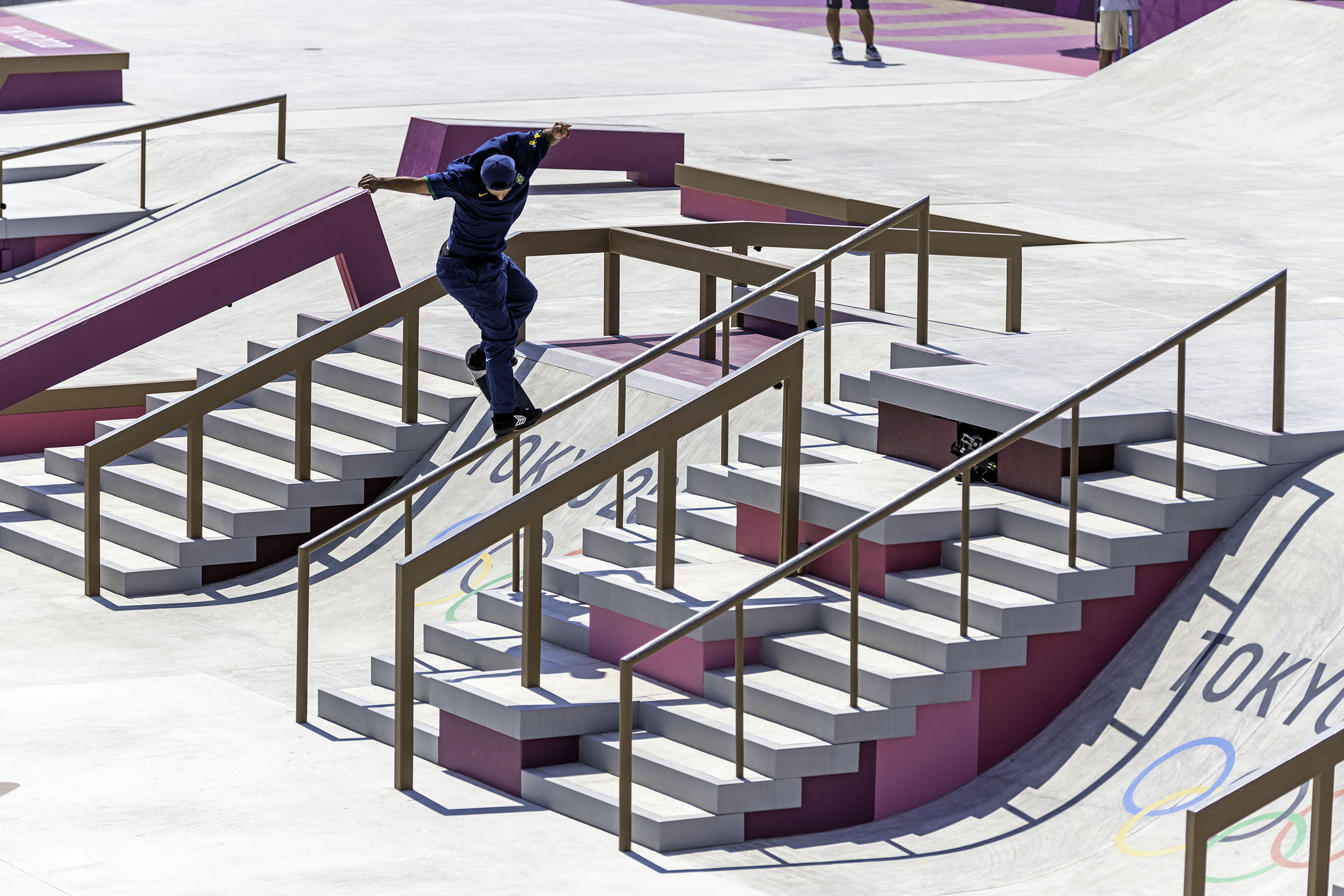 Jagger Eaton was always going to be a medal prospect for the USA. The Arizona native is the closest thing the Americans have to that purely contest-focused skatepark trainer approach which the Japanese and Brazilians have developed to creditable effect for some time now.
In an arena where nerves finally told on several of the favorites, particularly during the energy-sapping 45 second runs, Jagger was able to summon the necessary 'eye of the tiger' energy to never drop out of the top three regardless of the deck shuffles further down the leaderboard. A well-deserved bronze medal heads back to Arizona and Jagger Eaton will already be plotting how to improve on it come Paris in only three short years' time.
Outside of the podium placements was a fantastic showing from France's Vincent Milou who holds down a full time job around his skateboarding commitments, and Peru's superb Angelo Caro who sported a newly-blonde buzz cut into a remarkable fifth which will make him a national hero.
Bookending the finalists were France's Aurelien Giraud who led the pack in qualification only to have the magic largely desert him under a withering Japanese sun and finishing a personally disappointing sixth.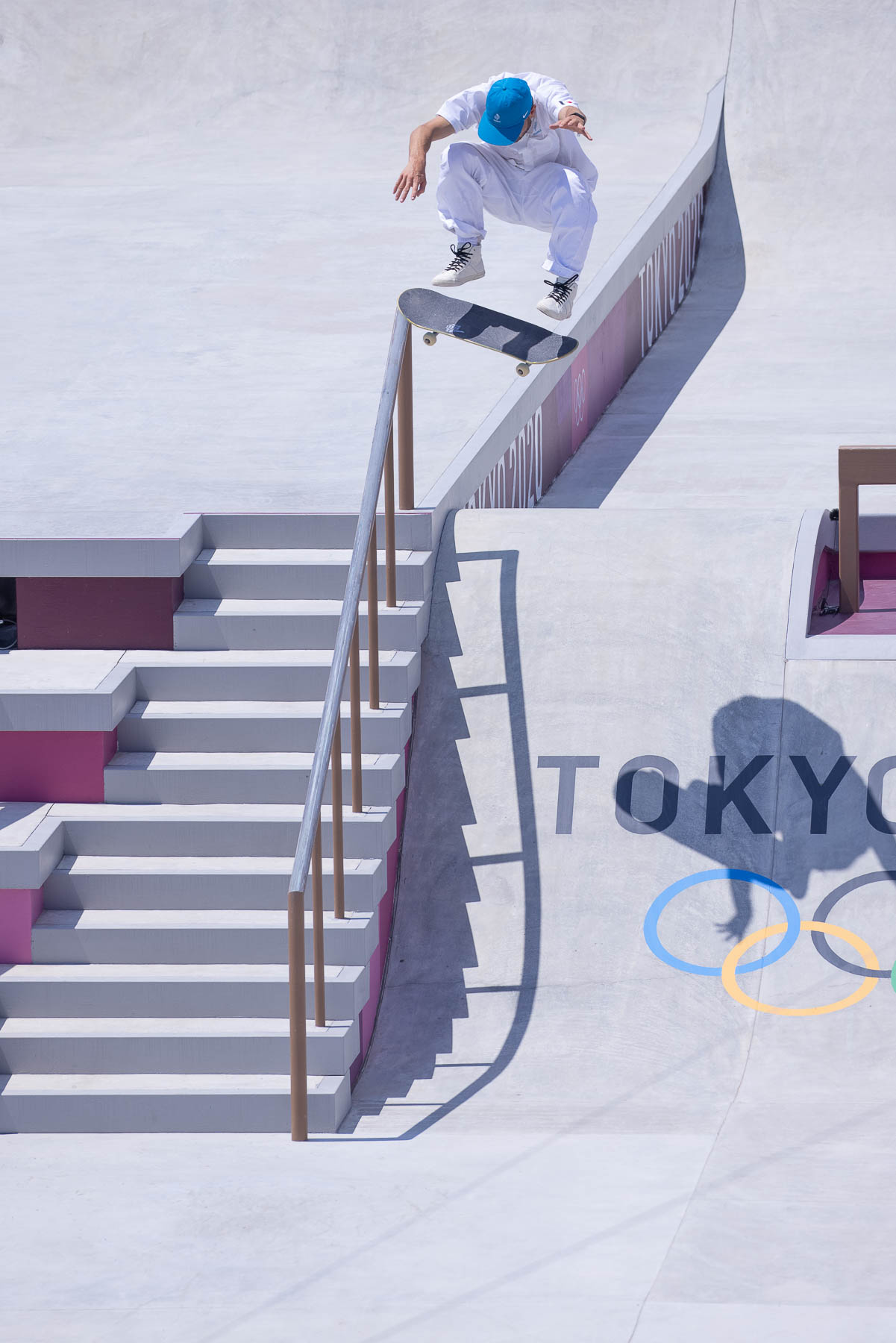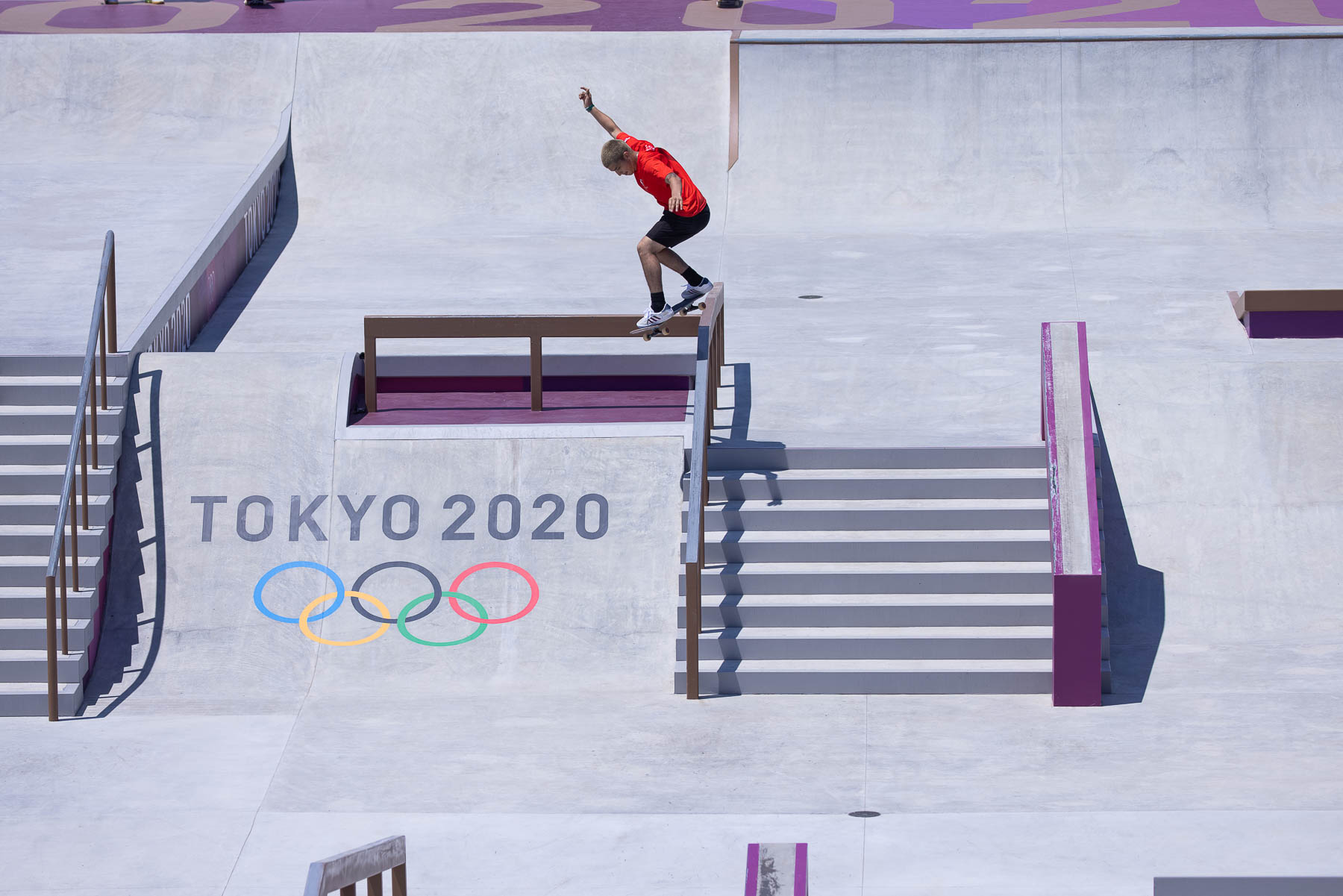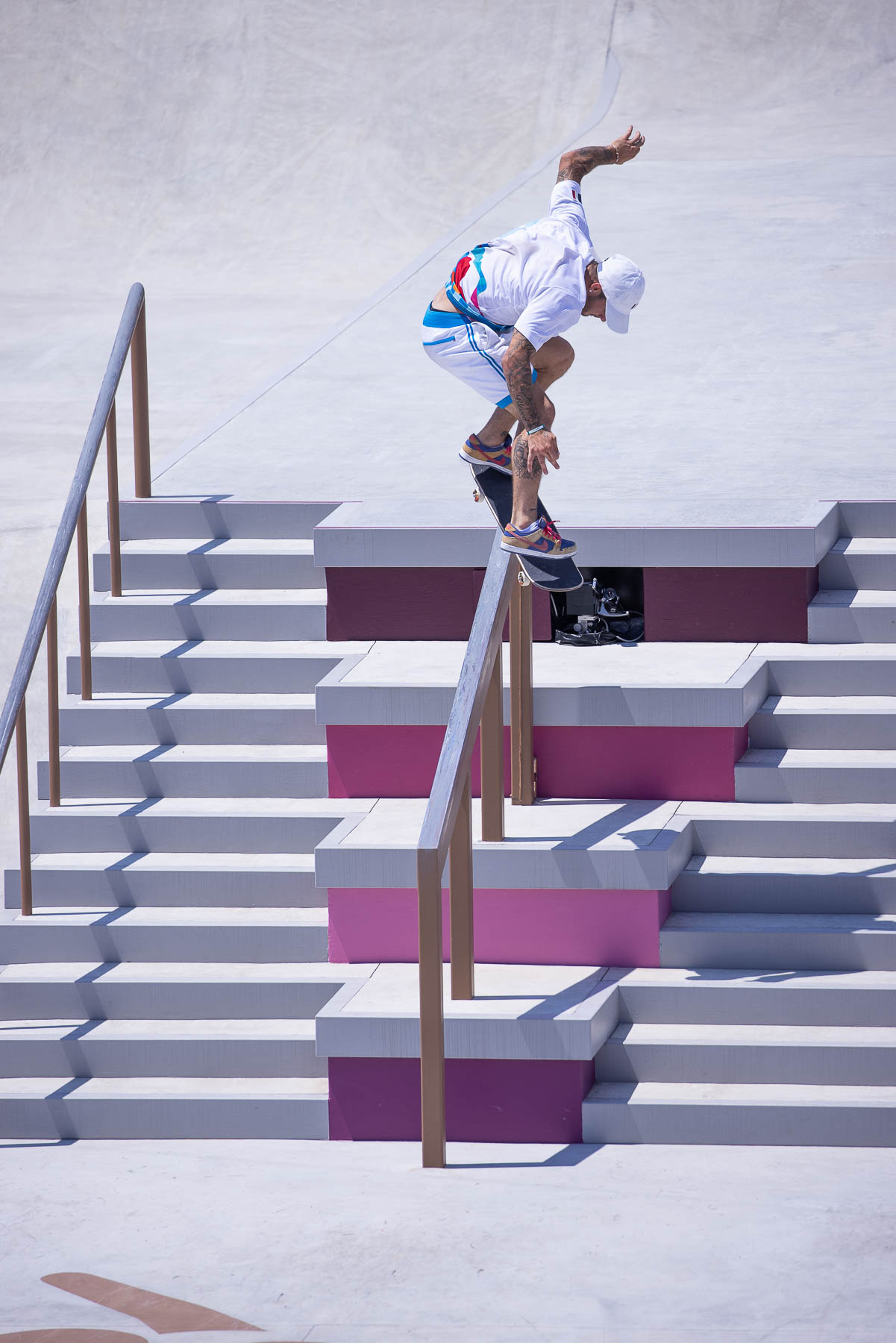 Nyjah Huston, who may have found himself at the nexus where the tricks he is trying are so advanced as to be almost mathematically impossible to do with the necessary consistency in such a merciless arena-battled heroically but like Giraud had zero luck. His seventh place here may either signal a changing of the guard or fuel a revenge run into Paris for Nyjah.
Portugal's Gustavo Ribeiro battled his way into this final after battling the entire road to Tokyo. Carrying a shoulder injury which kept him out of the Rome event, the most fleet-footed technical skater in the entire field could not summon his best game on the day but his eighth place will give him a grounding on what will for sure be long Olympic skateboarding career. With time on his side and Paris a mere three years away, he will begin again.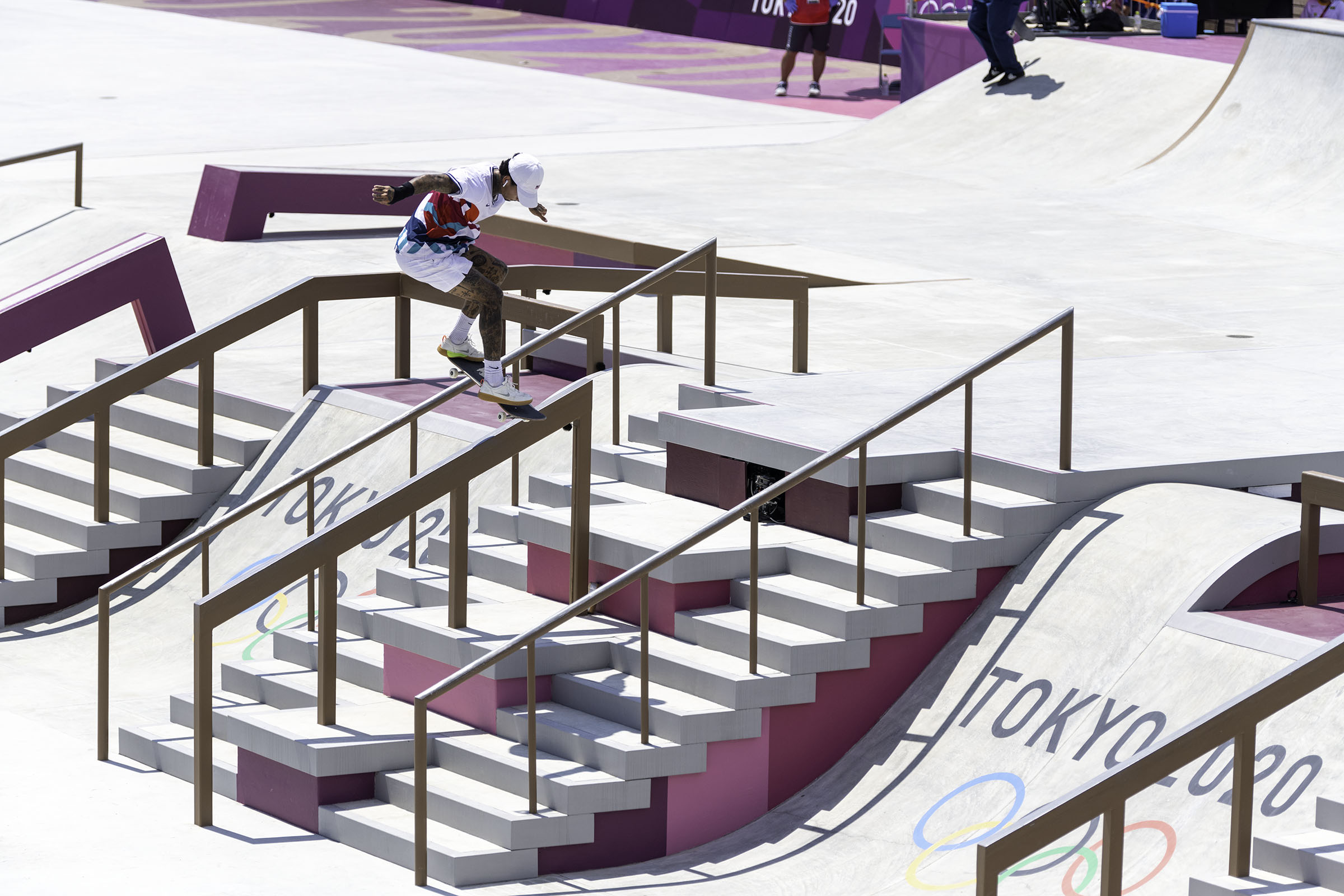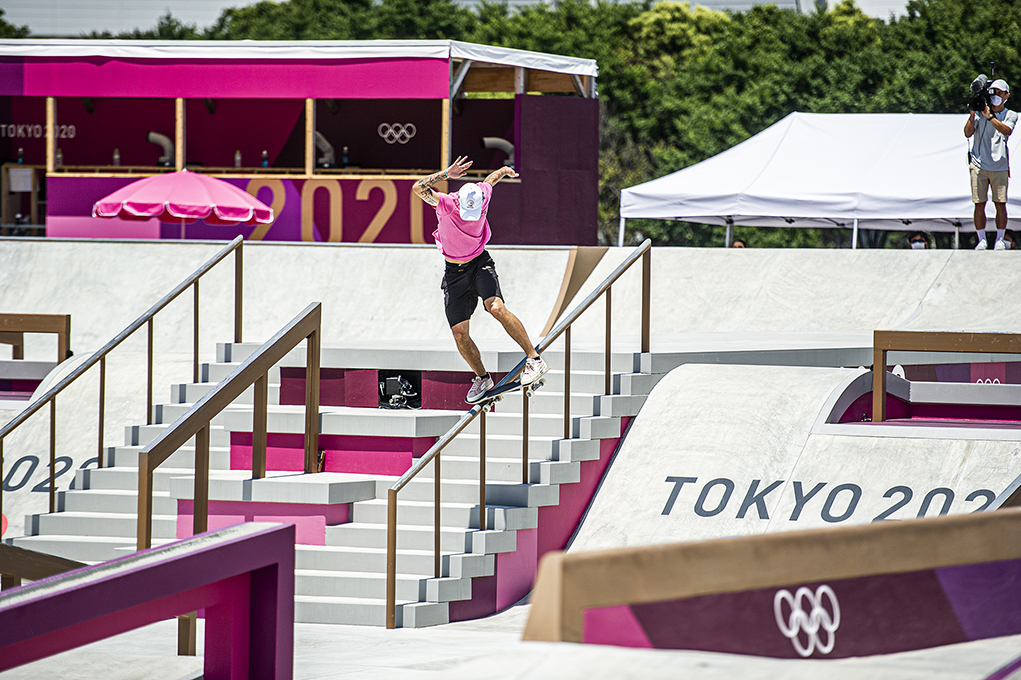 With all that dust settled, the era of Olympic skateboarding is upon us.
Next up, Women's Street!
Words: Niall Neeson
Photos: Jaime Owens, Atiba Jefferson, Jeff Landi