If there was ever an event in which the stories ran well beyond the podium then today's Women's Street final was surely it.
What began with the heartbreaking positive Covid test for the Dutch veteran Candy Jacobs after touching down in Tokyo, distilled itself down into a finals in which neither Brazilian favorite Pamela Rosa nor the world's most famous female skateboarder Leticia Bufoni made the cut into the final eight.
The leaderboard chopped and changed dramatically as most competitors tried to ditch the humdrum scores of those withering early runs in favour of the higher points per energy ratio of best trick.
A fine strategy if your best tricks don't desert you, but here almost everyone's did at one point or another.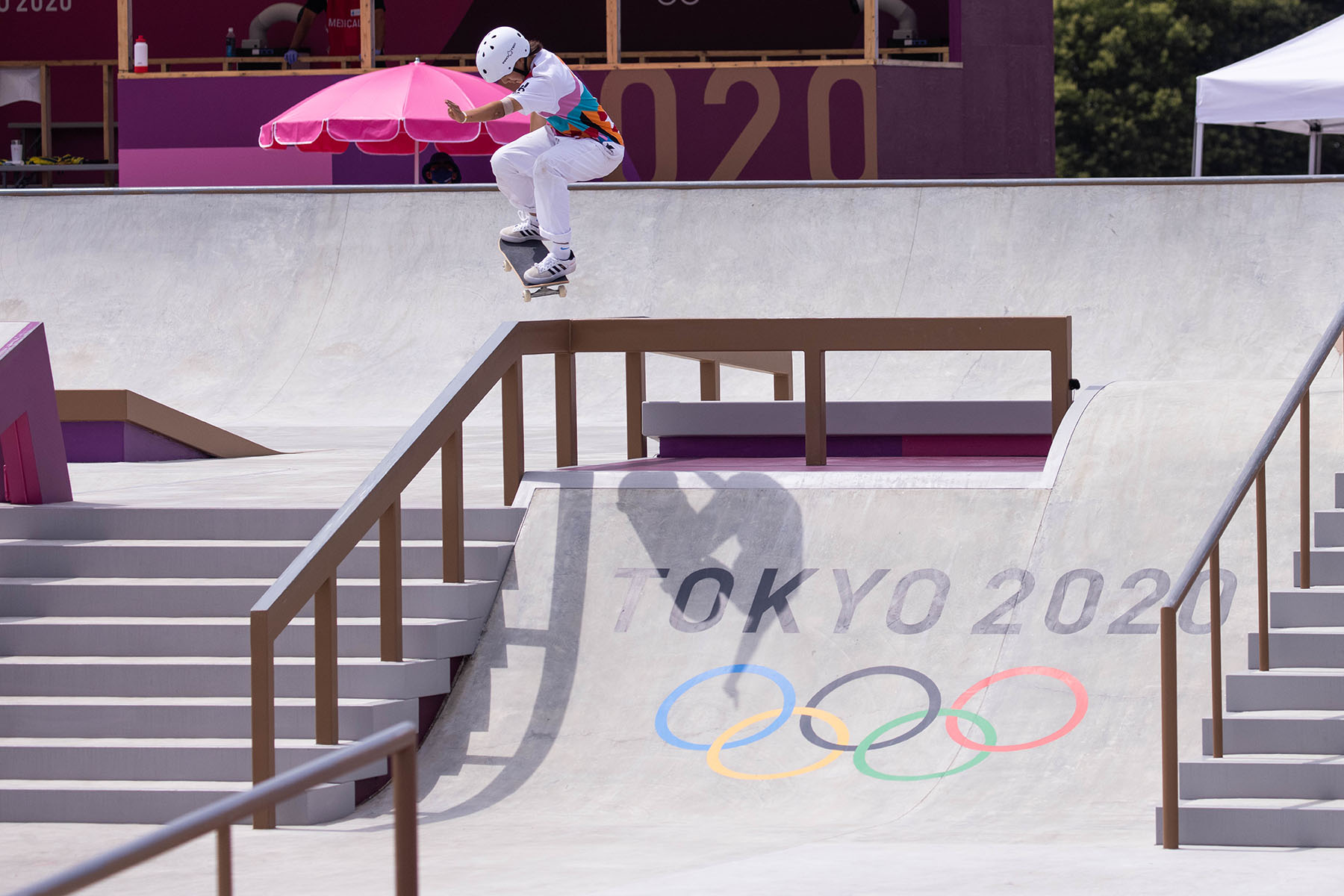 In what came down to a three-way dogfight between eventual and deserved winner Momiji Nishiya, the sublimely gifted Brazilian Rayssa Leal and rapidly improving Funa Nakayama, everything came down to a final roll of the dice as injuries, exhaustion and some plain bad luck saw the rest of the field fall back after some spirited displays by outside prospects.
In truth, Japan were expected to feature on this podium and possibly twice, the other Brazilian threat of Pamela Rosa not having materialised through qualifications. However, Funa could be forgiven for having been considered less of a medal prospect than World Champion Aori Nishimura who alongside Pamela Rosa were expected to leverage their strength and power to push the youngsters further down the rankings.
In the end, it didn't work out quite like that.
Rayssa Leal was magnificent throughout, she has a backside lipslide as solid and crisp as any of the greats and she seems destined to be the future of women's competitive skating come what may. A genuine once in a generation phenomenon, she would have won had she stuck her last trick, the unfathomably dangerous backside smith grind she has all but made her signature. Nonetheless she was always expected to place in the top three and her silver medal is a correct measure of how she did on the day.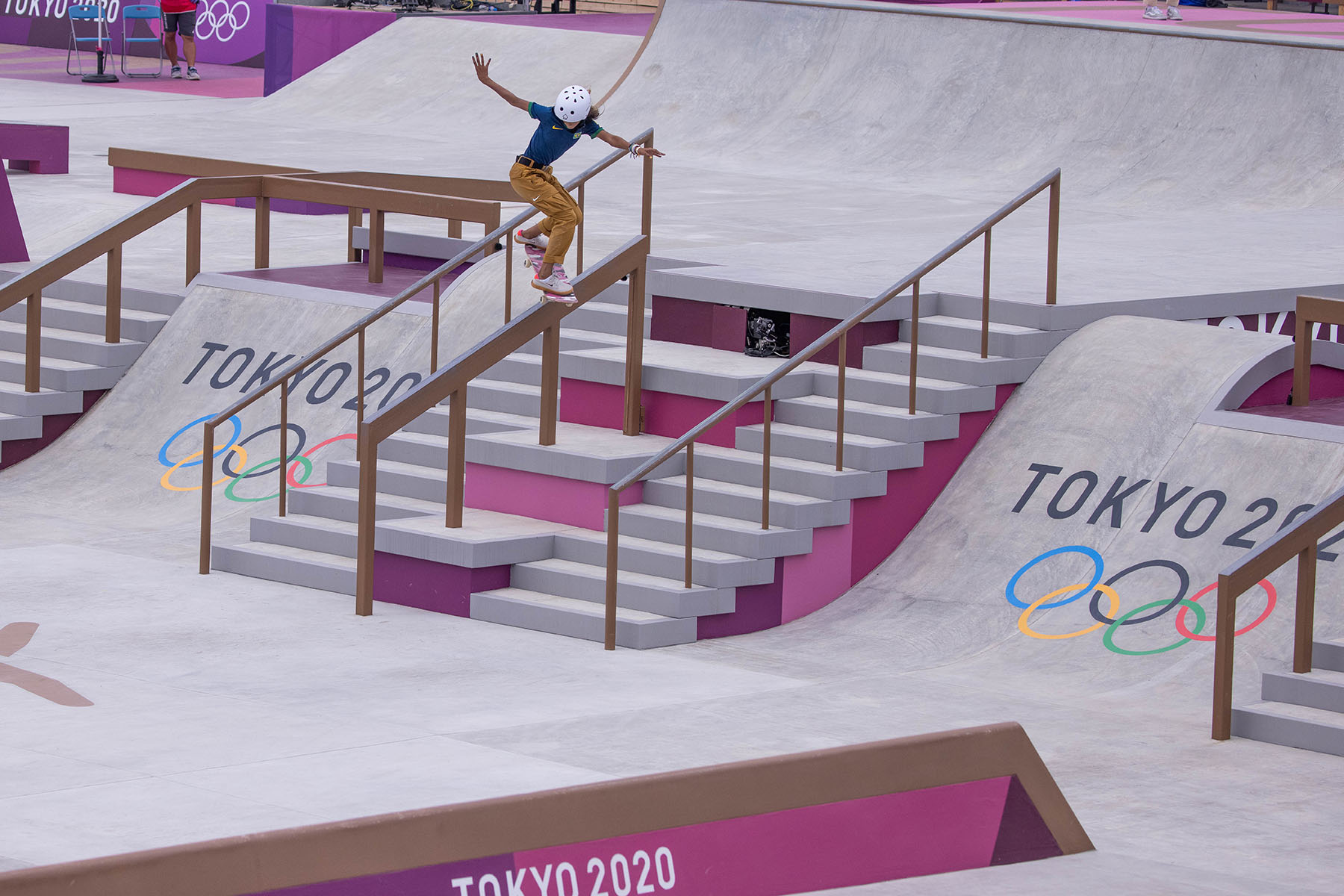 In an activity which is more art than science, tiny degrees of pressure both mental and physical can play a role, and Funa's gambles to go big particularly on frontside boardslide and frontside crooked grinds paid off, as she stuck them convincingly where in Rome slams on similar tricks cost her heavily. So in terms of rising to the occasion, her bronze medal was well earned although consistency on the peripheries of her trick repertoire will benefit from attention ahead of Paris in three years time.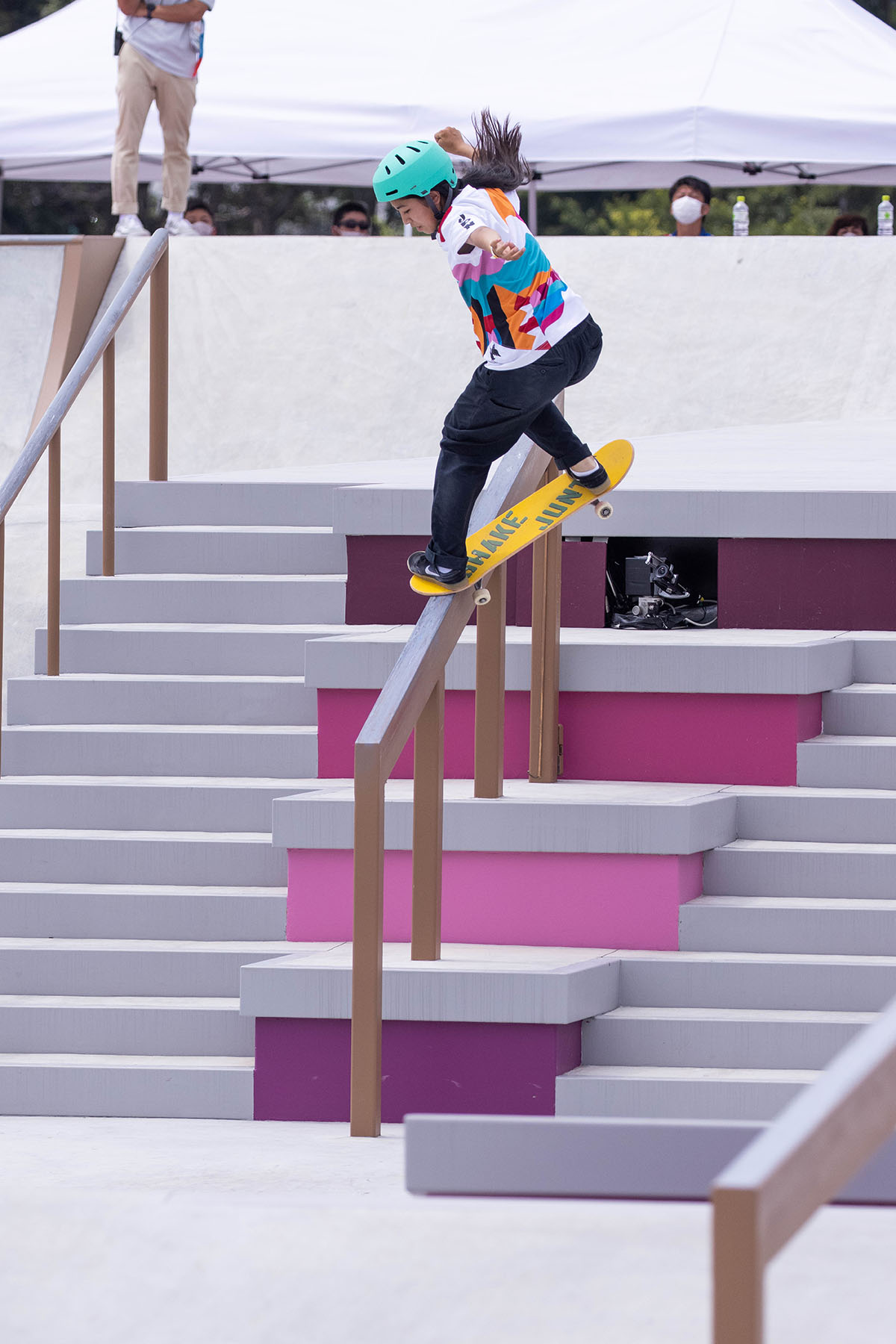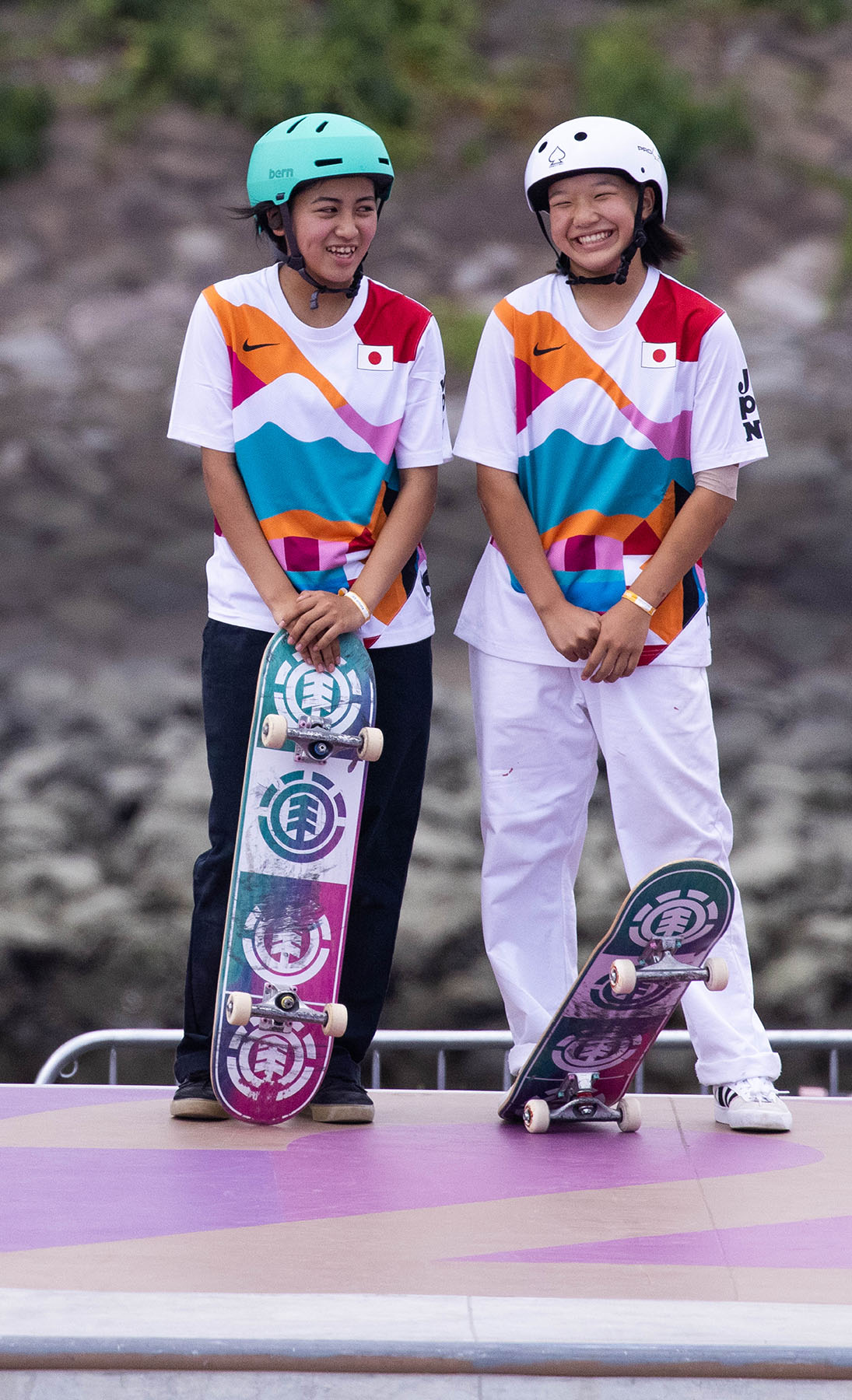 The presence of Alexis Sablone and Roos Zwetloot just outside the medal standings really fails to do justice to how remarkable they both were at the Ariake park today. Sablone, the cerebral, urbane American cultural icon was considered unlikely to progress through the ranks of more rehearsed specialists who make up competitive skateboarding's middle ranks, but she was fantastic and sharp with tricks like kickflip to frontside 50-50 on stair ledges which nobody else dared to try. Her fourth place and that of Roos Zwetloot from the Netherlands in fifth were truly incredible results and may have been even more so: unbelievably, the Dutch ripper led the pack for much of the contest before gambling everything on a final nosegrind on a round rail which was not to be. Whether she rues that strategy now, an incredible performance particularly when it is considered that the Europeans weren't tipped to do well in an increasingly competitive circuit.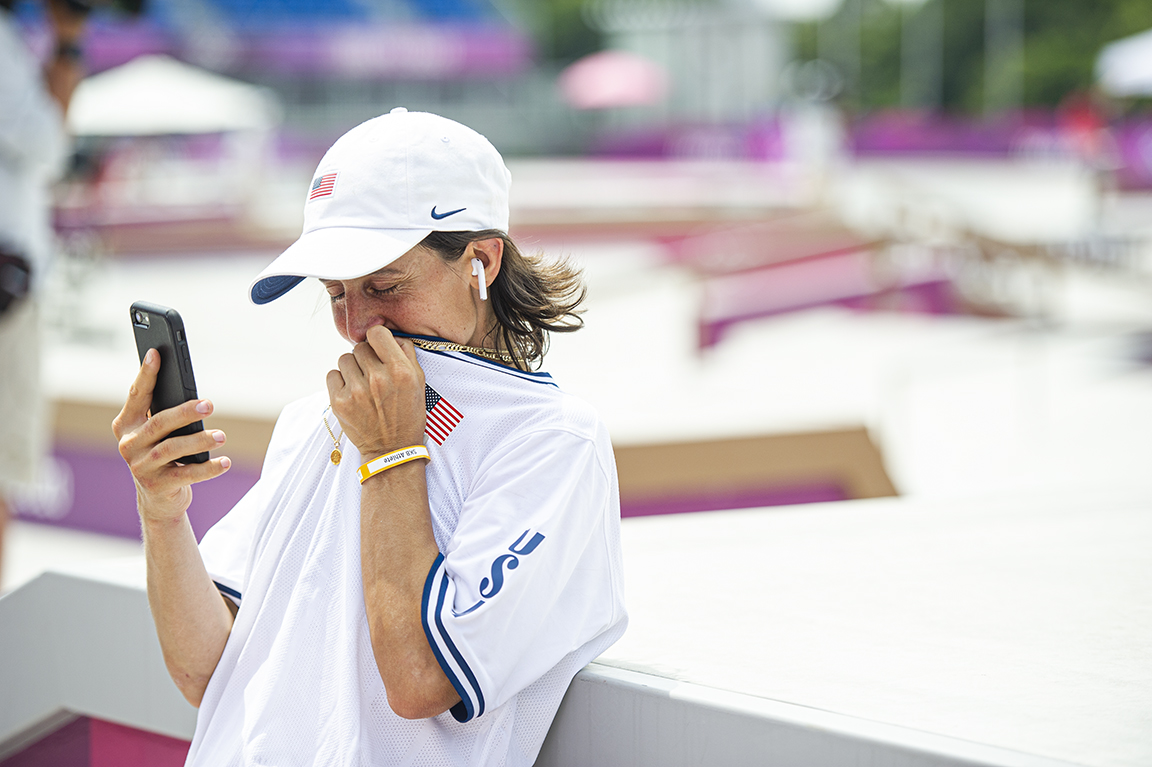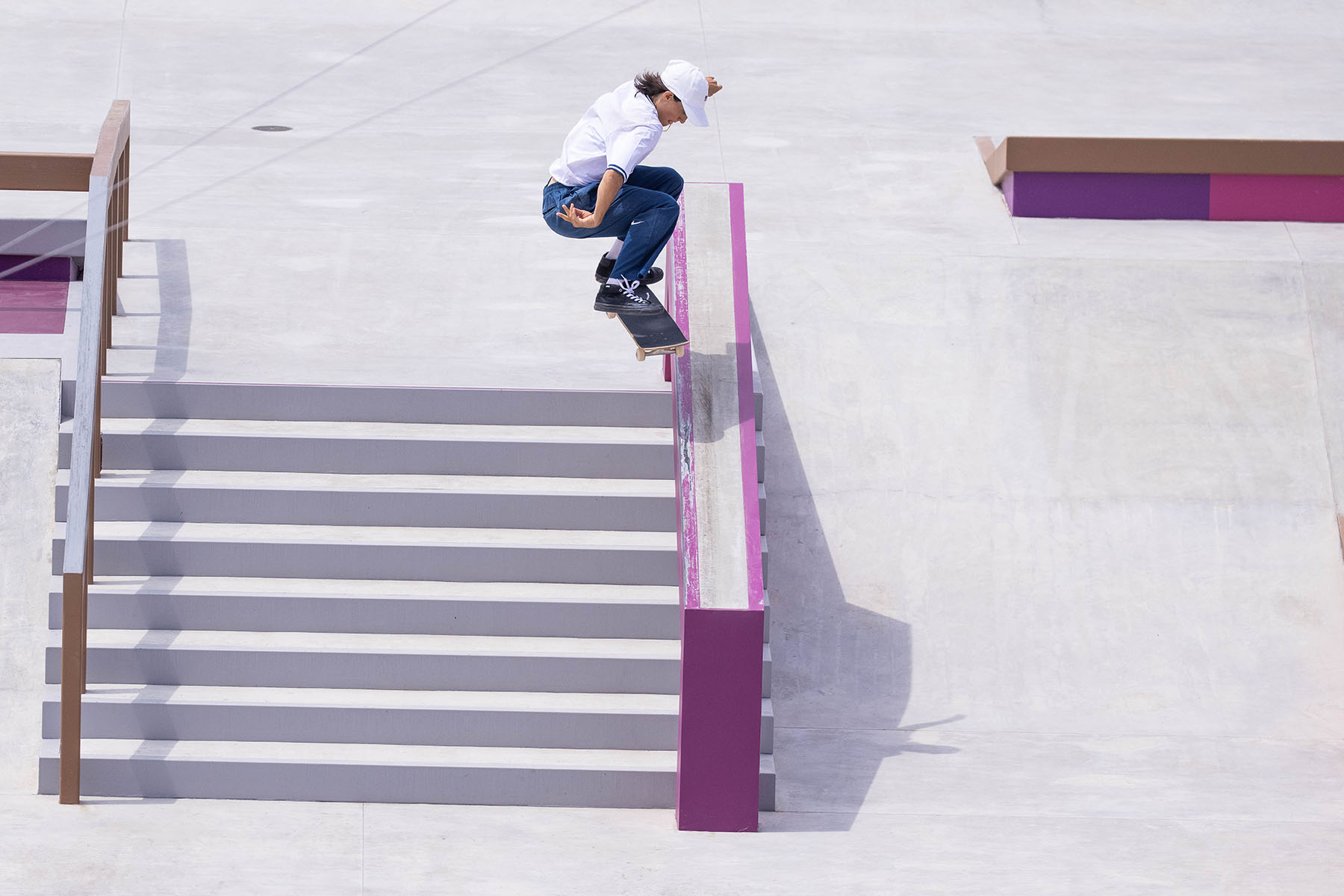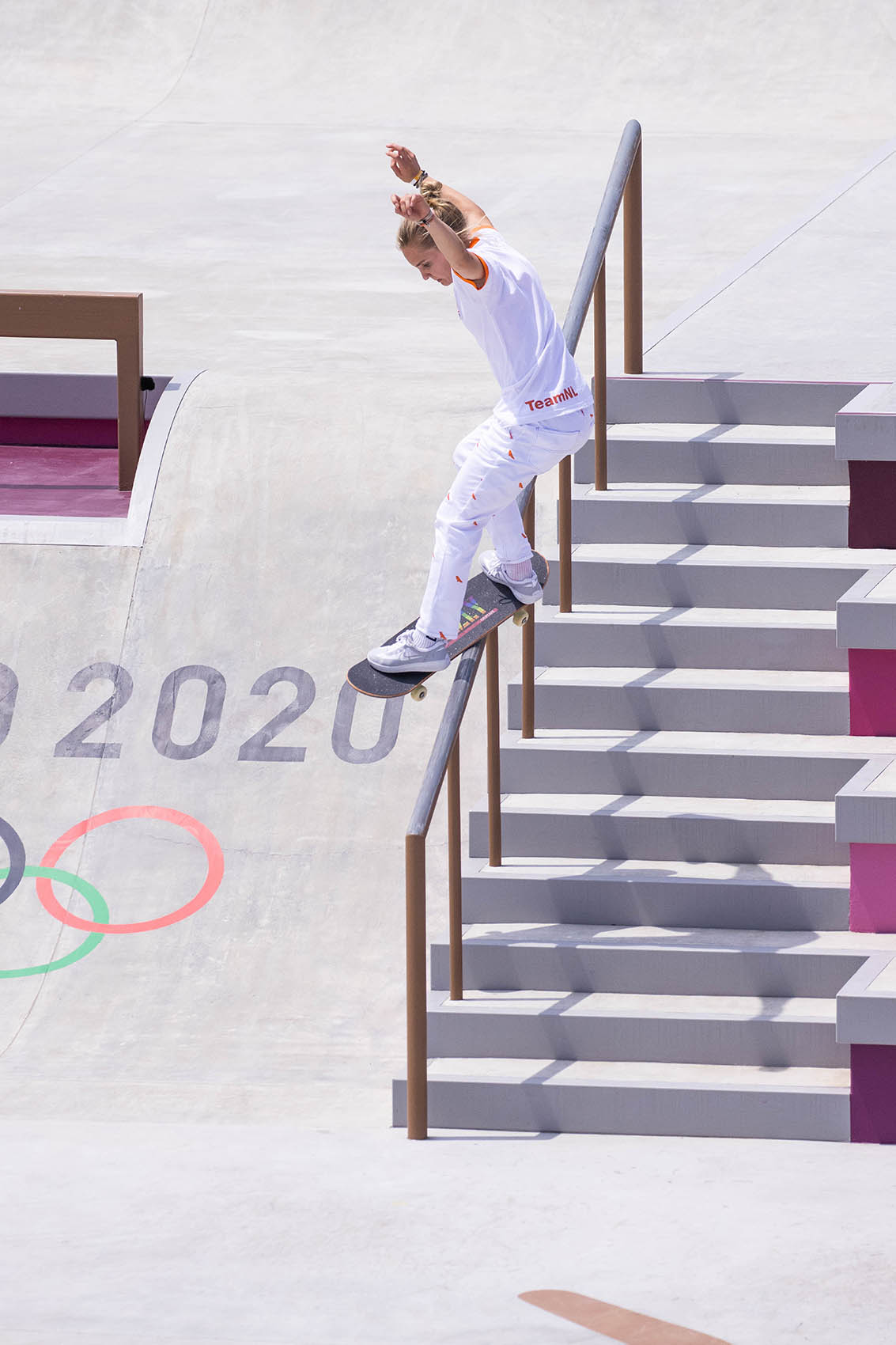 Following in sixth place was the Chinese teenager Wenhui 'Zoe' Zeng, a protégé of former British professional Dan Wileman who brought a lot of conviction to her Olympic run but saw the diminishing returns of risky kickflips into grinds struggle to unseat the consistency of her Brazilian and Japanese contemporaries. Injuries notwithstanding, she will be expected to return as a more complete contest package by the time the Olympics arrive in Paris in 2024.
Closing out the finalists in seventh place we had the charismatic and joyful Philippine Margie Didal who had clearly hurt herself during qualifications but gave her best regardless and won herself no small amount of new fans in the process, and in eighth place, Japan's World Champion Aori Nishimura.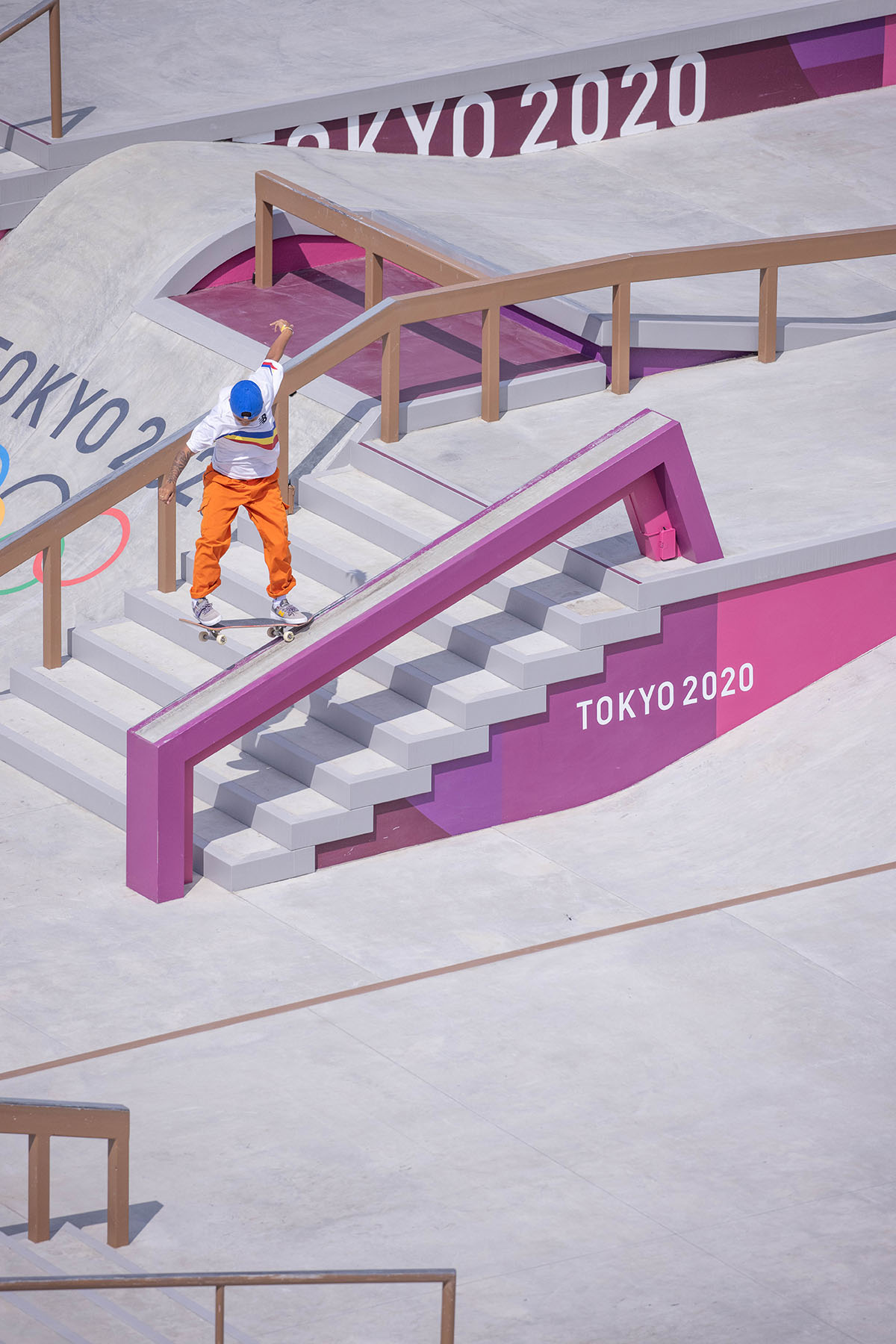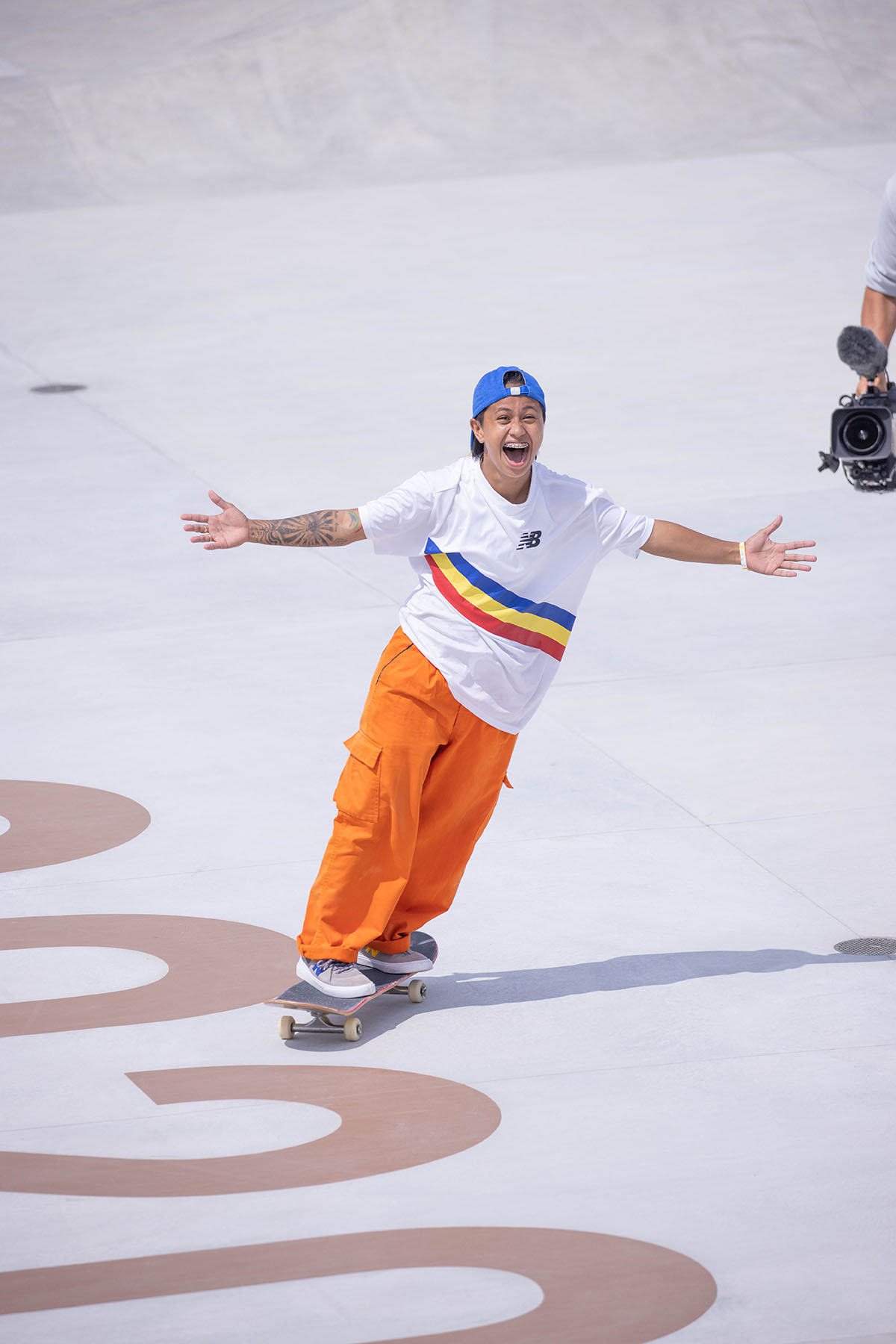 Aori Nishimura was on paper a stealth favorite to win here, as she had done in Rome just a month previously.Arguably the best-rounded skater in the finals and possessing a deadly mix of consistency and contest smarts, she had a day if not to forget, then certainly to learn from.
If there was any doubt about the mercurial, treacherous, maddening nature of skateboarding—which can smile upon you one day and serve you up the next—then Nishimura's Olympic final should demonstrate just how cruel and unjust a game skateboarding can be. Having given her all on the stage of her young lifetime to this point, nothing would gel and she broke herself off trying to summon some magic in the process.
If she can summon the strength of character to shrug off her totally unexpected eighth place she will once again be a dominant force in contest skating for years to come.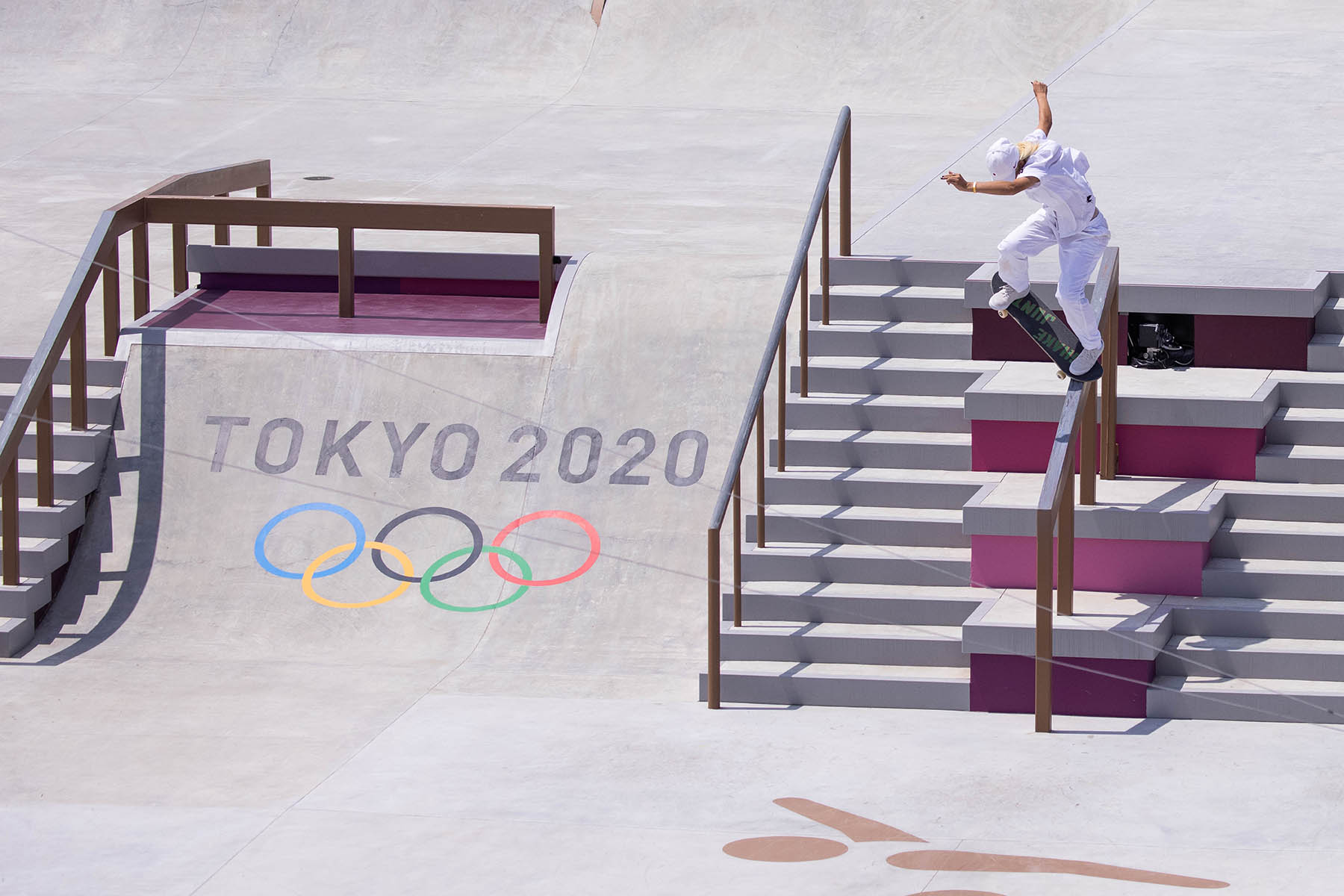 The truth is that the finals could be re-run tomorrow and produce totally different results. Ironing out those intangibles will be the business of the coming years for the next wave of female contest skaters.
Today in Tokyo, we saw just how much mental strength comes into play when it comes to skateboarding at this level.
Words: Niall Neeson
Photos: Atiba Jefferson, Jeff Landi, Jaime Owens