As the World Skate community grows ever outward, the idea of using the global power of this platform to help great skate events flourish wherever they may be has taken deep root.
To that end we are reaching out to National Governing Bodies and their event organiser partners- regardless of whether they are sanctioned by us or not- in order to help promote live skateboarding everywhere we can.
Let us know about your events and how they are aligned with the mission of growing and elevating skateboarding and its culture. We'll be happy to promote them to the widest possible audience and grow both your following and attendance by raising your profile internationally!

By way of illustration of just one such event, we turn our attention to the STU (Skate Total Urbe) Rio Open recently held in Rio De Janeiro, Brazil and to the upcoming LPS Lisboa Pro.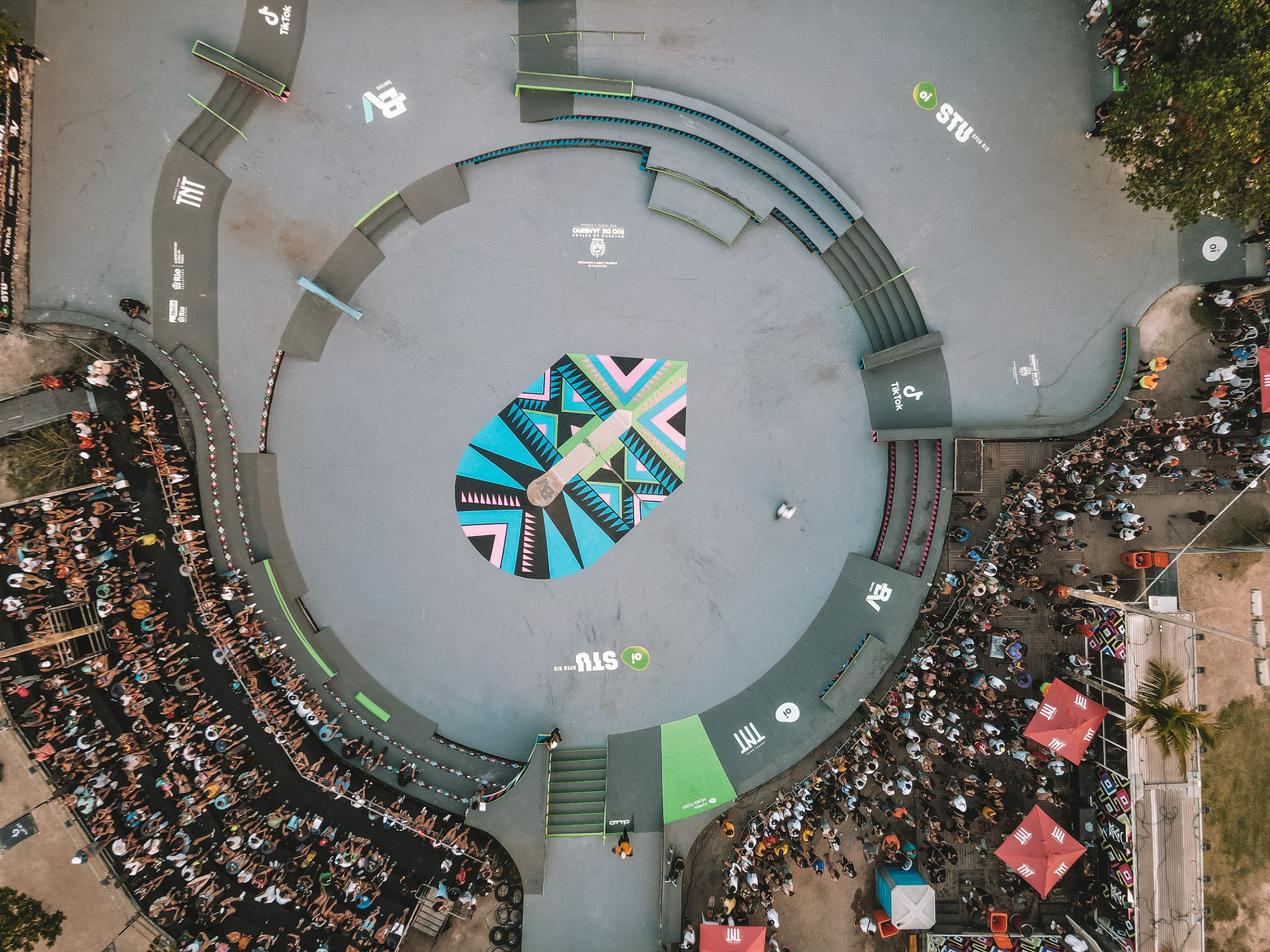 Right next to the beach in unforgettable Rio and the host of a World Skate Olympic qualification event in 2019, this 4 day takeover of the circular Praça Duó skatepark not only hosted a full men's and women's division for both street and park and a paraskate contest, but also offered the public a live music stage, skate market for local brands, workshops, street food and exhibitions.
Throughout the site all weekend long there were locations to drop off used skate equipment for #skatesolidario, an initiative to get boards under the feet of anyone who wants to start skating.
A marvellous community idea which underpins the fiercely independent ethos of the Brazilian skateboarding scene, the Brazilian Skate Federation (CBSK)'s extravaganza was also broadcast to the nation via TikTok - with the final standings after the dust had settled being as follows:
Men's Street:
Lucas Rabelo
Eduardo Neves
João Lucas Alves
Women's Street:
Rayssa Leal
Pamela Rosa
Virginia Fortes Águas
Men's Park:
André Vinicius
Pedro Barros
Augusto Aki0
Women's Park:
Lilly Stoephasius
Dora Varella
Yndiara Asp
Paraskate Street:
Felipe Nunes
Toni Alves
Vini Sardi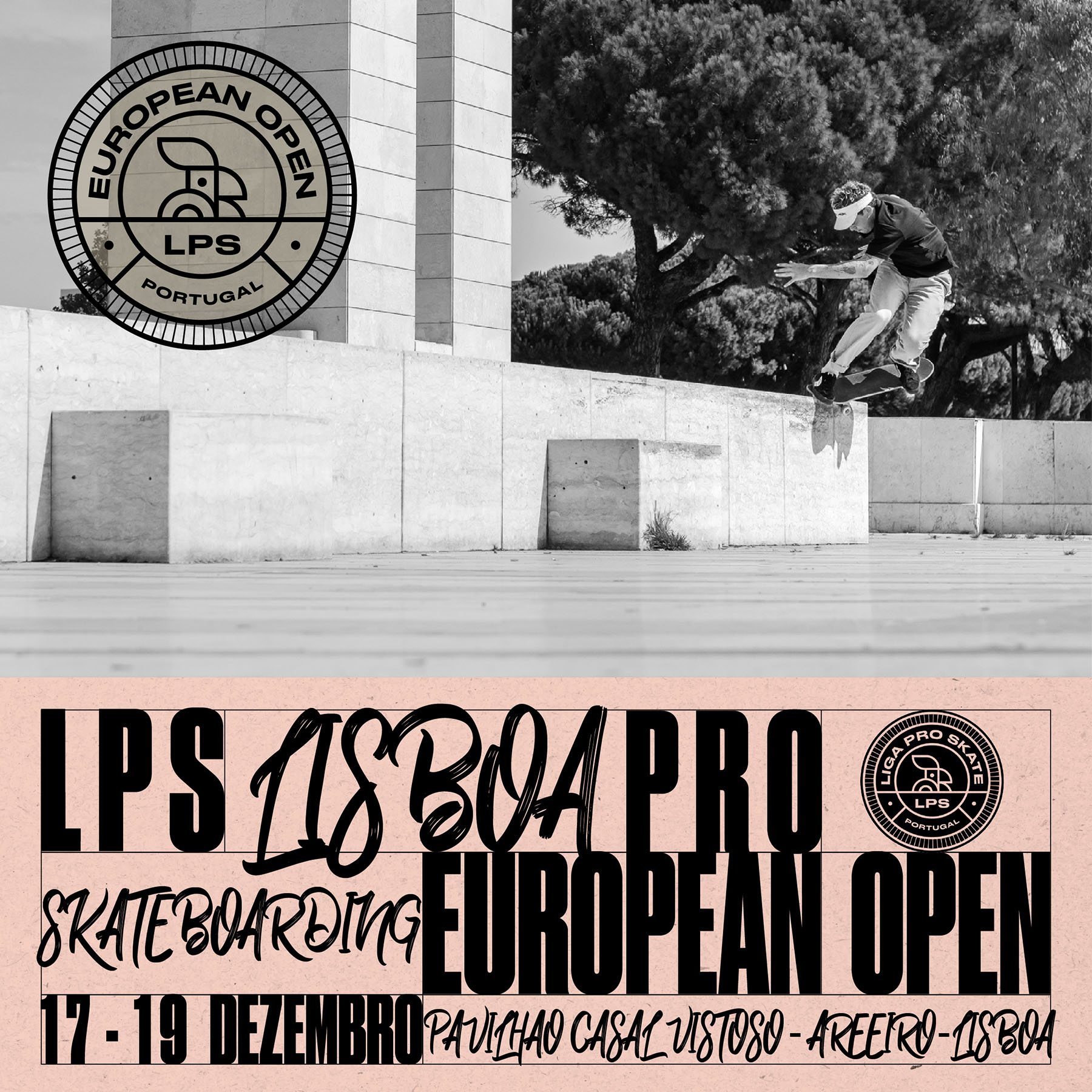 Next, our attention turns to the mighty city of Lisbon, capital city of Portugal and host of previous outstanding international skate events like Stone Crushers (2017) to Red Bull Skate Arcade (2015).
With a skateboarding pedigree stretching from veterans like Francisco Lopez and Ricardo Fonseca through Helder Lima and Ruben Rodrigues through to Joao Allen, Bruno Senra and Gustavo Ribeiro today, Lisbon has long had a vibrant skate scene.
The Liga Pro Skate's European Street Skateboarding Open from 17-19th December is set to cement that fact, as skate contests finally return to this friendly and mellow city right before Christmas!
Registration for the event is open from now until December 15th, the prize purse of €15,000 is split evenly between the men's and women's divisions, and the event location is:
Complexo Desportivo Municipal
R. João da Silva 20, 1900-271 Lisboa
Register here:undefined
Follow them on Instagram via @ligapro.skate,
Drop questions via: Questo indirizzo email è protetto dagli spambots. È necessario abilitare JavaScript per vederlo.
and sort your accommodation right here: www.ligaproskate2021.admeus.pt
Portugal+ skating+ Christmas? Guaranteed to go off. Enjoy!