One of the obvious delights of the Tokyo Olympics for skateboarding worldwide was the use of what was known as 'continental weighting' to ensure that everywhere on earth had the immediate wherewithal to create a pathway into the elite ranks if they had the talent to do so.
Moving forward from Tokyo, the obvious mandate which jumps out at the skateboarding community is how to level the playing field in terms of consistency across the judging of contests which contribute to international rankings and by extension opportunities to compete at ever-higher levels for those who might so desire. The process to achieve such an ideal scenario, start with National Judging programs being aligned with the international and Olympic standard of judging.
While we are working hard to lauch a "Fundamental of Skateboard Judging" online course in early 2022, we have been delighted to begin taking up offers from National Governing Bodies to lend our expertise and time to assisting on their own judges' development projects.
One such recent example was the Fundamentals of Skateboard Judging seminar hosted in Manchester, England by Skateboard GB and attended by skateboarders from all the home nations (England, Scotland, Wales and Northern Ireland) who wished to learn more about top flight judging- and not only the criteria, but best practice from established events.
Not only were practical aspects like contemporaneous note-taking and the role of head judges discussed by World Skate's own Olympic Park Judge Alexis Jauzion and Martin Karas, but Skateboard GB also provided practical try-outs and video exercises to elucidate and explain how points are deducted, awarded and scores standardised across judging panels to ensure fairness and transparency in the process.
Completion of the seminar will not only assist in levelling up the judging of those countries' own domestic events with a view to building them into international-calibre contests, but in so doing also increase the reach and standard of skaters entering (of which the upcoming Liga Pro Skate European Street Skating Open in Portugal is a prime example).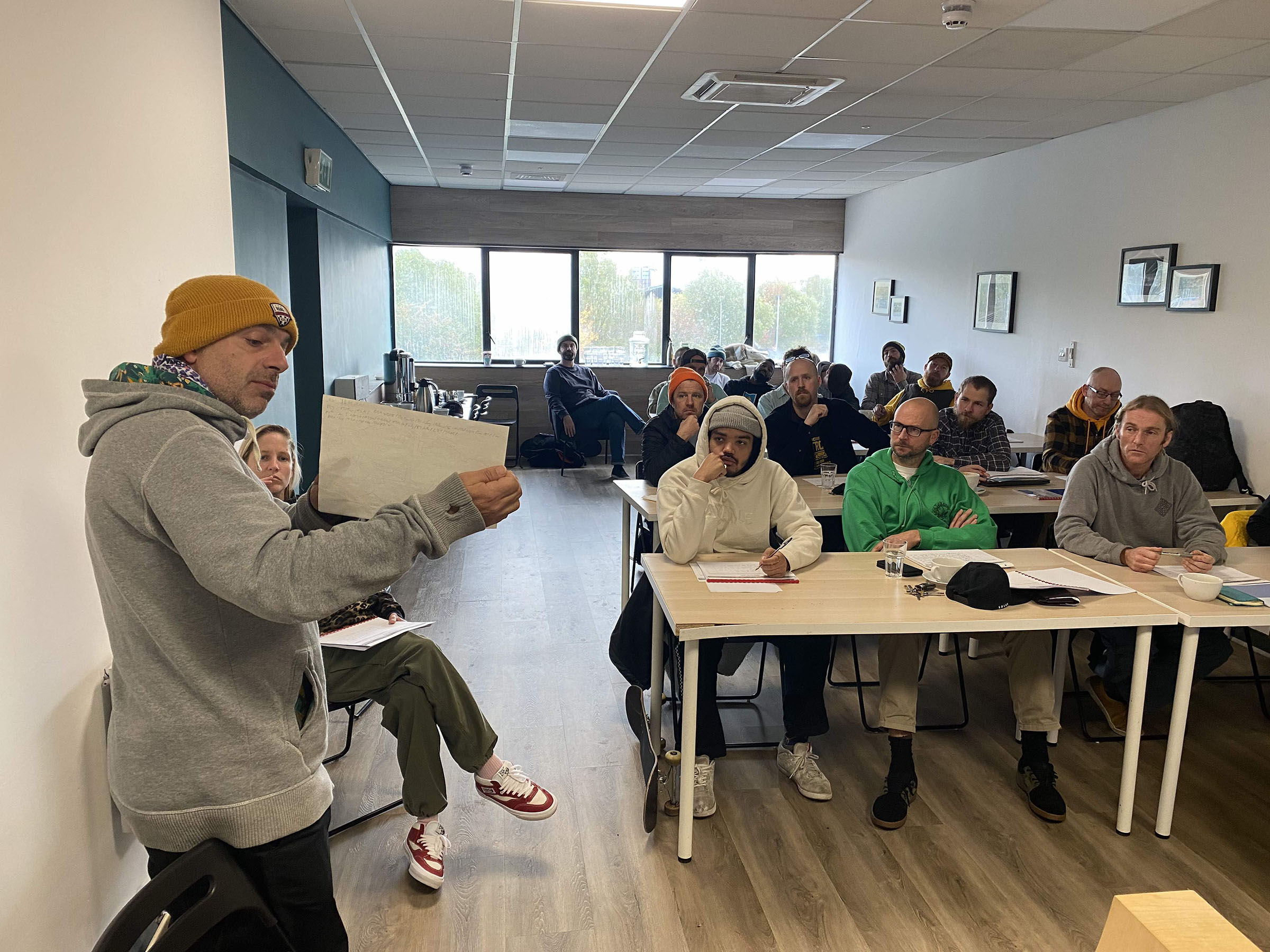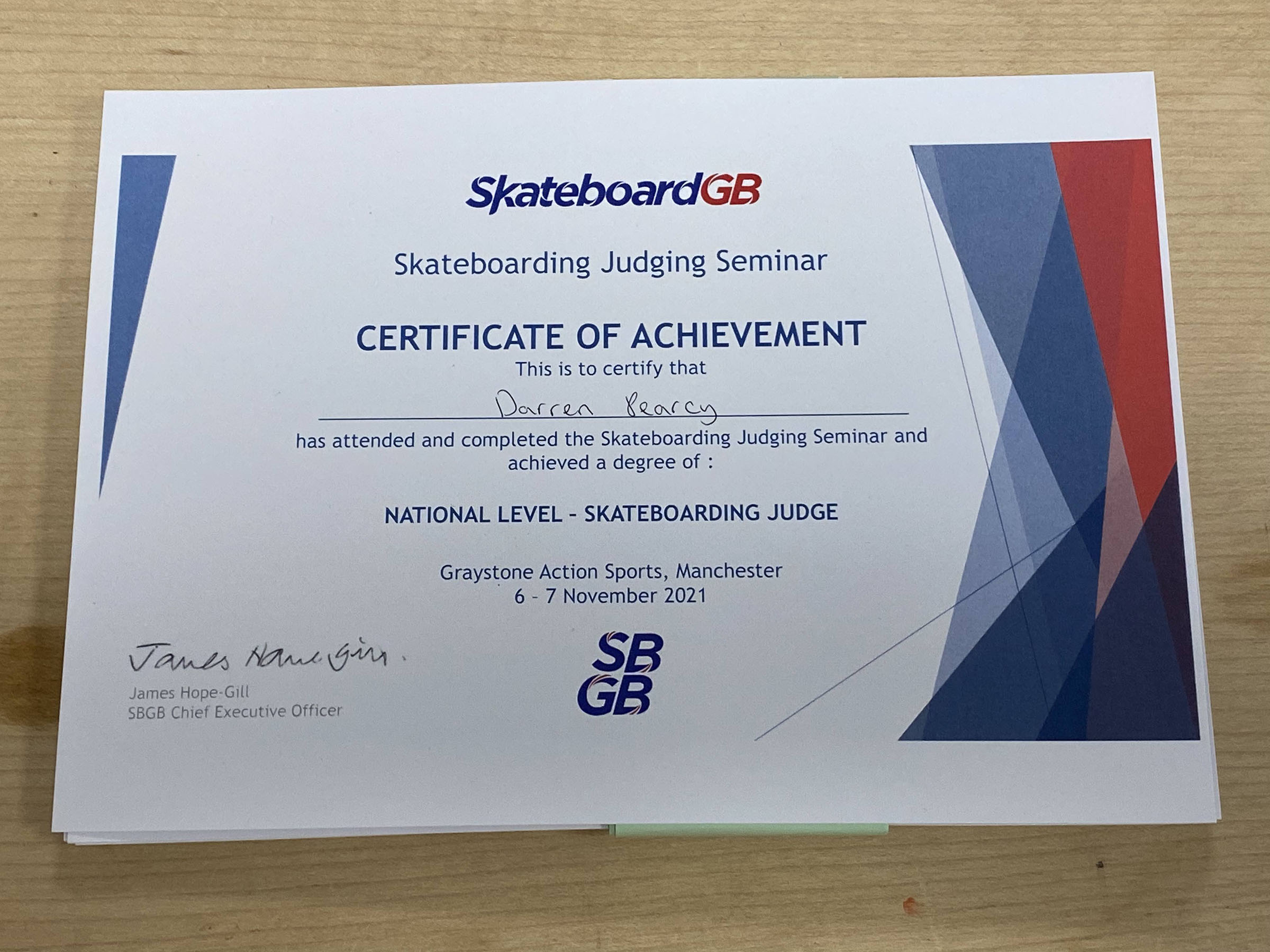 With the relevant National Governing Body then responsible for accreditation and monitoring of the judging pool, the Manchester seminar has proved to be an instructive and important milestone not just for Skateboard GB, but for World Skate who will be making available the wherewithal to host similar national schemes to all relevant skateboarding governing bodies worldwide via the World Skate Academy programme beginning early in the New Year.
Please feel free to get in touch either with us or your NGB for further info about upcoming events and how to get involved!