Early April saw a double-legged World Skate seminar in Thailand focusing on two different aspects of skateboarding development throughout the country. Attended by more than 50 skaters, coaches and judges, the seminar took place in parallel with a busy and well-attended street contest which formed part of the Hatyai Extreme Festival- in which not only were many of the attendees entered, but also within which their newly-acquired knowledge of international judging criteria was put to use.
The World Skate Academy is tasked with up-levelling the calibre and consistency of skateboard contest judging throughout the world and in so doing help prepare skaters who wish to compete internationally understand what the global baseline of contemporary skateboard skill truly looks like and how it is measured in a competitive environment.
Judging skateboarding at a national level is a serious business- people invest their hopes and dreams in skateboarding, and one of the great learnings from both the UK judging seminar and also here in Thailand was that not only was it important for the judges to appreciate the responsibilities and expectations of preparedness, but it was also important for the skaters themselves to experience the challenges of judging in a real-time environment.
To help demonstrate this, mock-judging panels were drawn up and after nominating a Head Judge each would be put through a video simulation of a contest scenario and then asked to present and compare their scoring and rationale head-to-head. Supported by the World Skate Academy's free online tuition series 'Fundamentals Of Skateboard Judging' and with certificates of participation issued to those attendees who completed the course, the first rung on a ladder is begun which offers a pathway for any judge based anywhere in the world to progress to the point of being nominated by their federations to become National judges. From there on, World Skate Academy offers an environment where people can be inspired to become Continental or even Olympic judges themselves.
The three World Skate representatives pulling the strands of judging and coaching together and covering both grassroots participation and elite-level training were Dani Lebron, Martin Karas and Sean Hayes.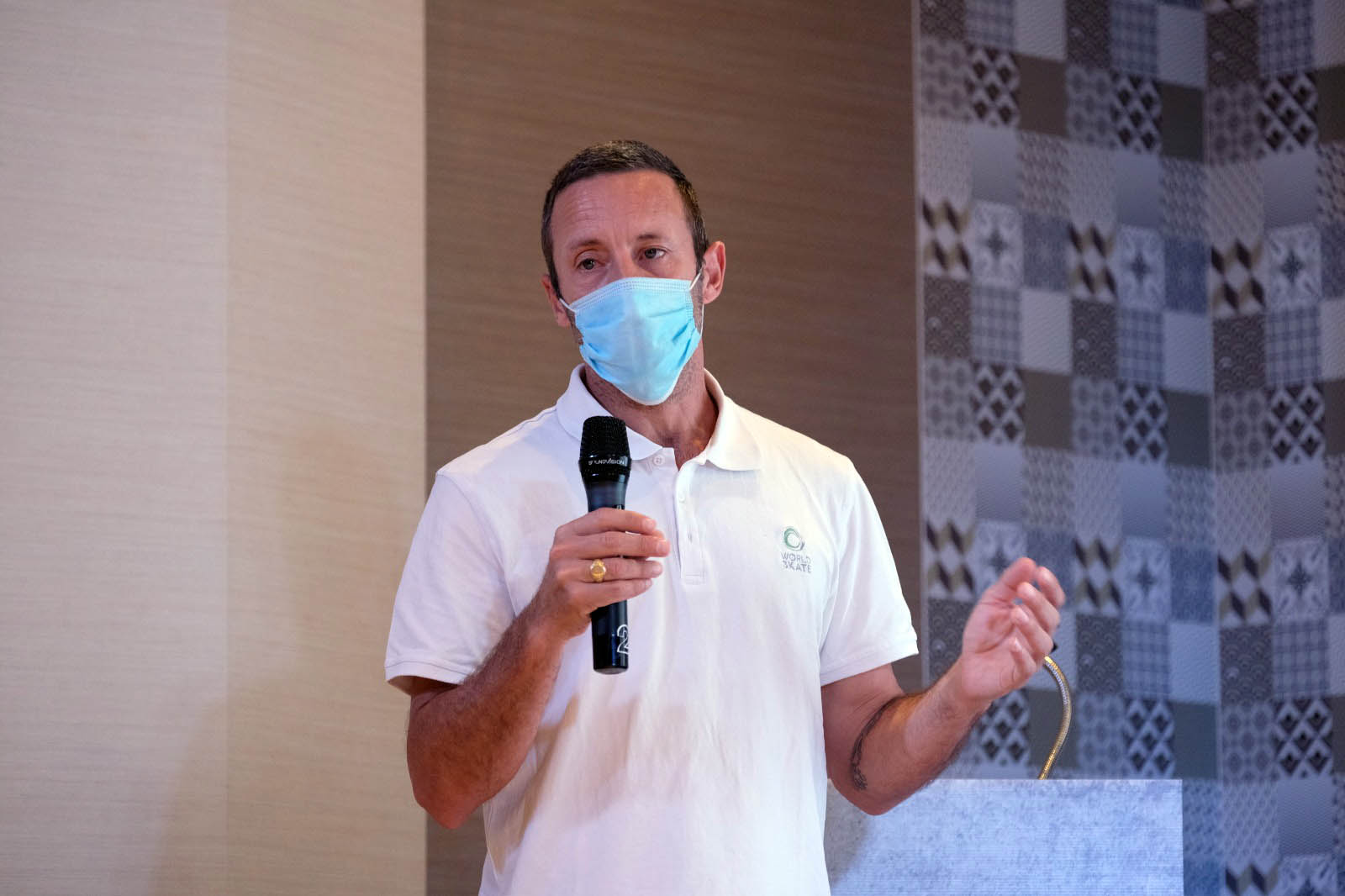 Among the most widely- respected pro skaters in the world, Dani Lebron has done it all: a professional skater with 34 years of skating under his belt, his credentials in the game are impeccable and he has a deep understanding of entry-level skateboard tuition having worked in just that capacity at Barcelona's Agora skatepark.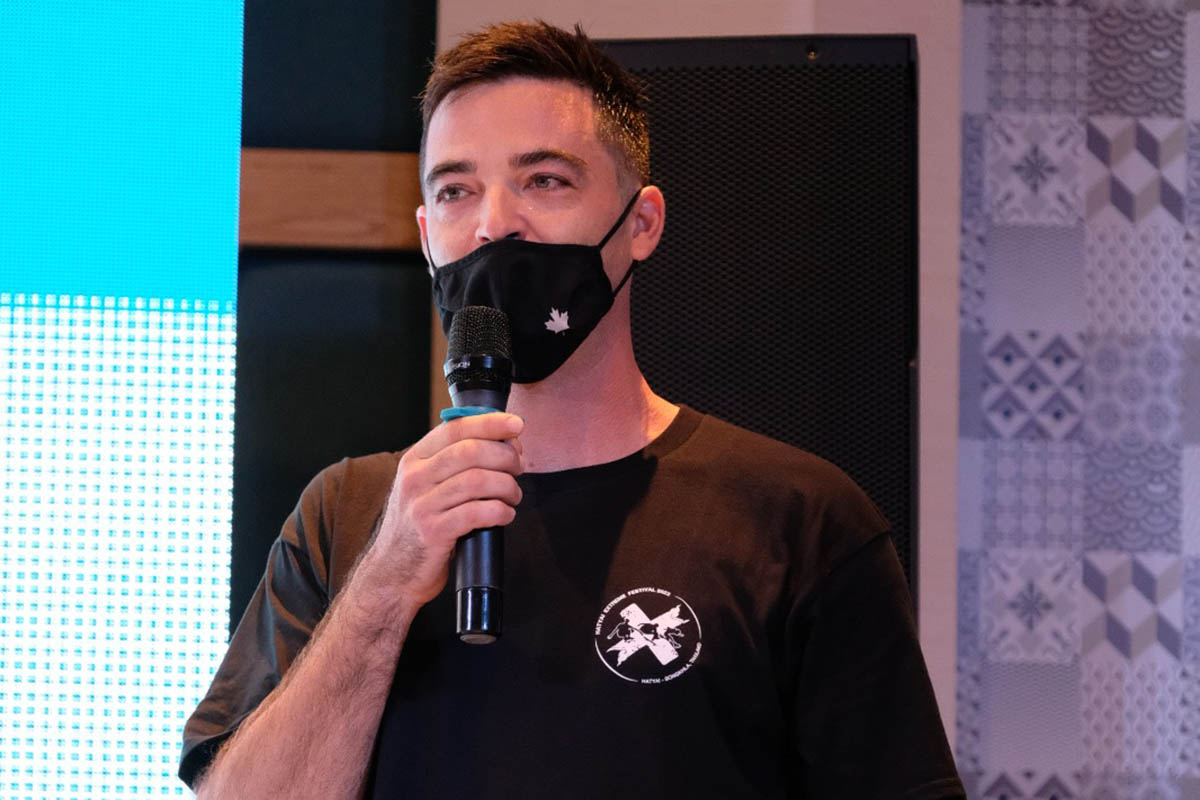 At the other end of the spectrum, Sean Hayes has worked with the top flight of competitive skateboarding as a coach and his expertise shone through in the coaching phase of the seminar. "Amazing to see so many skaters that came to learn about skateboard coaching. There are many new opportunities for skateboarding, and for coaches too. I'm excited to see countries like Thailand get interested in coaching development. Plus, the Hatyai skateboard contest was awesome!"
The World Skate Academy First Introduction To Coaching Skateboarding handbook disseminated guidelines and criteria for ensuring that the wellbeing of the skaters and their shared collective culture is of paramount importance in shaping the skateboarding landscape of the future. Adherence to those principles form the basis of the official coaching programme which attendees are invited to complete before becoming accredited.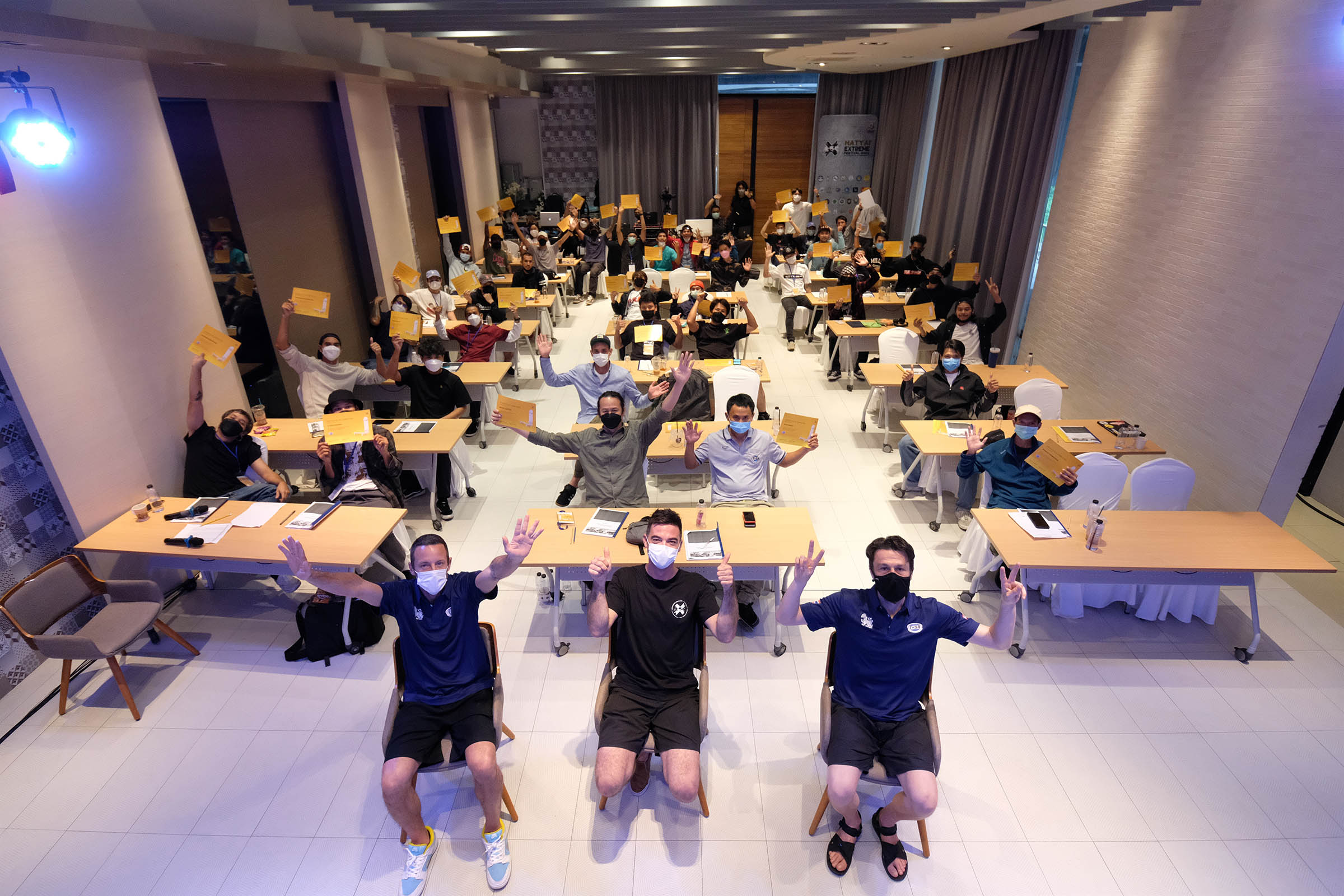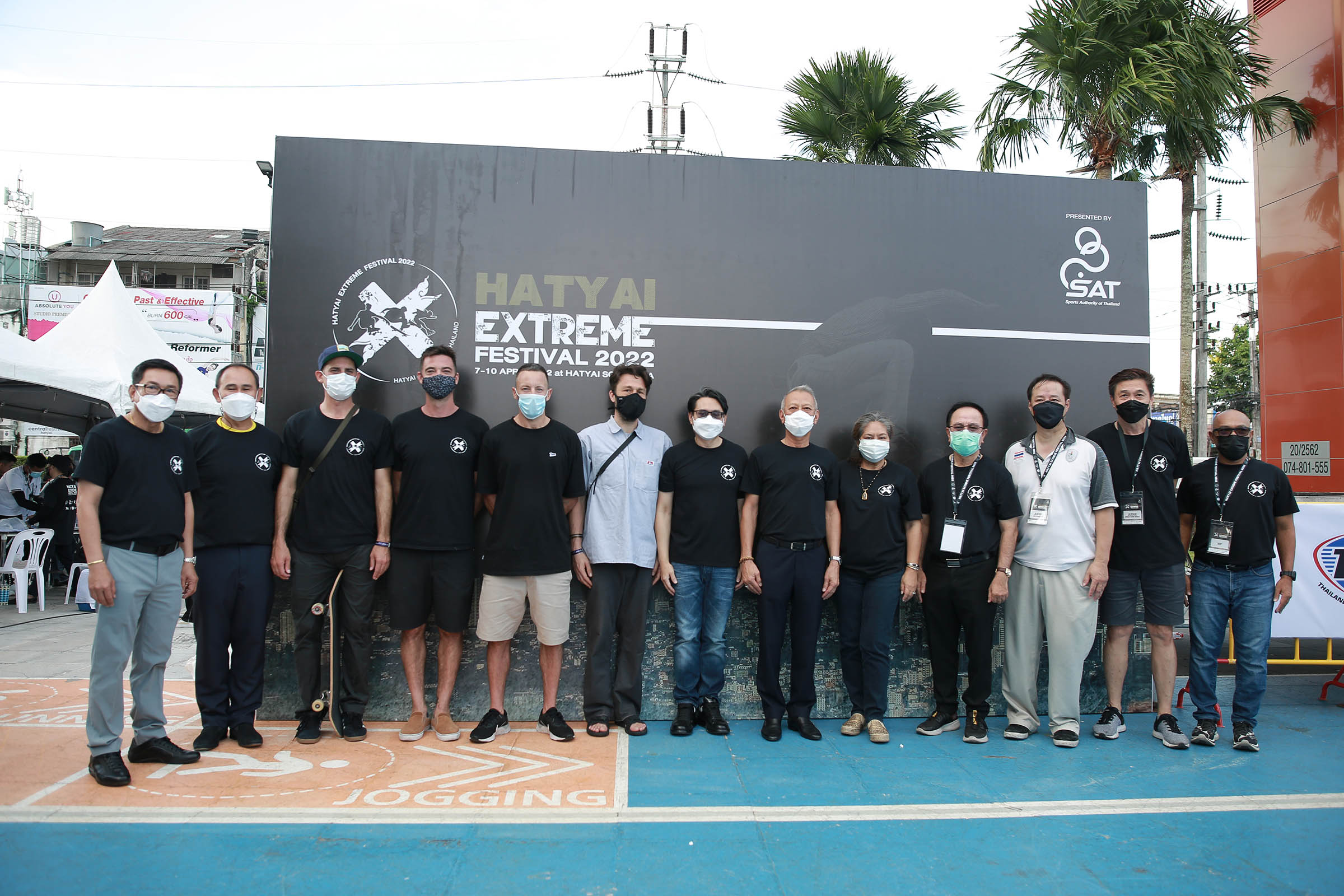 As well as the success of the modules and the contest that followed, the seminar was also graced with the presence of Thailand's Minister For Tourism and Sports, Mr. Phiphat Ratchakitprakarn, who expressed a great deal of interest in skateboarding's ability to catch the imagination of a sport-mad nation with a large youth base, Thai Extreme Sport Association / Mr. Apichat Rutin and HatyAi Extreme Festival organizer Mr. Worachai Pong.
Exciting times ahead for the Thai skate scene.
World Skate Academy seminars will continue to take place around the globe at the behest of National Governing Bodies who request them via World Skate.