A full week of sunshine and skateboarding in the eternal city of Rome ended in a see-sawing Sunday night showdown. The Semi-Finals had in themselves been wild the night before because there were twice the number of skaters throwing caution to the wind, but on Sunday we got the distilled pure drop of who can really show up and bust.
From in excess of 200 entrants last Monday to the final six stood on the podiums on a streetcourse expertly built into the hillside of the Colle Oppio park overlooking the glory of Rome, World Street Skateboarding has fired the starting gun on the road to the 2024 Paris Olympic Games with so very much to play for. The excitement created by the sense of moment was palpable because in skateboarding everybody understands that quickening sensation you get when you can sense magic might happen. And it surely is magic because it spellbinds.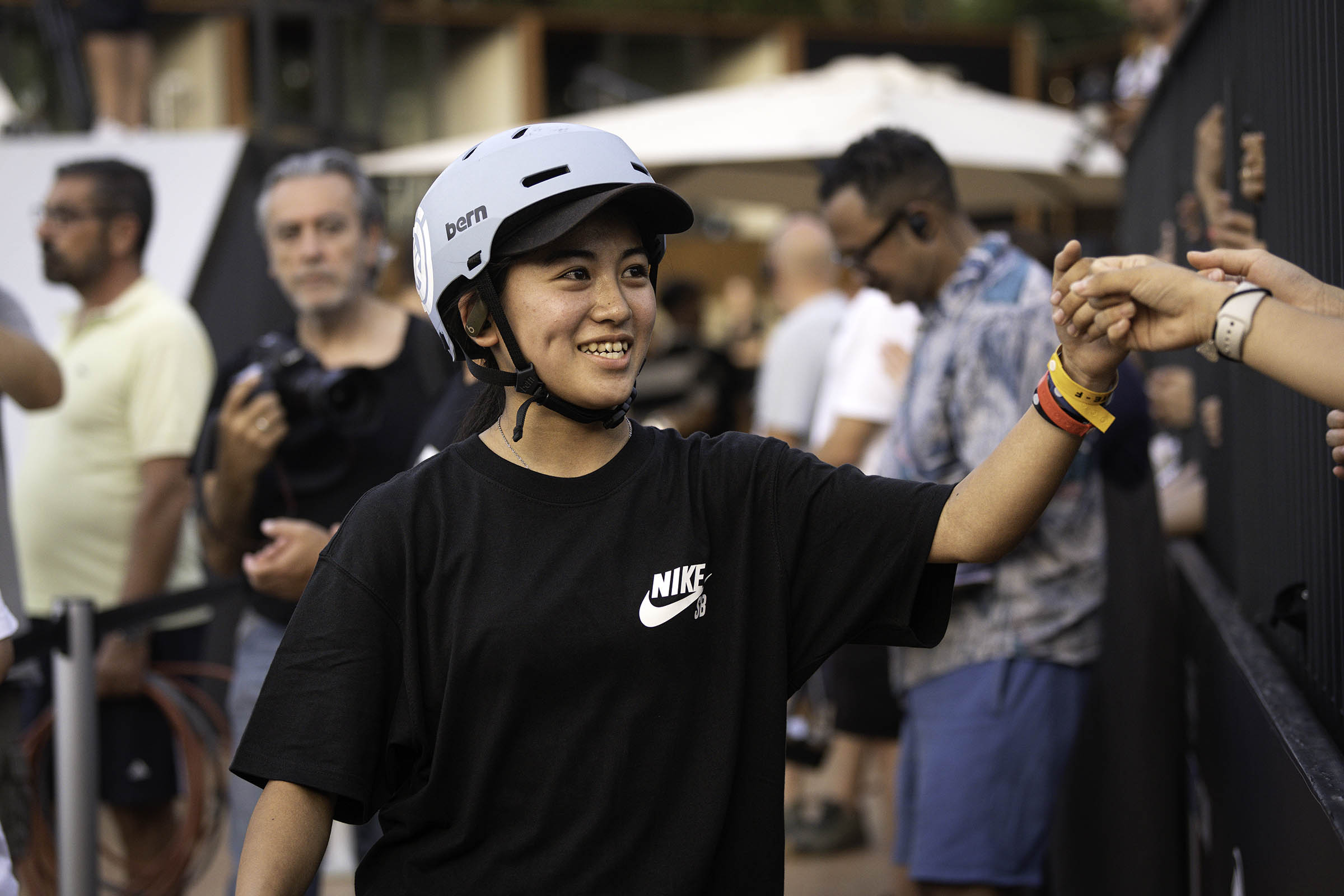 With 5 of the final 8 positions in the Women's contest being held by the unstoppable Japanese contingent it was likely if not inevitable that Japan would be represented on the podium, but in the end they delivered a clean sweep- all top three positions went to the new dominant nation in competitive female skateboarding this time around. The beautiful thing about the current world of competitive women's skateboarding is that while there is undeniably real desire to succeed there is a lot of love out there too. Brazil's Pamela Rosa who is quickly herself becoming a figurehead of this movement went over to get a photo with the three winners and hugged each individually. Everything that is right about skateboarding was encapsulated in that moment.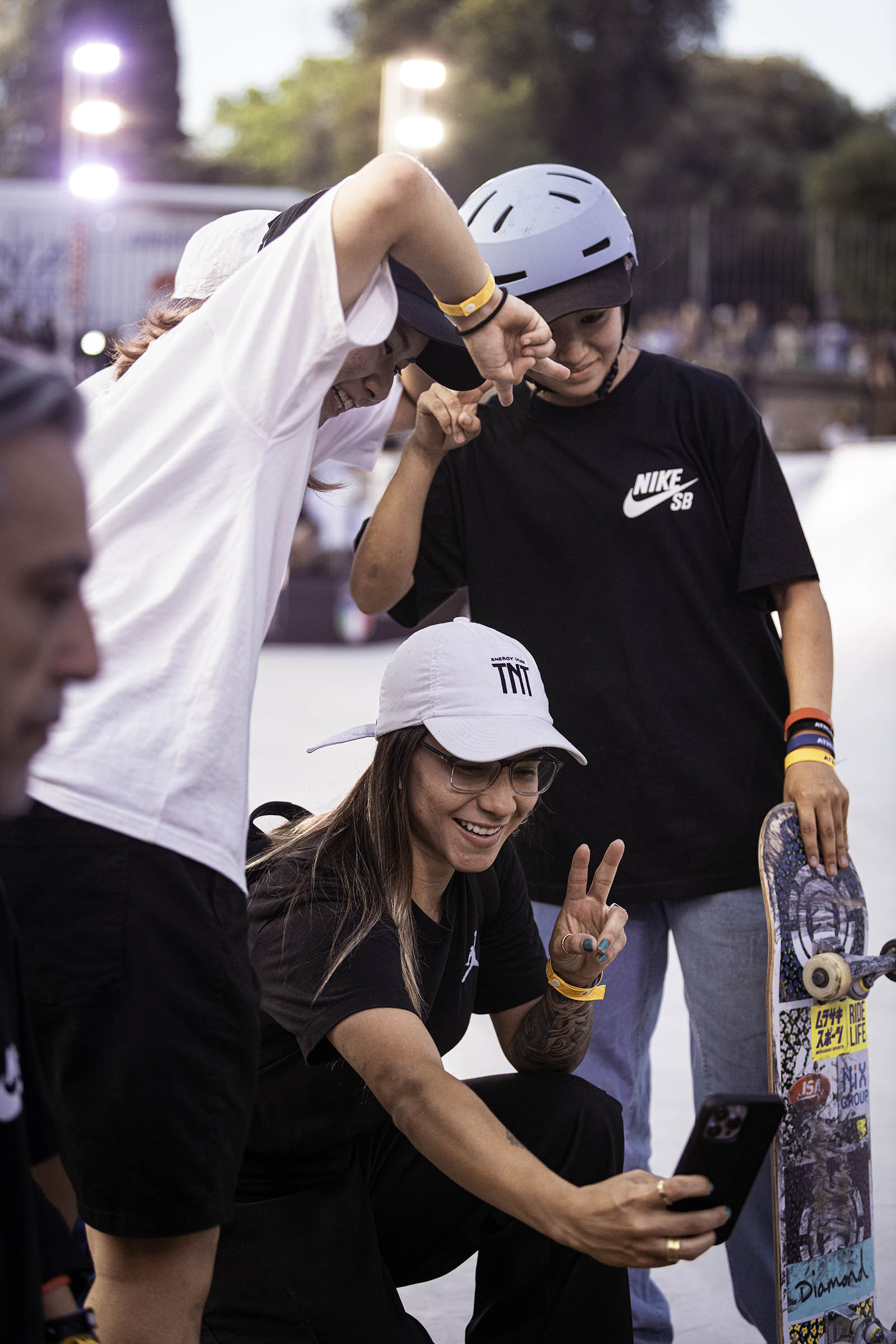 But let's talk about the skating.
Autralia's Chloe Covell seems certain to be the next big thing. Mentored by the mighty Tommy Fynn, she announced her arrival on the world skateboarding stage with an 85 run score and stuck 3 of 5 best tricks. One of those she tried but didn't land was a switch flip down the biggest gap on the course. Hectic.
Unranked Kanagawa teenager Coco Yoshizawa may have been denied a podium by her last two trick attempts, but she barely missed a beat during her runs all weekend and has a heavy backside lipslide on those long shallow rails which are hard to hold on to- and punishing if you don't. What 17-year old Rizu Akama has which sets her apart from her Japanese squadmates are a couple of beautiful tricks you don't often see at contests: Barley grinds and the treacherous but ever-so-pleasing frontside bigspin, which is harder to do in the era of round tails than it was in that of square ones.
Both Brazilian finalists were phenomenal in their own ways- the aforementioned Pamela Rosa didn't have the runs she might have hoped for but she back smith'ed the hubba ledge as her first solo trick attempt on Sunday and she might just be the best all-around female skater in the world today.
Rayssa Leal similarly got denied in the now-vital run format by a pesky final trick, but she made a backside tail slide on the hub and seriously committed to trying a frontside bluntslide on it too, which is a Brian Anderson/ Heath Kirchart- level of guts. She may have not made the podium but she has the crowd in the palm of her hand. Skateboarding loves Rayssa Leal, simple as that.
The top three women skateboarders in Rome as June turned into July, though, proved to be the currently 15th- ranked Yumeka Oda from Nagoya who had the only successful flip trick of the Women's best trick (kickflip frontside boardslide) which in itself seems to indicate where progress is likely to be seen here between now and Paris.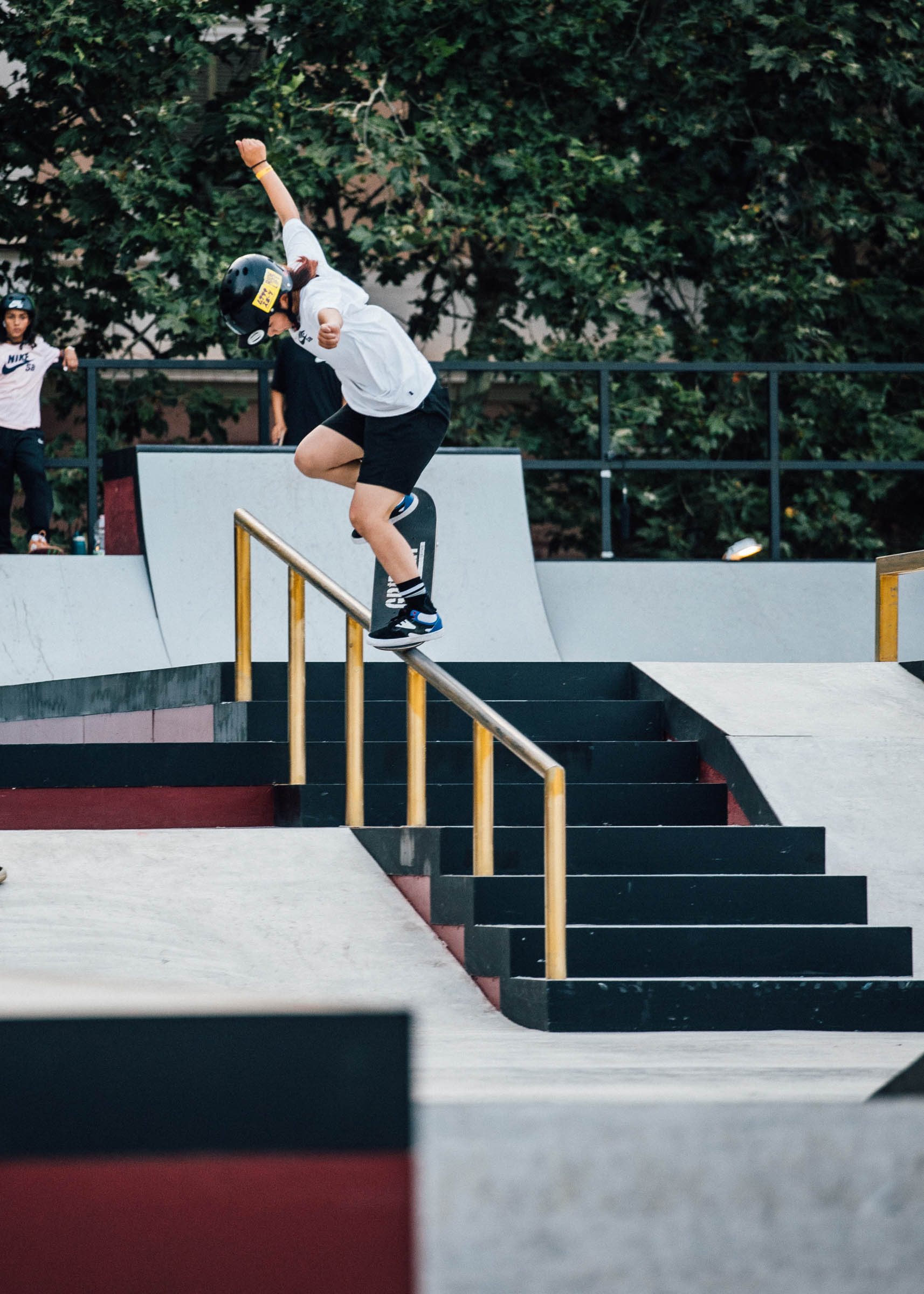 Second place Momiji Nishiya might well have been the skater most likely to podium but left it late to bag some Best Trick points for herself in tries 3 and 4 (nobody landed their final attempts in the Women's division). Funa Nakayama has now become the standard bearer of Japan's staggering ascent in this newest and most vibrant of skateboarding's current iterations. In a Best Trick contest where less than half of the attempts were makes, Funa scored the highest overall single trick attempt with a 91 and moved her reputation beyond Tokyo medals and into the realms of total dominator.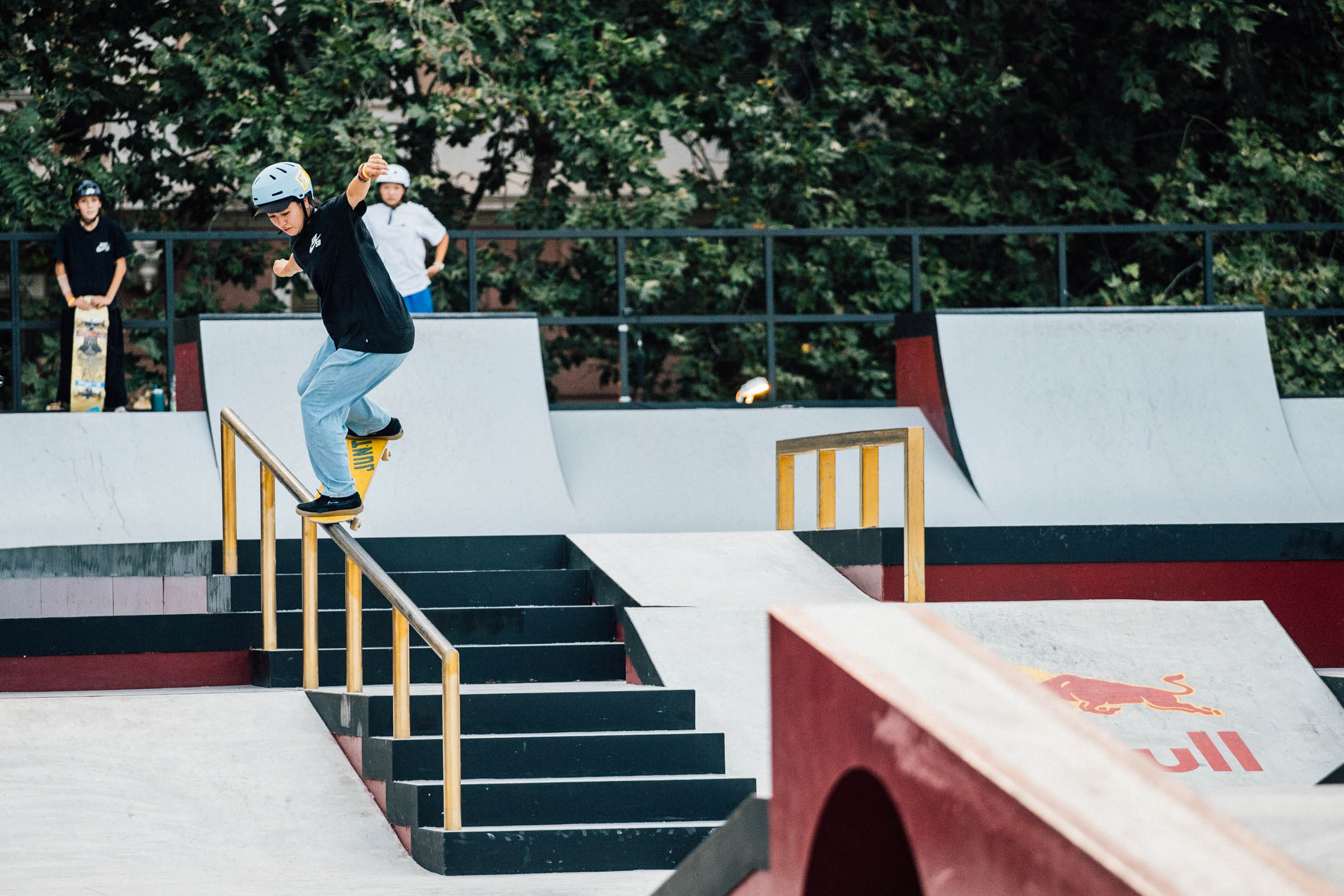 Next the lights would come up and the Men's moment of truth would be known.
With just a single American, no Brazilians and two Argentinian and two French finalists signalling the shifting tides of the male competition circuit and the new scoring format carrying a single run score through into the total meant the Best Trick was an absolute dogfight and the crowd were at fever pitch throughout. Only France's Aurelien Giraud and America's Nyjah Huston were able to bank 90-point score from the run section- both the Frenchman's remarkably passed that benchmark, but Huston's second run was a highest-overall 93.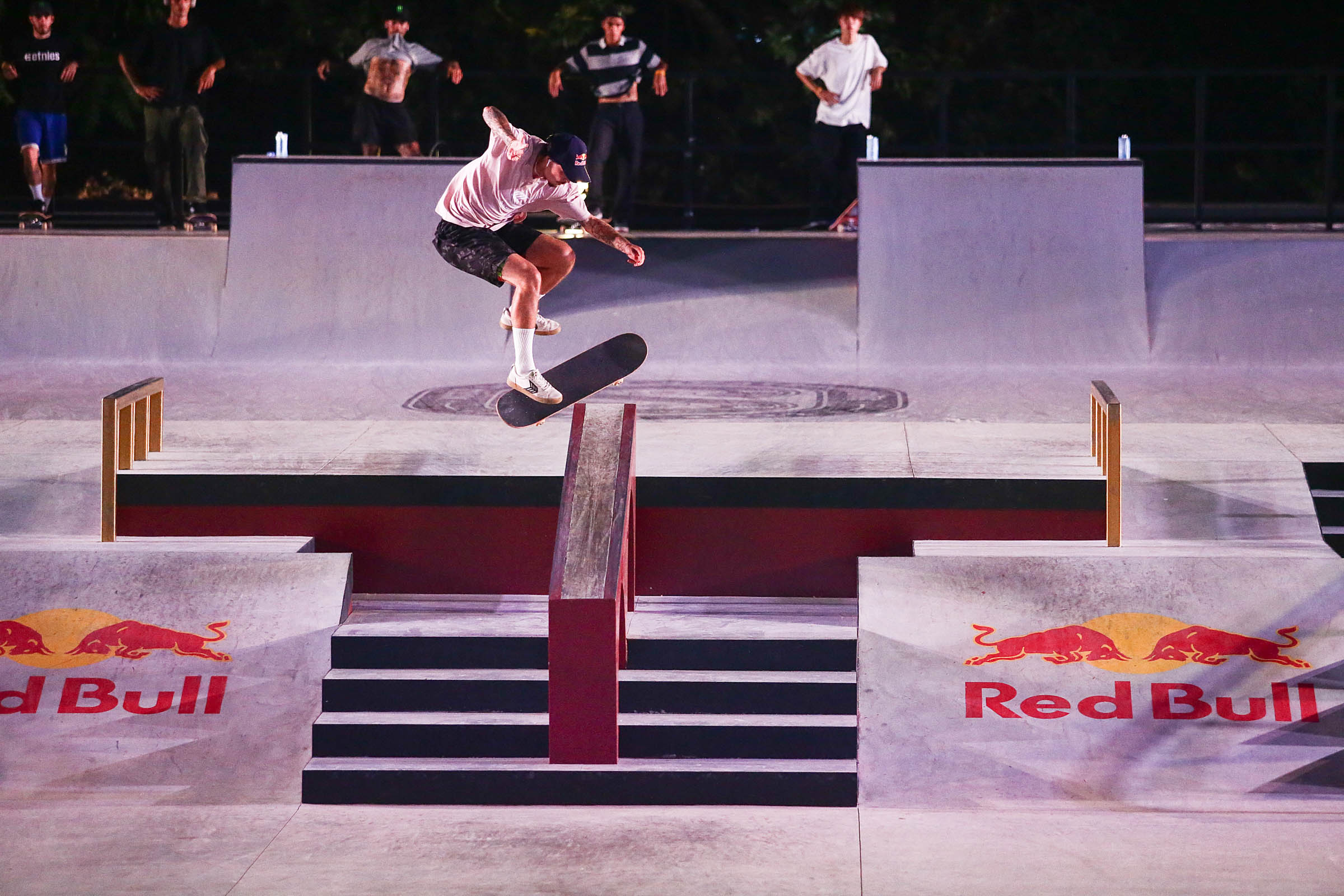 This left Japanese magician Yuto Horigome, Argentinians Matias Dell Olio and Mauro Iglesias, France's Vincent Milou, Canadian Ryan Decenzo, and Portugal's first-placed qualifier Gustavo Ribeiro with a mountain to climb as the weekend reached a pulsing crescendo in Rome.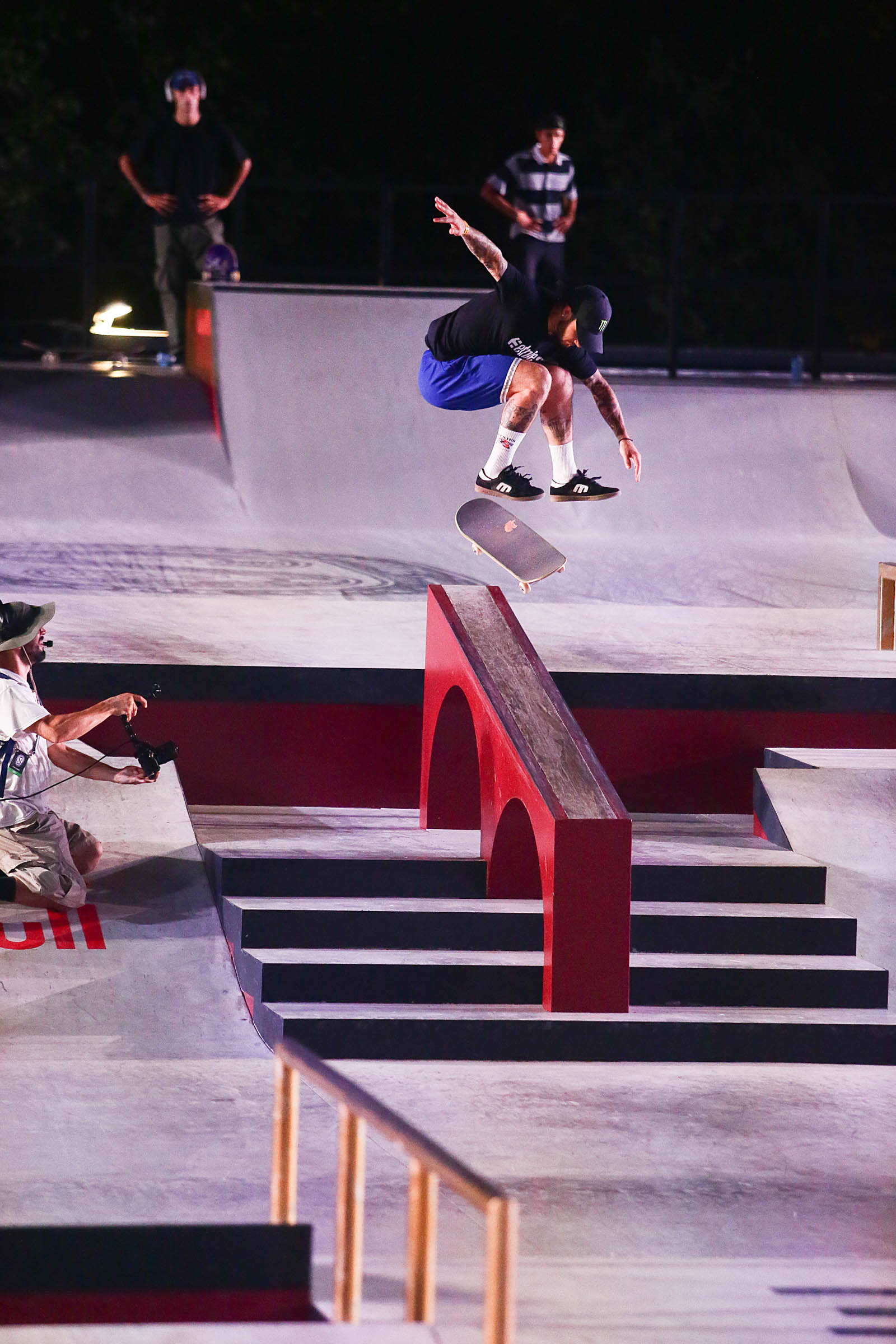 After a nervy first round of Best Trick attempts saw only three makes, Nyjah Huston's remarkable talismanic ability to galvanise all his years of skateboarding muscle memory and ability to rise to the moment returned as he logged not one but three best tricks in excess of 90 points to assure his return to the top of the podium. Aurelien Giraud was the fastest skater in Rome bar none and is peaking in both ability and confidence. Barring injury, he seems to have a sense of intertwined destiny with Paris in 2024. Third place went to the slightly unlucky Gustavo Ribeiro who had been faultless all weekend but carried a ten point deficit through from the run phase on Sunday. That being said, he looks frighteningly sharp, determined and his attempted barn-burner of a come-from-behind best trick will be giving all his competitors nightmares. Crooked grind nollie flip to board slide on the same railing would signal a new era in tech skating, and you may rest assured he will be working on the mechanics of it before we next all meet up again in Rio De Janeiro.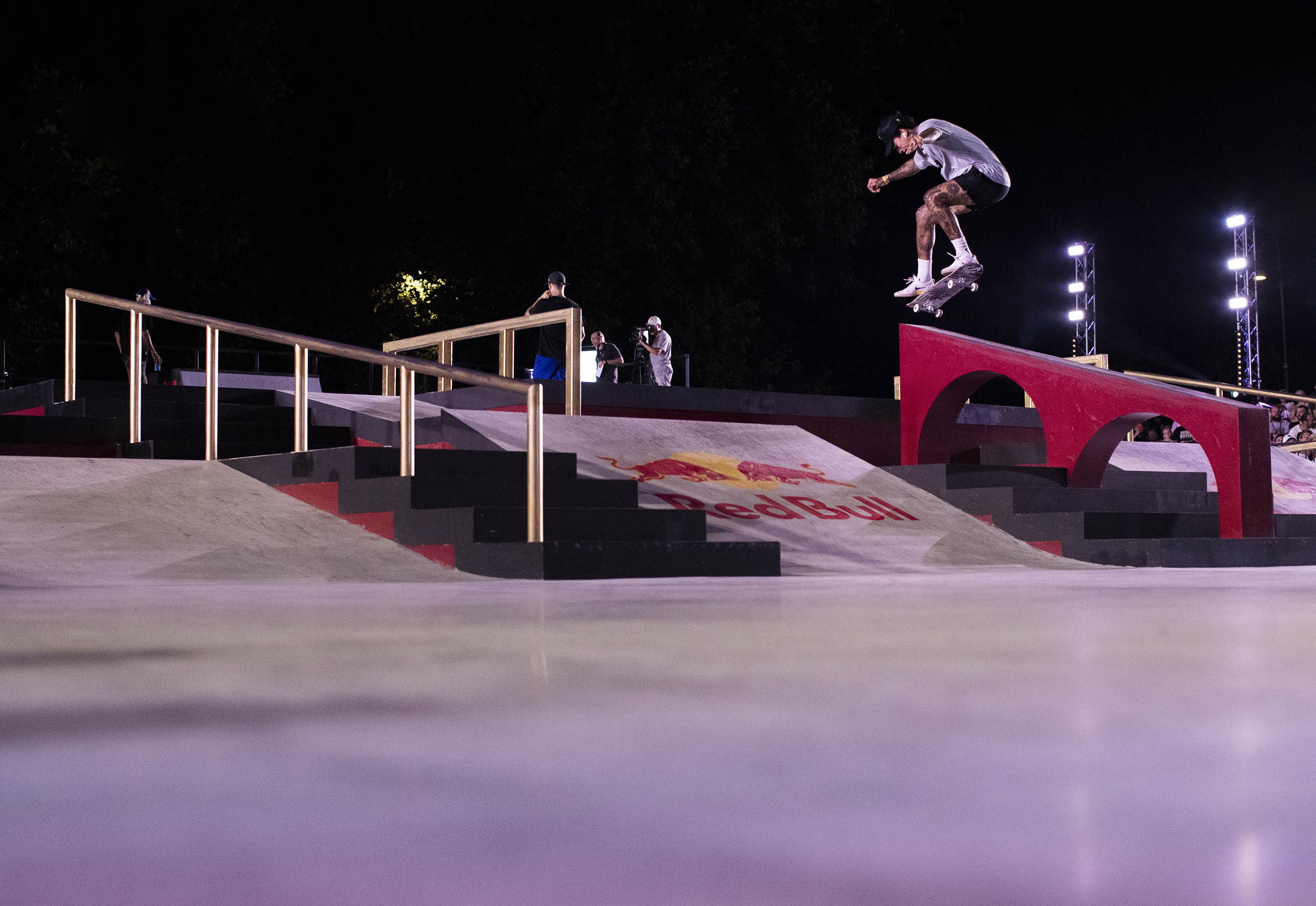 This was by any telling one of the most exciting skate contests to date anywhere in the world- and one enjoyed to the core by a raucous Roman crowd who roared their approval throughout as the whole shebang went right down to the wire. At such times, it is hard to imagine where you would rather be.
An edge-of-control end to an important week of skateboarding in one of the greatest cities on earth, it would be remiss to sign off on the entire awesome experience without thanking not only the great Dj'ing work of Redbeard for 10 hours at a time, but also all of the tireless background workers, cleaners, caterers and World Skate staff who put on this superb free event which broadcasts skateboarding's cutting edge throughout the globe.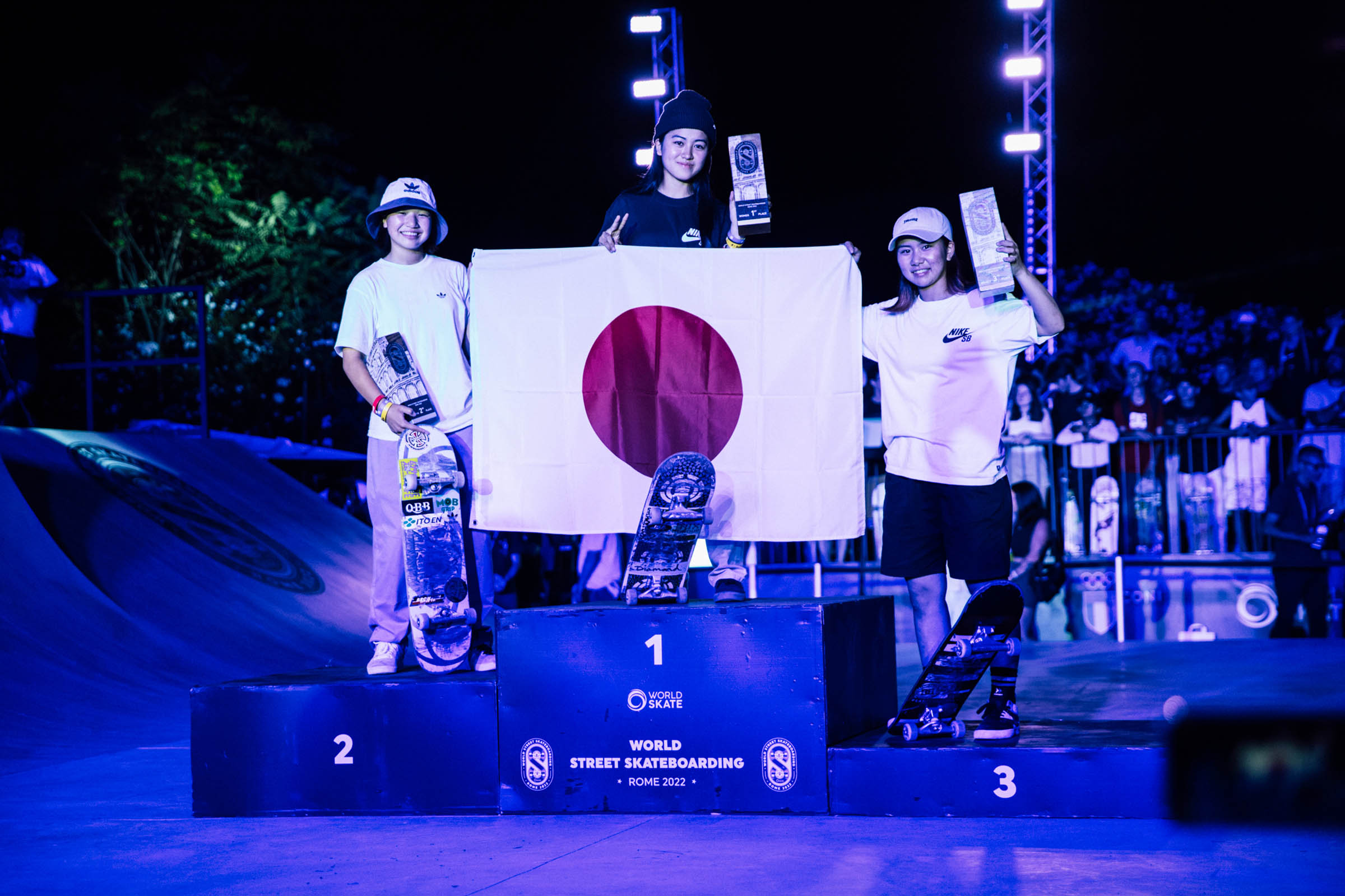 World Street Skateboarding Rome 2022: Women's Podium.
1) Funa Nakayama
2) Momiji Nishiya
3) Yumeka Oda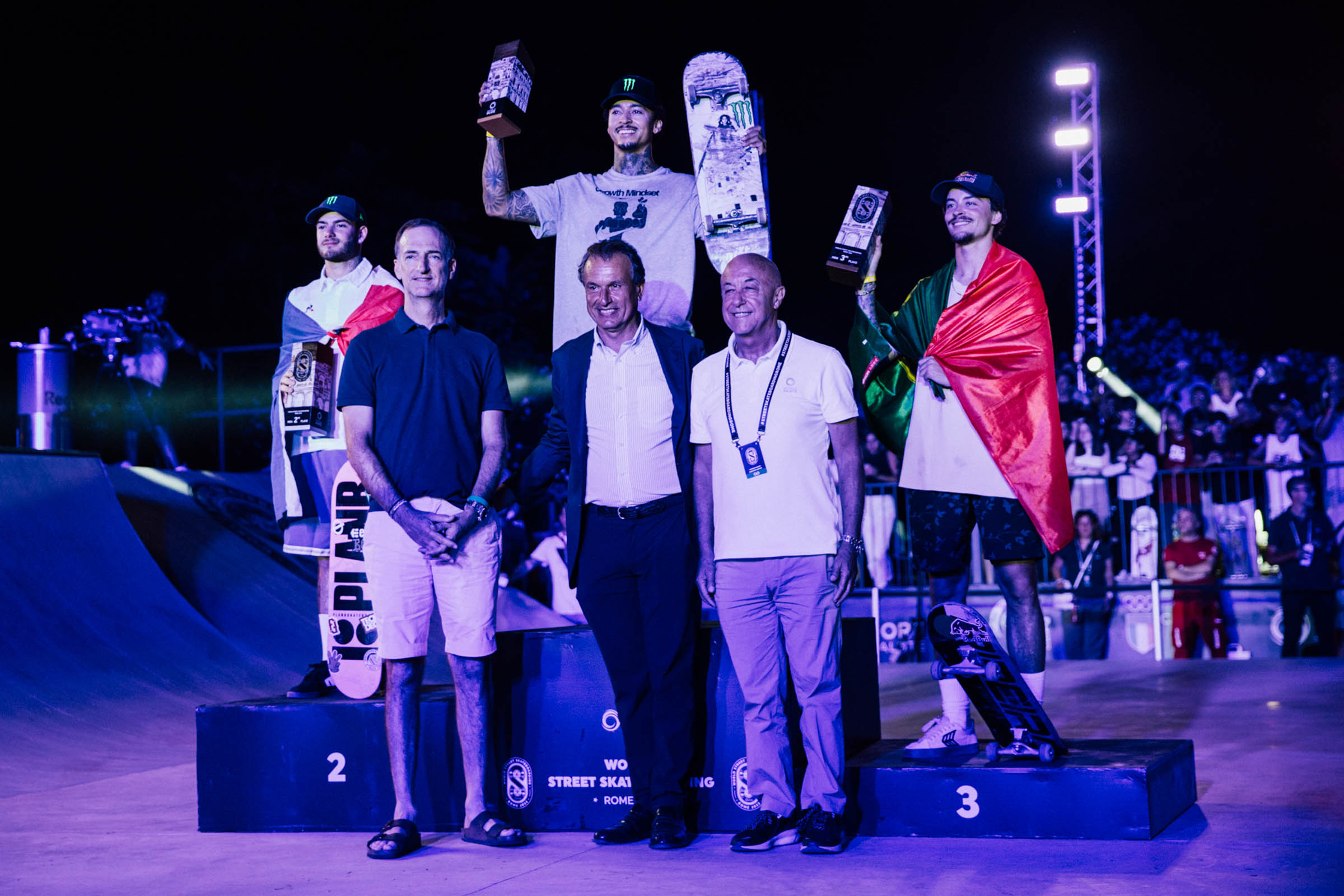 World Street Skateboarding Rome 2022: Men's Podium.
1) Nyjah Huston
2) Aurelien Giraud
3) Gustavo Ribeiro