I first caught wind of the "Grand Skate Tour" back in early September while chatting with Kirill Korobkov, an old Russian friend who had contacted me to inquire about the existence and whereabouts of skaters from Tajikistan and Turkmenistan and how he might be able to contact them for a big event.
Though never having been to either of these two countries myself, I was in touch with them in early 2020 when I had been recruiting skateboarders/athletes to participate in the Asian Continental Championships that were held in Singapore. I had been in touch with many developing skateboarding communities around Asia; during these exchanges, many skateboarders shared first hand their difficulties in getting support from their local governments for skateparks and getting skateboarding recognized as an official sport.
Kirill explained that it would be a gathering of CIS (The common wealth of independant states) countries focusing on bringing these communities together for the first time to have a skateboarding forum for post-soviet countries. The goal was to unite, discuss and exchange knowledge with fellow skateboarders from these countries in order to build a stronger community.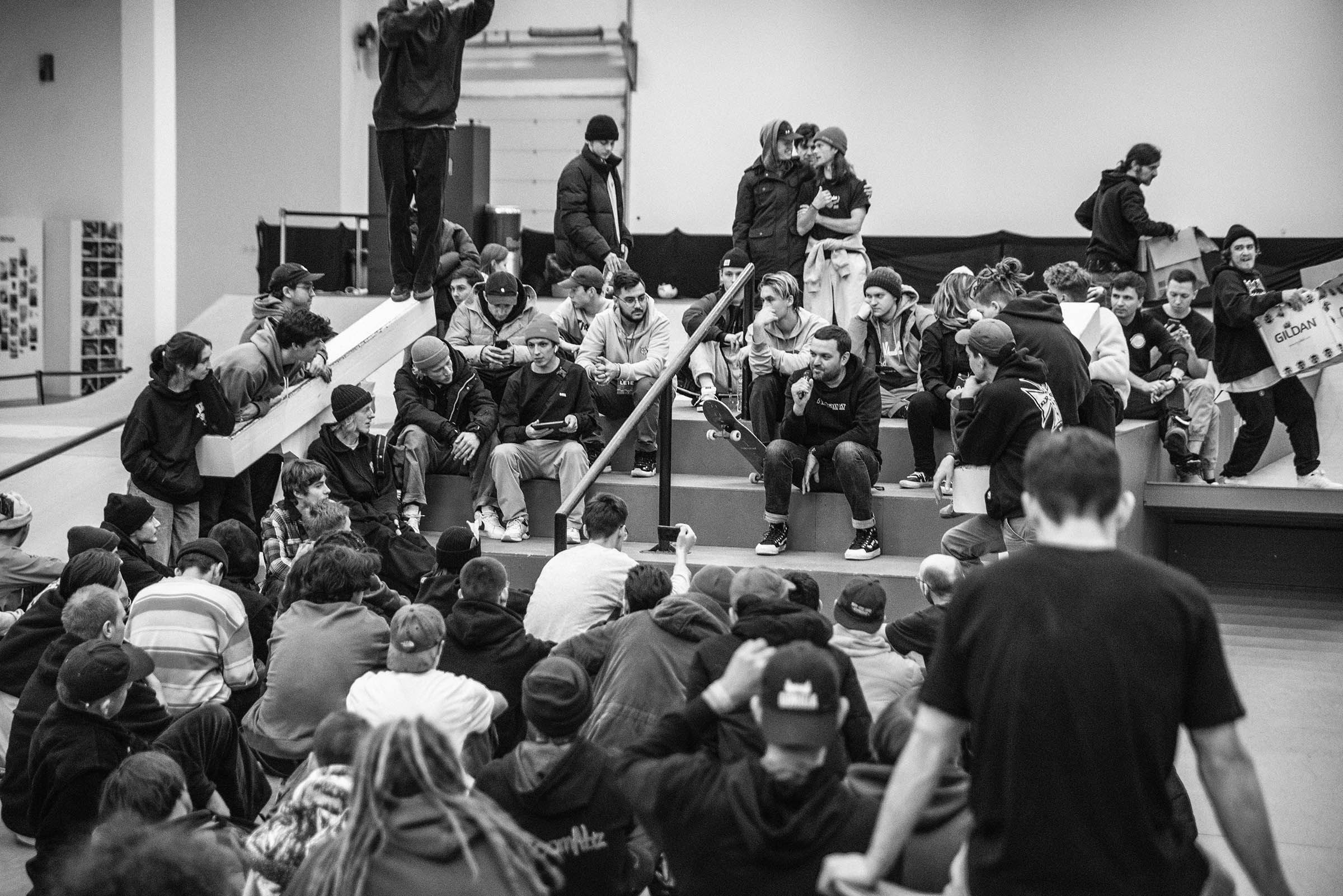 I immediately said to him "this has never happened for skateboarding before, what can I do to help out?" I knew that this was going to be an important historical event for so many reasons; people coming together for the first time from culturally distinct, and distant communities seemed like an amazing opportunity.
Kirill proposed that I create a few presentations to do at the event. I decided to present about the first skateboarding exchanges between the US and the Soviet Union back in the 80's, some of my trips to Russia, the Baltics, Caucasus, Central Asia and I also included a few coaching workshops and shared my experiences of teaching skateboarding in Palestine and Myanmar.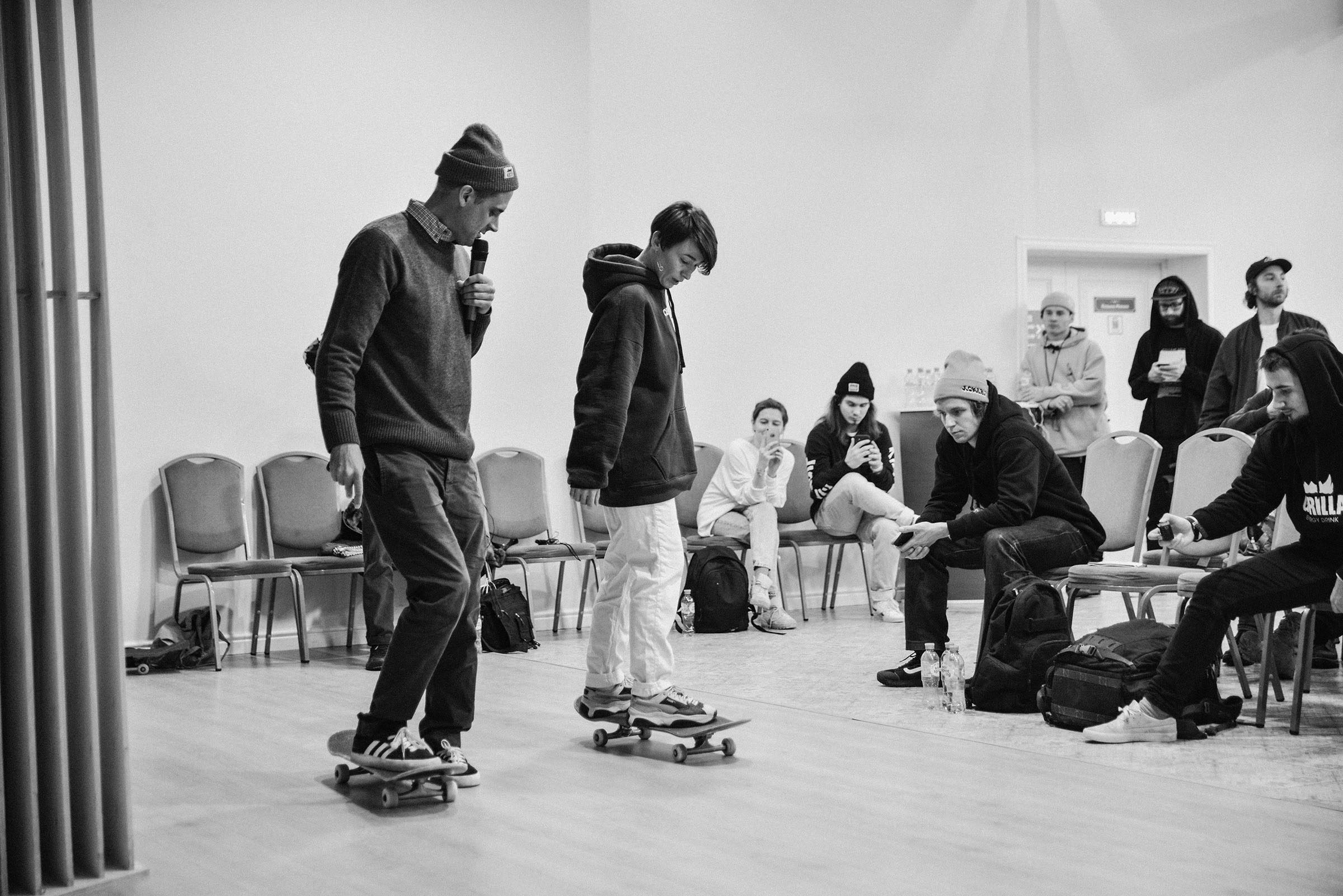 The event would be a week-long gathering of 250 skateboarders from 33 cities from around Russia and 11 different countries from the former Soviet Union. Our itinerary included multiple lectures, judges, seminars, forums, video premieres, live debates on national TV, and a skate contest. Unfortunately, a few days later I heard that they had cancelled the event..
I was disappointed, but I was aware that these things happen in the current climate. On November 25th I got a new message from Igor that the event was back on track. After a few quick calls we were back in business and I checked in with Nestor Judkins who had also been invited to do a few presentations on his newly formed Non-profit Salad Days of Skateboarding. After a whirlwind 2 weeks of chasing down visas (only the embassy in NYC would process them), getting proper winter clothes, some n-95 masks, some PCR tests, booster shots and flight tickets, we were suddenly at SFO and on our way to Nizhny Novgorod, the third biggest city in Russia. The city recently turned 800 years old and this event was to be part of this year long celebration.
Upon our arrival in NN we were greeted by Kirill and taken straight to a late night dinner meeting with light snacks and Vodka to discuss the week's itinerary. It was there where we met Igor, Leo,Ilya and Irina, the main driving forces and inspiration behind the weeklong event.
The first 3 days were filled with lectures, forums, seminars and live TV debates, all leading up towards the end of the week blowouts, which was to be a best trick contest on a hubba made out of ice, and a mens and womens skateboarding competition dubbed "The most prestigious event of the season."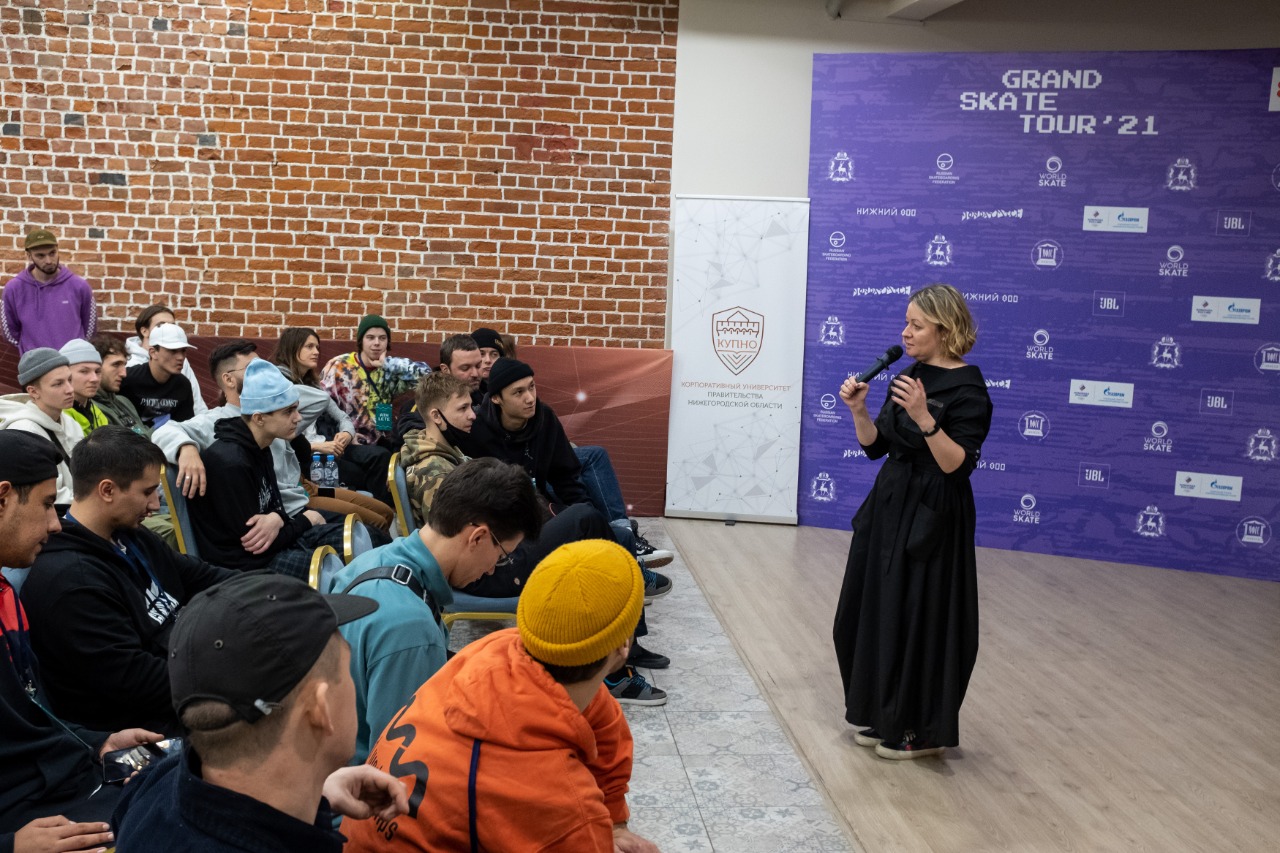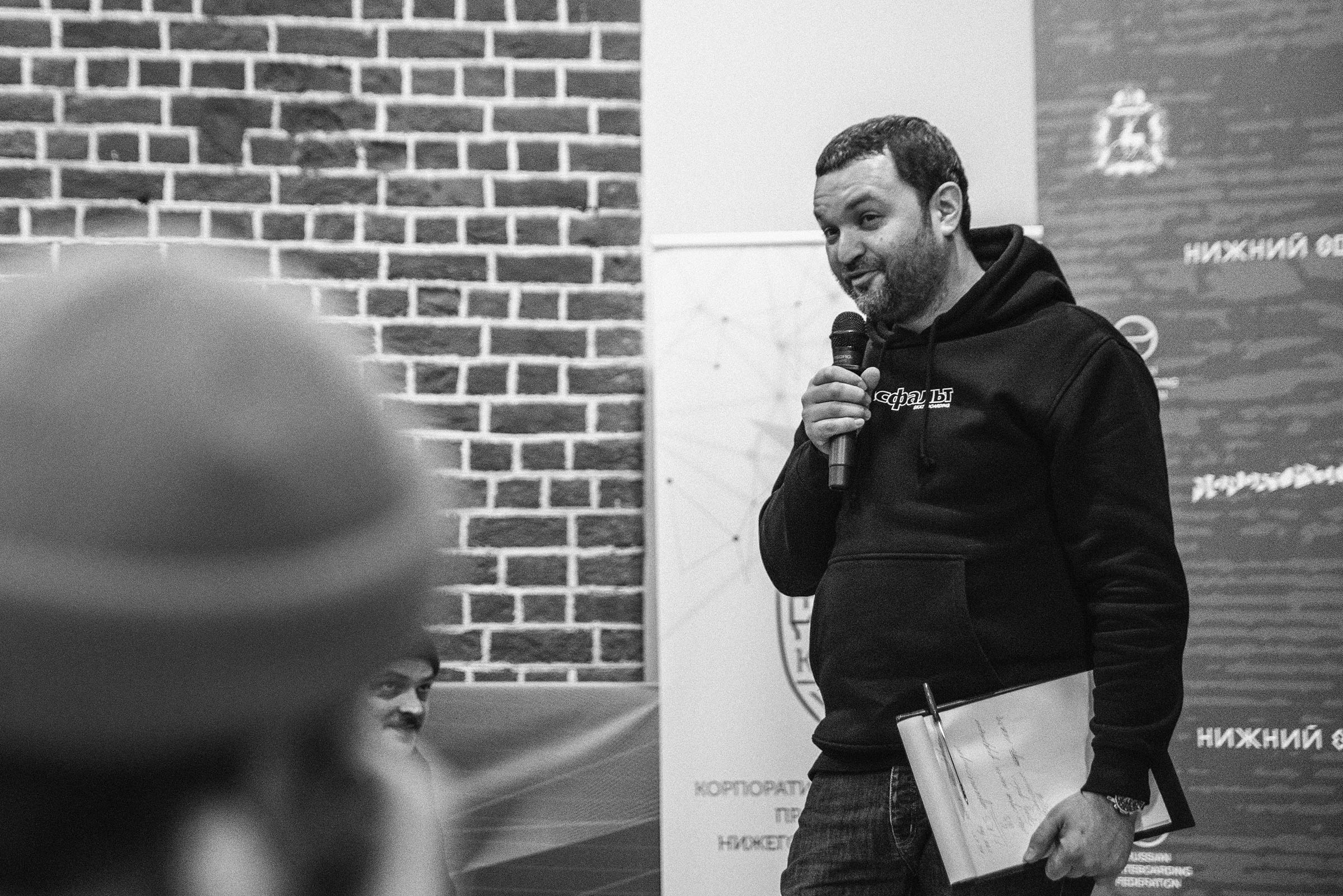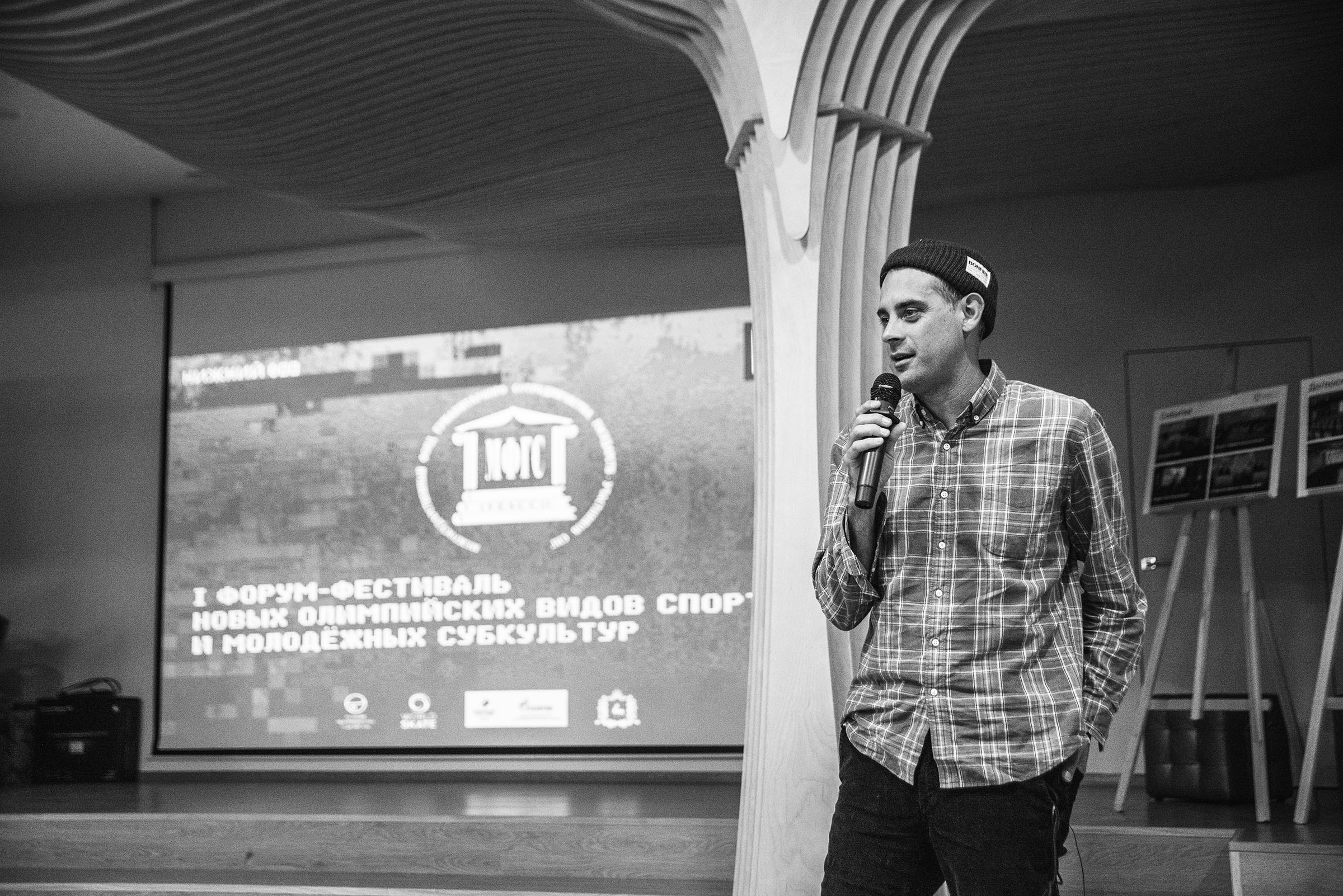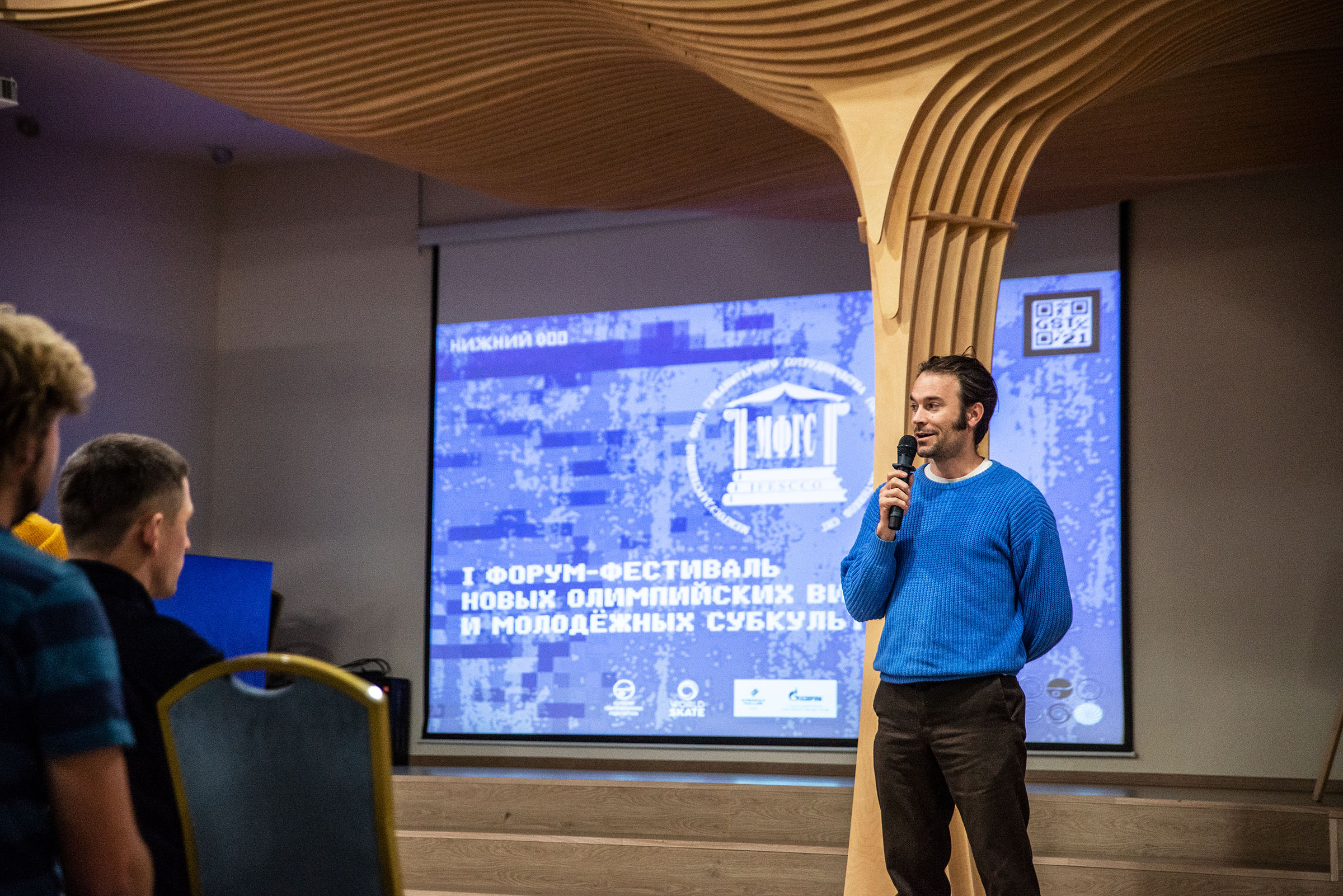 In the following days, other foreigners from Europe trickled in. The next to arrive was Dani Lebron who was to host a 3 day judges seminar for World Skate and stand in as head judge for the main competition, followed by Professional skateboarder Madars Apse, who along Gaston Francisco chose to have the event as one of their RedBull series "Skate Tales". They arrived with a full film crew and John Dahlquist from Bryggeriets skateboarding school in Sweden was also in attendance to do a few lectures on coaching, skateboarding and education. Martin Karas from World Skate also joined in for the event remotely, to present an informative brief introduction on the fundamentals of skateboard judging.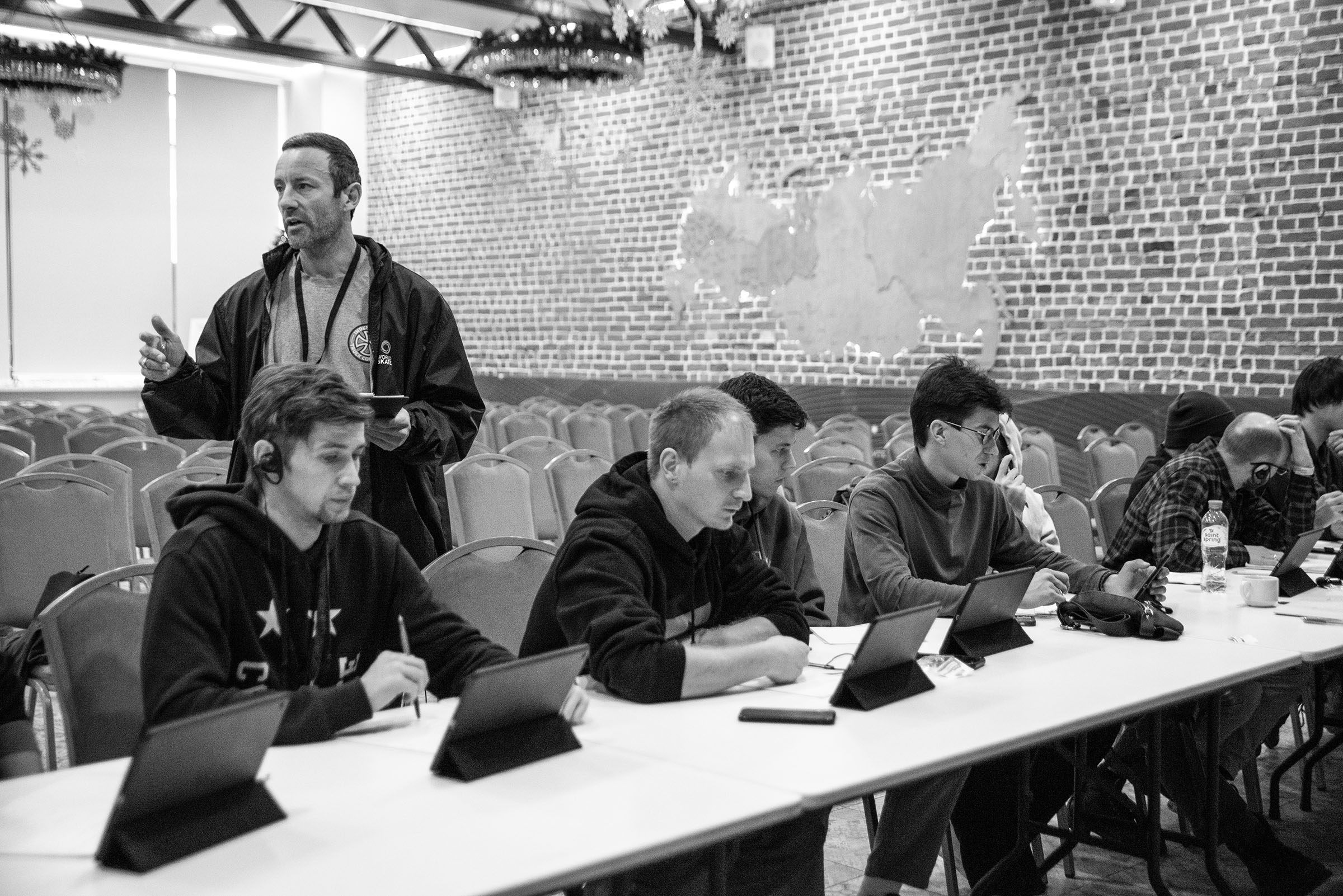 It was during the first day when it really dawned on me the impact that this event might have on some of the attendees. Over the course of the first 4 hours each skater was given the chance to take the stage and introduce themselves and make a presentation about where they are from and their respective skate scenes. At that moment, I realized how special and important this event and our time together really was..
The countries in attendance who were to be the main focus were Estonia, Latvia, Armenia, Azerbaijan, Ukraine, Belarus, Kazakhstan, Uzbekistan, Kyrgyzstan, Tajikistan, and Russia.
The next few days blended between the indoor University hall lectures, skate practice, and heated live TV debates at the skatepark. Nestor and I were invited to attend one of these debates and the topics were skateboarding as a sport vs. subculture, has skateboarding changed since its Olympic debut, does the legitimization of skateboarding lead to the loss of creativity and distance it from where it began as a subculture, and can competition skaters have a career in both the contest circuit and skating on the street?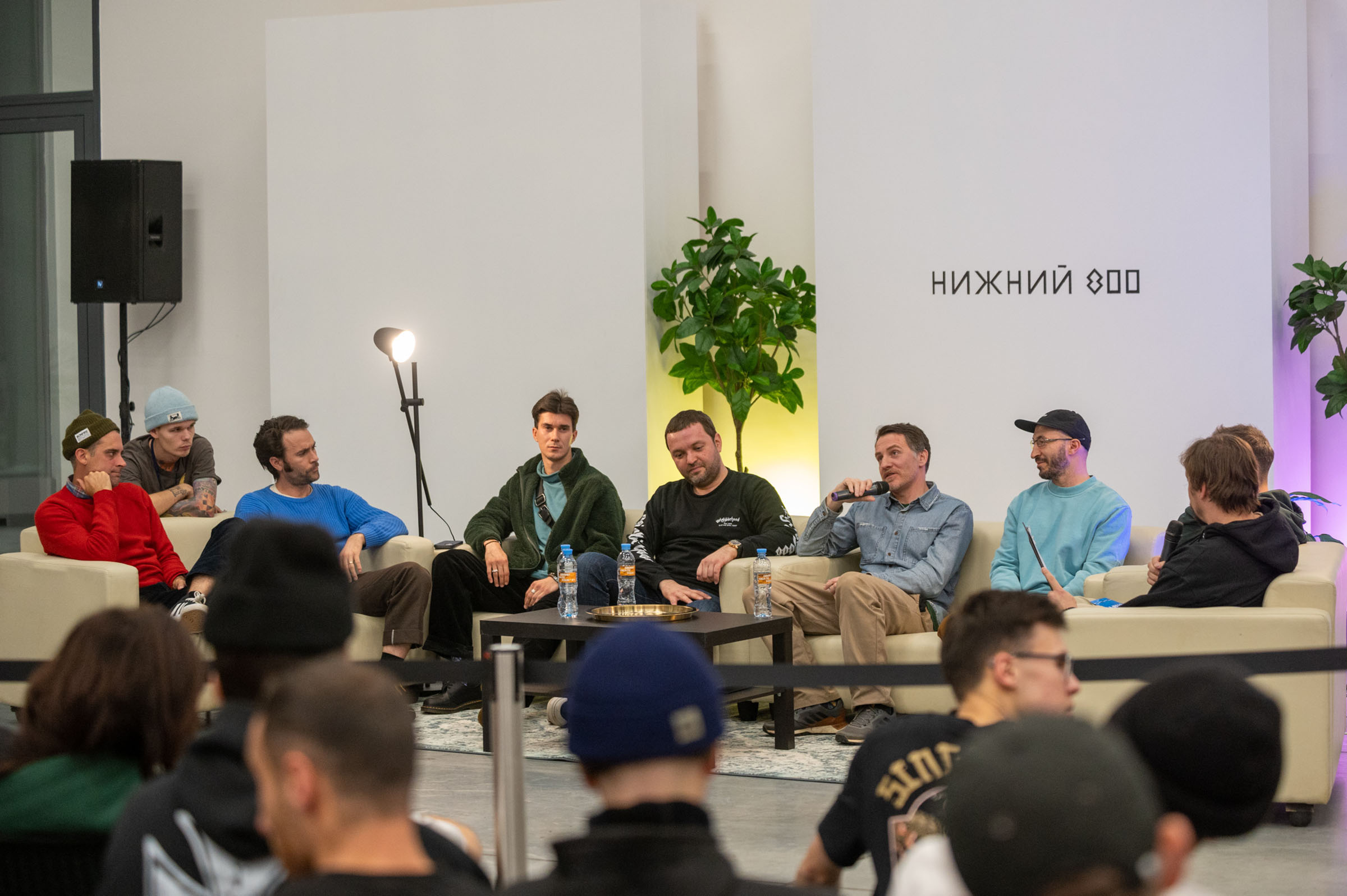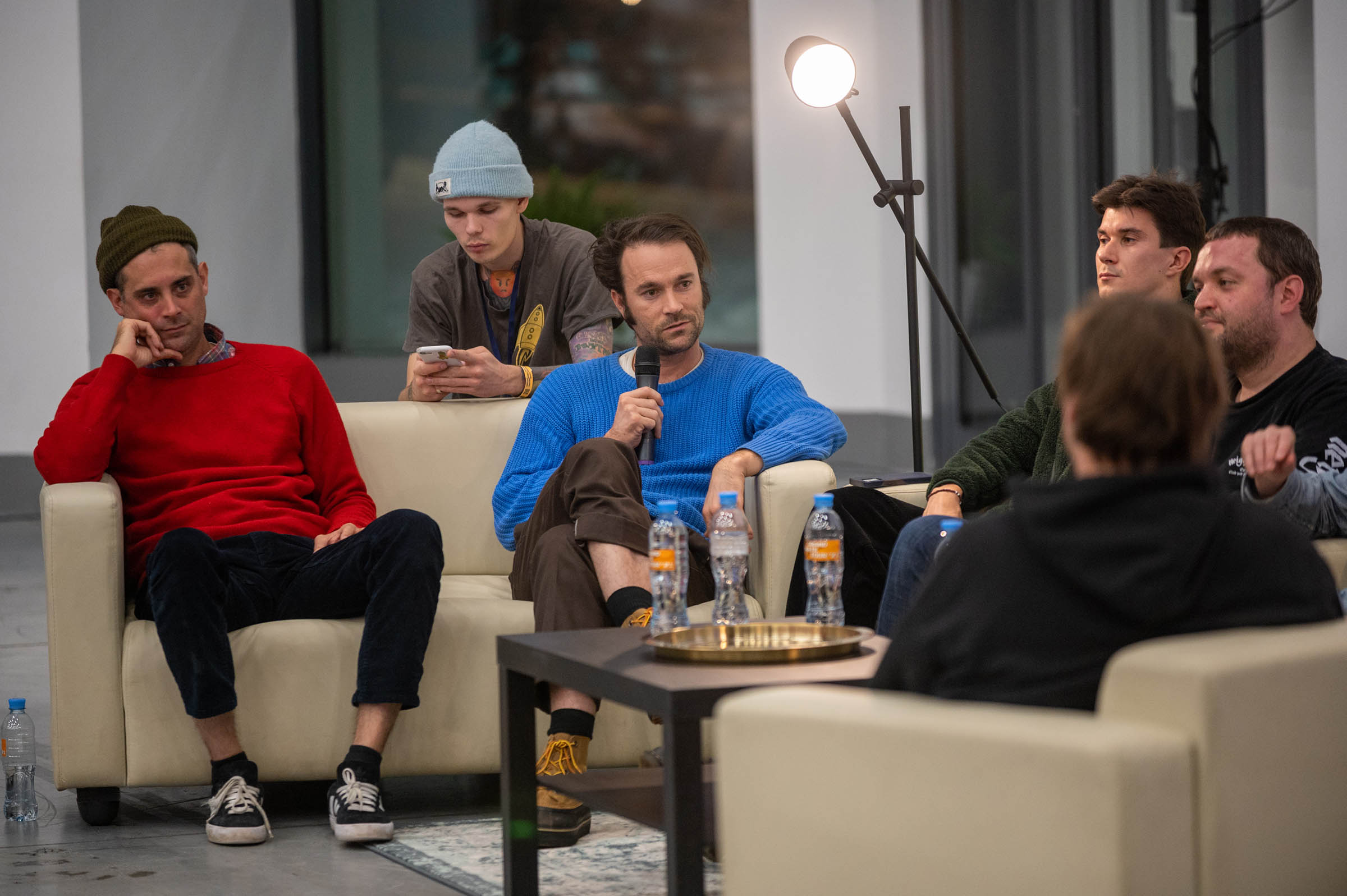 These were all interesting topics and I tried to keep up as best I could, but my Russian language skills were not good enough to create any healthy rebuttals but I was glad to have a seat at the table. The Russians who participated had prepared long winded dialogues which were well received and even involved a few standing ovations.
That evening there was a "snow skate jam" followed by a video premiere which I missed due to Jet Lag and old age. I ended up having a quiet night in and attended Daniel Lebrons informative seminar on judging the following morning.. Having all 250 attendees staying at the same hotel definitely made for some great meetings, there were 3 buffet meals each day in the restaurant and great late night conversations thanks in part to the 24hr bar service. I often found myself chatting about skateboarding until the wee hours of the morning with a crew from Armenia, Kazakhstan and Uzbekistan. It was open practice all week and you could feel the excitement every evening when buses shuttled back from the skatepark. In more than one conversation I had heard from people that it was their first time seeing or skating in a skatepark.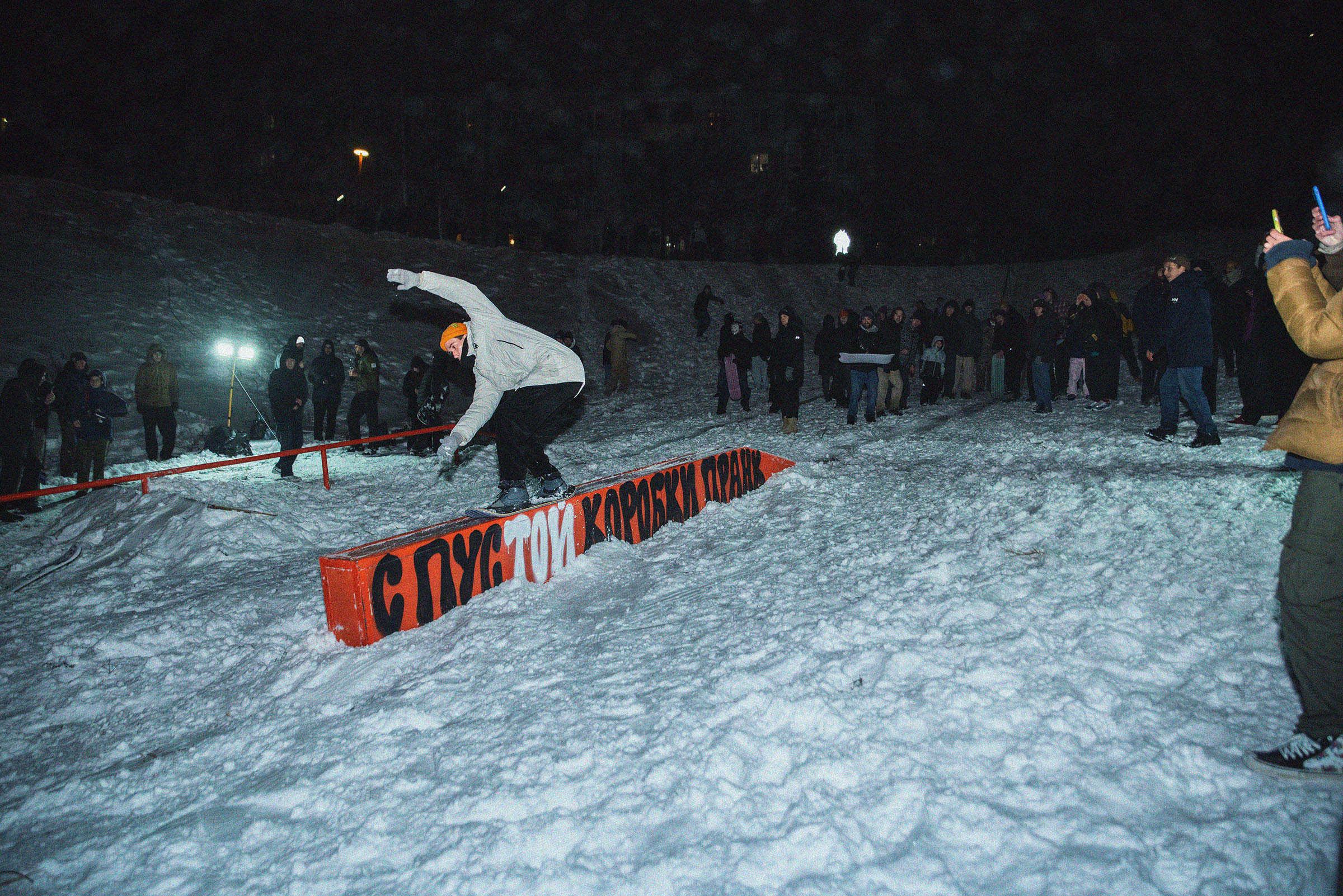 On the 4th day it was 100% skateboarding with the qualifiers and Best Trick on the Ice Hubba. So many rad tricks went down with the most notable being, Egor Golubev with a front blunt, Misha with a switch Krooks and Madars with a bluntslide and kickflip 50-50. That night there was another video premiere which I did attend and thoroughly enjoyed it. It was my first and only night out on the town and it gave me a little different perspective of the city having only previously been shuttling back and forth from the hotel to the venues. At the premiere there was an open mic session with Pasha Kuznetsov and the video really showed how close and supportive the Russian skate scene is with each other's communities.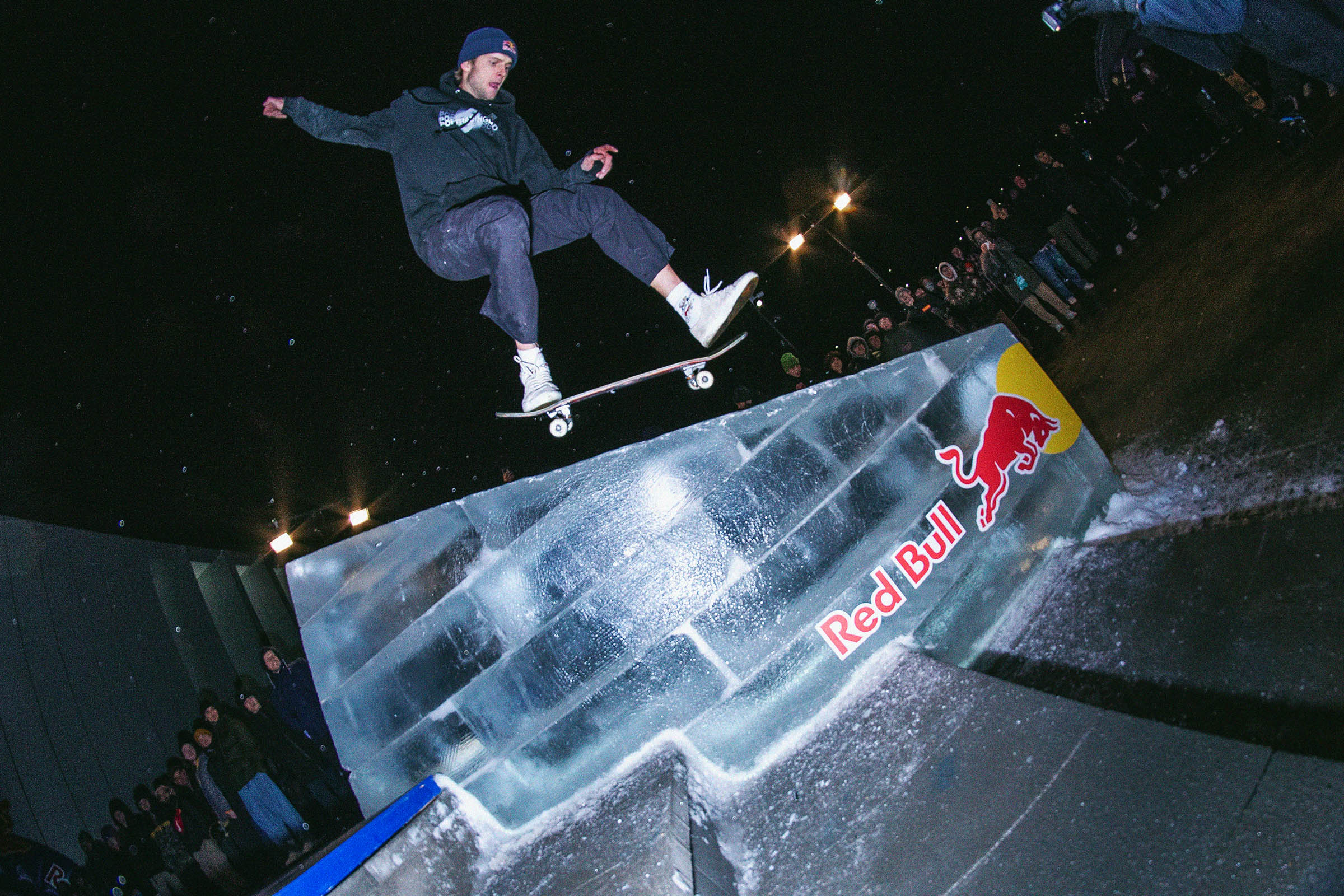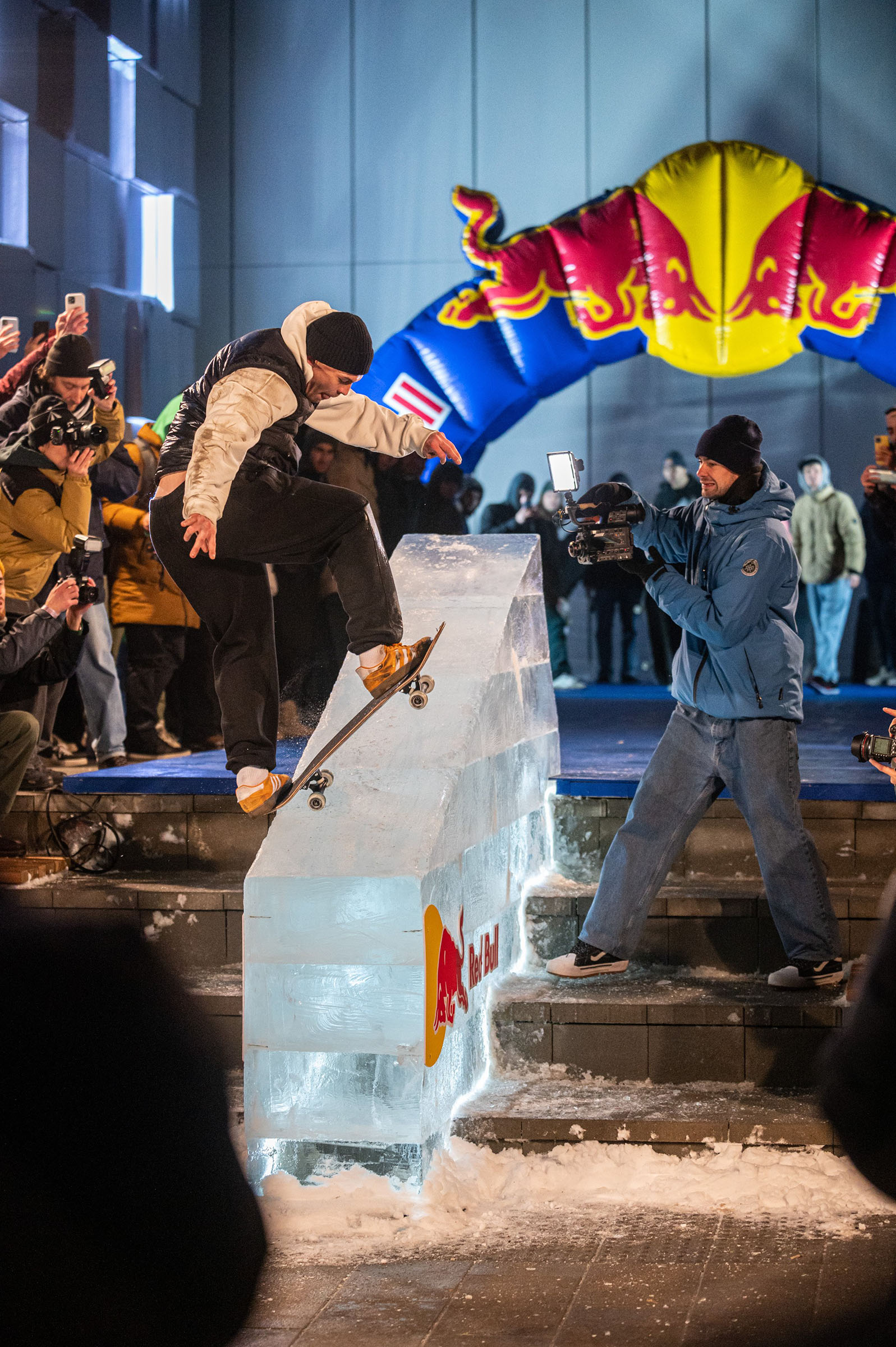 On my final day there was the big event. That morning I'd spent time shopping for souvenirs with Nestor, Frics and Gleb from Belarus, who is the founder of the USSR Skateboarding Museum, who had an exhibition up at the event. I had brought with me on the flight out 8 different skateboards from the 50's and 60's era for an exchange with Todd Huber with The Skateboarding Hall of Fame museum in the USA. Gleb took us out for a traditional Russian lunch which included a bear serving vodka and a live band with traditional instruments. I was starting to get nervous with my flight leaving in a few hours and dashed back to the hotel to grab my bags to bring to the competition so I could go straight to the airport after the finals.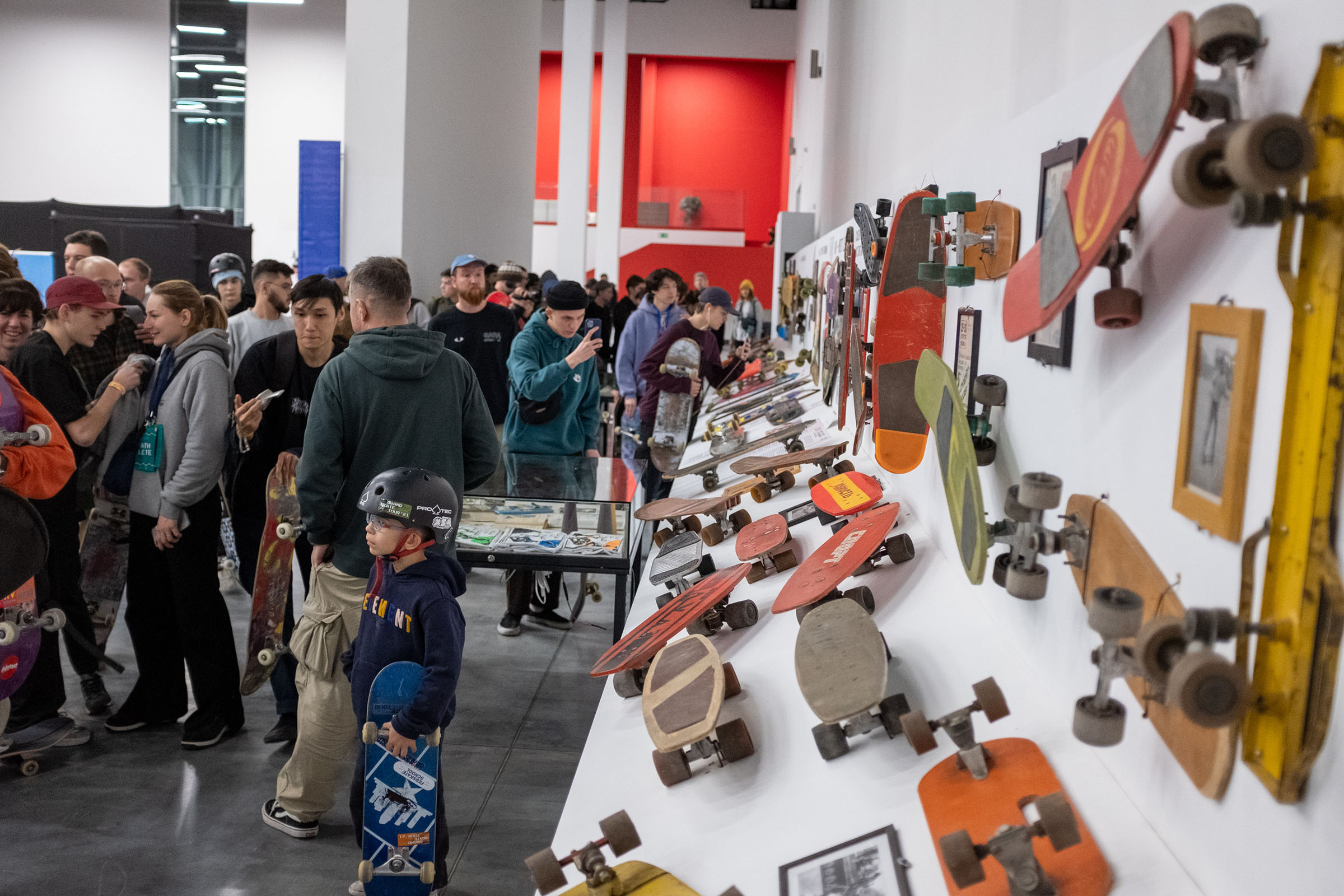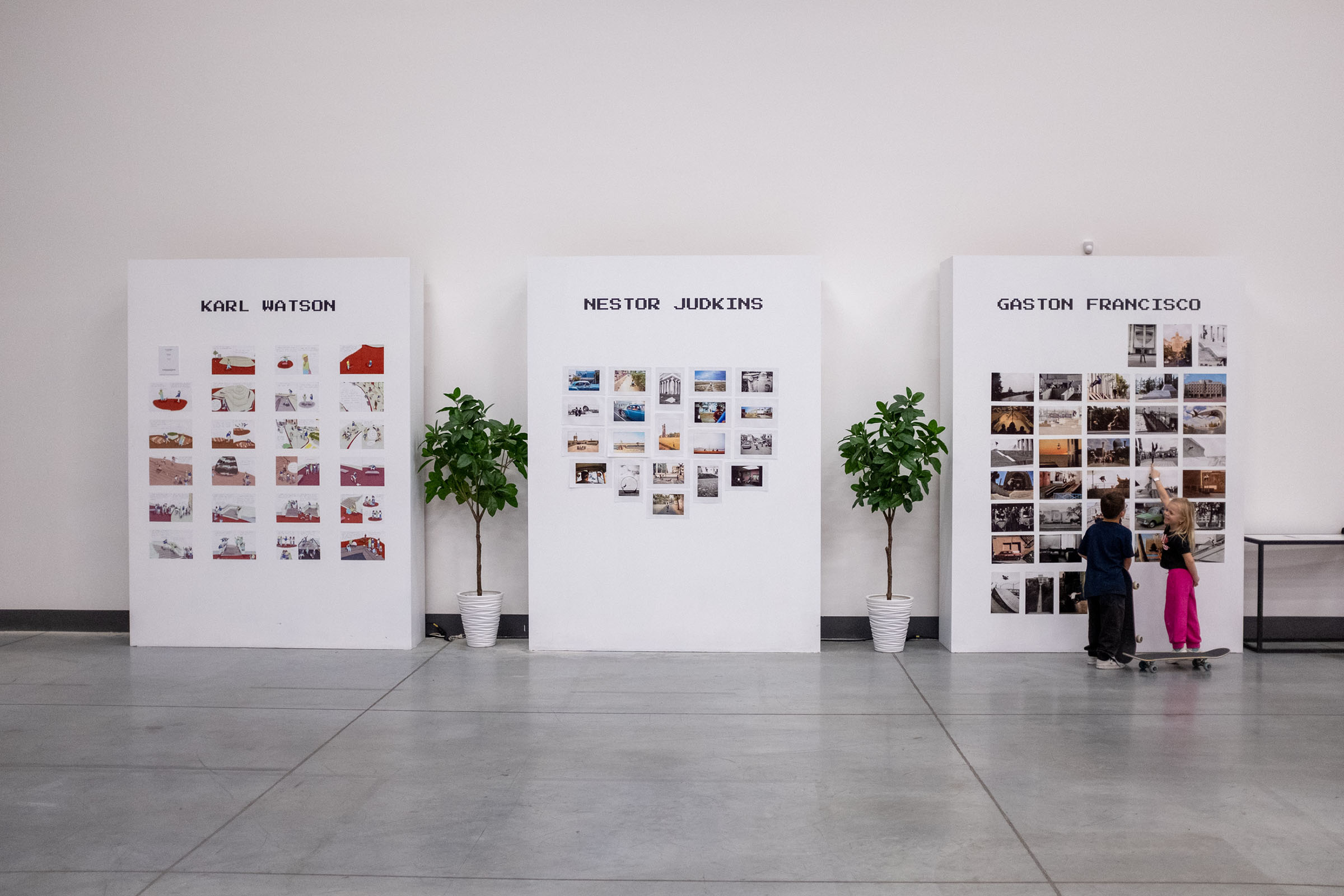 Upon arrival at the comp it was requested that Nestor and I meet the Governor of Nizhny Novgorod who was waiting in the VIP backroom. Upon meeting Mr.Betin Andrey Anatolievich we had a brief exchange and I offered to teach him how to skate. I was a little nervous, but had a great translator and was able to have him step on and push off without any problem and he was soon skating back and forth across the room smiling. It was the equivalent of getting the governor of California to push around or maybe even a Senator. He was having a great time and it left me feeling stoked for him.
With 30 minutes to go before heading to the airport, I went back into the main arena and between attempting to dismantle Soviet era 70's and 80's skateboards and pack magazines into my check in bags I was able to catch the men's finals. The skateboarding level was on fire and the multinational crowd was on its feet cheering on the competitors. They were using the 2-5-4 format which brought the intensity as it was a close call towards the end with Egor Kaldikov pulling a switch back lip down the big rail to take the gold. Just as the awards were given I found Victor who had been shuttling us around all week with a mint condition 1980's Winnebago Luxury van, which was said to have once belonged to the St.Petersburg KGB and rumoured to have been one of Vladimir Putin's favorite vehicles to travel in. At the airport I caught up the Dani Lebron and a few locals heading back to Moscow. I hadn't traveled in almost 2 years and it felt really great to be able to see old friends and make new ones. I spent the next 24 hours reveling in my memories of an amazing week and working out how I might be able to participate again in one of these events.
Special thanks to Igor Bocharov, Leo Lukin, Kirill Korobkov,Ilya Vdovin, Irina Neuimina and the Russian Skateboarding Federation for inviting us and creating such an amazing event.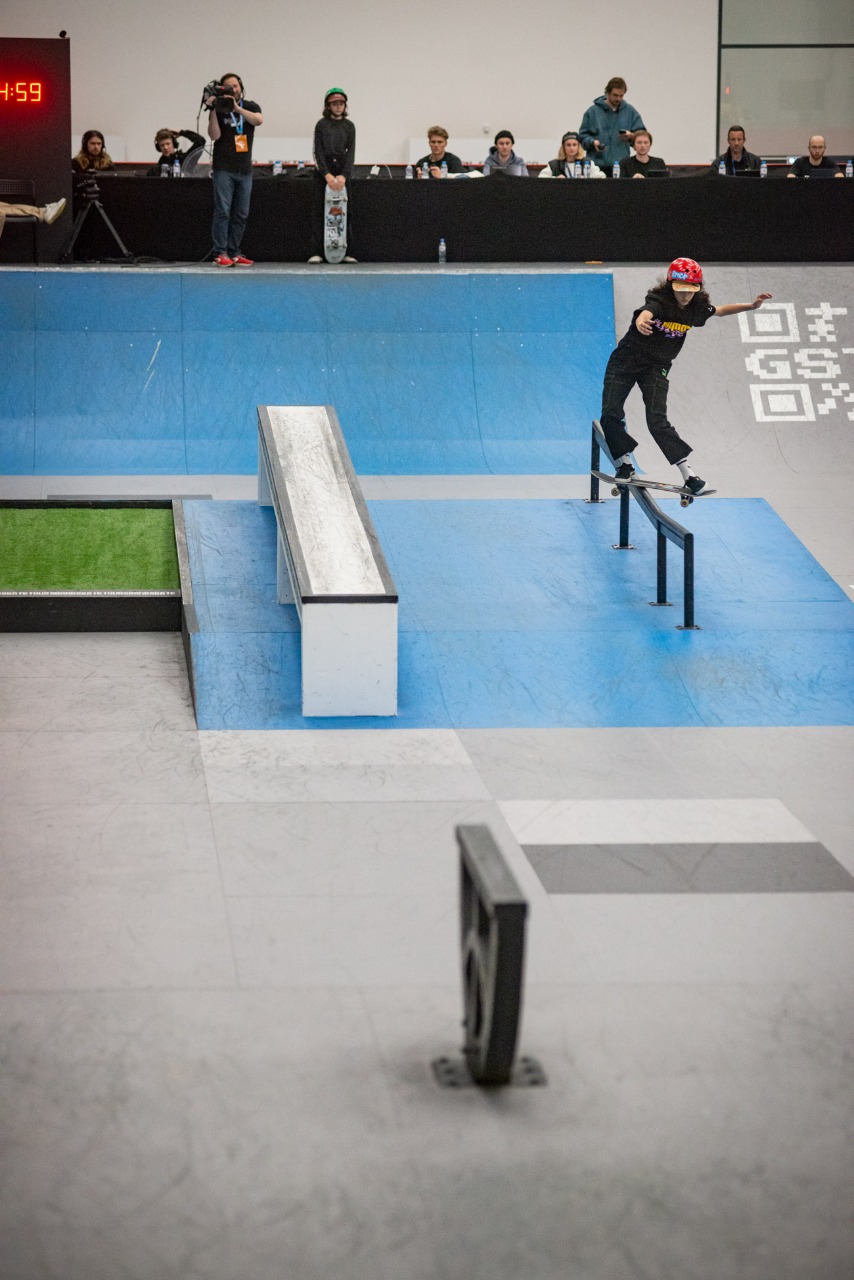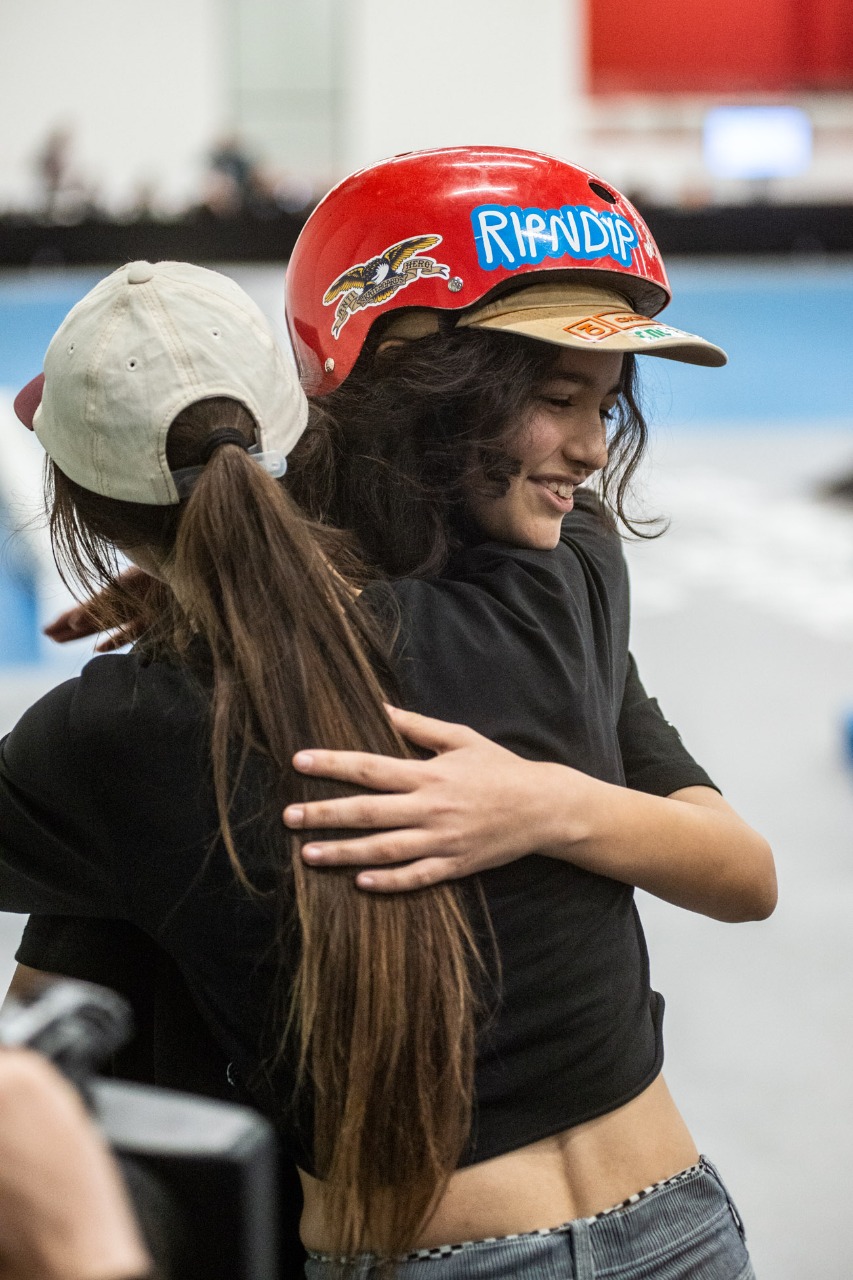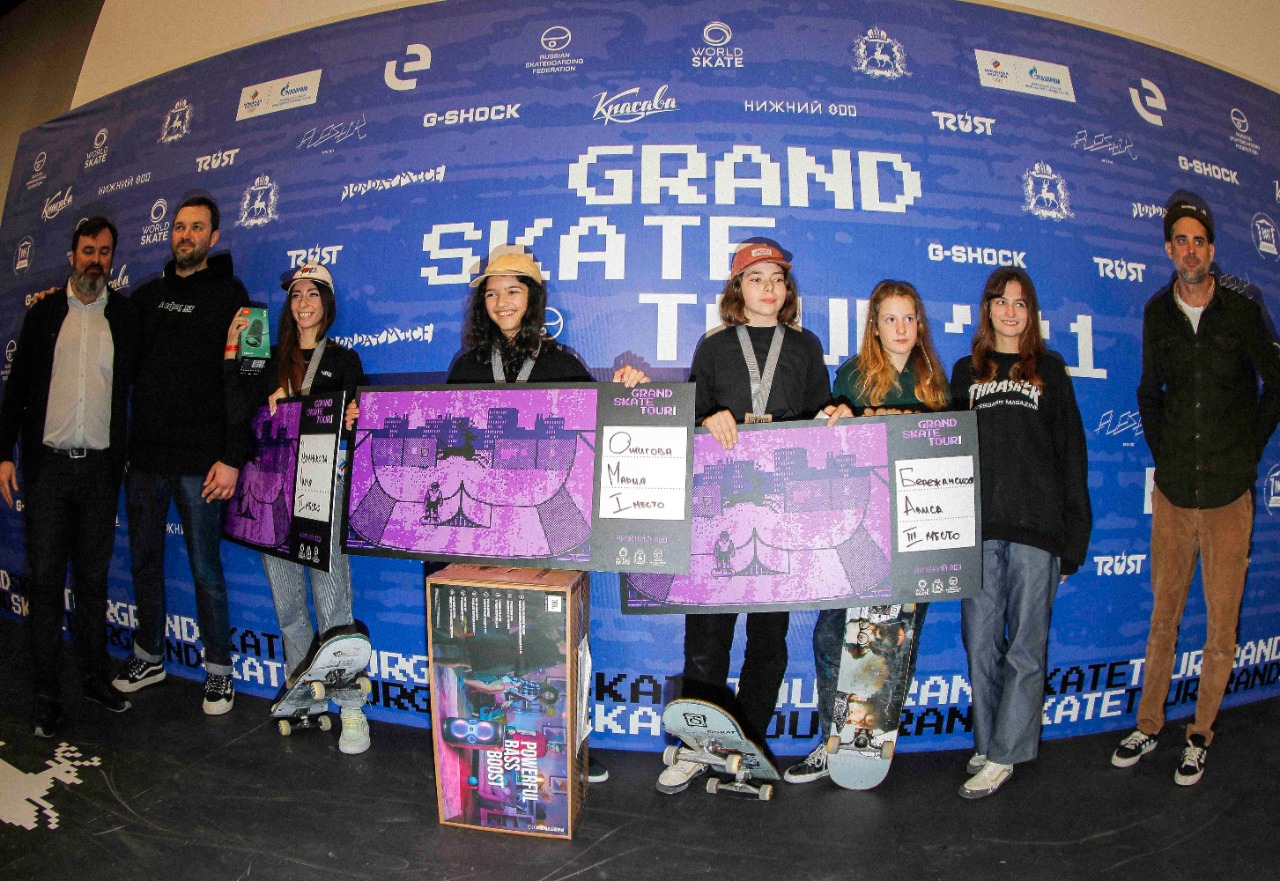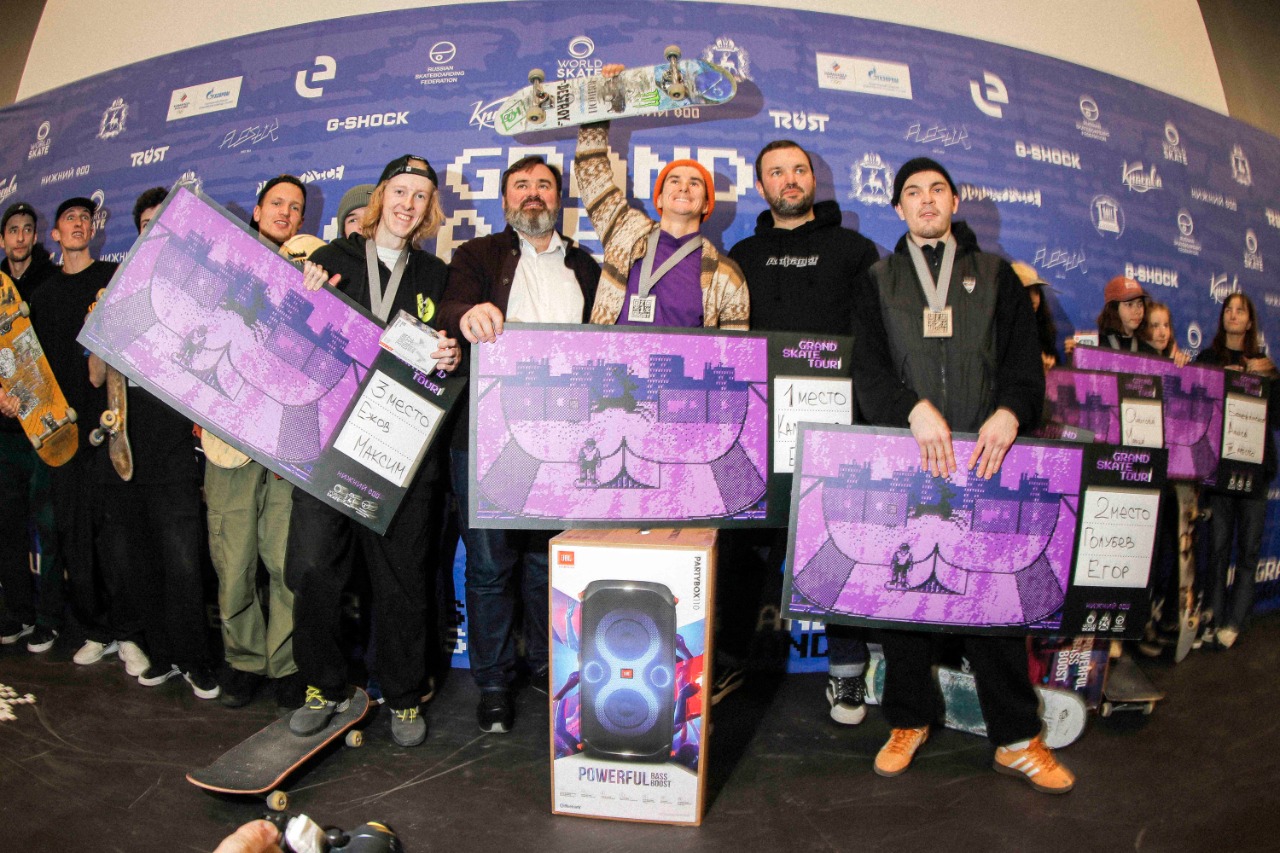 The Street Competition
Men
1st Egor Kaldikov
2nd Egor Golubev
3rd Maxim Ezhov
Women
1st Maria Ozhigova
2nd Liliya Sukhankova
3rd Alisa Berezhanskaya
Ice Hubba
1st Egor Golubev