One of the recurring themes that you will find in the histories and her stories of our World Skate staff is track records which cover every single rung on the skateboarding life ladder.
Alexis Jauzion's skateboarding CV is outrageously long and involved even by those standards, but begin we must and so let us away to the tiny village of Marchon near Lyon, a habitation of a mere two thousand souls and a plastics factory, as the 1980's rolled into the pivotally important 1990's.
So: Alexis started skating around then, and within a few years was a noted part of the Lyon skate scene, arguably Europe's most vital outside of Barcelona.
By 1997 he was pro for Franco-Spanish board brand Cartel Skateboards and sponsored by Sole Technology's éS Footwear via their French distributor V7.
In 2000 he began riding for Vans Europe in what would be a life-changing decision: by 2003 his stock was rising courtesy of his appearance in the Lordz Conspiracy video, and then in 2004 he scored the cover of the new pan-European skateboard magazine Kingpin courtesy of one of his signature booming 360 kickflips on an untouched marble pyramid during the first- ever pro skate tour of the Middle East.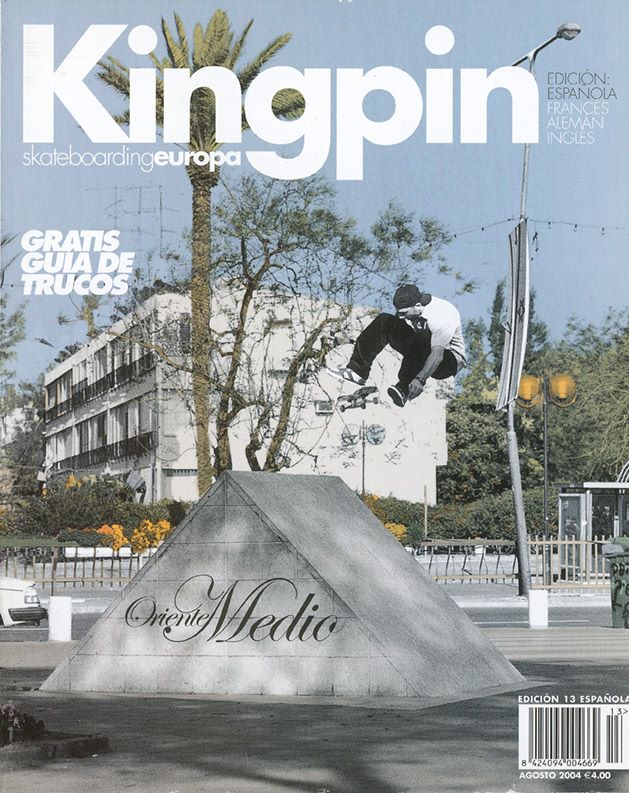 2005 saw Alexis drop another video part in Square Wheels' No Place Like Home, and then a year after that he dropped a 12-page interview in four languages again courtesy of Kingpin which showcased the thing that makes Alexis' appreciation of skateboarding so valuable- in an era of specialism, his talent was genuinely all-rounded. He was also a model team rider for his sponsors: tireless, grateful, an absolute grafter. It was around this period that Alexis suffered the second of two horrendous arm breaks, but by that stage his intelligence and organisational nous had found him already tasked with developing Vans' French skate team (now pivotal to the brand) as well as acting as Team Manager for clothing brand Mada.
By 2007 he had joined the fledgling Vans European HQ team as their Events Manager for the next decade, one in which the brand set the live event agenda both with the unsurpassed Downtown Showdown and Vans Park Series.
In 2013 he scored his second career cover, this time for European boardsports industry bible Source, underscoring the fact that Alexis lives what he does for a living.
So to say that Alexis understands the skate game in its entirety like second nature is no big stretch; he literally has the scars to prove it.
His move into first a judging and then a judge-mentoring role on behalf of World Skate is a natural progression for one of European skateboarding's most dyed-in-the-wool characters.
Having just been appointed Head Coach of the French national skateboarding team, Alexis is arguably one of the best-positioned and widely-experienced skateboarders in the World Skate organisation. We met with Alexis to find out about the French scene from which he came, organising the Downtown Showdown series- and never being satisfied with video parts!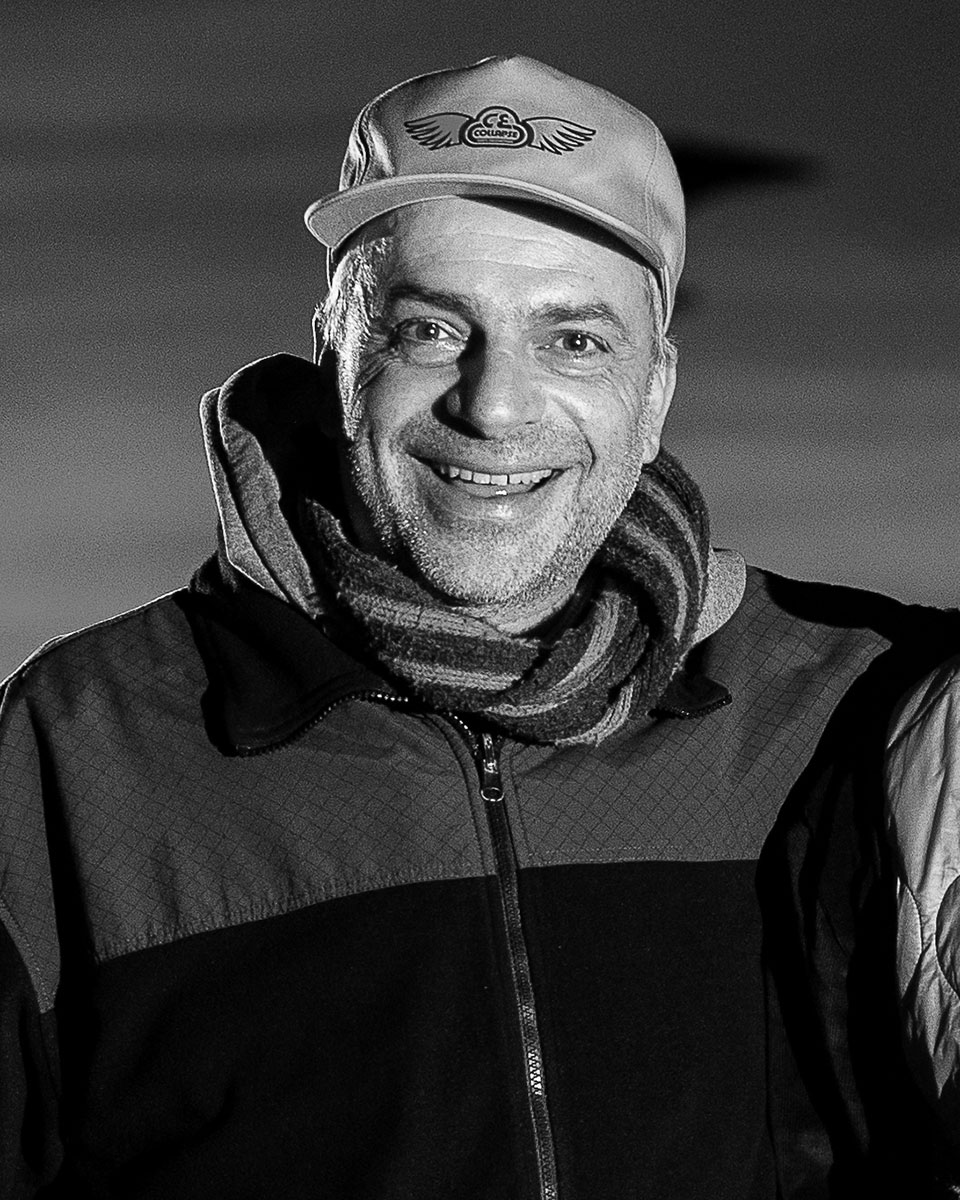 When do you feel like you were happiest?
You mean during my life as a skater? Probably at the beginning of it, between 1990 and 1997 when I was in full discovery mode, with lots of dreams!
What is the best skate event you have ever been to either as a skater, or as an organiser?
Best one as a skater… was the first Lausanne Grand Prix in 1996. Such a blast: the line-up was insane and the skating so inspiring for the nineteen-year-old version of myself.
Best one as organiser was probably Downtown Showdown- we did Turin, Hamburg, London, Amsterdam and Paris. I enjoyed working with an amazing crew on all of those events.
French skateboarding has become if anything more influential as time goes on- that must be nice to see, knowing you played a part in it?
Wow- I don't know if I played anything else in this success beyond just playing with my own wooden toy! Well, for sure I'm happy to see how influential the new French generation is; and that creates attention… it's definitely providing a better platform for the French scenes and more support from the industry.
But- I still believe that it comes in waves, you know?
The best thing would be to consider the young talents more as people who can be accompanied through their thing and not just as marketing tools. That would help build parallel careers in real life for these kids, after they're done with their pro-skater times.
Which of your video parts do you like best, personally?
That's so selfish! The most common answer is 'None of them'… I've never known skaters who were likely to ever be satisfied with their video parts!
OK- well, I don't have loads of parts, so naturally, I'd say that the Square video 'No Place Like Home' is probably where I felt most satisfied with my skating. I say that knowing that the two other projects I was on for Puzzle and Lordz, I was injured and unable to deliver the way I wanted to.
What do you feel has been the highlight of your skate career so far?
Having fun, even during times which were not that much fun!
What are you working on right now, as in today?
I've just got the job of Head Coach for the French National team… still skateboarding and teaching skateboarding and its specifics to new generations.
Photos: Greg Poissonnier
Words: Niall Neeson