World Skate are delighted to announce the release of the official Street Skateboarding Format for all Paris 2024 Olympic Qualifier events.
Taking forward learnings and feedback from Tokyo, and working in close consultation with both the Athlete Commission and World Skate's International Skateboard Judging Commission, the unanimously-agreed format will operate as illustrated below.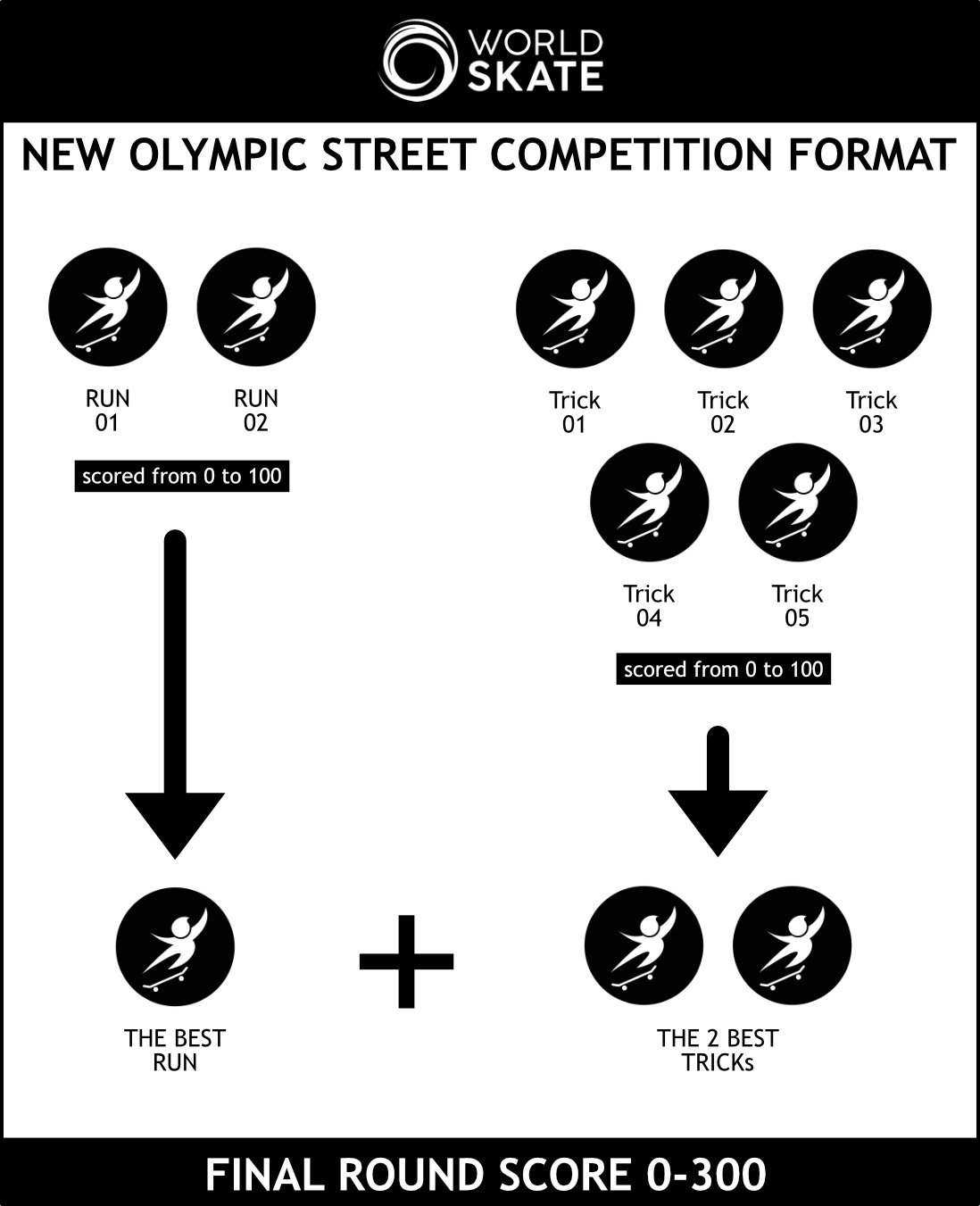 While much of the format will be familiar to skateboarders who competed within the World Skate umbrella last year, the main differences or innovations within the rules we have highlighted below:
Memorise the 2/5/3 system! 2 Runs+ 5 Single Trick attempts produce 3 top scores: Best Run score+ 2 Highest-Scoring Single Trick scores.
Each scored out of 100 and to two decimal points (i.e. 300.00 maximum total).
Tie Break in 2/5/3 scenario: highest run score decides. If still a dead heat, the highest-scoring Single Trick will be the decider.
NEW- Scoring Refusal Procedure: a skateboarder has the right to have a trick scrubbed if they wish to go back and do it better later without incurring any repetition penalty. They should immediately indicate to the Course Manager who will instantly notify the Head Judge to disregard that score.
Complete competition rules will shortly be made available online for all interested parties to consult ahead of and throughout the 2022 season!