August sees the anniversary of skateboarding's Olympic debut in Japan as well as the official beginning of the road to Paris 2024 as what will hopefully be remembered as unique circumstances created a shortest-ever Olympic cycle of 3 rather than 4 years. The dedication required to see the inaugural skateboarding Olympics take place at all against a global backdrop of pandemic restrictions is a real testament to everyone involved from the skaters themselves to logistics people, judges- the whole shebang. The Ariake Urban Sports arena glistened in sparkling Japanese sunlight as not only skateboarding but the Olympic movement entered a new era of excitement. That it was the biggest stage in the history of skateboarding was beyond question. Every future, present and former skateboarder in the world watched- and that was only a fraction of the global audience.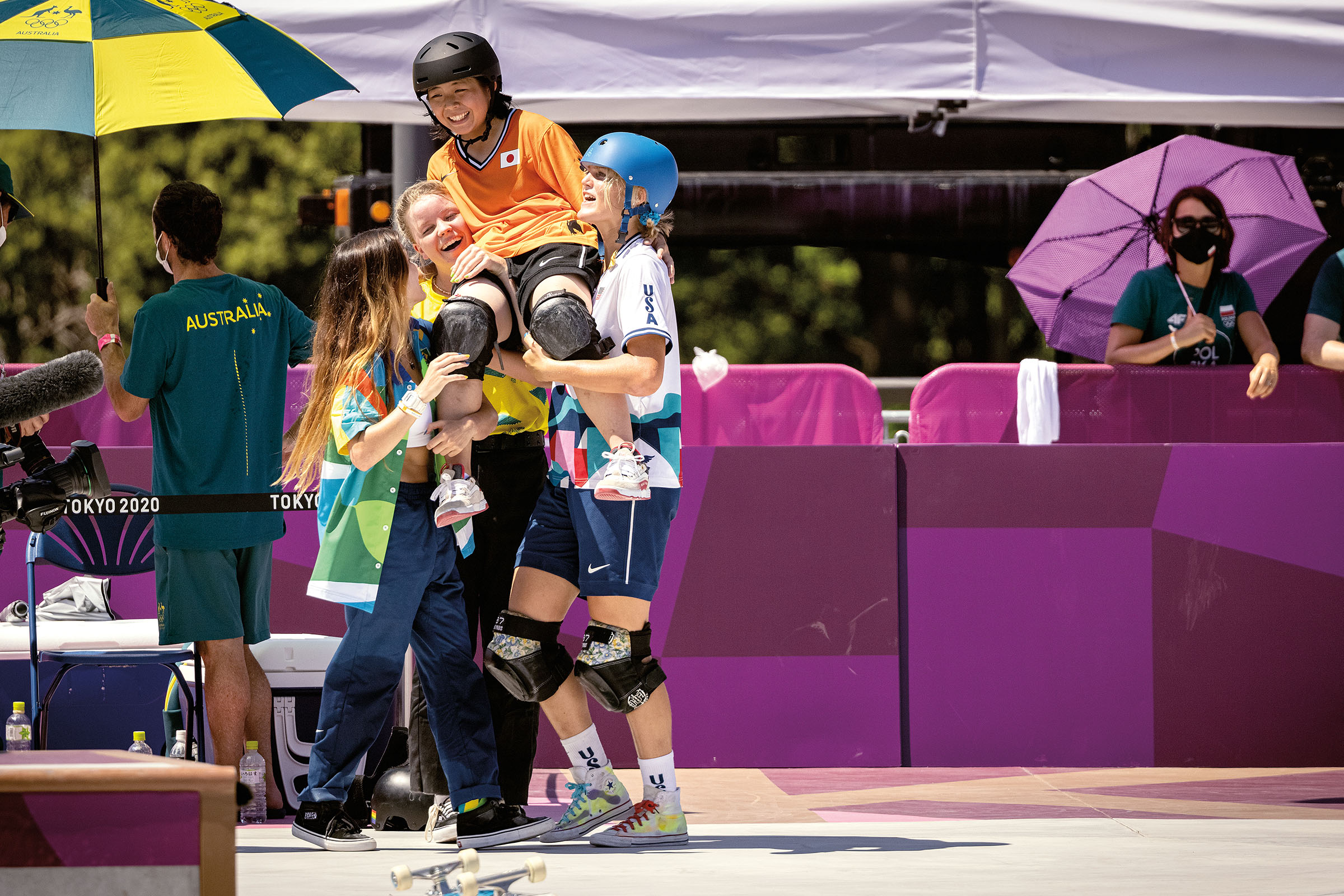 The snapshots in the mind's eye of last summer in Tokyo- from Rayssa Leal's jump into superstardom to Cory Juneau's frontside flips and the staggering Japanese performance on home soil right through to the collective Women's Park finals squadron being awarded the Fair Play award for holding aloft a crestfallen Misugu Okamoto- speak to an event which was one of the unquestionable highlights of that entire Olympics.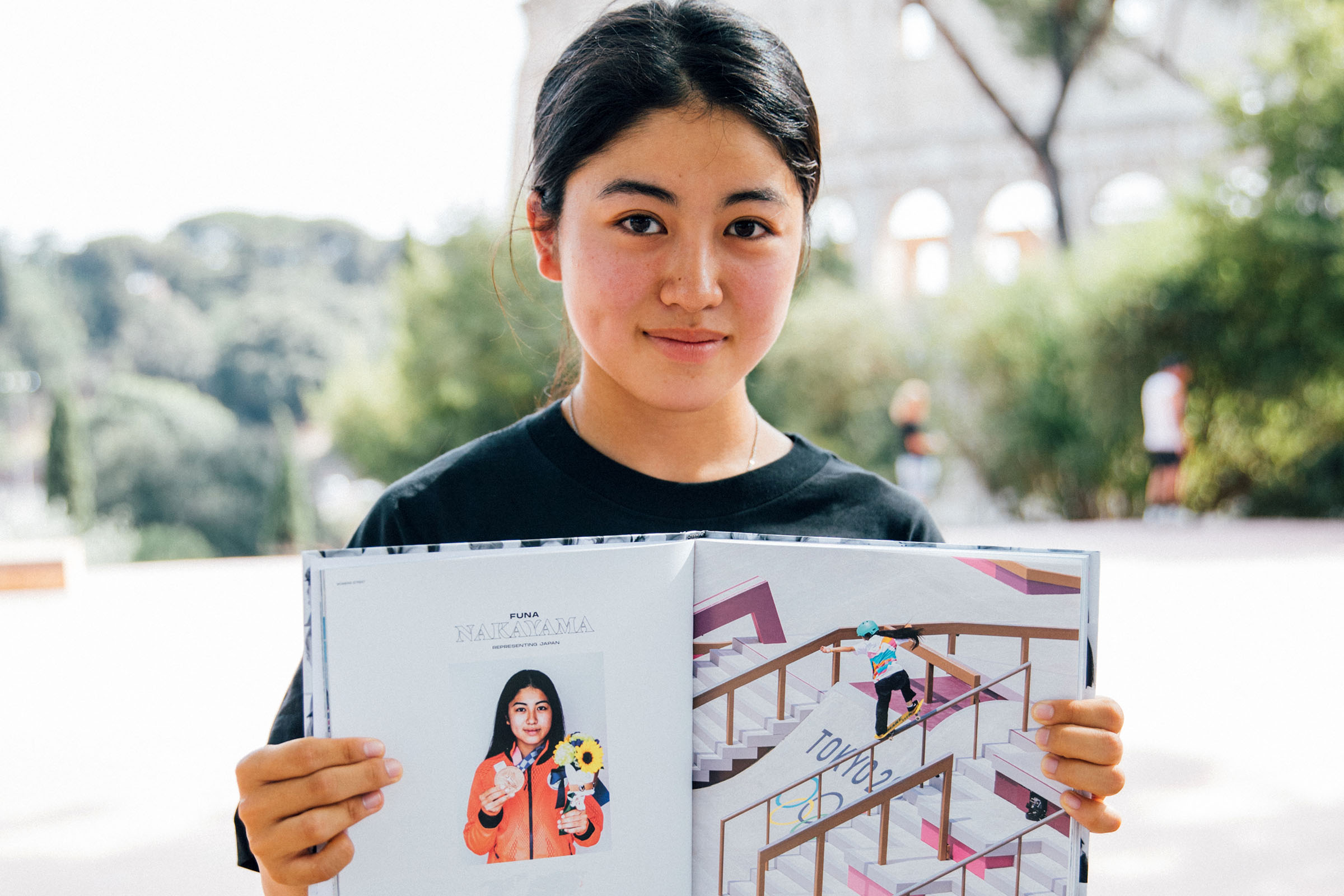 'Tokyo 2020- The Debut Of Olympic Skateboarding', is a 140- page, full-colour photo-book capturing skateboarding's date with Tokyo destiny through the lenses of Bryce Kanights, Atiba Jefferson, Jeff Landi, Jaime Owens and others. It was released by World Skate at World Street Skateboarding Rome last month and has quickly become a collector's item among the skateboarders profiled within and everyone involved in this remarkable moment on the world stage. Luckily, we snaffled a few copies to give away right here- stay tuned for your chance to win the ultimate coffee-table book from an unrepeatable moment in skateboard history!