Renton Millar is one of Australia's best- known, certainly best-travelled and surely best-regarded skateboarding exports of all time.
A more-or-less permanent fixture on the worldwide event circuit for much of his 34-year skateboarding career, Renton competed as a professional for 15 of those, racking up a record too exhaustive to detail here but including- although not limited to- 4 Australian Bowl and Vert Champion titles, a CPH Pro victory, World Cup Vert Champion and podium placings at every transition skating contest worth the name so far this century.
So there's that.
Formally retiring from the pro circuit in 2013 after a couple of concussions any one of which was enough to retire someone else, Renton went on to become an event organiser, campaigner, skatepark designer, World Skate Judge and Chairman of the Australian Skateboarding Federation.
On top of all that, he is also chairperson of the World Skate Vert Commission, which is tasked with the oversight, innovation within and governance of all Vert skateboarding contests held under the World Skate banner.
Renton and the other members of the Vert Commission have among other things been working away on a new Vert contest format which integrates both run and Best Trick scores and will debut at the World Skate Games in Buenos Aires, Argentina, next month.
We will naturally announce full details of the revolutionary format shortly, but suffice to say we hope it will help Vert skating explode once again.
Before then, we thought we would take the time to celebrate what Renton has brought to the skateboarding table: as credentials go, there aren't many who can say they have been there, done that and acquired the proverbial T-shirt more so than he has.
However, his achievements alone belie the aplomb with which he does everything even remotely related to skateboarding. He's all about it.
A tremendous source of fun and rarely found without a smile on his face, he represents the spirit of skateboarding culture as much as any achievement or organisational aspect in which he may be personally involved. Combined with his track record, it makes him something close to priceless and hence the high esteem in which he is held by everyone he encounters either as a skater or as a representative of the various organisations to which he brings his irrepressible energy and verve.
Everybody likes Renton, simple as that.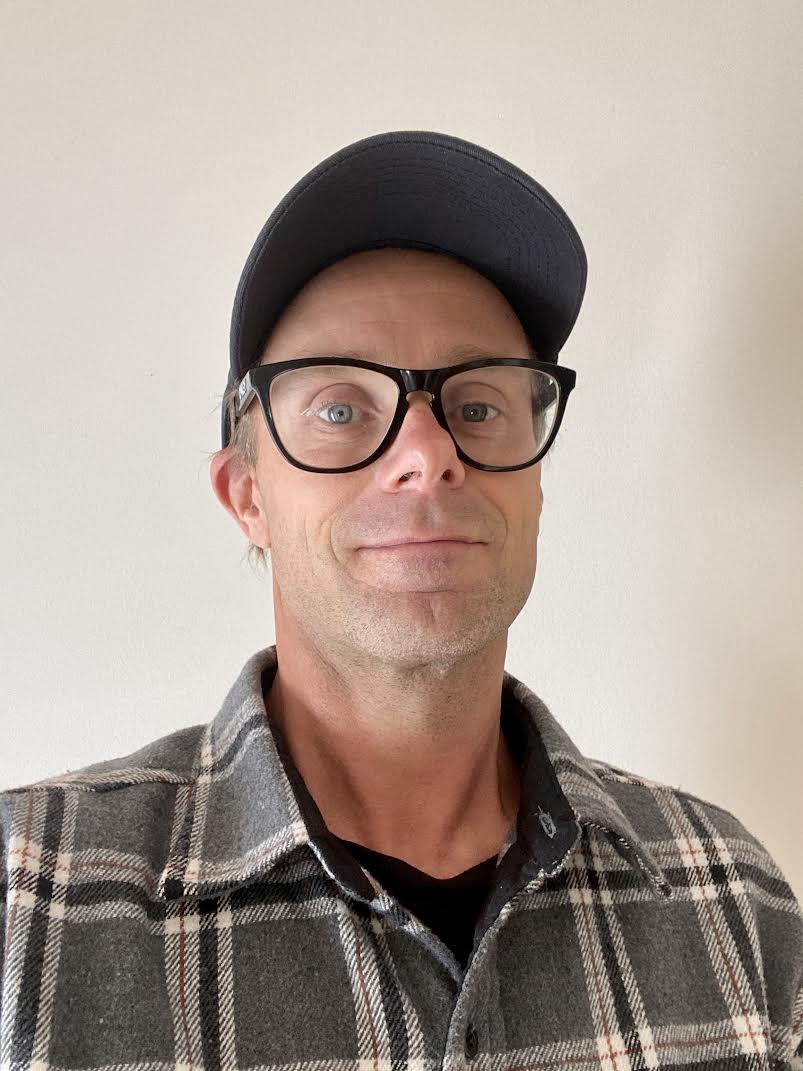 What would you say was the peak of your skateboarding career?
As far as a career, I think around 2009/2010. There was a lot of travel where I got my best competition results, and that's probably when I was at the peak of my skills. As far as skateboarding as enjoyment, I would say now. The skateboarding environment is very healthy, and it stokes me out more than ever.

Which of your concussions was the worst?
I had quite a few. The worst, though, was at The Globe 'Money For Blood' competition at Pizzey Park. I stepped off my board to bail and accidentally stepped back on it. I didn't have a helmet, I smashed the back of my head and woke up with amnesia in a pool of blood. It wasn't enjoyable. About 6 weeks later I had another head slam in Shanghai, and it was pretty heavy, but not on the level of the Pizzey Park. I showed Jake Brown and he thought it was the worst slam he had ever seen. About a month later, Jake took the worst slam anyone has ever seen!

Can you explain what Shredability does, for us?
It is my business- I run skate competitions and teach skateboarding. The competitions are anything from local council events, up to the National Level events that skaters travel all over Australia to. I work a lot with local government. It's a great job, I get to spend my working hours largely in skateparks dealing with skateboarding.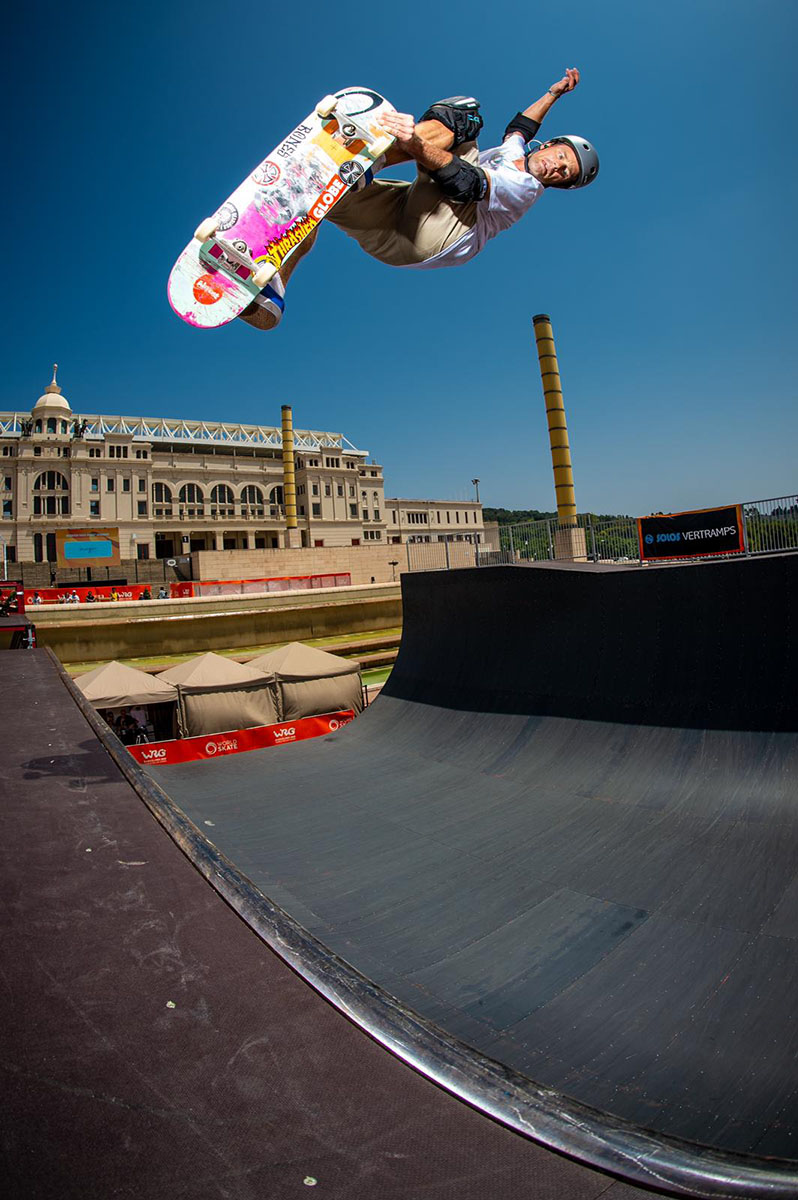 Australian skateboarding had a good Tokyo Olympics, what can we expect for Paris 2024?
Australia is a fairly mature country when it comes to skateboarding. It has an abundance of skateparks, an industry, a deep talent pool and skate culture that runs deep. I think, given that, its pretty likely it will be in the mix of any Olympic event for the foreseeable future. I think what is really exciting about the Olympics is the countries that are new to skateboarding, but have embraced the commitment to get skaters to the highest level. Seeing kids compete at the highest level after just a few years is mind-blowing.

Will we see a return of international events to Australia between now and then?
I hope so. I think its really important. When you commit to being a competing skateboarder as someone from our side of the World, you pretty much have to fly a long-haul flight whenever you go to compete. Its hard work and this type of experience is limited to only a few skaters that never get to skate in front of their families or friends live. It would be a great opportunity for Australian and Oceania skaters. We would also love to see the skateboarding community come out and show us the best skateboarding in the world.

Who was the single best skater you ever skated with, or competed against?
If I was going to give one, it would have to be Tony Hawk. He doesn't seem to have relaxed on going as hard as he possibly could since the early 80's. Other notable mentions would be Danny Way, Rune Glifberg, Bob Burnquist, Bucky Lasek, Steve Caballero, Alex Perelson, Juergen Horrwarth, Elliot Sloan, Tas Pappas, Andy Mac, Sandro Dias, and PLG.
I'm not sure if I competed with Jimmy Wilkins; if so he is on the list, too!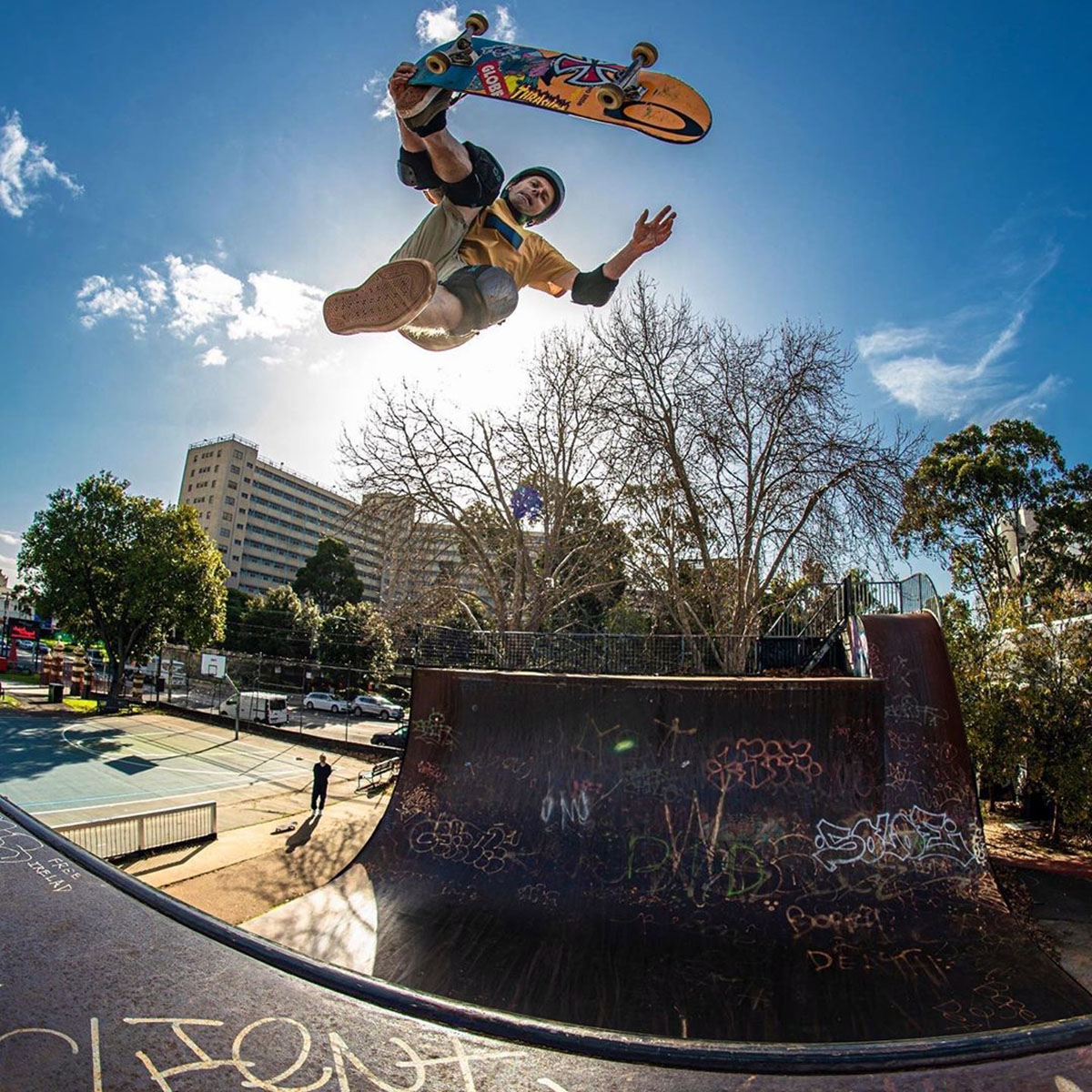 Purely from a vert perspective, who do you think is pushing the envelope there these days?
Vert is going off at the moment, and its great to see the progression. Jimmy Wilkins, Mitchie Brusco, Elliot Sloan, Edi Damestoy, Rony Gomes, Clay Kreiner. So many people are ripping- so I think I forgot a few; but it's good to see Vert heading in such a rad direction.
* Vert skaters! Your reminder that registration for Vert World Championship at World Skate Games Argentina in Buenos Aires 26- 31 October 2022 is open from now until October 4th via the World Skate Infinity app in liaison with your NGB.
The shared prize purse is for Vert at World Skate Games Argentina is $40,000.
Any enquiries? Mail us on Questo indirizzo email è protetto dagli spambots. È necessario abilitare JavaScript per vederlo. and we will get straight back to you.
See you there!