Skateboarding is not particularly new to Bulgaria; in fact whilst part of the Eastern Bloc prior to the fall of Communism in 1989, the Communist Youth Union had actually provided a couple of vert ramps in the cities of Sofia and Varna. So while there has been a small but unbroken continuation of the skate scene there from that era, Bulgaria is still relatively unknown in skateboarding terms.
In fact, Bulgaria joined Senegal and Turkey in making their national debuts at World Street Skateboarding Rome back in June of 2022. We met Bulgarian skateboarder Martin Atanasov then, during his first big summer of skateboarding outside of his home country- and, having followed his progress throughout the summer, tracked him down for this short interview to introduce you to a breakout talent who, by now, has more than a few contest victories under his belt and a debut video part hosted on Transworld Skateboarding. We asked him about new landscapes of opportunity and his hopes for the future. Ladies and gentlemen: Martin Atanasov.
Remember the name!
All photos: Veliko Balabanov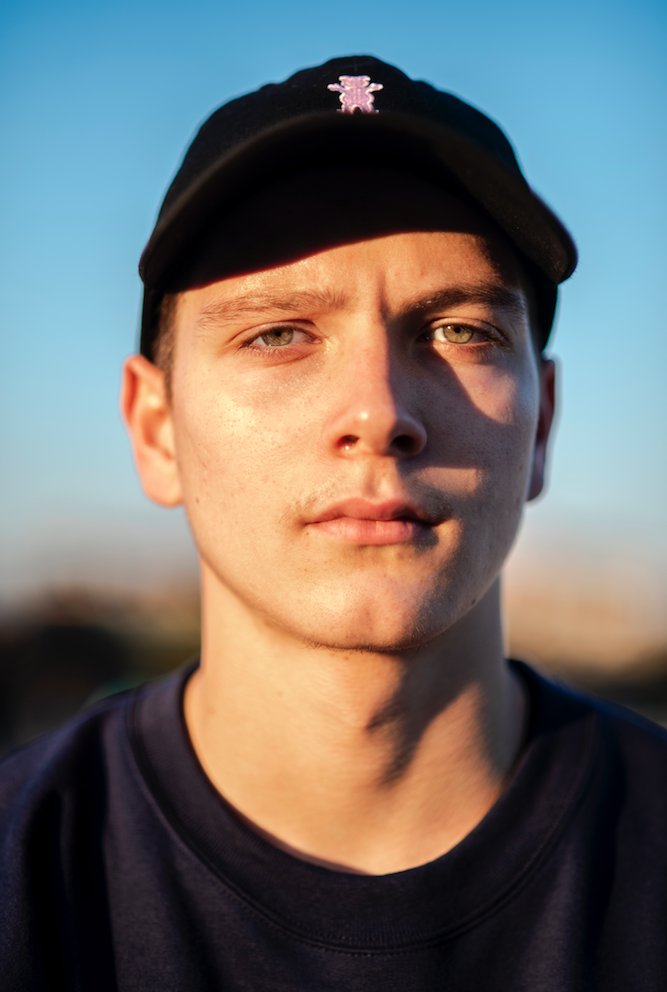 Hi, Marti! First up: how old are you, and where are you from, exactly?
Hi! I'm nineteen years old, and from Petrich, Bulgaria.
What can you tell us about the skate scene in Bulgaria these days?
The skate scene in Bulgaria is going up now, for sure! There's a couple of new skateparks and they keep building more… a lot of new kids are starting skating. It will take time to develop, but I'm glad that it's happening and I'm looking forward to see what is going to be in the future.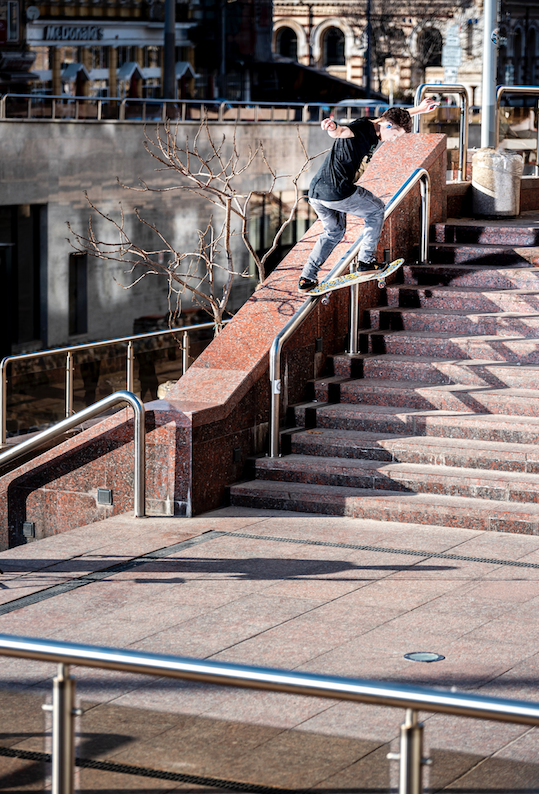 What was your experience of the World Street Skateboarding Rome contest in June?
I loved the contest in Rome! I've never seen that high a level of skating before in my life. Unfortunately, I got sick just as I arrived and it was really hard for me to do anything- so I couldn't achieve the results I wanted.
How hard is it to pick up sponsorship as a hungry young skater in Europe these days?
I don't think it's so hard to get sponsored in Europe. If you work on yourself, make the right decisions and people start to notice you, you'll be more likely to get sponsored. I know a lot of guys who are really good but don't have any sponsors and I know others that are now in European teams. It's really up to you at this point.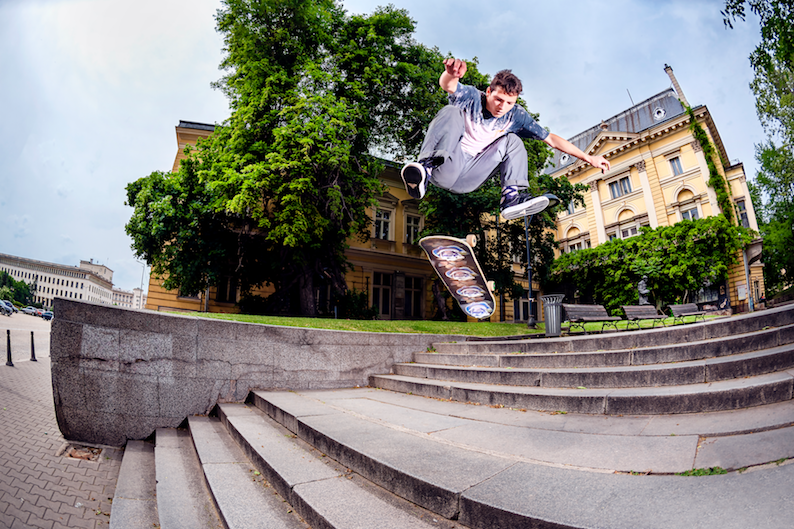 What's the best place skateboarding has taken you so far?
I went to Luxembourg this year for a contest and I enjoyed it so much. Great vibe, good people. Really cool place. I'm also travelling to Los Angeles, USA in November this year. Looking forward for that trip as well!
Is NDK (National Palace of Science and Culture, Sofia) the best skatespot in the world?
Great question! NDK is for sure one of the best skate plazas in the world. I've never seеn such a wide variety of spots in one place anywhere else. If you're ever in Bulgaria, make sure to check it out: you'll love it.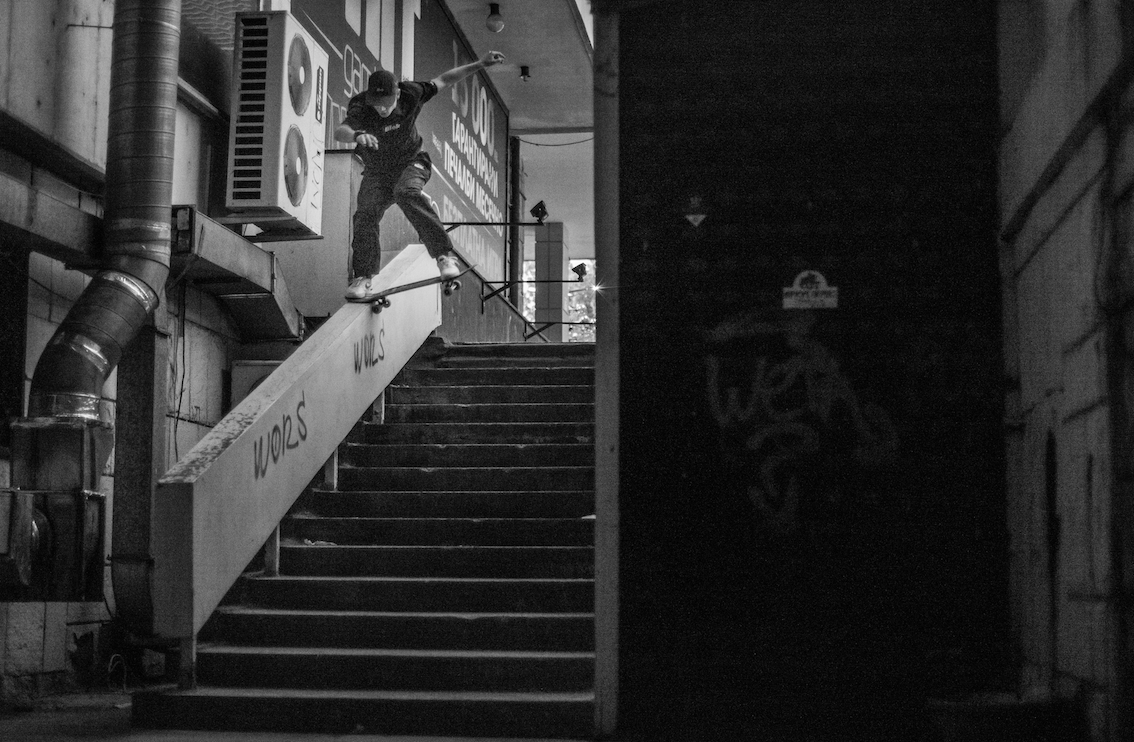 Who is the next Bulgarian skater we should keep an eye out for?
Well there are lot of new kids as I said so better be ready for anybody- you never know exactly which one will pop up and rise!
Who are your favourite skaters in the world?
That's a hard one, man… I love everyone who skates, especially the ones that skate everything… but, if I need to say some names, I'll put Alex Midler and Zion Wright on the list- for sure.
What are your hopes for the future?
I dream really big about my skateboarding career and my aim is to become professional. I work really hard on myself everyday to accomplish that: training, going to competitions and filming street video parts. Dreams to reality.