The 2022 Vert World Championships just wrapped in Buenos Aires, Argentina as part of the ongoing World Skate Games being held both in the capital and a thousand kilometres away in San Juan.
What made the 3-day Buenos Aires Vert jamboree so exciting to behold was not just the prospect of World Skate's new hybrid scoring format for Vertical Skateboarding, but also the first sight of a full competitive field of female Vert skaters at a World Skate event.
As Tokyo 2020 had demonstrated just how far women's skateboarding had progressed in the fields of Street and Park, there was both a sense of anticipation and awe to be able to witness what now has to be the most wide-open category in all of skateboarding today.
Within the awesome recognition that Women's Vert skateboarding is quickly reaching a kind of momentum which will see it replicate the transformative influence that we have seen in both Street and Park, comes the realisation that- as in those other aspects of skateboarding culture- the Japanese girls are once again the early pacemakers. Of the eight finalists for the Women's Vert World Championship, three were Japanese- with Germany, Brazil, Austria, Peru and the USA making up the remainder, with a single finalist apiece.
Notwithstanding the seriousness of the Championship, or the share of a respectable $40,000 prize purse, the big takeaway from Buenos Aires was the fun atmosphere and clear sense of camaraderie everyone felt in the shared knowledge that this was the start of a new era in Vert contest culture.
That was no less true for the Men's World Championship, where the national balance looked a little more historically familiar with a total of four Brazilian skaters, a pair from the USA and single outliers from both Japan and France making up the final eight for Monday's final.
While the unavoidable interplay of the elements meant that the contests were rained out on the Sunday and blown about a bit by winds on the Monday, nonetheless the new World Skate contest format delivered as hoped in making the leaderboards for both sexes chop and change dramatically as the event progressed and leaving the final standings as cliffhangers in both contests.
With the sure sign of a skateboarding event that went well being the fact that the sessions continue after the scores are already counted, it was great to see Best trick attempts continuing right up to prize-giving as a new era in competitive Vert skateboarding was ushered in.
Enjoy Bryce Knights' postcards from the edge and check out our social media for highlights from our worldwide showdown in Argentina!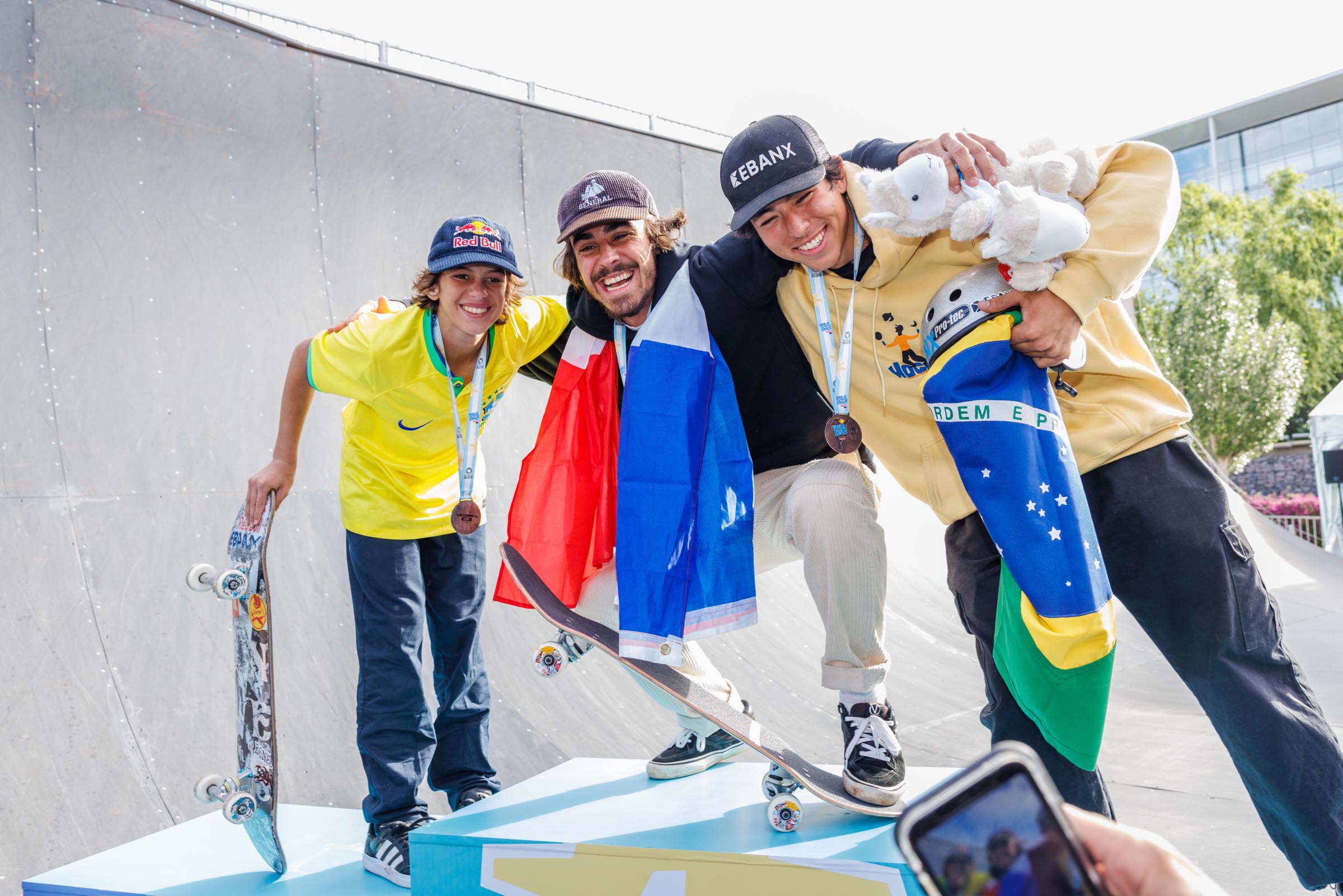 Men's Vert Skateboarding World Championship 2022
1st Edi Damestoy
2nd Gui Khury
3rd Augusto Santos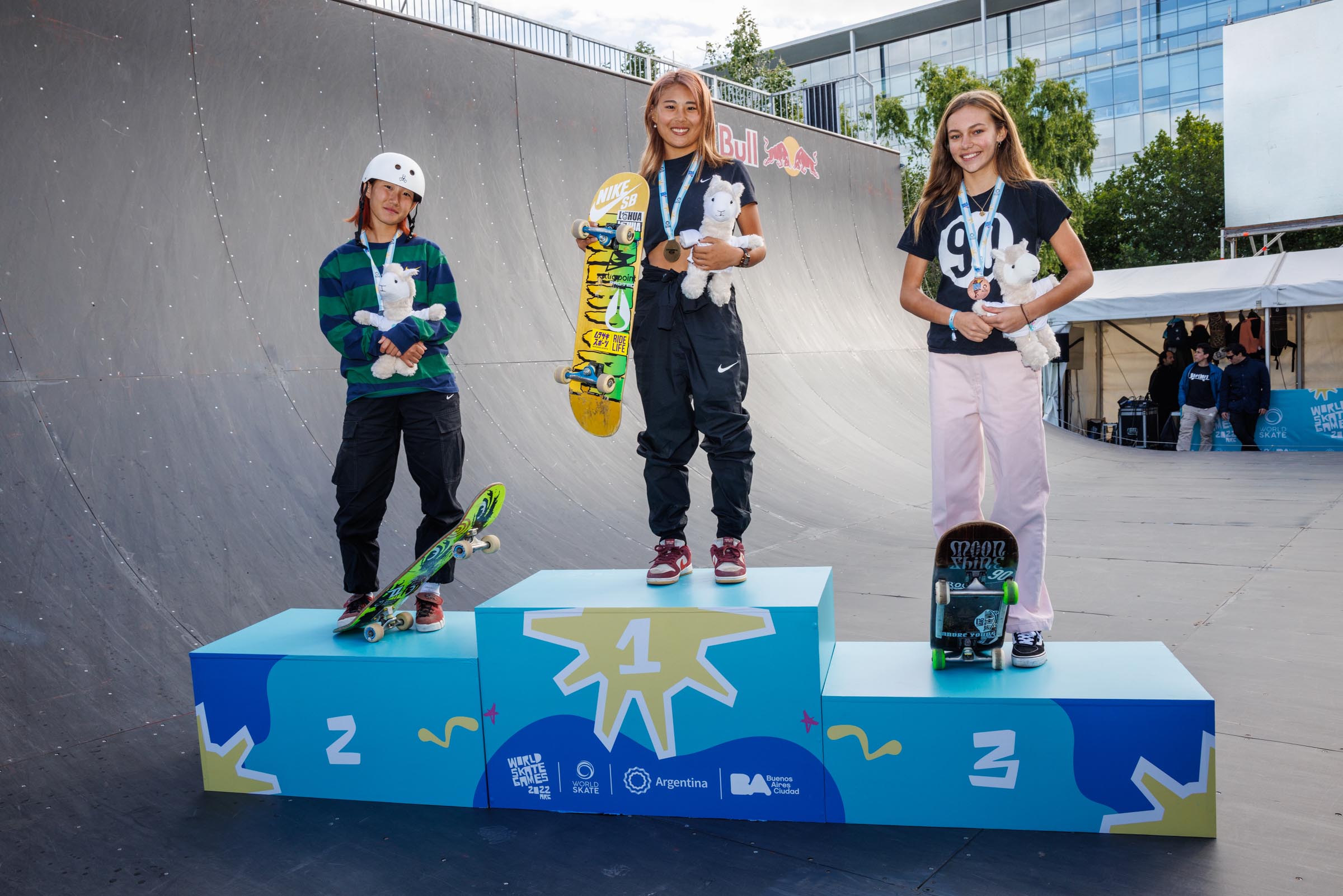 Women's Vert Skateboarding World Championship 2022
1st Yurin Fujii
2nd Asahi Kaihara
3rd Lilly Stoephasius