Is there a more reckless form of skateboarding than Street Luge?
As anyone who has ever ridden a go-kart will tell you, the closer to the ground you are the faster it feels like you are travelling.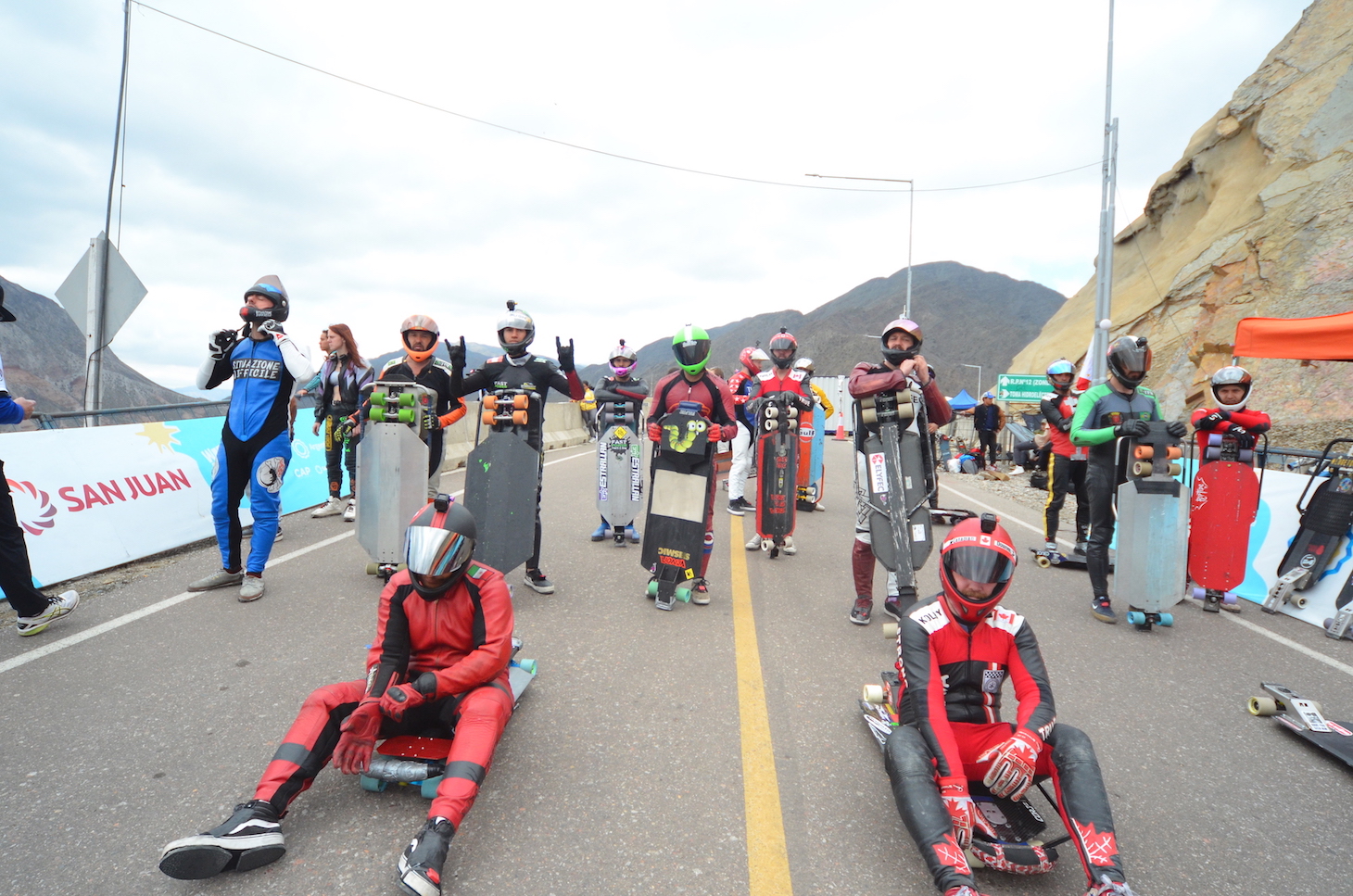 Lying prone is just about as close to the ground as it is humanly possible to get, and given that these World Championships were taking course over the same descent as the stand-up Downhill Skateboarding competition over the same weekend, you realise that no concessions are made to offset the extra aerodynamism afforded by the streamlined feet-first silhouette.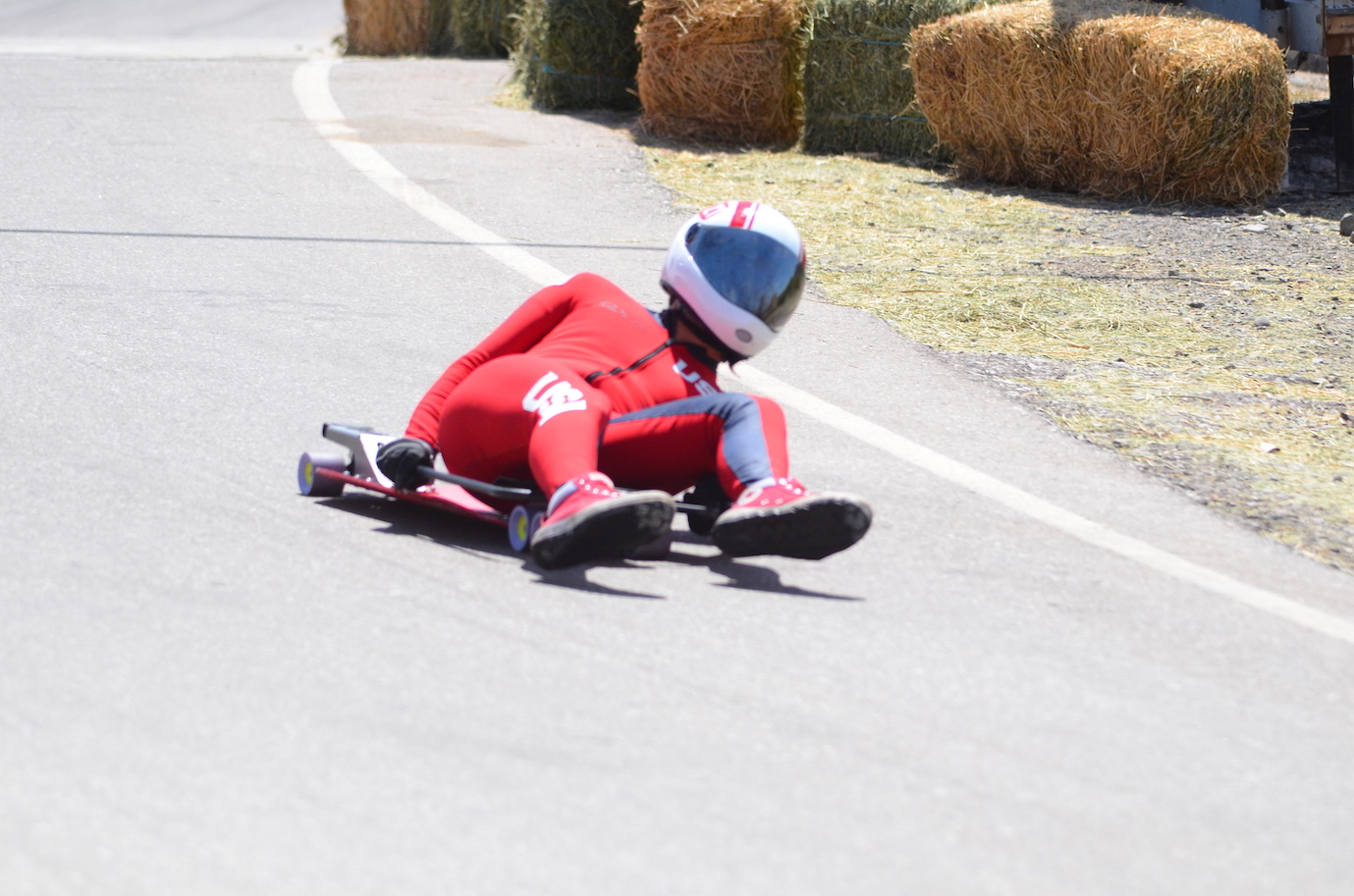 That, and the fact that street luge offers no braking system both speak to the idea that there are limits to what hay-bails can do in terms of trackside protection at such speeds.
As alluded to in the downhill recap, the track here on the winding Punta Negra Dam road in deepest Argentina does not drop uniformly in height over distance, meaning some sections run faster than others.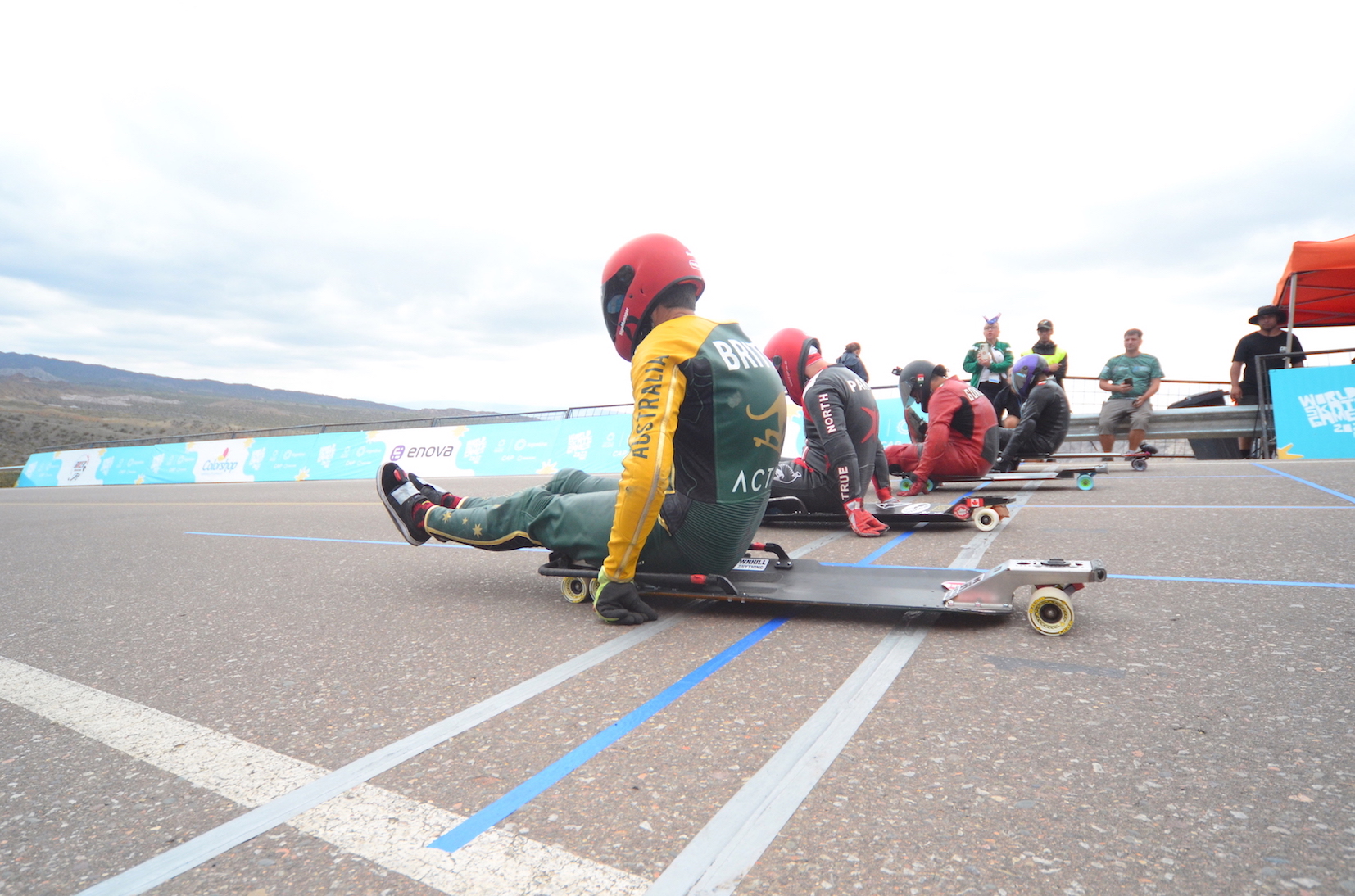 Learning where nature can provide you with overtaking speed is a vital aspect of Street Luge and being able not only to memorise but recall in real time where this elections lie as you plummet downhill would prove vital in the finals.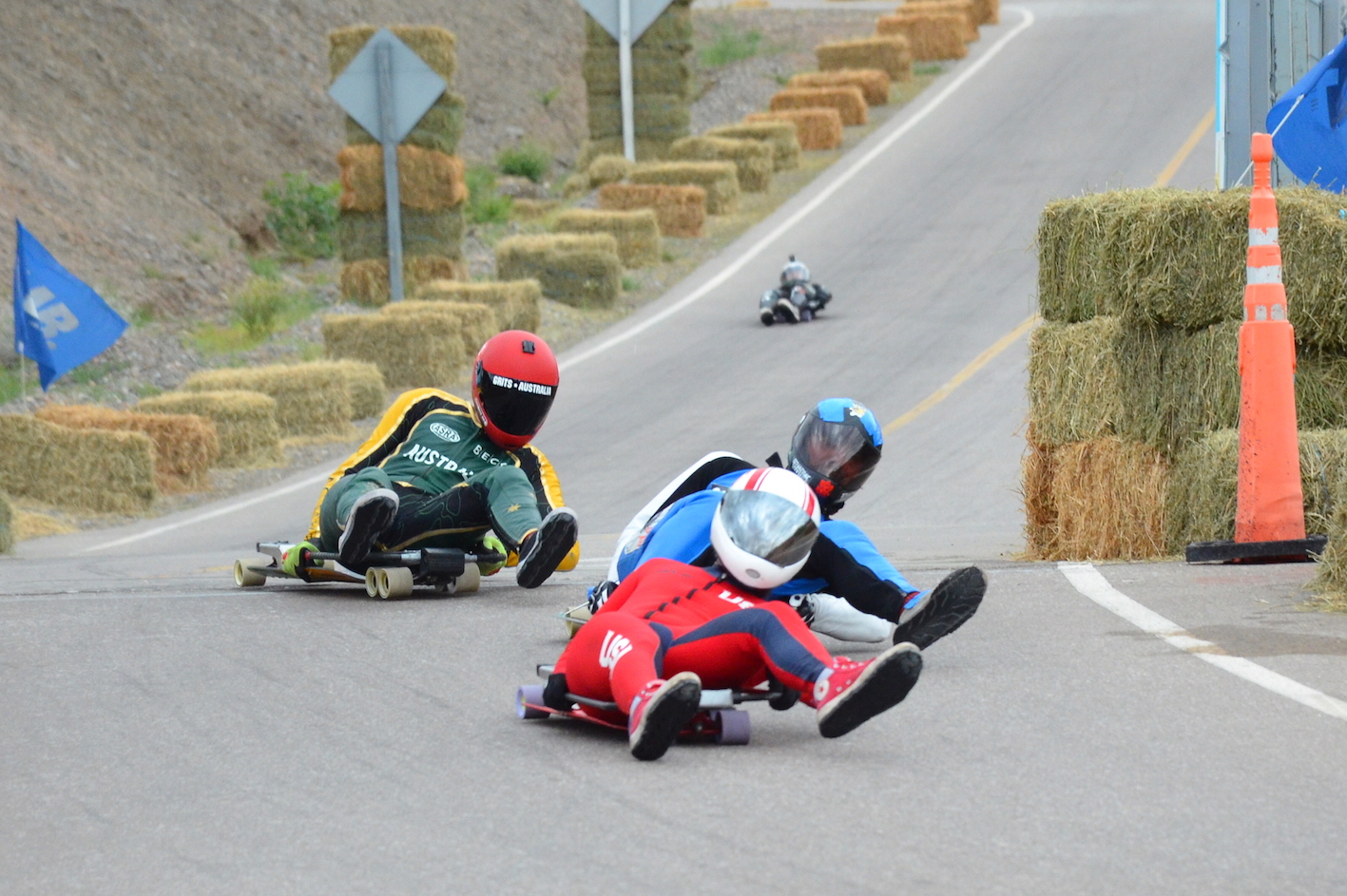 In the Men's final, Ryan Farmer bided his time in Roberto Maraca's slipstream until making an audacious overtake on the straightaway heading into that merciless final left to take the crown, while in Women's Karem Arces misread the opening hairpin and stacked on the outside edge allowing the remaining three to remain in formation through to the end.
Special mention must go to third-place CJ Wilkinson, a 58-year-old retired nurse who got into street luge through her son, and came back from a big crash the day before to become a bronze medalist in one of skateboarding's most unforgiving genres.
As the MC noted: "Everyone who is here, wins!"
Watch the men's finals here and the women's finals here!
Men's Street Luge World Champions 2022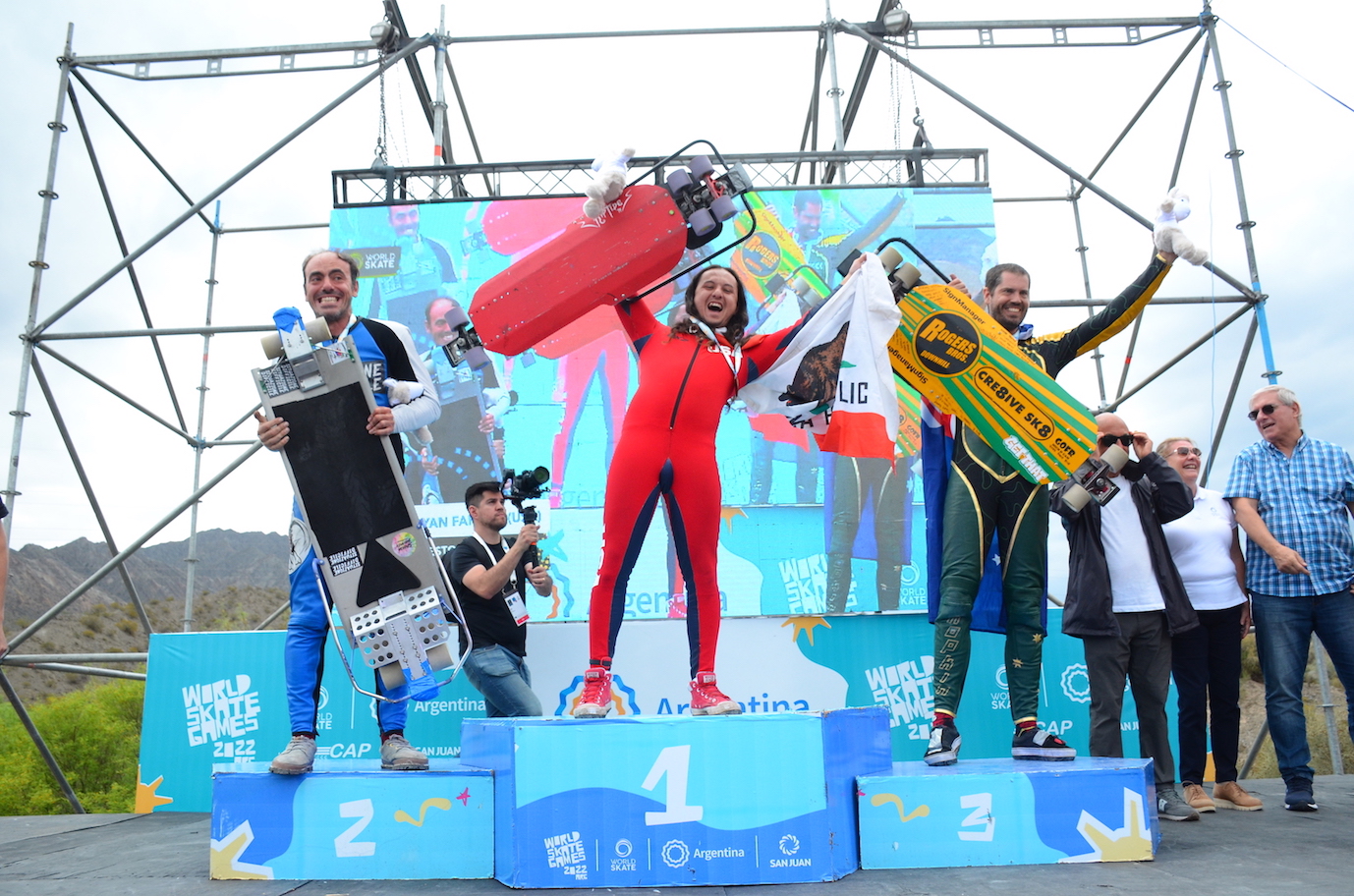 1) Ryan Farmer
2) Roberto Marasca
3) Graham Brittain
Women's Street Luge World Champions 2022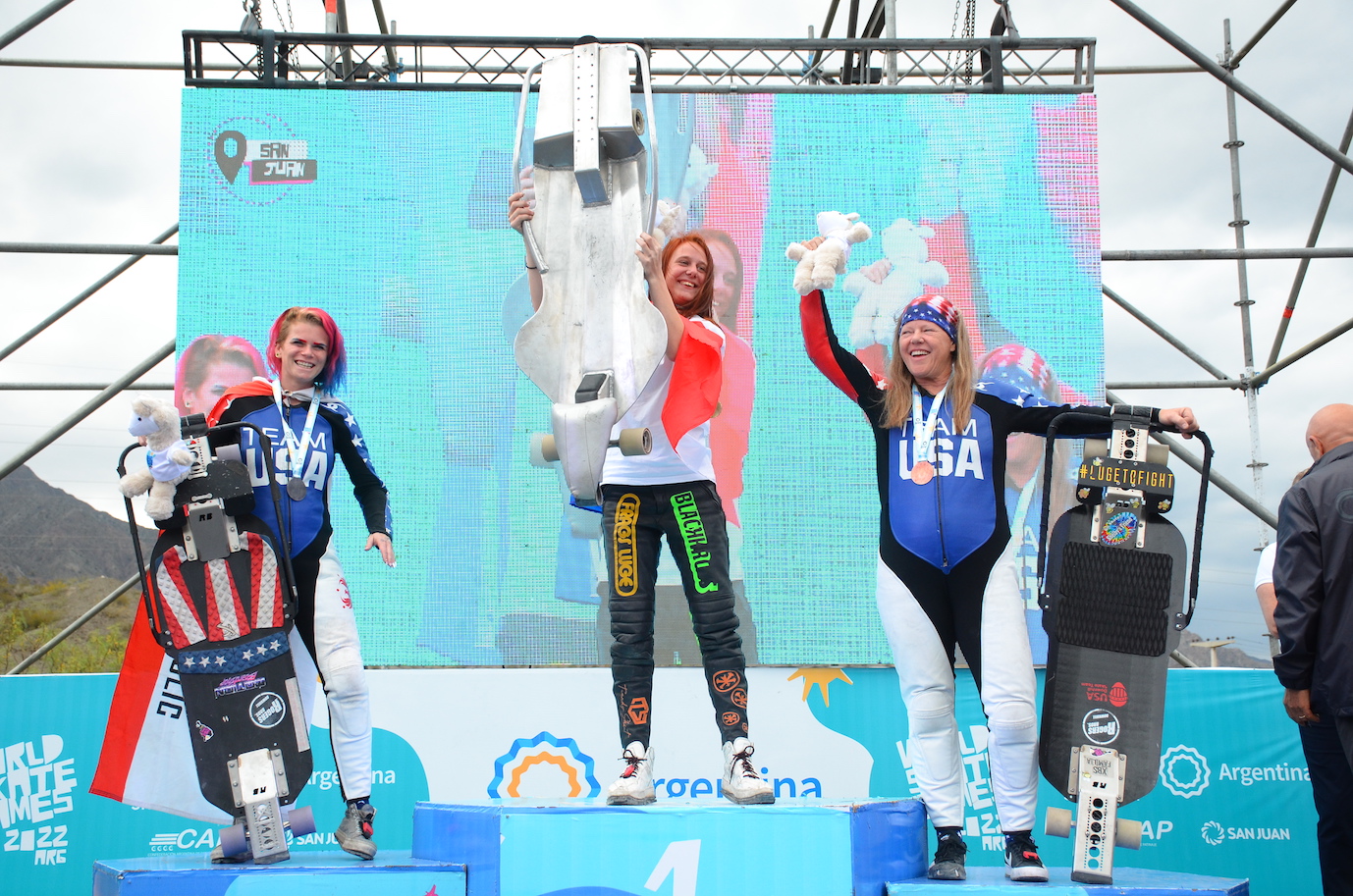 1) Loreline Pastor
2) Sabrina Riffenburgh
3) CJ Wilkinson