The WST Sharjah World Championships represent the beginning of a new era in competitive skateboarding.
With a staggering 460 entrants from 60 nations jetting into the United Arab Emirates for this first event of its kind in the Gulf region, there has never been a more diverse skateboarding meet-up in the history of our beloved activity, as a point of stone-cold fact. If we are telling the truth, it has taken skateboarding some time to catch up with its true geographic universality: most skate events of any international size have historically taken place in what we might describe as The West, Oceania or South America.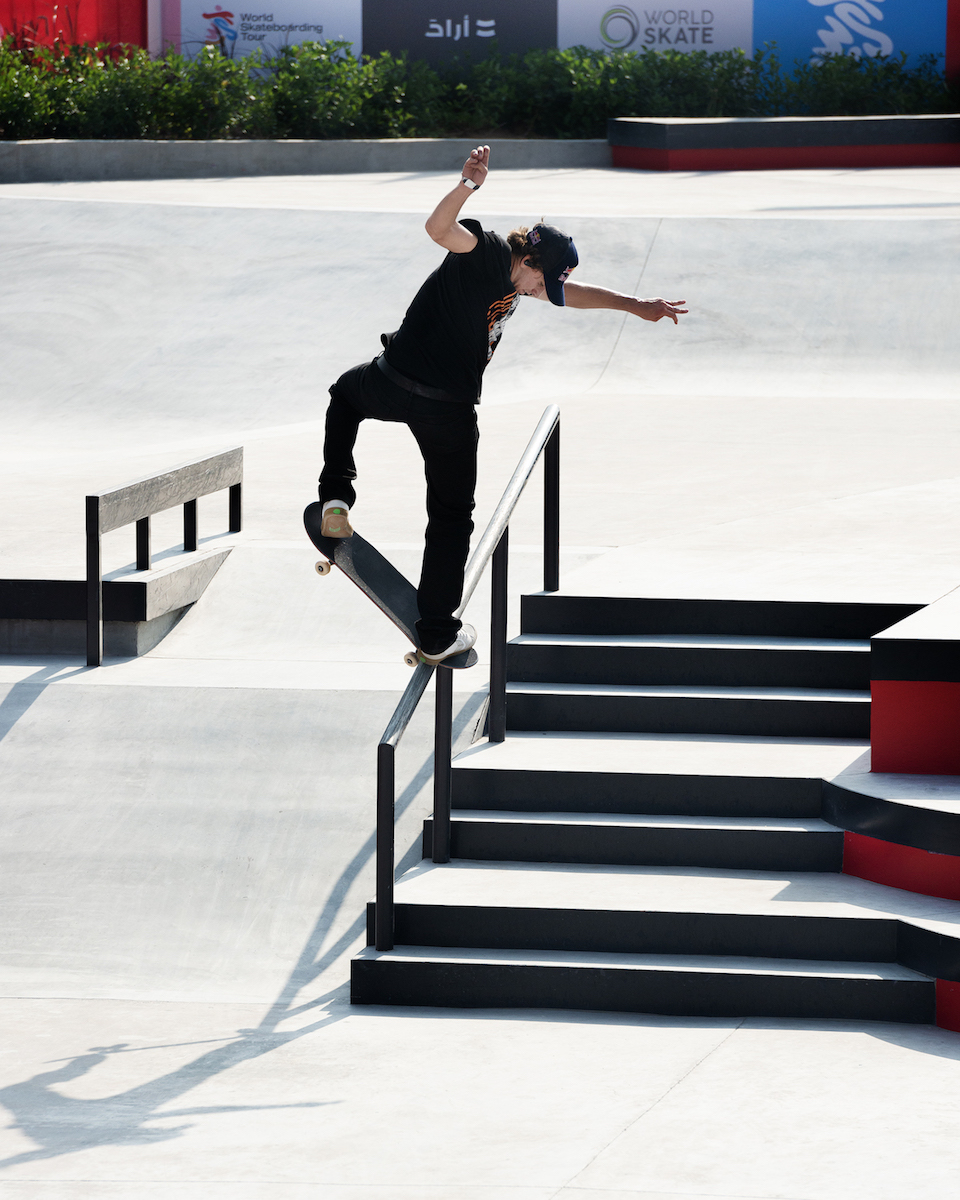 That leaves whole swathes of the planet- entire continents, actually- who have never had the opportunity to link up, high-five and get down at a big skateboarding meet up in a way that the lucky among us have not only had the chance to but also perhaps become complacent about. Well, no more. There is nothing complacent about the skateboarders from Iran, and Mozambique, and Zambia and Indonesia and Myanmar who are here right now, skating alongside their heroes and forging connections in a way that few things outside of skateboarding can do.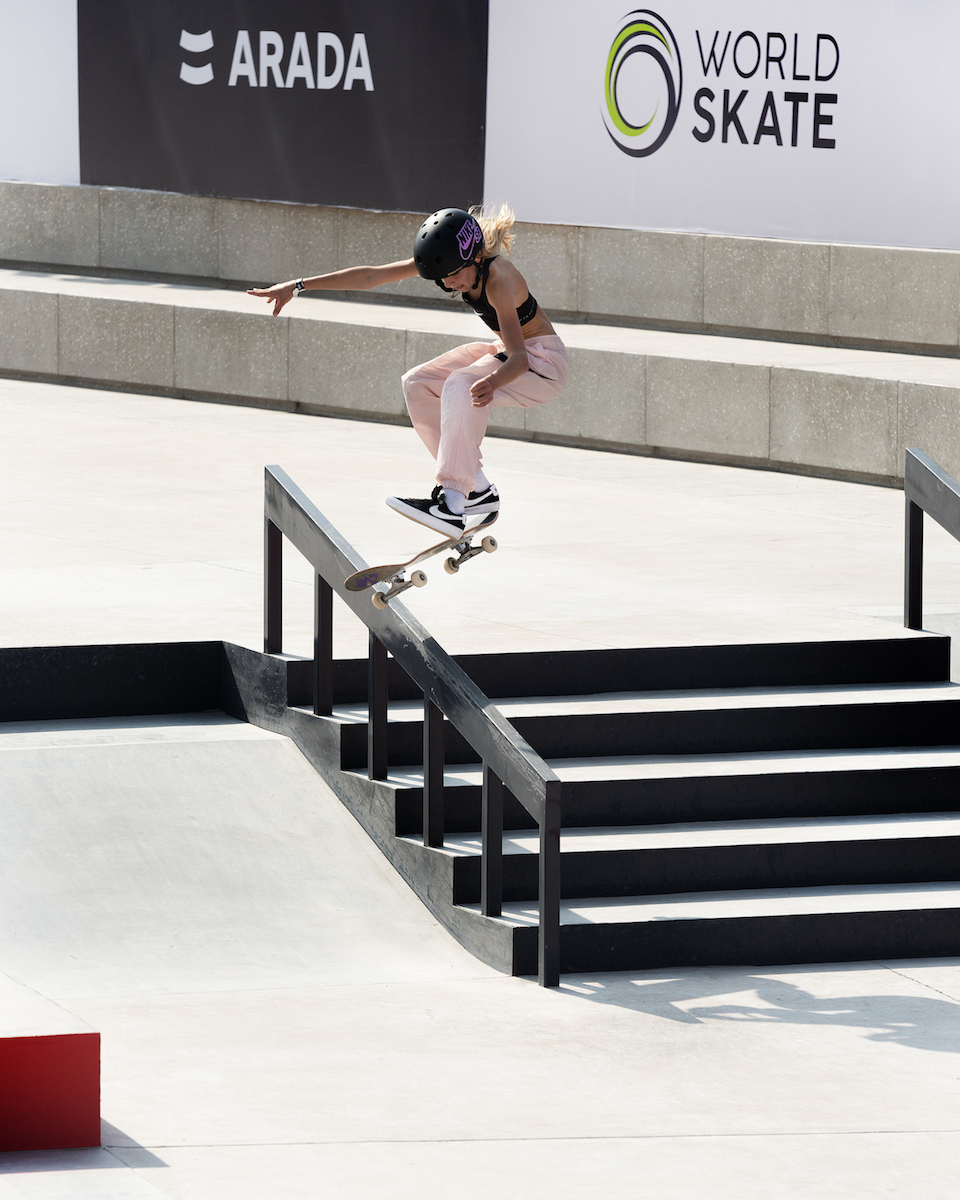 14 of them are here as part of an Olympic Solidarity initiative called the Youth Athlete Development programme, which has underwritten their expenses to come here and rip; a fact that few other event organisers can either deliver or acknowledge. This is the power of dreams, made real, and happening right now. And on the subject of the event itself- as anyone in attendance will attest: this is the most polished, organised, efficiently-run skateboard contest any of us have been to.
For all the projected misgivings about holding such an event in a part of the world which had hitherto not done so, it would be remiss not to admit that the skateparks themselves, the calibre of production values, facilities, kindness, courtesy and undeniable hospitality on show here not only put a lot of other skateboarding events in the shade, but set a new benchmark standard worthy of the launch event of the Road To Paris 2024 against which all other top-tier skate events around the world should be measured.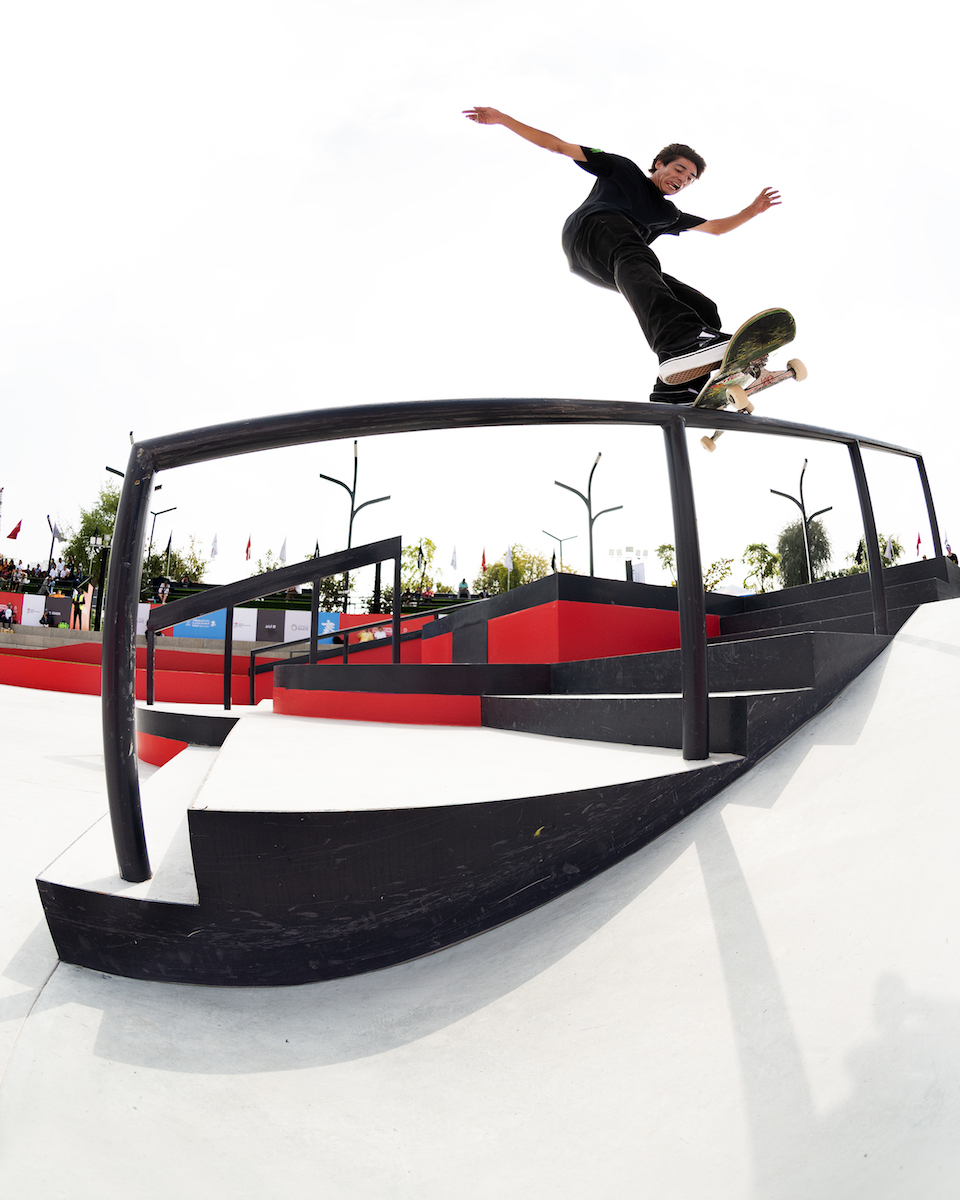 But don't take my word for it- just ask any of the 460 skaters taking part here over the next two weekends. 168 of those skateboarders took part in the street qualifiers today over the course of 11 hours of heats. The bleachers are full and as you might imagine, as the sun went down the intensity of the skating went up until we were left with a top 16 made up of both familiar names and relative unknowns who now go forward to do it all over again in the semi-finals when that number will be halved again.
We will be bringing you the action live and direct all this weekend from a new era in skateboarding which was both promised and delivered, as the Road To Paris begins in earnest.
Join us on the Olympic website, World Skate TV or Red Bull TV as you wish- but do join us, won't you?
WST Sharjah Men's Quarterfinal Results:
Jagger Eaton
Kelvin Hoefler
Aurelien Giraud
Ginwoo Onodera
Kairi Matsumoto
Ryan Decenzo
Alex Midler
Sora Shirai
Joseph Garbaccio
Richard Tury
Chris Joslin
Angelo Caro
Gustavo Ribeiro
Tao Sasaki
Giovanni Vianna
Jhancarlos Gonzalez
WST Sharjah Women's Quarterfinal Results:
Roos Zwetsloot
Rizu Akama
Chloe Covell
Yumeka Oda
Paige Heyn
Pamela Rosa
Funa Nakayama
Liv Lovelace
Mariah Duran
Gabby Mazetto
Aoi Uemura
Momiji Nishiya
Nonoka Nakajima
Haylie Powell
Rayssa Leal
Daniela Terol