The 2022 World Championships at Aljada Skatepark in Sharjah, UAE, which we all just experienced (and seriously- how good were they??) also marked the formal launch of a much bigger phase in World Skate's raising of the contest bar on the Road To Paris 2024- the World Skateboarding Tour. The World Skateboarding Tour will incorporate both Pro Tour and World Championship events in both Street and Park all of which offer the opportunity to gather OWSR ranking points toward qualification for the Paris Olympic Games of 2024.
The Street and Park events will take place at different locations throughout 2023 before returning to the UAE early in 2024. Other new Pro Tour-level destinations include Argentina for Park, and Switzerland for Street. The World Skateboarding Tour has staggered the number of events any single skater can credit points from, which allows skateboarders to choose the events which best suit them, or to improve upon earlier performances.
The period from World Street Skateboarding Rome 2022 up to and including WST Pro Tour Sharjah in January 2024 will act as 'Phase 1' of Paris 2024 Olympic Qualification.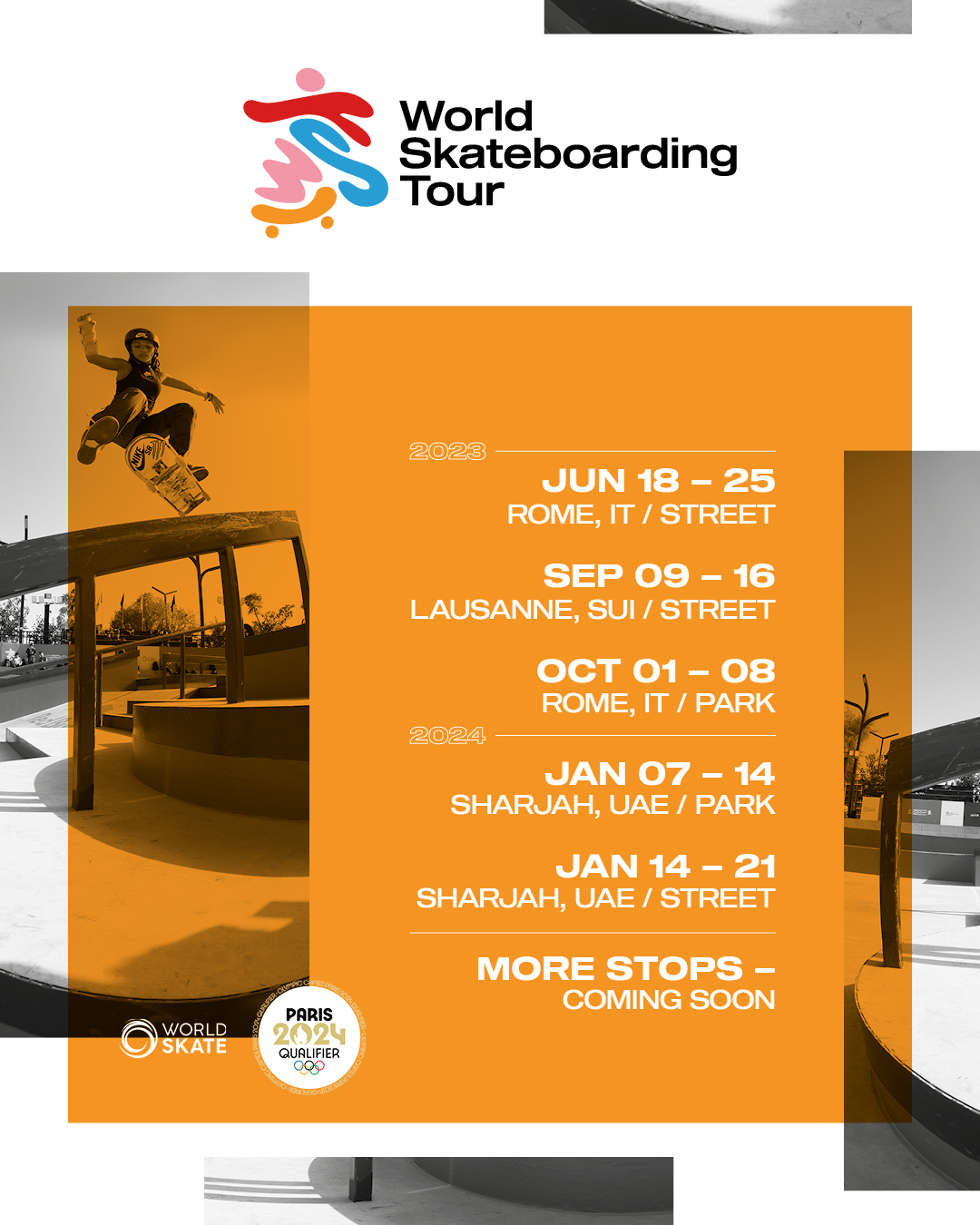 Starting from Phase 2, only the 44 qualified athletes qualified from Phase 1 will be eligible to earn OWSR points. As a consequence, the 22 skaters who will participate in the Paris 2024 Olympics will be selected from those who compete in Phase 2.
Our belief is that the success both of Rome and Sharjah have demonstrated that World Skate have set new international standards in production and execution which befits an Olympic discipline. The World Skateboarding Tour has begun in earnest: forward we go.
See you on the Road To Paris!
You can read all about point distribution, OWSR rankings and other technical matters going forward, here.