DJ'ing, when done well, can be an art form. Event DJ'ing is an art form within that art form. Let's be honest, a lot of skateboard event DJ's can be pretty awful, from rinsing the Beatnuts to playing broken rhythms that don't suit the ambience or fluid tempo of the activity.
On the other hand, skateboarding runs on energy, and the right tune dropped at the right moment can lock everyone involved into something exhilarating and fantastic.
So with that in mind let's take a moment to mention the music of our World Skateboarding Tour DJ, Redbeard.
From his years spent working behind the counter at Amsterdam's Skateshop-cum-Record Store Independent Outlet, Ramoen Verbeet (for it is he) has an unbelievably eclectic music taste which spans genres and eras.
Take, by way of example, this 150-track long playlist from the WST World Championships in February: a wildly diverse mix of classic rock, soul, new-wave, even some Latin when the sun was streaming in just right. The Stone Roses to Slayer, Fleetwood Mac to Eddie Murphy and Bicep, all blended seamlessly to rise and fall with the day. He played Stevie Wonder's 'Happy Birthday' for Aurelien Giraud's birthday run, played 'Lola' for Lola Tambling's, and sampled up some revs for Pedro Barros' intro- so his soundtracking is also intelligent and reactive, which is the forgotten aspect of playing music over long periods of time.
Great DJ'ing is a rare thing, and this is great contest DJ'ing: equal amounts of music you know and music you don't, which all sounds good. Redbeard keeps that dialled in just right. We contacted him back at home in Holland to learn about his story and approach to creating skate ambience below: be sure to check out his Spotify mixes here, and give him a follow as he takes us all on a musical journey alongside the World Skateboarding Tour on the Road To Paris 2024!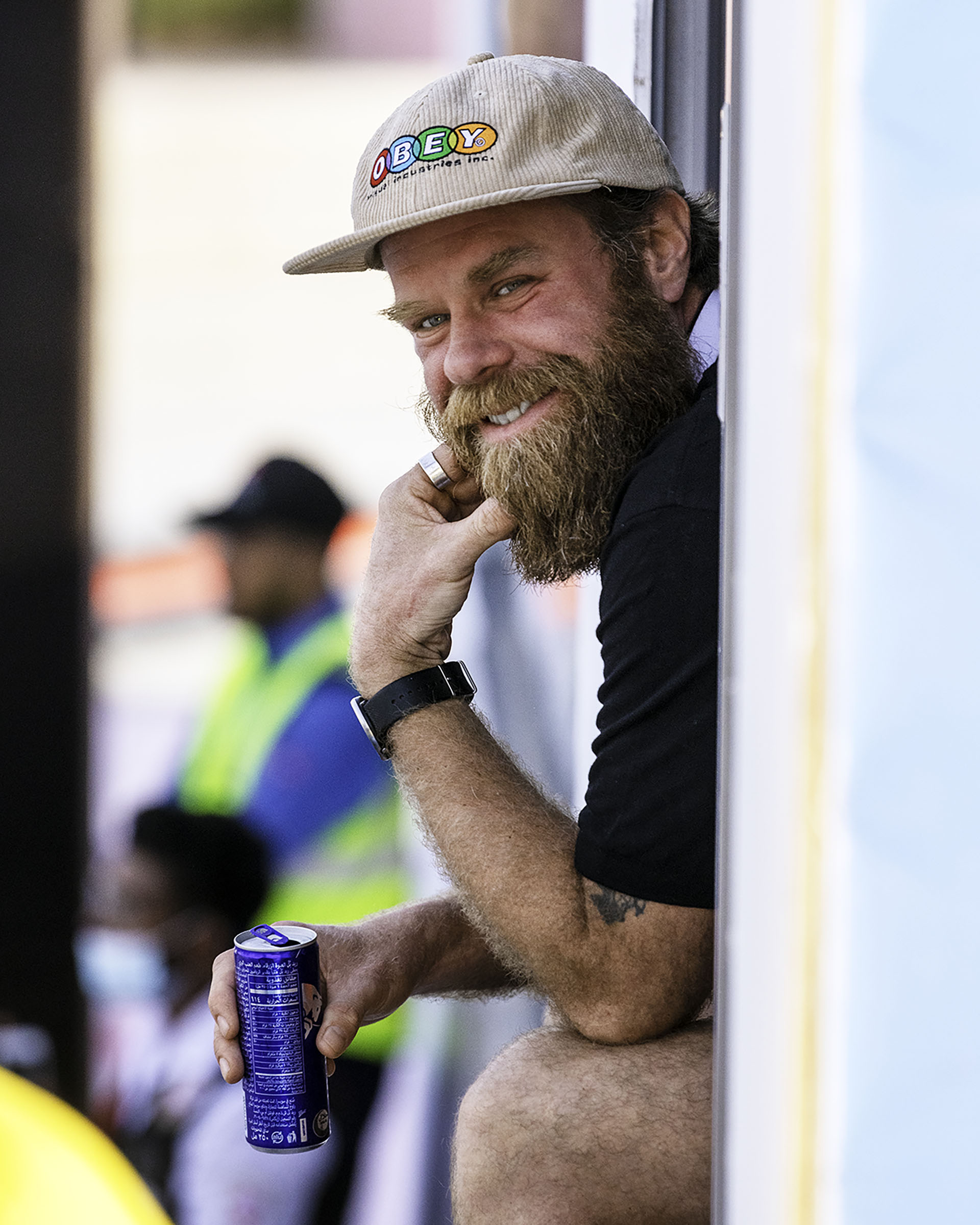 Hey, Ramoen- can you tell us the story of your working life at Independent Outlet?
Yes- 'Indy Outlet' in Amsterdam… it's Aziz and Mireille's punk and skate hangout. I wanted to work there from the moment it opened in 1995. Mireille was my babysitter since I was five years old. Aziz taught me how to ollie when I was seven… this is back in 1988. He also happened to be the frontman of (skate-punk band) N.R.A. and after touring the US in the early 90's, they were featured in Thrasher Video 5, 'Feats'. At their concerts they already sold a wide selection of records & merch, then adding Thrasher gear until they decided to open small skatepunk-record store- lifestyle shop. To this day, it's still a very unique lifestyle store; an essential destination when visiting Amsterdam. I started working there early 2000's, and quickly picked up the shop-team sponsoring responsibilities and Team-Manager stuff for the brands we distributed throughout the Netherlands and Belgium.
The shop also sponsored some of the sickest yearly events in the Netherlands- with professional PA and DJ sets. Aziz would always DJ; he would play a mix of punk, new wave, reggae and disco. One time, he couldn't make it and just gave me his record case with Post-Its: (side) A - (track) 1, or B-3… DJ'ing with Aziz was the best!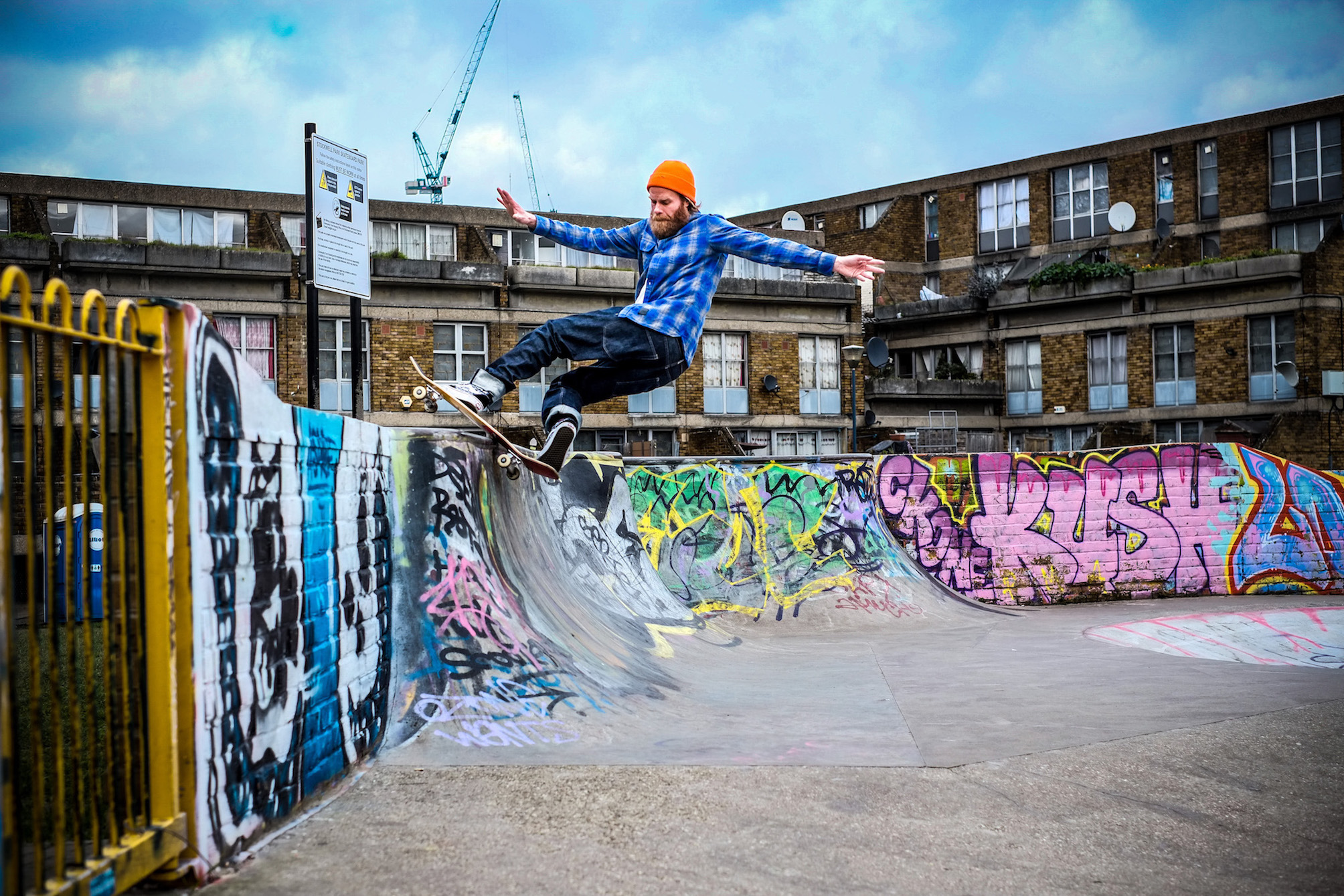 You've said elsewhere that the introduction to a lot of different kinds of music at once there gave you a breadth of interest in all types of music at the same time. Is that the key?
Mid-90's, when I picked up DJ'ing, I was only into underground, mainly East-coast hip-hop. Not that I didn't like anything else, but more because we could only afford to buy a few 12-inches a month… or maybe an album. If you wanted to learn beat juggling, you needed a second copy of the same record- so we formed little DJ collectives and shared records; made sure to befriend that one guy you had the 2 Technics 1200's and a DMC battle mixer!
Somewhere in the summer of 1997 I went to my first rave and that completely changed my life. It was such a euphoric experience and the one thing that amazed me most was that the DJ (Tom Harding) was scratching and using the crossfader to tease beats and samples from old-school hip-hop, like Public Enemy and Ultramagnetic MC's, like battle DJ's would do. The music was out-of-this-world- it was tough as nails, with psychedelic breaks and sampled underground rap vocals. Everything was new, like I'd never heard before. From 1997 until 2000, I was obsessed with fast-paced acid house and rave music. Then that style of music became commercialised and I wasn't feeling it anymore. Around that time, the first CD-turntables were introduced which were able to replicate scratching and so on. That, in combination with CD-writers and filesharing websites like Napster made it possible to mix all the music you wanted without having to spend all your money on records.
I dipped out of the club scene and back into skateboarding. With Tony Hawk's Pro Skater 2 just coming out and skateboarding blowing up, there was just so much momentum and newness to everything. This was before YouTube, Spotify, Facebook and Instagram- we used to play all the new skate video's on repeat in the shop and at home. So all the soundtracks to those video's made such a big impact… the music paved so many new roads through my musical interests. Apart from the classics like Streets on Fire, Video Days, Questionable, the Sorry's, Menikmati, Photosynthesis, Yeah Right, Mouse, Goldfish, Trilogy, Baker 2G, Fully Flared, Mindfield and all the Transworld video's, there are so many more. My favourites back then were all the Seasons video's from the Bay Area.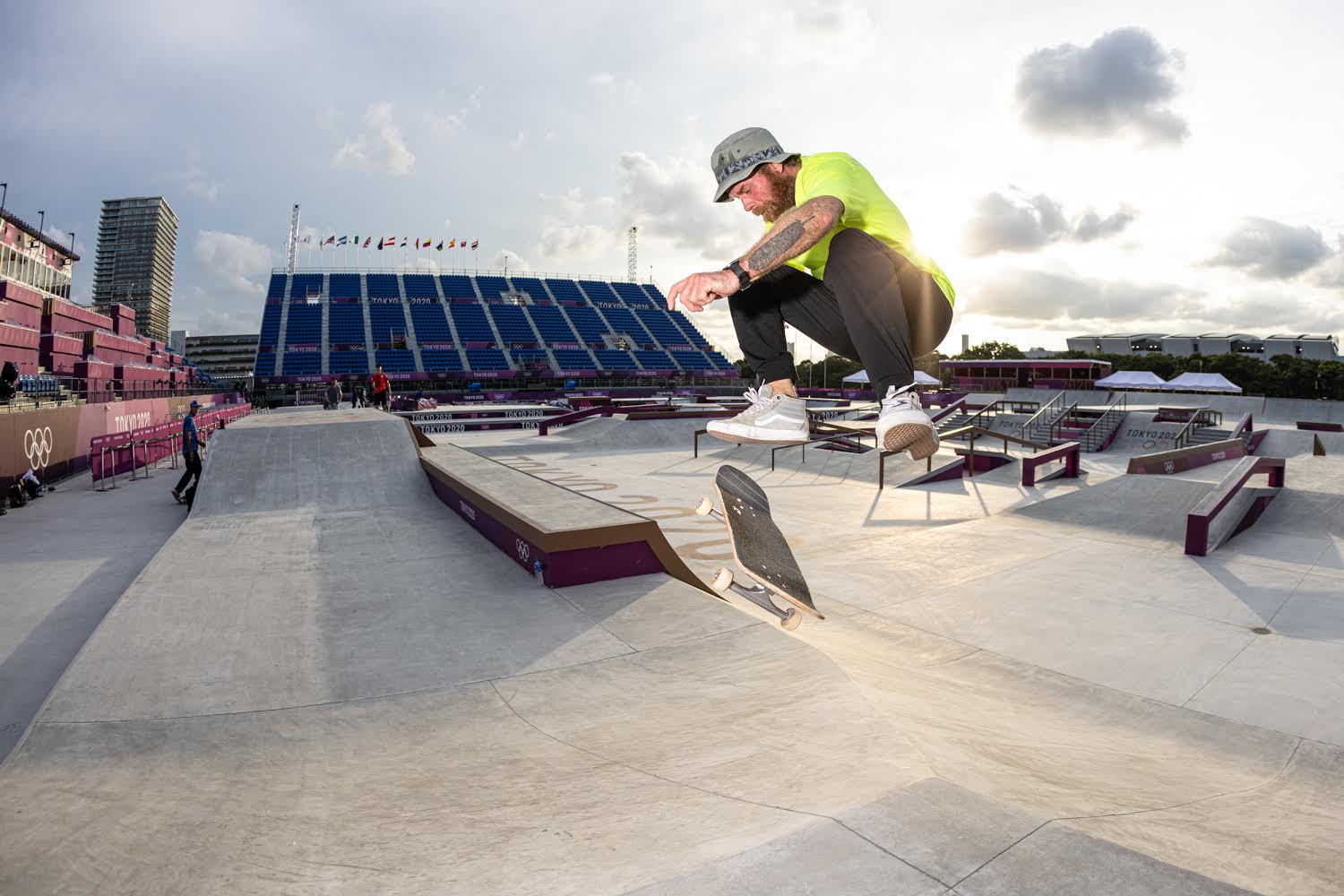 Did anyone famous ever come into the record store?
I think a lot of famous people came by, but as a skaterat we weren't too bothered with the music business side. Lots of underground hardcore bands played in the basement of the store; those shows were crazy. For me, personally I always fanned out when one of my all time favourite DJ's dropped by- the 'Baron of Techno' Dave Clarke. He used to come in every few weeks to buy band T's… Aziz is friends with Adam Horovitz- Ad-Rock, from the Beastie Boys. They would drop by the shop and the whole shop crew were invited to the concerts when the played in Amsterdam. So ill!
Without bigging yourself up, can you tell us some of the more unusual places you have DJ'ed?
Well, I'd say the most unusual place yet would be Henan, China in 2019. It was this small city, four hour's drive from the nearest airport. It was the first event held there after years of construction- probably, like, 'build it and they will come'?
The venue was set up with this enormous festival sound wall. Obviously, playing for skaters and not 100,000 intoxicated party people is different, but let's just say that I had a lot of fun with it. Yes, there were complaints from some riders that it was too loud at some point, but it was pretty special- and everybody was diggin' it. At night, we'd have a huge karaoke set-up on a podium in the main square. TJ Rogers slayed everyone, so epic!
Other unusual experiences… both my first Summer and Winter Olympic Games. Tokyo was just a dream come true, being involved with it after all the setbacks and uncertainty going into it due to the coronavirus pandemic. It felt like a three-week private session, hanging out with the production and media crew and all the skaters, getting a lot of recognition from all directions- it was amazing. Obviously, the pressure was on during the live broadcast and actual competitions- but it really felt like everything clicked, all the time I've spent DJ'ing up until that moment was preparing me for it.
After working in Tokyo, I got invited to be part of the Winter Games in Beijing. I can't even explain how weird and challenging that was- stories for days! Special memories… I did get to go snowboarding a few hours, which was so sick- no queuing and fresh pow!
I remember the Vans DownTown ShowDowns- I got to DJ in the city centres of London, Amsterdam and Paris for thousands of people; not playing as a main act but just casually DJ'ing in background was a very surreal feeling. In Paris 2013, the afterparty was Black Moon as the main act and I was DJ'ing back-to-back with John 'Juan Love' Cardiel and Tom Penny on the mic, toasting on stage with his back to the crowd.
'Eclectic' can be a loaded phrase in DJ'ing because it forgives a lot of bad taste- what is the thread that runs through your interest in music?
This is an ever-changing formula. Nowadays, I play for all kinds of crowds. I've spent years digging into originals... rewatching the back catalogue of skate video archives. On the side of the event DJ'ing I service about 15 to 20 weddings a year. As you mentioned, I think DJ'ing longer sets is about catching a vibe in that place and time. It's about balancing popular well-known music with unknown or forgotten tunes combined with timing, witty references and bold statements. You can't please everybody all at the same time- that's why you have to switch it up a lot, in my opinion. There's an 80/20 rule which can be applied to any occasion, or profession.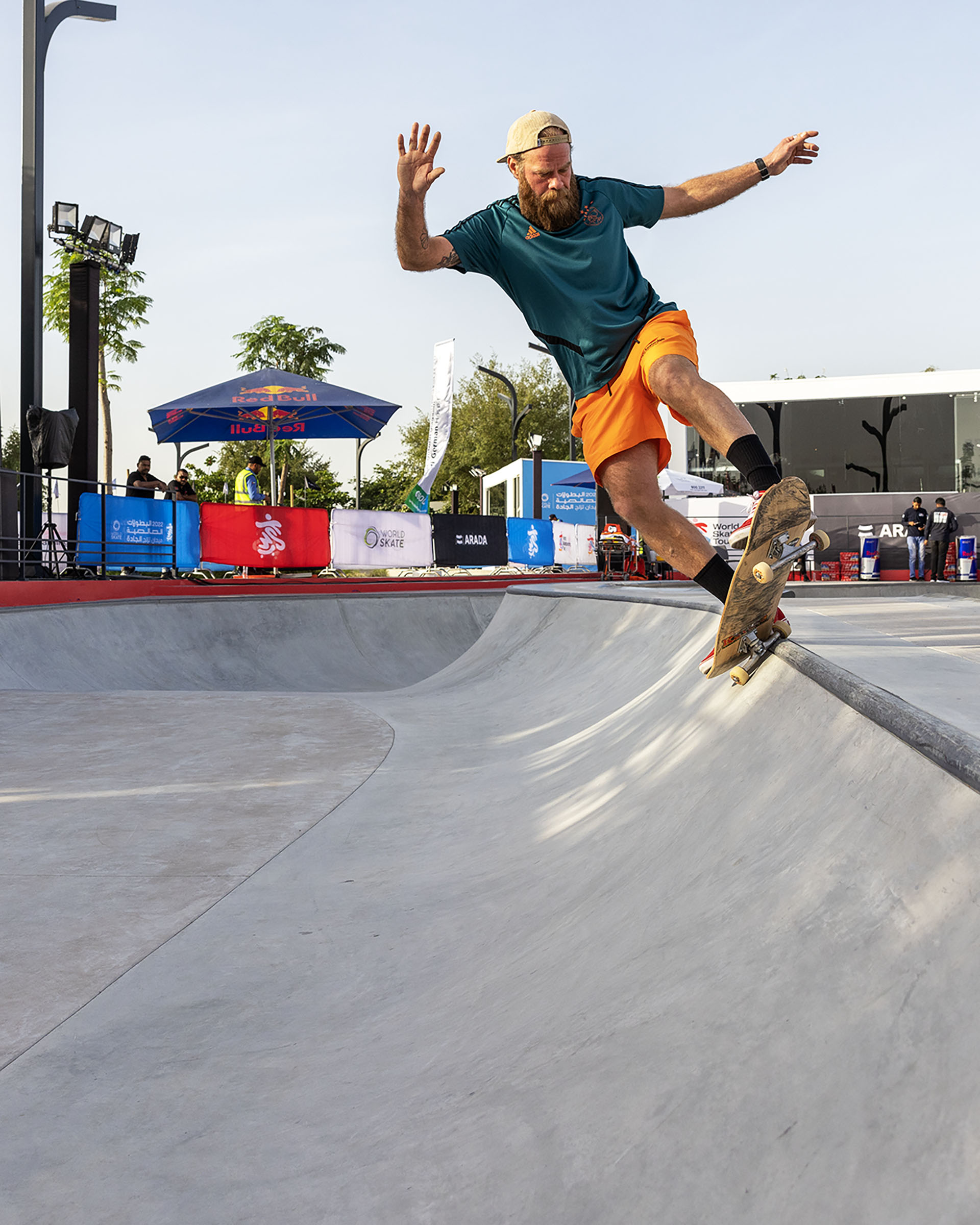 Skating and DJ'ing are a dangerous mix- what's the story with your wrists?
I've learned that I can still DJ with one wrist, however you're not allowed to drive so you need a chauffeur to go to your gigs. If you have a flight in one and a half weeks, you better tell the surgeon it needs to be an open, removable cast! My first serious event DJ'ing went down when I was injured from skateboarding, so I guess it's always been like that. At this point, I know getting injured again is just a matter of time, but being self-employed I try to stop before it's too late. Besides DJ'ing I also work as a massage therapist- the last switch crooked grind to broken wrist almost ended that part of my career opportunities. Like the sticker on your new deck says: 'Always skate within your own abilities'.
Do you have a preference of event type or location, or is it all the same to you from a professional perspective?
There are pro's and con's to every type of event. In terms of skateboard events, I fully back the way we are presenting skateboarding to the non-core world of curious sports enthusiasts through the Olympic channel and whatnot with the World Skate Tour; it's not an easy task to carry out in a legitimate way! But, we walk the line, balance it out and everybody involved- including the competing skaters- know that we are making history… and it's only getting bigger and better.
I personally like the more open format events with a jam session or Best Tricks on multiple obstacles, it leaves more room for creativity and feels more inclusive… not as cut-throat. Back in the days my good mate Rik layed the foundation for the Shop Team Battle contest, which years later became the Vans Shop Riot Series. This is still one of the sickest formats, because you get to watch three or four skaters do a 3-minute run together, hype each other up and create lots of magic- spontaneous doubles, or even triples, together.
I've become used to the idea of playing non-explicit lyrics at the big events, but it's much less pressure on my performance if I don't have to worry about bad language. I still love playing underground hip-hop and other, more provocative, music… it's not easy finding clean versions of those. Last year, I was part of the best event of 2022- Flatspot's Pier Parade at Skatepark Pier15 in Breda, Holland. It is probably best described as the Dutch 'Thunder and Chaos' version of the Dime Glory Challenge, and it also coincided with the European Damn Am series. There were lots of very talented skaters, live bands, a massive soundsystem, crazy side-events, fireworks, more than a thousand visitors raving and headbanging. It was bonkers, like a proper festival-style situation. Make sure to take note- we are working on the second edition, planned for the 15th of June, 2023!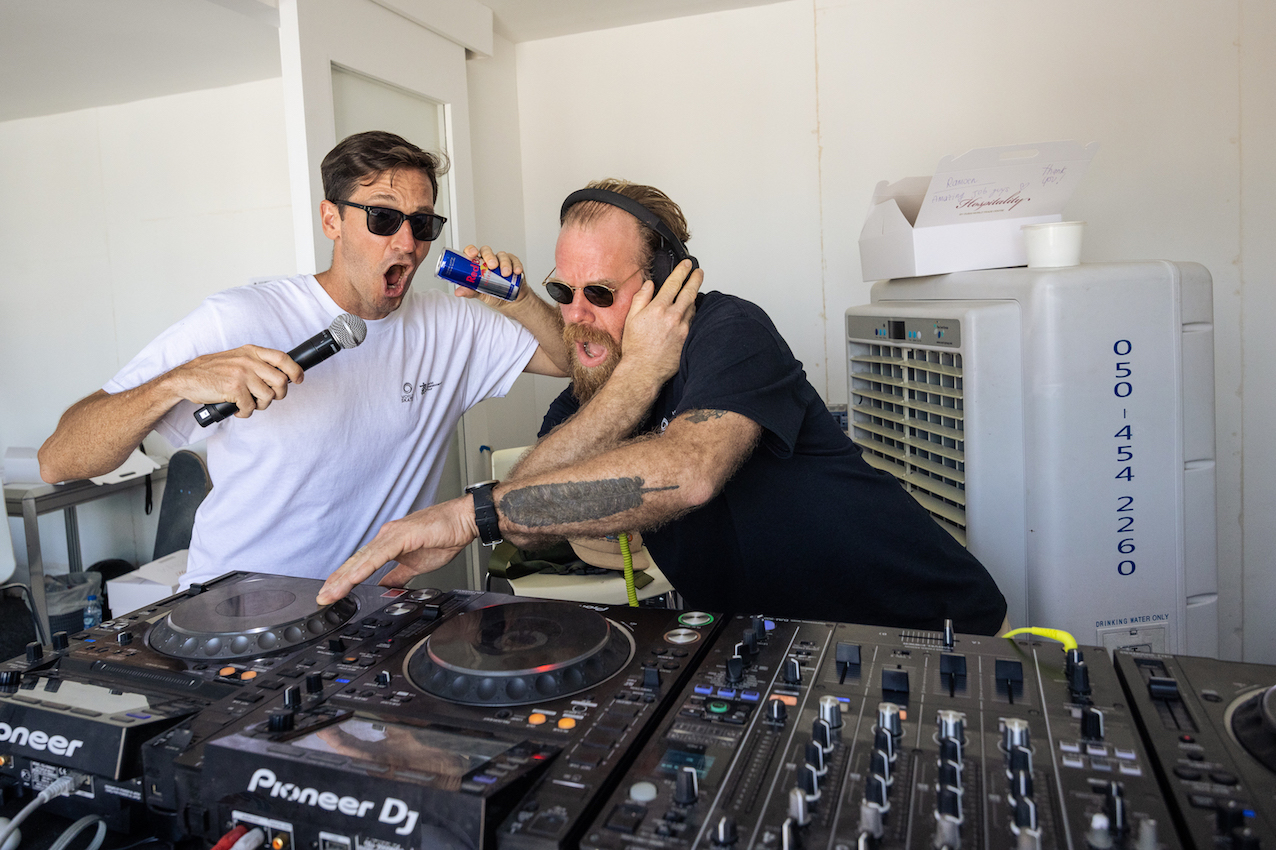 Can you tell us your Aqua story from Rome last summer?
Yes, Rome… I don't know, man. The event MC's Davide Martinazzo, David Luther and I were hanging out in front of our hotel, ten minutes to midnight… the night-shops were closing any minute. We were beat up by the last five days of hosting the Street Skateboarding Rome contest, but this was our only opportunity to maybe see a bit of the Rome nightlife since the finals would be next afternoon- so the first day we wouldn't have to be at the venue at 9 in the morning. Unfortunately, we didn't plan any meet-ups with anybody so we decided just to sit in front of the hotel on the pavement, lurking, with a plastic bag holding maybe 6 beers or so. This group of quite eccentrically-dressed people walked up to us. Some of them looked kind of young but somehow plasticky. After a weird conversation about looking like artists and who looked younger- while it was evident almost all of us were forty-plus-Miss Plastic Fantastic spilled the beans, because we couldn't guess who they were: "We're AQUA!"
They insisted on taking us out clubbing, so we went. If you've never heard of Aqua, they're from Denmark and had a smash hit in the 90's with Barbie Girl... apparently they're still headlining festivals and touring the world half the year. Well, let's just say they knew how to keep the party going. It was a very... unexpectedly satisfying night! I had a conversation with Lene where she said that if I'd play Barbie Girl during the finals the next day, she would repost it on the Aqua socials. In the end I did play the intro of the extended version, right before the women's finals started and mashed it up with Ava Max's 'I'm not your Barbie Girl', because those lyrics, in this era, made more sense. I think we recorded it- but we didn't bother sending it to them, in the end. It was the thought that counted, I guess!
What was the last thing you listened to?
This last week, I've been listening to a lot of Amon Tobin and all his aliases and collaborations. If you're not familiar with him, the opening song and Rodrigo TX part in Menikmati are tracks by him- very unique, jazzy, dubby electronic breakbeats. Then there are artists I know through the Dutch skateboard scene that I play a lot at events: Mich, Pauper, A Fungus, Dandana, Raderkraft, Coco Bryce, Zohar, Young Marco. You should definitely check them out.
What does the future hold?
I'm super grateful to be making a sustainable income by combining the things I love most. I hope to expand my services to more international events worldwide and be part of the World Skateboarding Tour for the long run. I'm playing a few music festivals this year as well. I also love to play an underground rave once in a while, so I'm working on that with some friends as well. I'm aiming to open my own massage therapy practice in Amsterdam after the Paris 2024 Olympic Games. Last- but not least- I've picked up music production, which has been a small dream since my twenties and now I've finally decided to pursue it- just to have fun, and add more dimensions to my DJ'ing, for now.
More?
WST World Championships 2022 Playlist