Allow us, if we may, to draw your attention to the return of FISE Montpellier, the huge action sports festival held annually in France's Occitane region overlooking the Mediterranean Sea.
With almost every iteration of the extreme sports genre descending on the city for contests throughout the weekend of 17th-21st of May, you can expect something for everyone- but be warned, the event is roadblocked every single year with fans who spend all day soaking up the sunshine and good vibes along the banks of the river Lez.
From a skateboarding perspective, previous entrants have included familiar names such as Danny Leon, Ke'Chaud Johnson, Angelo Caro and Brandon Valjalo, and the finals will follow the familiar 2/5/3 format: each of the 8 finalists will have 2 fifty-second runs scored out of 100 of which best counts, plus their top 2 out of 5 best trick attempts. Each Best Trick attempt is also scored out of 100, to a maximum hypothetical combined score of 300.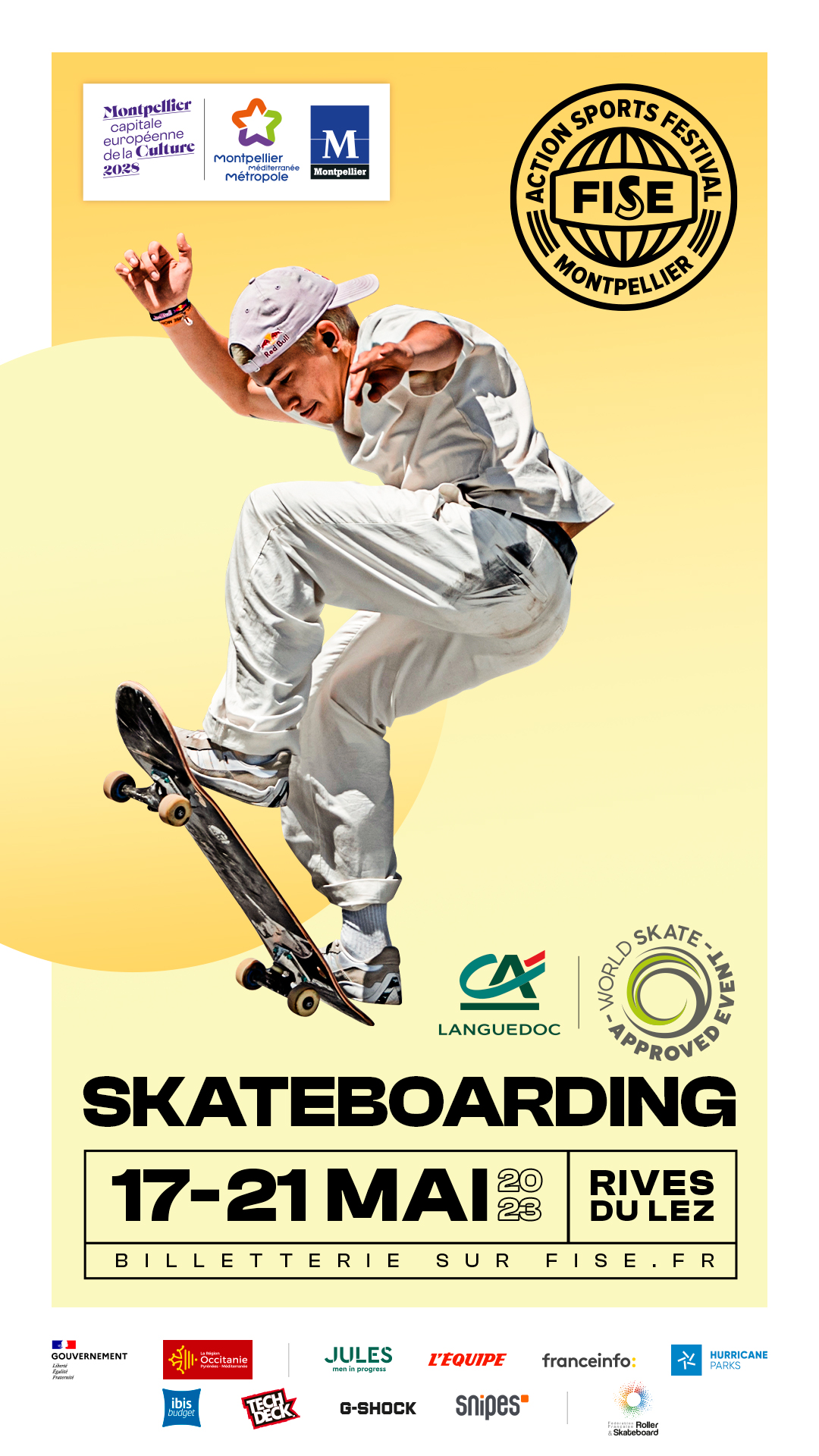 FISE Montpellier is a World Skate-approved event, meaning that it follows our judging and format criteria- but it does not accrue OWSR points or contribute to Olympic qualification.
If you'd like to enter, you can register on www.fise.fr; on-site rider accreditation is open from Tuesday 16th May.
If, on the other hand, you'd like to watch the action but are far from the south of France, you can watch live from the Semi-Finals (on Friday the 19th) onwards just by following this link!