FISE Montpellier, which took place in late May, is by now one of Europe's best-established action sports festivals, welcoming as many as 175,000 people a day to the city's natural stadium created by the banks of the river Lez. Most avenues of what we may consider extreme sports are represented at this enormous urban jamboree, including- but not limited to BMX, Parkour, Breakdancing- and the part which is most relevant to us, Skateboarding.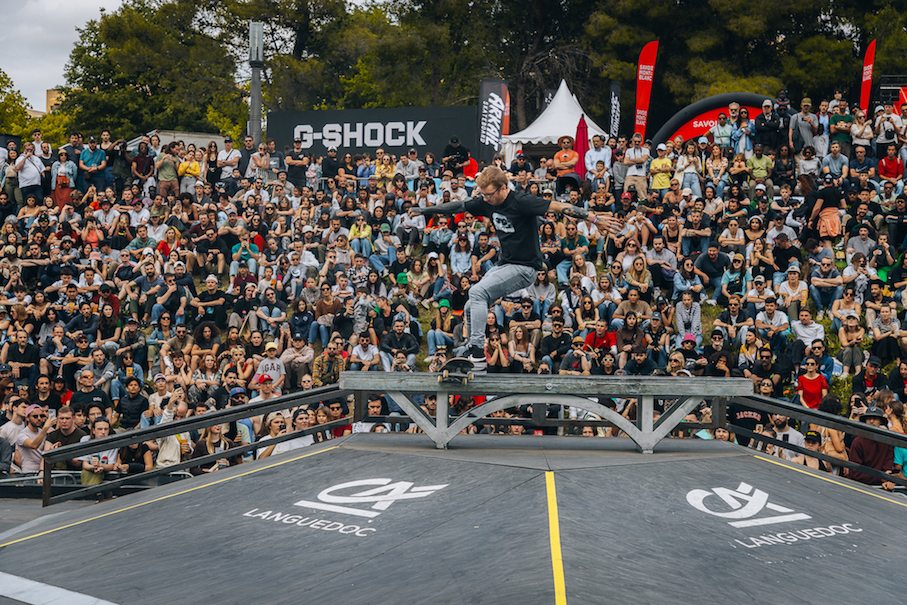 © Hurricane – FISE.
Although the event is naturally an international draw, recent years have seen domestic French skateboarding talent punch above its weight and 2023 would prove no different with Calais' Joseph Garbaccio showing why he is a stealth tip for any contest by qualifying first. Adrien Bulard is always good box office also but it would be Max Berguin who took top honours this year followed by the ever-impressive Slovakian Riso Tury edged out into second and Brazilian trick machine taking third place in a slightly weather-curtailed weekend.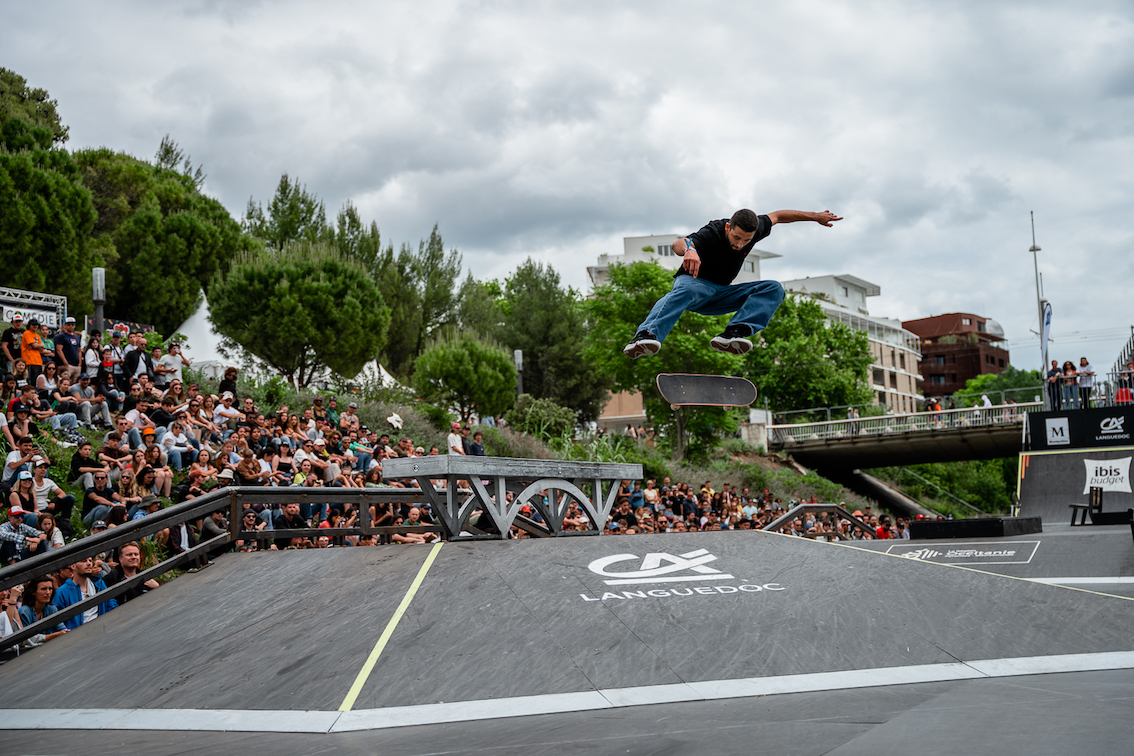 © Hurricane – FISE.
Read more about one of Europe's multi-sport mega-events here and book your tickets for next year!