Hi, one and all! Just a line or two to draw your attention to our first missive full of relevant info for October's upcoming 2023 Park Skateboarding World Championship in Rome (!!!)
As the third Park qualification event on the Road To Paris 2024, we are naturally expecting the entire event to be huge on every front and are looking forward to welcoming you.
In the first instance, be sure to download the PDF with all preliminary arrangements and FAQ's here.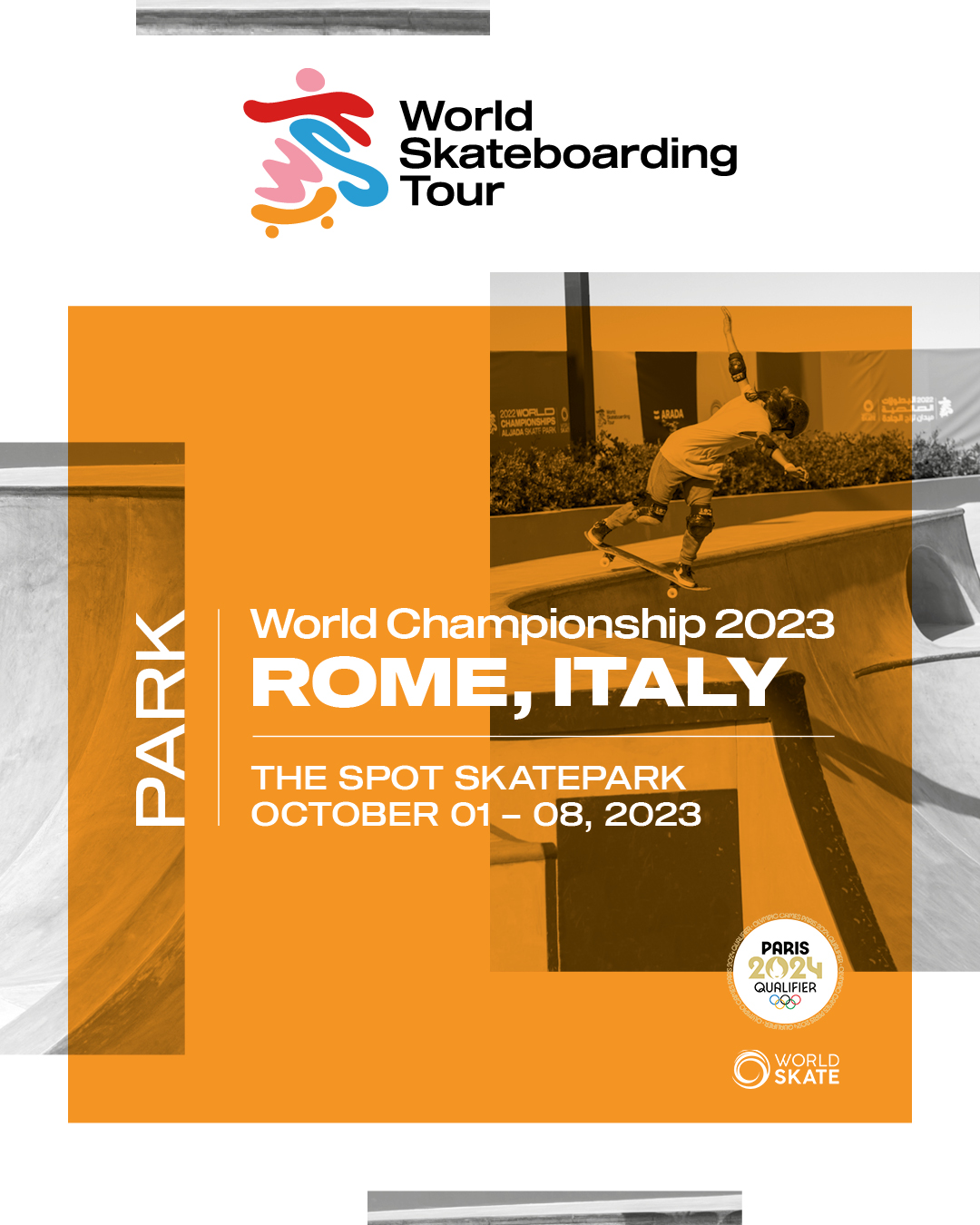 Topics covered include:
Basics (Spot Skatepark, Lido de Ostia, October 1st-8th and so on)
An incredible accommodation proposal (updated with additional info!)
Registration info (through Infinity App, from August 28th to September 18th!)
VISA/ Invitation letter protocol (where relevant)
Pre-seeding Information and additional staff quotas
Naturally as October draws closer we will inform you of any useful additional info, side events and the like- but, for now, this should contain all you need to begin your road to Rome this October and becoming part of the WST Park World Championship 2023!
Stay well, and see you there!