Slovakia's Richard Tury should tell you everything you need to know about skateboarding and the power of dreams: from a little crew skating the self-made obstacles in the yard between Kosice housing blocks to the Olympic Games. Making a living on what remains of the skateboarding industry events circuit has allowed him to travel the world while refining his technique and learning from the best. An absolute heelflip maestro, he came 5th at WST 2022 World Championships in Sharjah and is, remarkably, improving into his 30's. Currently lying in 8th place in the OWSR rankings on the Road To Paris 2024, it is hard to emphasise just how little of this was written for Riso. Born into the fallout of the collapse of the Eastern Bloc, nobody held a door open for these kids. Now: Slovakian skateboarding is by no means unheard of throughout Europe and beyond- Peter Molec, Andrej Leskoviansky, Marek Zaprazny and Roman Lisivka have all contributed verses, there; but not in this arena. Richard Tury is out there doing it on his own, against all odds- not unsupported, but largely freestyling it against nations who have medal programmes, replica TF's and all that jazz. That, surely, is something to be celebrated. We sat down with him at WST Rome.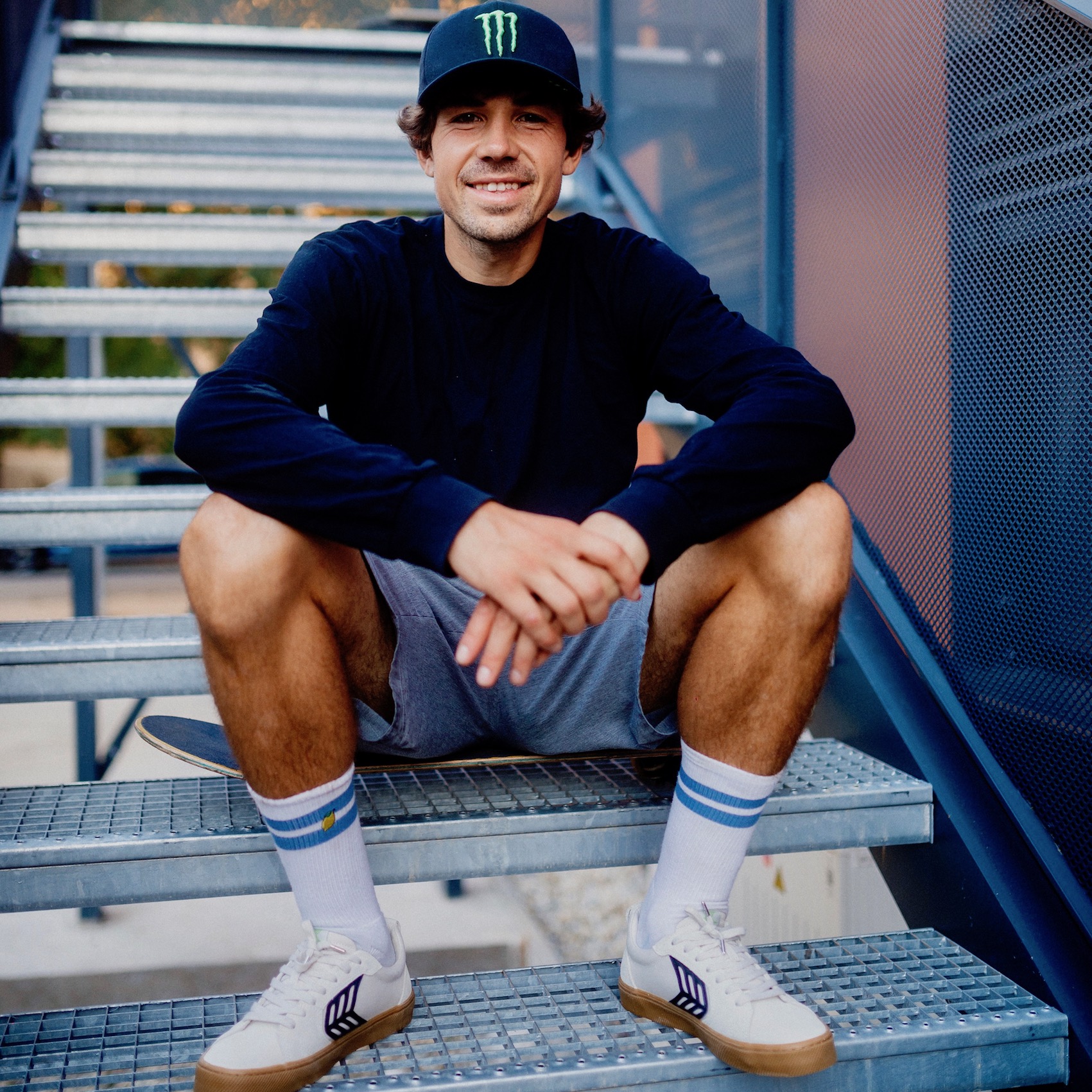 Ph: Juraj Tury
Hi, Riso: so let's go back over some of the stuff we have spoken about in the past: tell us about growing up skateboarding in Slovakia. You're from a town called Kosice, can you describe the skate scene there growing up… who was your crew?
Hey! I started skating when I was six years old, because we bought Tony Hawk's Pro Skater 2 video game. At that time, around 1999 to 2000, skateboarding in Kosice was really big. I remember there was a group called CSU- it stood for Cassovia Skateboard Unity- and it was a crew of at least ten really good skaters. When I bought my first board, we started to skate at the basketball courts next to my house in our neighbourhood. It was a big passion from the beginning, because we skated every day. Then, after two years, they built a first skatepark in Kosice- that's when we met all the good skaters from across Kosice. I remember, we watched every evening during the summer when the CSU crew skated the park or street spots in Kosice. Our crew was just from our neighbourhood; they were my good friends back when I started skating. I have so many good memories from street skating, contest travelling with them; I'm really thankful for those good times.

How did you get connected into the wider world of skateboarding? Did you ever go to those regional Prahactice or Beroun contests at the beginning?
I think it started when I started travel more often to the Czech Republic for competitions. One first big step for me was when I started skating for Vans and Tomas Vintr took me on my first trip to LA for three weeks. After that I started to travel more and more, so I really appreciated that experience. Of course, I know of Prahactice (fabled underground Mystic Cup warm-up event-Ed), but just from skate magazines or from videos because I was only born around the time when Prachatice was really big- but Beroun began in 2010, and my first contest there was 2012.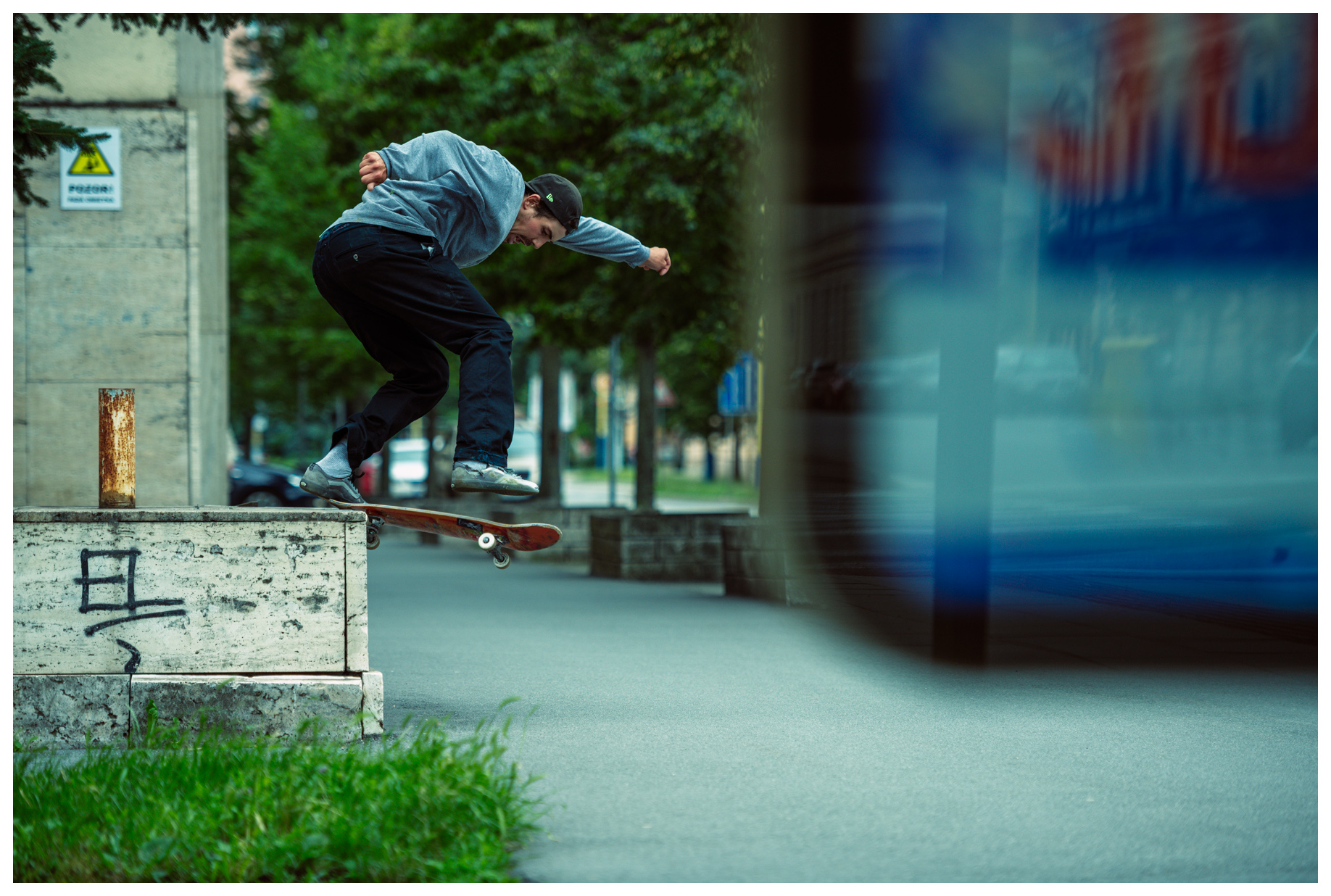 Ph: Mat Rendek
You live in Prague now, was that a conscious decision not to just rent a cheap place in Barcelona and drift in and out of the skatelife soup there? Does Prague work better for you?
Yes… I've been living in Prague since 2015 because they have so many good skateparks there compared to my hometown, Kosice. There are at least thirty skateparks now. Also, my girlfriend is from the Czech Republic. Prague has worked for me for so many years, but over the last four-to-five years I'm not even there, that often; I've started travelling more and more to the States, to LA- where everybody is. But when I'm in Europe, I'm in Prague: its a good place for me between travelling for trips or competitions.

When was the first time you placed well enough in a contest to think to yourself 'Hang on, I could make some money and see some of the world doing this'?
I think it was first Slovakian contests back in those days, because they had good prize money… after a couple of top three placings in competitions over a couple years, I tried more European contests in 2013 and it worked. That's when it all started to work, I think. But these days it's different than ten years ago. Every contest its really hard these days because you have so many good skaters in the world now and its going so crazy- as you can see at these Olympic events.
Can we talk a bit about Tomas Vintr? He seems to me like someone who used his foot in the industry door to help a lot of other people come up. How would you describe your friendship?
I remember that I met Tomas for the first time at some Czech contest. Then he started work for Vans as a skate manager and we start working together. Yes: he was a Pro skateboarder himself and he knows so many things about skateboarding- I'm really thankful that he took me on my first trip to LA when I was 18. From that trip on we are still working together. Thank you, Tomas.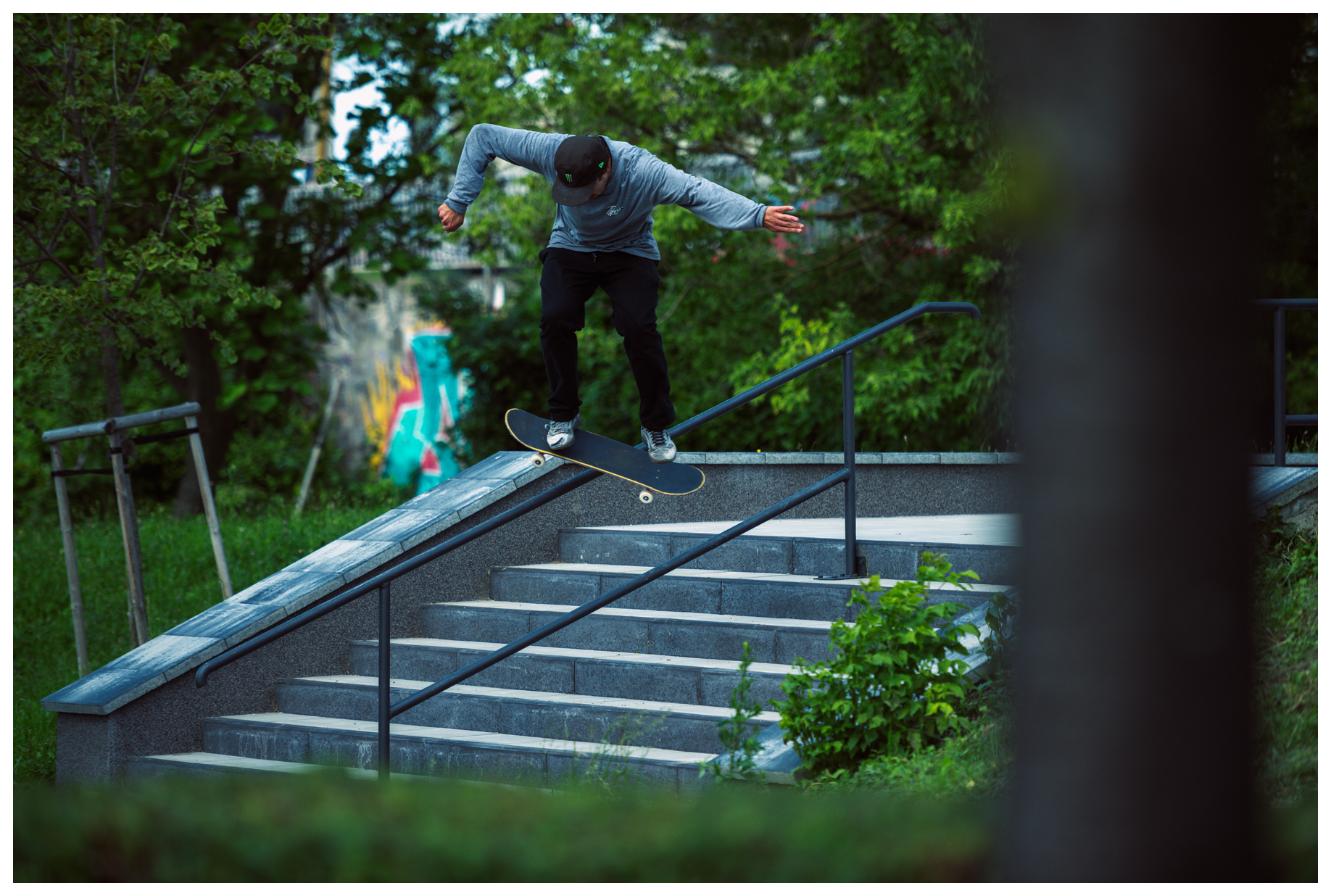 Ph: Mat Rendek
Your elbow injury is kind of a story in two parts. What happened there?
I broke my elbow in 2018 at a contest in Montreal. My elbow was broken in a couple of places and I had surgery to put two metal rods into the bone. Everything was OK for three years, but I remember at Tampa Am before final in 202,1 I felt something happen in my elbow and my movement was blocked a little bit- but it wasn't that bad. After two months it was the same feeling- sometimes normal movement and sometimes with this problem. I decided to visit my doctor and he discussed a few options but the best one was to get surgery and take out the metal and cut a little piece of the bone and replace it with fake bone. With a little bit of fake bone in there I can move my elbow again, no problem.

Can you give us a sense of what your contest-touring life has looked like in, say, the last year?
Last year was all about travelling between competitions and travelling to LA and Dubai to be ready for the (2022 World Championship) contest with Tomas. I think last year I was at home for maximum two months in total, because I was always on the road. I think that these days, skateboarding is on a very demanding level- and trying to push your skateboarding on the biggest level is sometimes really hard. That's why we're trying to skate parks which are similar to Olympic competition standard. For me, it was hard to understand how to put together some good lines in those skateparks.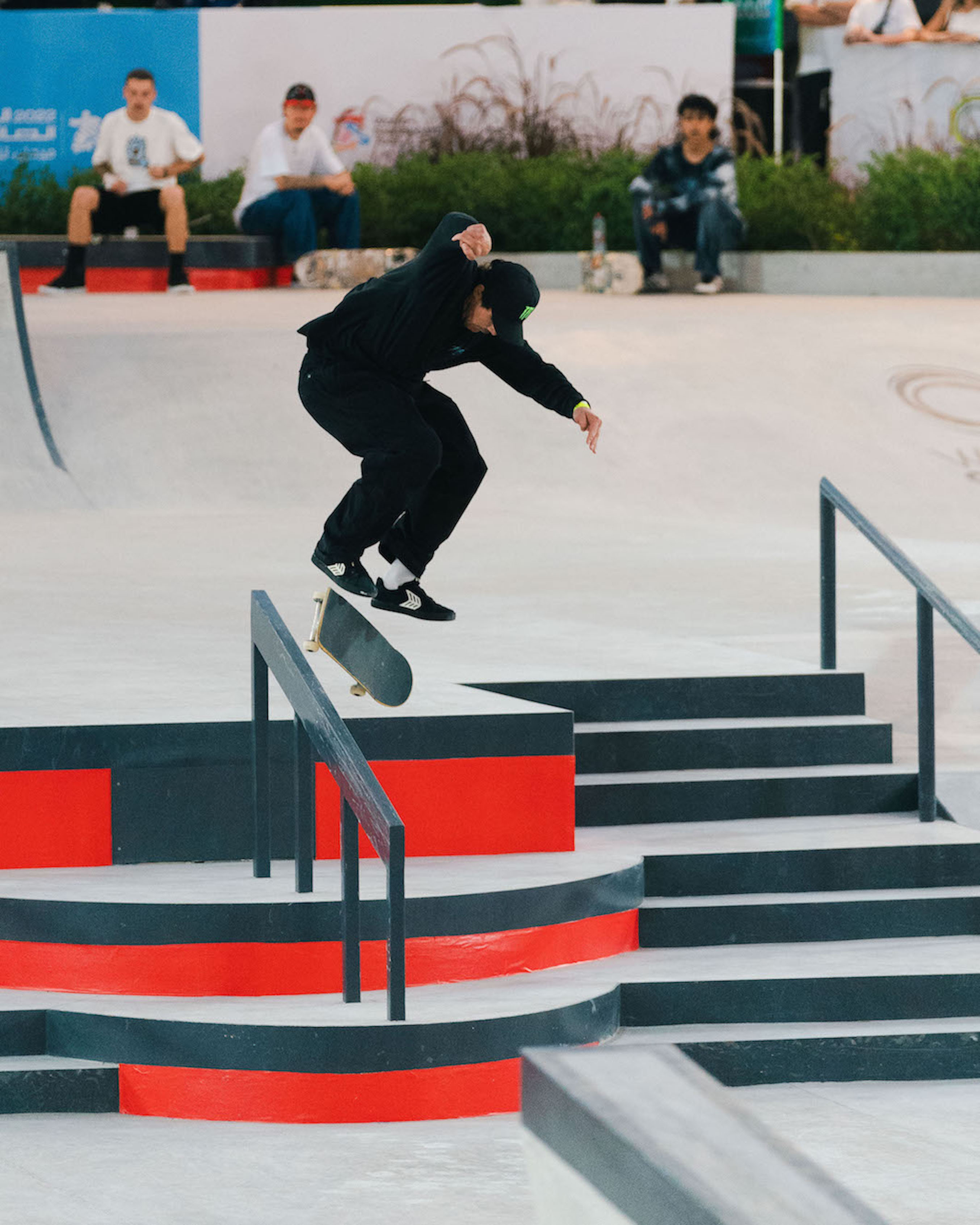 Ph: Fred Ty
Because you are dialled into a lot of different event series', you also get to see some places that stadium tours don't get to go to- is that part of the appeal?
Yes, I've been to so many competitions in my life- so many crazy countries: Japan, China, Malaysia, Saudi Arabia, Brazil, Canada, USA… loads more. I had a crazy experience one time we had a competition in Saudi Arabia: they told us we didn't need visas- 'You will get a visa on arrival!' At the airport check-in they were joking with us about going to Saudi Arabia with no visas. After a lot of talking with the Saudi police at the other end, they said 'You can take the first flight back and return with a visa'- but by the second journey back, they already knew who we were and everything was all good (laughs). Also, skating in the middle of a Saudi Arabian desert was a crazy experience.

You have seen the skateboarding industry and sponsorship climate change permanently since you started out- what advice would you give to somebody just dipping their toes into the sponsored skateboarding life now?
I feel like these days in skateboarding, to make money you have to do different things than just film a video part and have skateboard industry sponsors. If I wasn't skating competitions for so many years, for sure I couldn't live this life. Also, you have to find sponsors outside of the skateboard industry because they can afford to pay you at least some money. I hope it 's going to change in the future again- but I think its going to be more, like, you have do other things than just skate like Youtube, blogs, funny videos.

You've played a skilful hand with the cards life gave you- did you ever think that skateboarding would have taken you where it has?
When I look back, I don't think that when I was six years old I would have thought that I would be skating like I am now, because it was just fun- but, at the same time, a big passion. For me, it was a big dream to one day be a pro skateboarder- being from a small country with no skateparks, I'm really thankful that I can live that dream and be able to do what I love.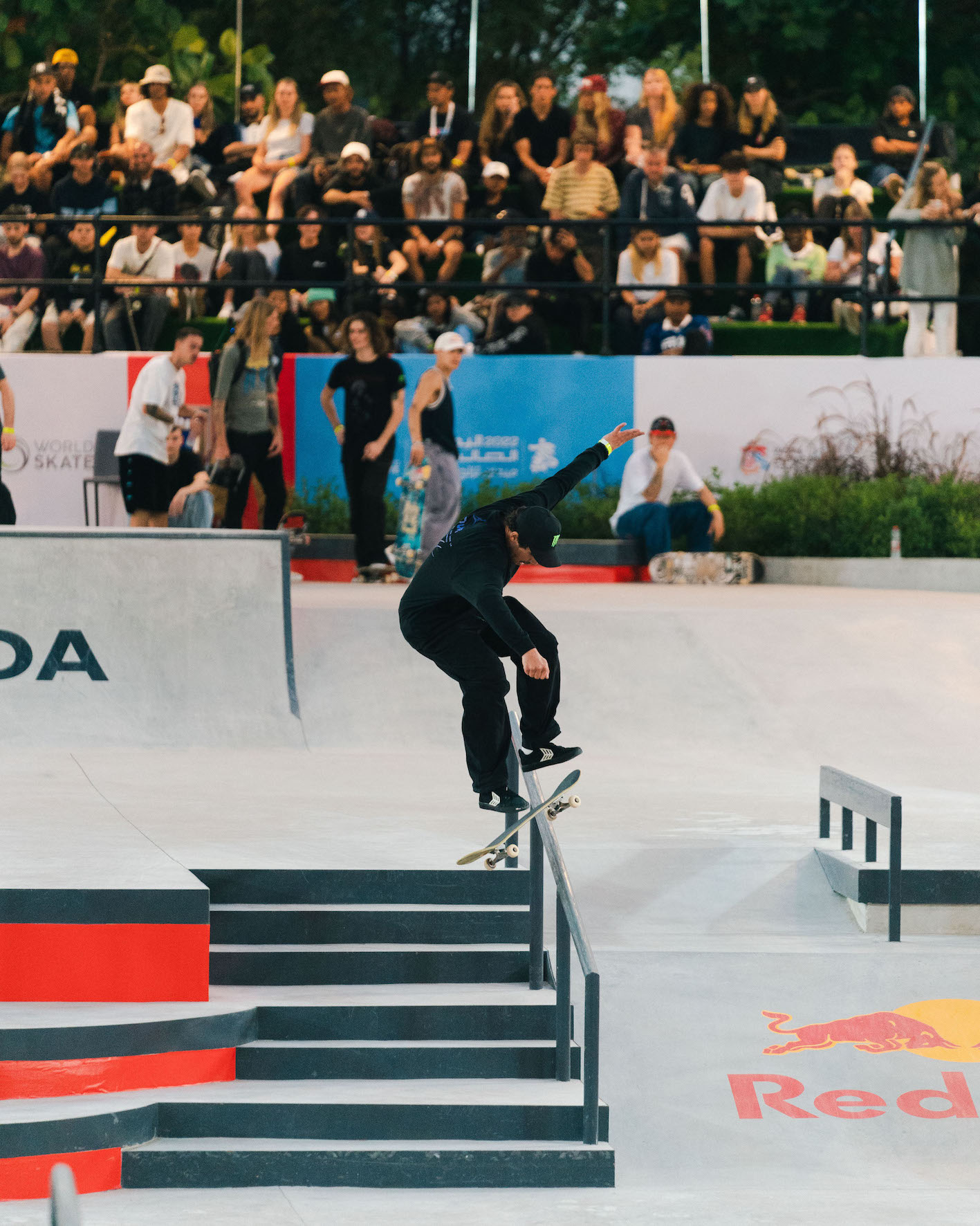 Ph: Fred Ty
So: this is your 'Oscar-speech' moment- who would you like to give a shout-out to?
I just would like to say thank you to everyone who has helped me in my life and thank you skateboarding. Especially my family, girlfriend, Tomas Vintr, Tlakers, Eda, Hustlow, Kuba, Vilem, Matias, Micky… and so, so many people. Just have fun on your skateboard, enjoy life… and let's go!