Here it is!
Our much-anticipated Swiss leg of the World Skateboarding Tour is about two-and-a-half weeks away and final preparations with our hosts Segment FestIval are all in place.
World Skate would like to present you all with the street course layout and technical drawings which will let you know what to expect when we all meet up in Lausanne next month.
Be sure to sign up for our newsletter if you want to download the technical documents surrounding all our Field Of Play designs!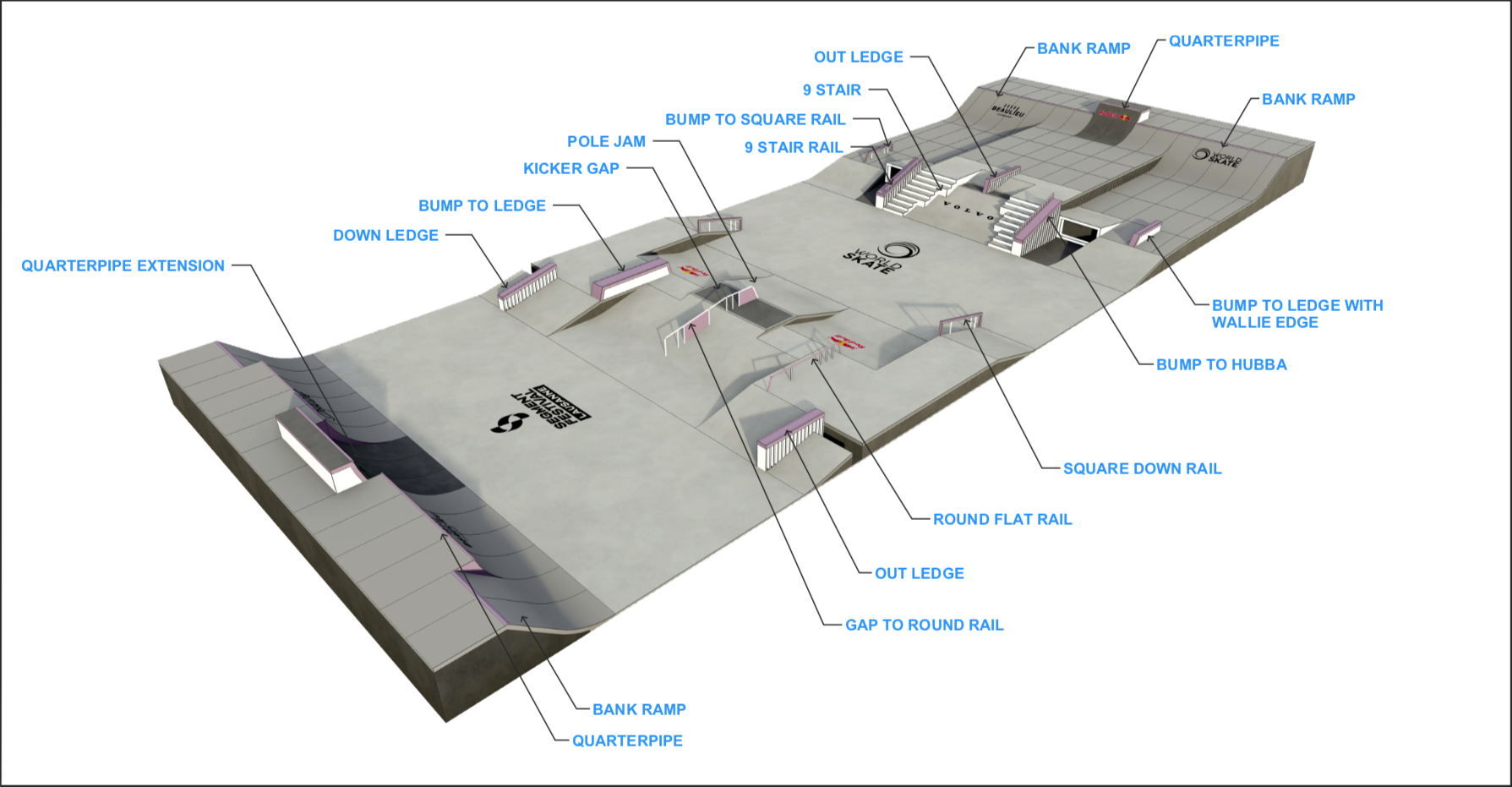 As you can see, the California Skateparks-designed beauty of a street course mixes both unusual features like the railing-backed hubba ledges as well as classic design elements you will all be familiar with from previous WST events and your own skateboarding experience.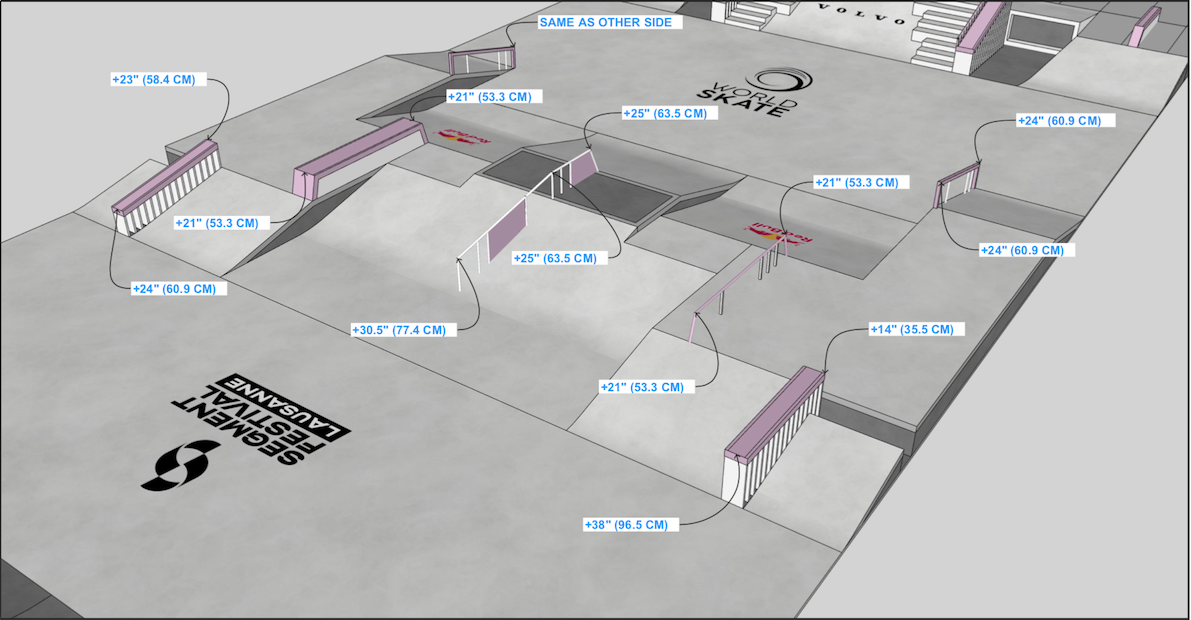 You will also notice that, as always, the FOP is laid out with a symmetry of approach which confers no advantage to either regular or goofy-footers.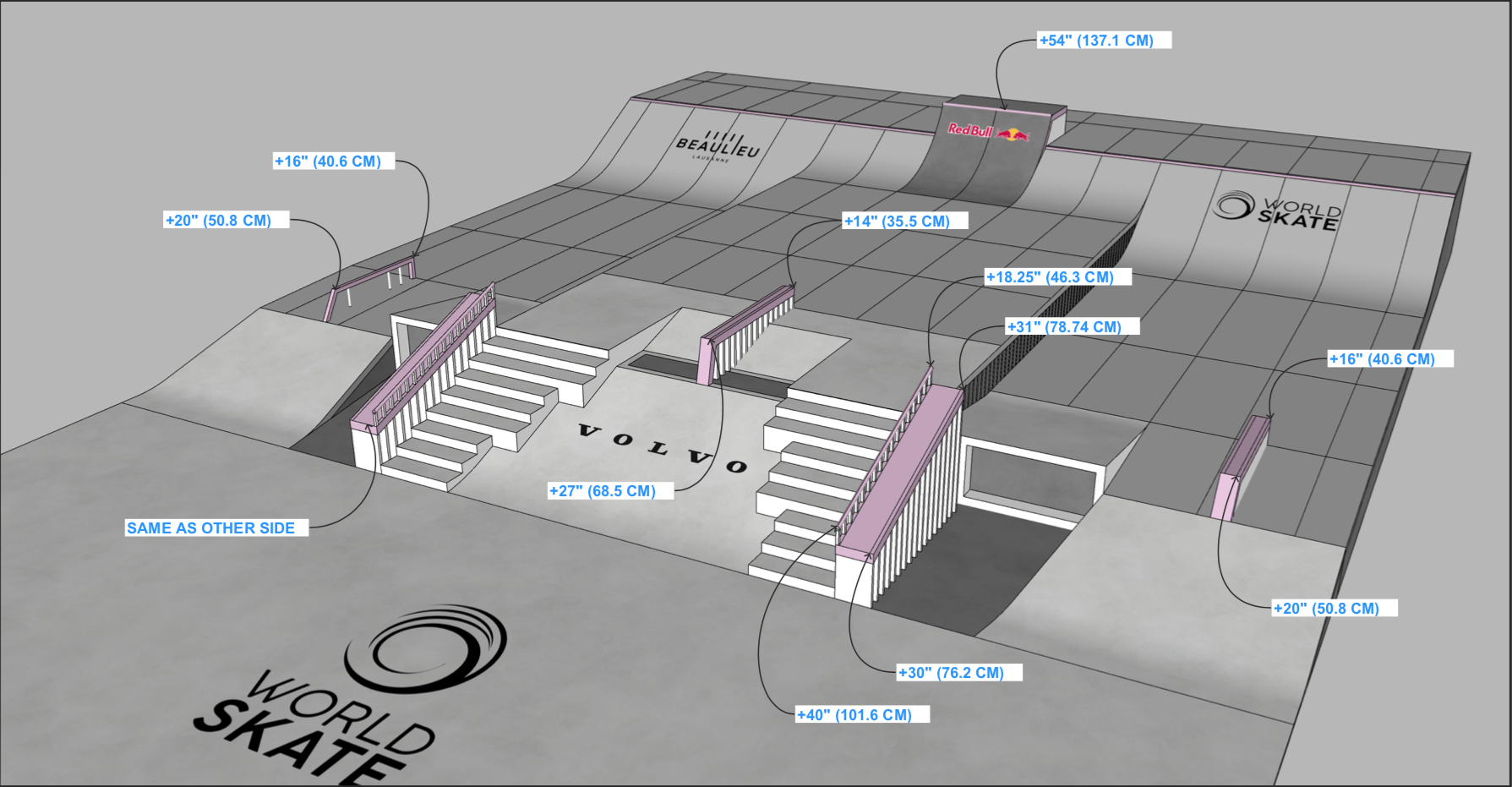 SO: the stage is set; Lausanne's Palais De Beaulieu is ready to welcome the skateboarding world to Switzerland on September 9th-16th 2023.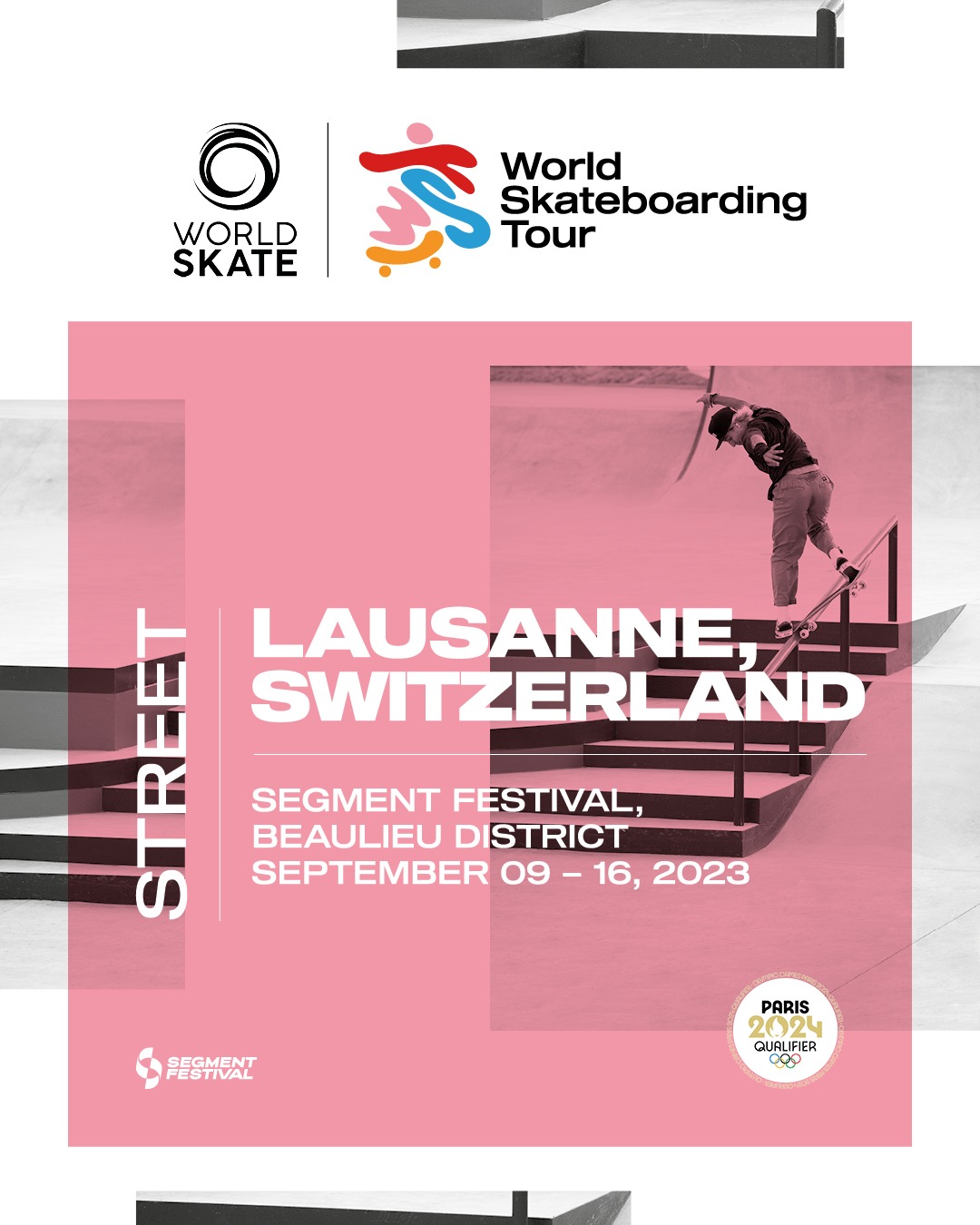 We cannot wait to see you there.
Get hyped!