Wednesday's washout here in Lausanne meant that the women's qualifiers and both quarterfinals had to go down on the same day, meaning 32 women had the near-Herculean task of banging out four full 45-second runs in a day, and keeping enough gas in the tank to either step it up as needed and skate again tomorrow if they progress. That in itself is worthy of real respect. Hopefully carrying all today's skaters along was the vociferous and appreciative crowd. Usually at contests the crowd only really begins to find its voice at semi-finals time, but here in Lausanne there was a lot of energy flowing around early on and late into the night.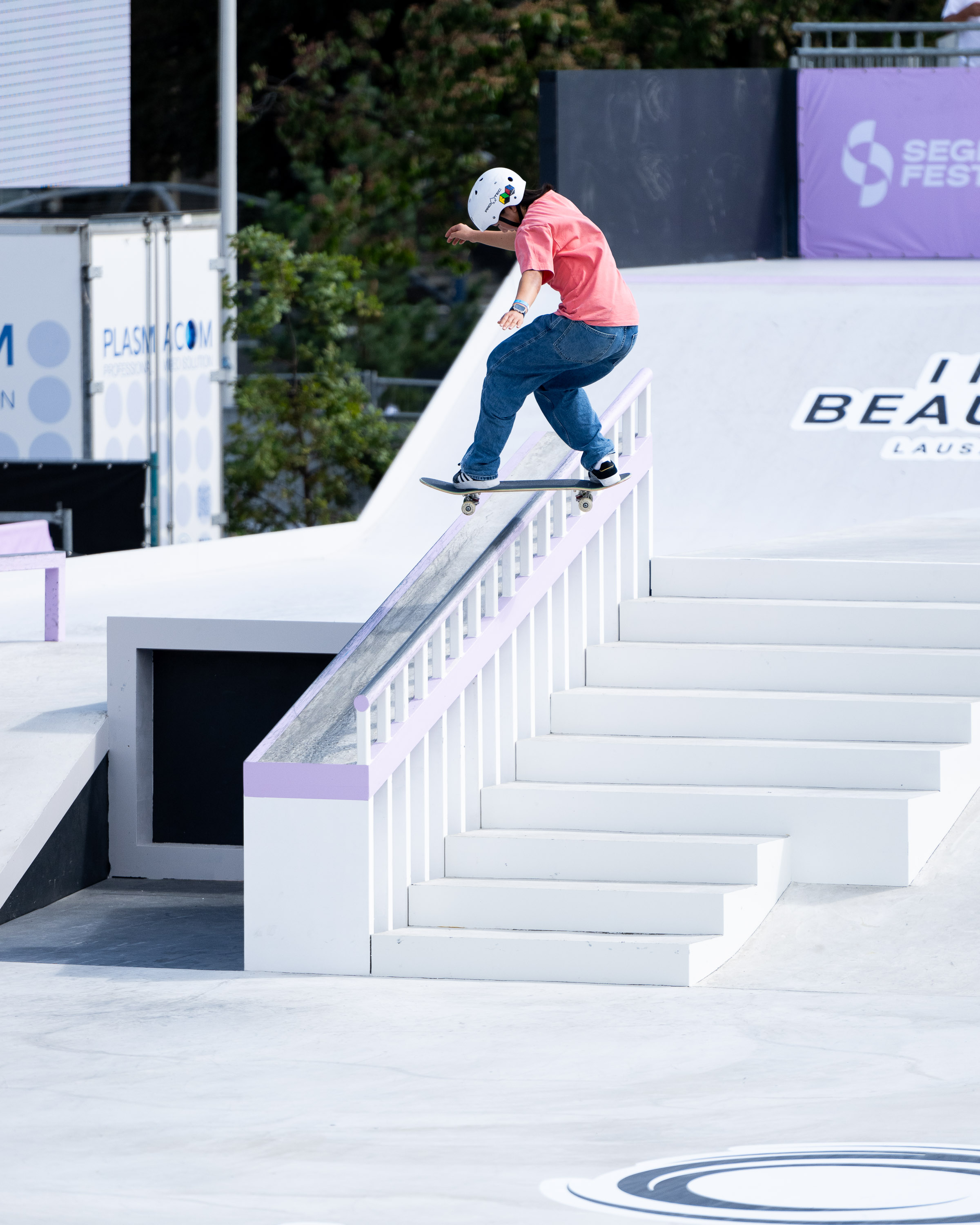 Storylines from the men's quarterfinals include the usually clinical Kelvin Hoefler not making the cut and podium contender Vincent Milou squeaking in at 16th. On the other end of the news spectrum, England's Joe Hinson did himself and his country proud by making it into his first WST semi-final with an excellent 12th place. Beyond that everybody else in the men's top 16 could have been expected on paper to make it through with Japan leading the national numbers by sending 5 through to tomorrow's semis. Sora Shirai did not attend despite being pre-qualified, but otherwise it looks like it will be a wild one tomorrow!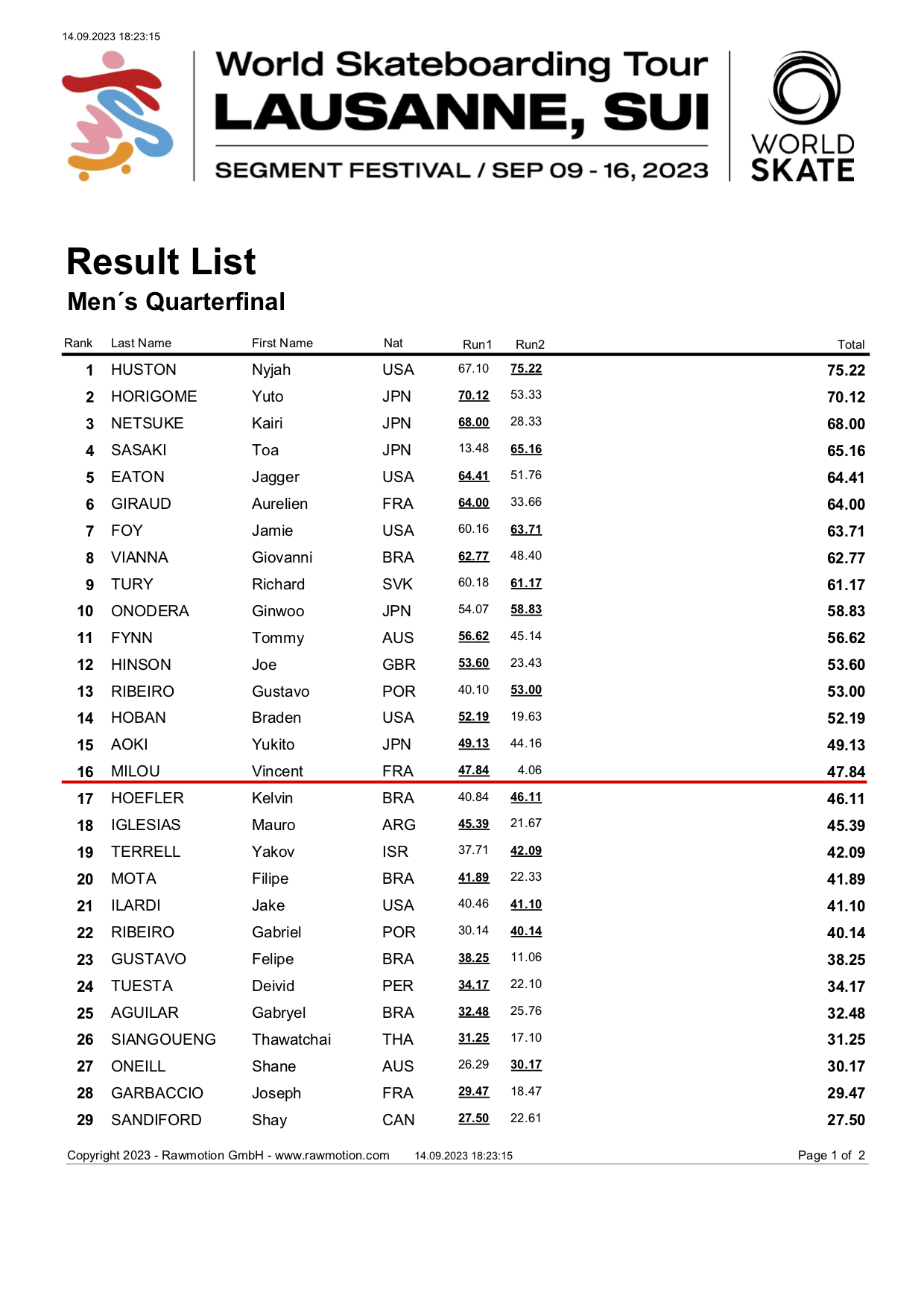 The women's quarterfinals threw up no less surprises, but given they had already skated earlier today this was about consistency and local hero Liv Broder unfortunately couldn't recreate her barnstorming form from this morning and missed her chance to progress. Among those who did make the cut was French newcomer Lucie Schoonheere and Japan's Yumeka Oda who left it very late to make it through, edging out plucky Colombian Jazmin Alvarez in so doing. Perhaps the biggest what-might-have-been was Chinese youngster Chenxi Cui who qualified in first this morning only to have it all unravel in here evening runs. Possibly a tale of an energy-sapping day- but that's the way it goes sometimes.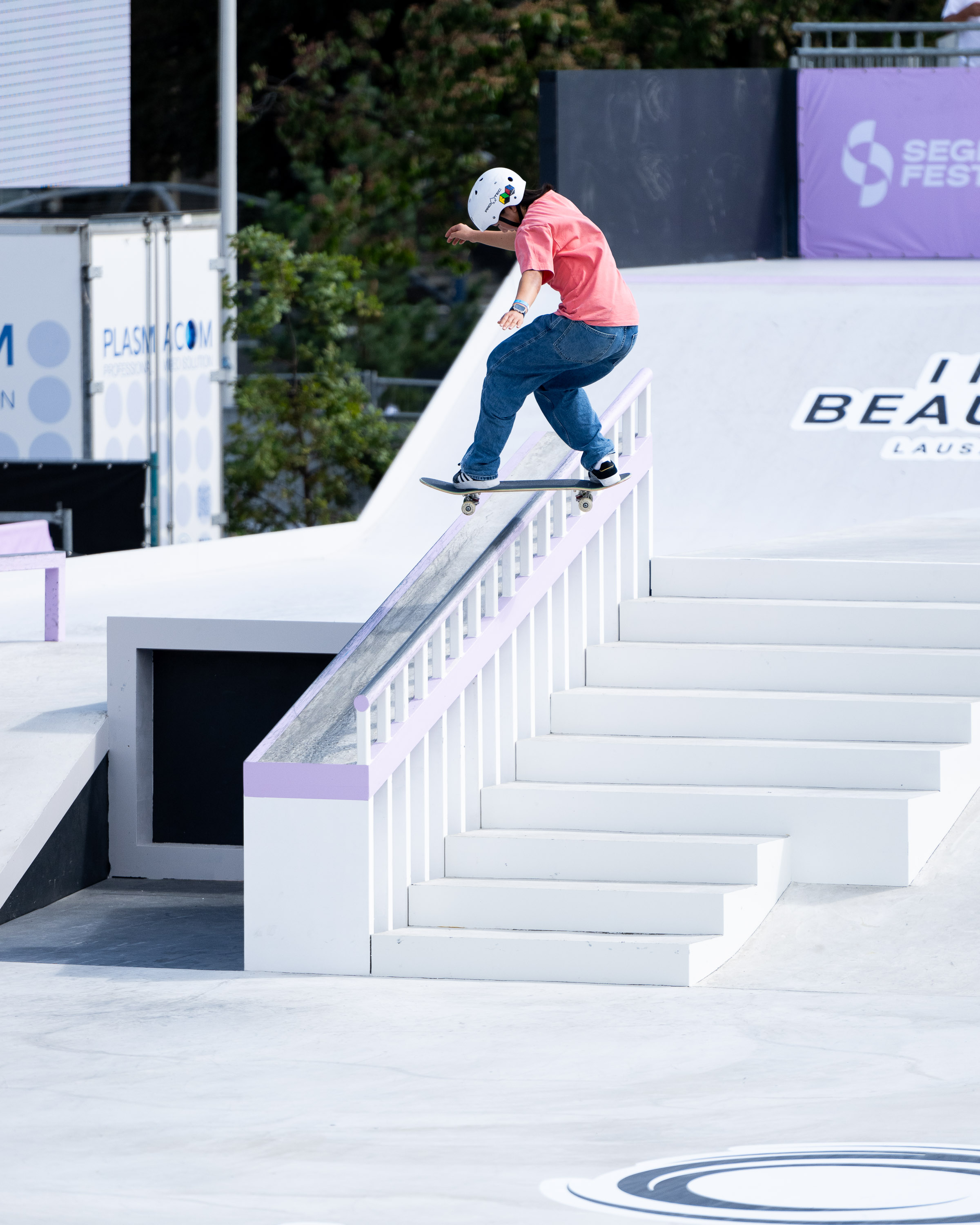 If you thought the Japanese showing in the men's group was impressive, the female final 16 contains no less than 7 entrants from that tiny country and the very real prospect of a clean women's podium sweep for that nation now here looms. Bring on tomorrow!