Veterans of the European skateboarding world will doubtless remember that there was a contest held here at the turn of the millennium called the Lausanne Grand Prix, about which there is an exhibition within the rider's relaxation area. Eric Koston was there then and is here now, forming a 21-year bridge between skate contests at this beautiful lakeside city framed by mountains that touch the clouds. The clouds, incidentally, have been thankfully few and far between since we lost a day's skateboarding to a 24 hour downpour at the start of the week, and after a blisteringly-hot semi-finals day yesterday, the temperature for the finals was pretty much perfect apart from a little drizzle during practice- which is never a given in European Septembers.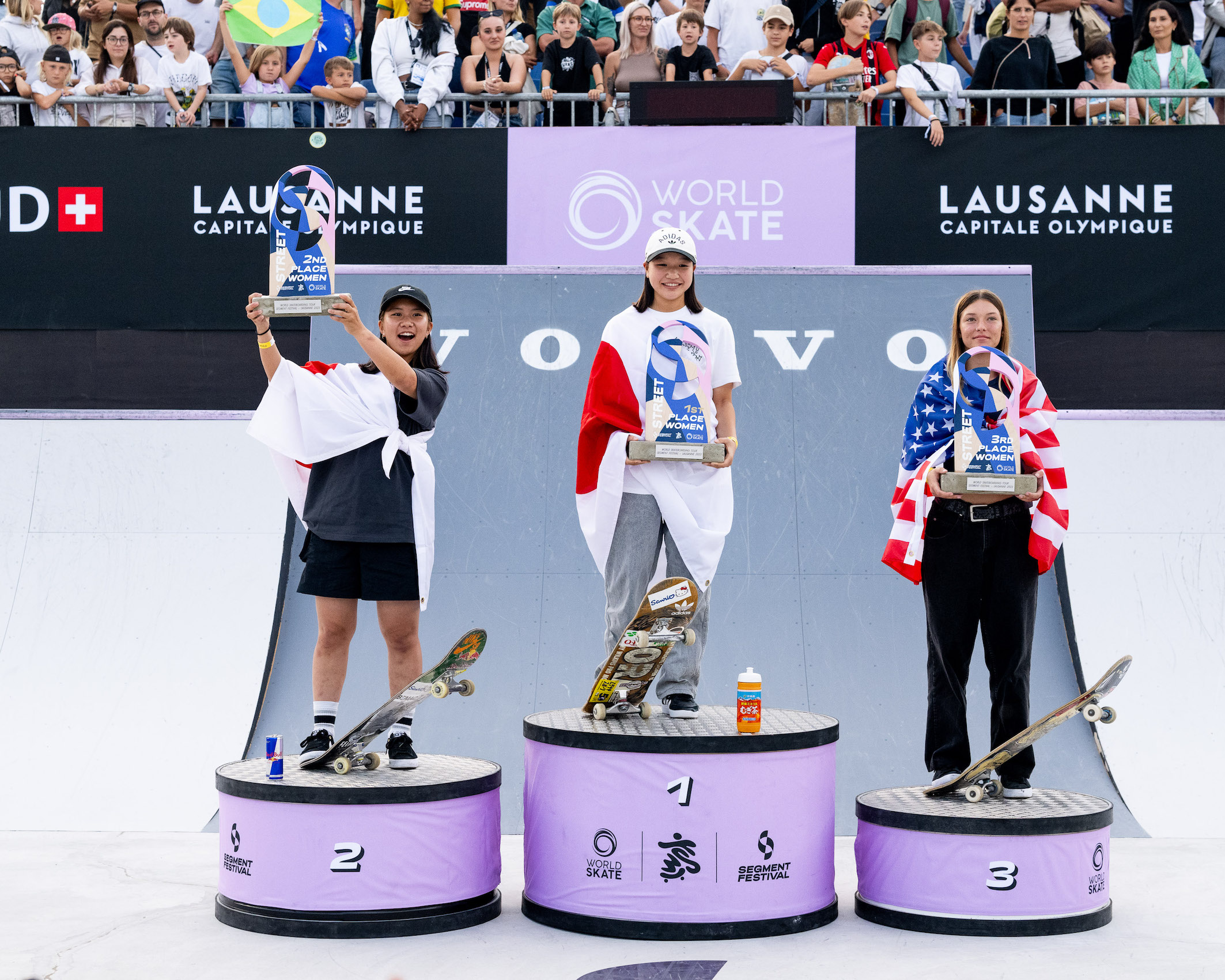 Momiji Nishiya was the only skateboarder from her division to score higher than 70 in the run section and entered the best trick section fully 22 points ahead of the field. Incredibly, she still left it to her last trick to secure the top spot which looked like hers for the taking 5 tricks earlier. She doesn't make it easy for herself, let's put it like that. Joining her on the podium was compatriot Yumeka Oda who topped up a comparatively modest 66-point best run with a Backside Overcrook and a groundbreaking Kickflip Frontside Feeblegrind worth 95 points to allow her to miss her last 3 tricks and still take home a trophy. Rounding out the podium was rapidly-improving American teenager Paige Heyn who was the only woman to do any switch tricks including two best tricks, Switch Frontside Boardslide and Switch Frontside 50-50 which were worth a collective 177 points. Competitors take note.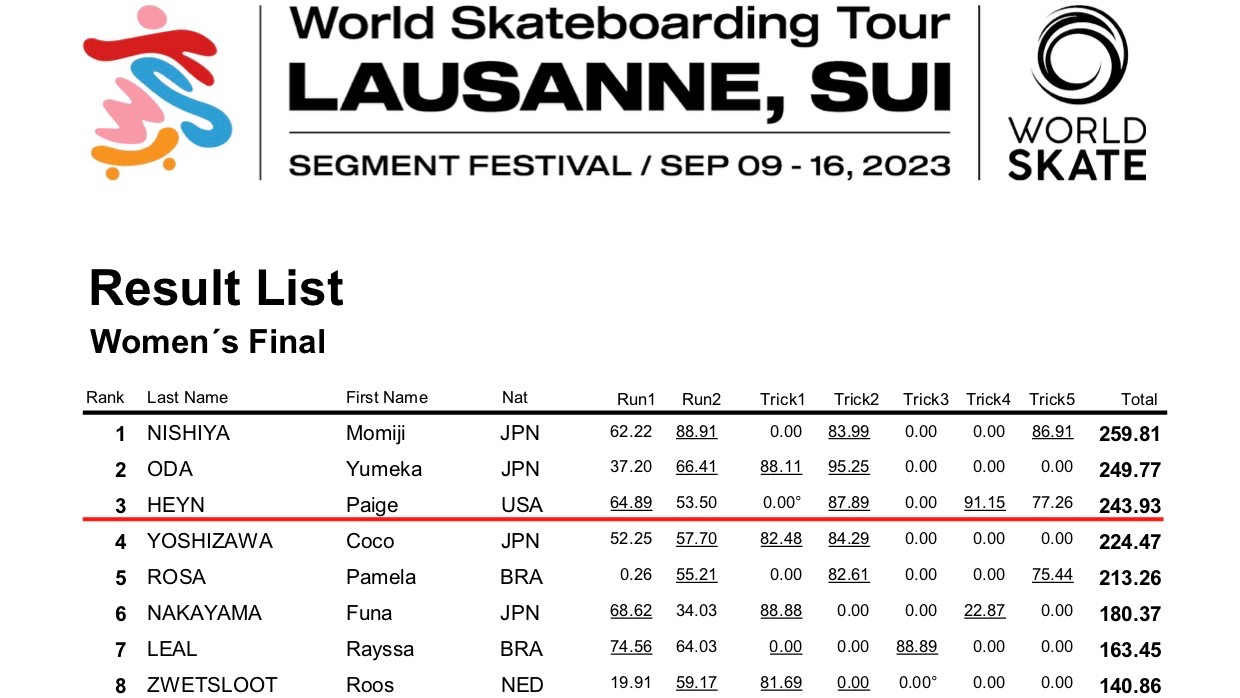 The men's finals provided no end of excitement, with Toa Sasaki finding the consistency which had eluded him in previous events to post an 89-point run, a Caballerial Backside Nosebluntslide and a Nollie into a Barley Grind (a Narley Grind?) worth 179 points between them to land his first WST podium spot. Barging his way from last place into third with his last trick was the mightily impressive and rock solid Giovanni Vianna who edged out the fantastic Kairi Netsuke for third.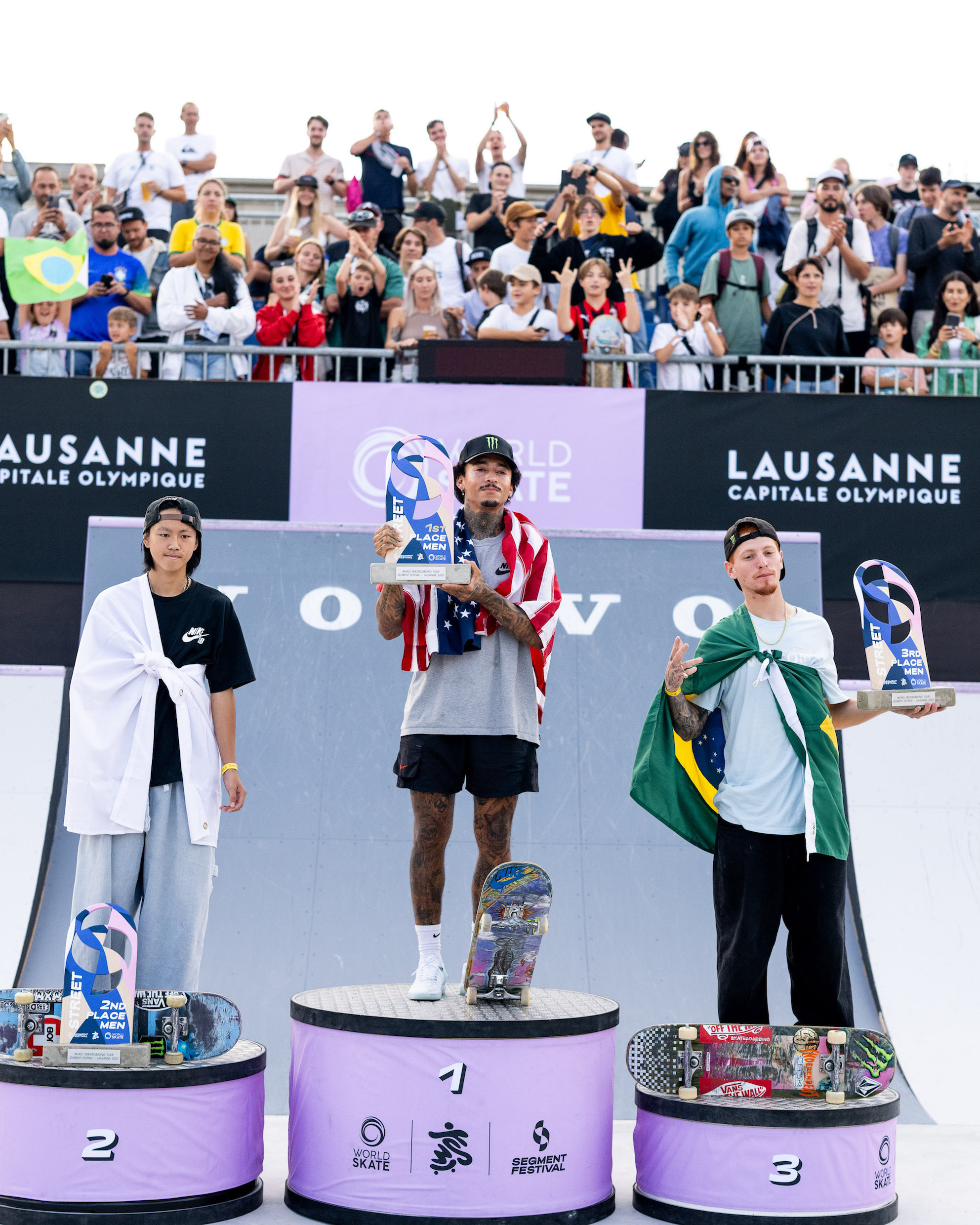 However, holding top spot from the run section onwards was the resurgent Nyjah Huston, who has come back from a blown-out knee better than before and is damn near unbeatable on current form. Remarkable, really: genuinely remarkable.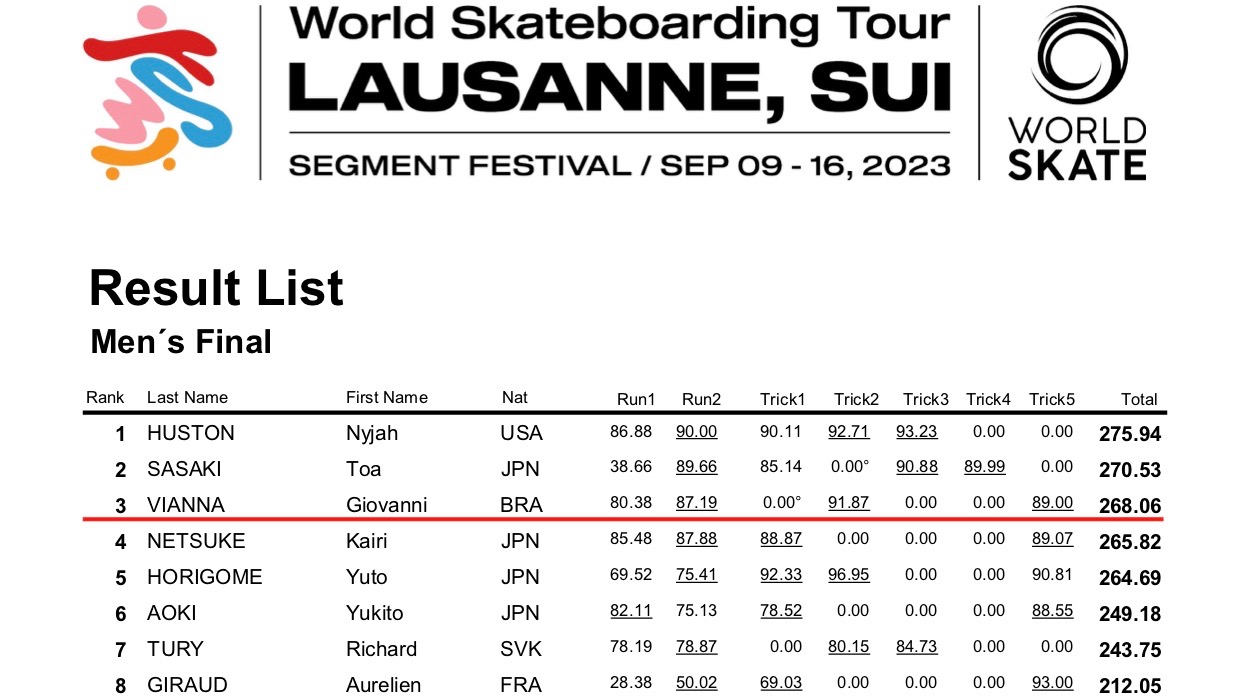 This has been an incredible stop on the Road To Paris in a city with decades of skateboarding history. Join us one the next one as the World Skateboarding Tour continues!