The Pan-American Games hosted Skateboard Park and Street events for the first time in the event's history at the weekend, hosted at Santiago's brand new Urban Sports Esplanade within the Chilean capital's National Stadium Park complex.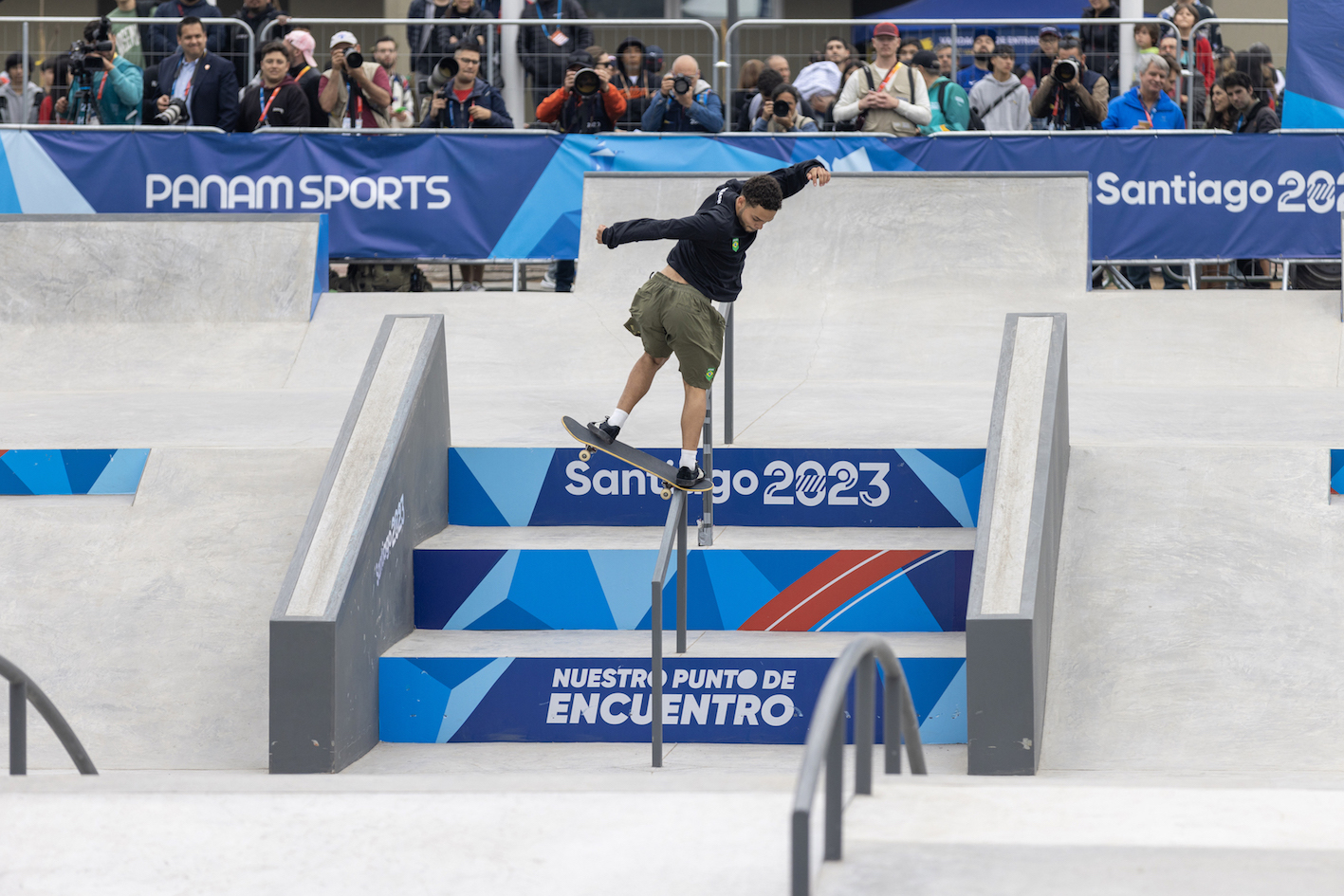 Ph: Julio Detofon
Despite overcast skies, both skate contests which are held as part of this huge (and we mean huge: 7,000 athletes from 41 countries enter 60 disciplines for the viewing eyeballs of 200 million souls from Argentina to Canada), 4-yearly inter-continental sporting extravaganza went off smoothly.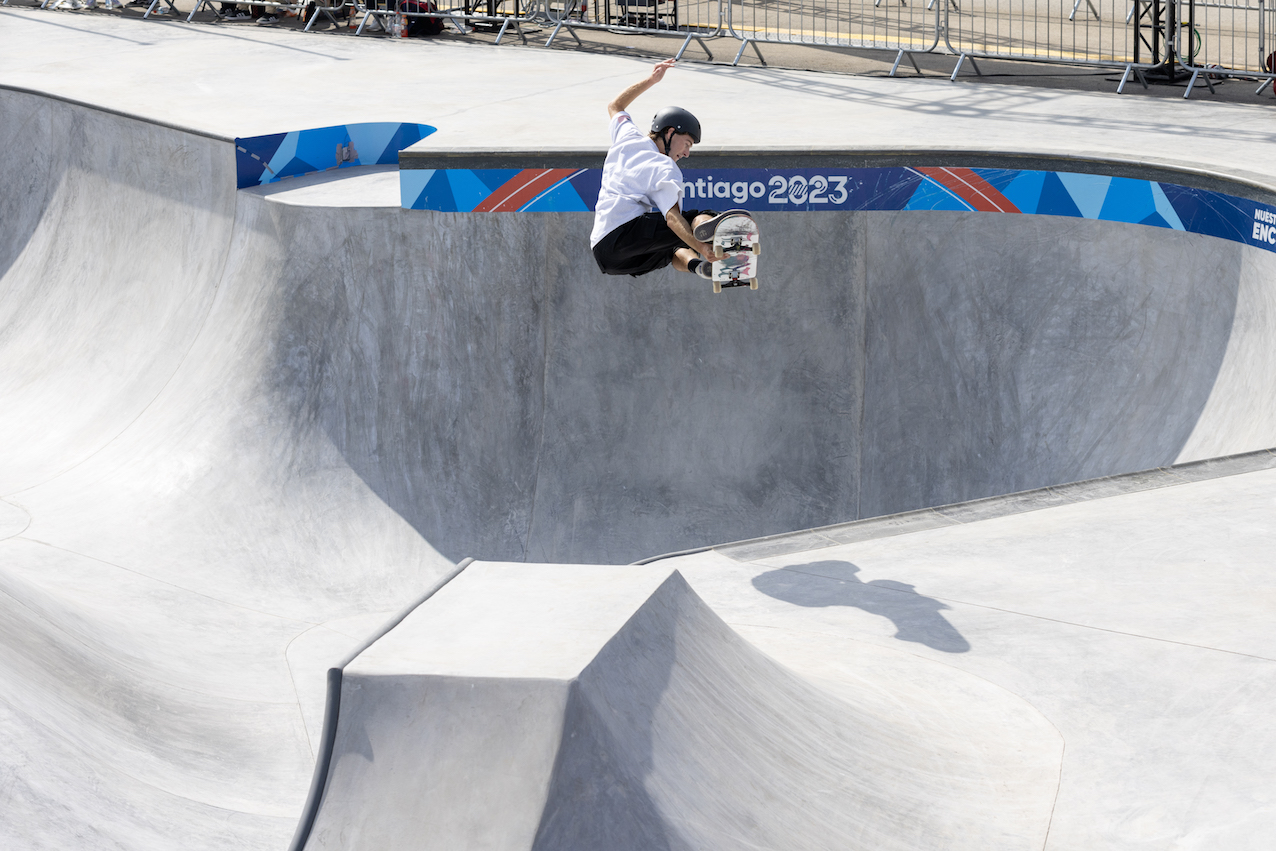 Ph: Julio Detofon
33 skateboarders entered from 10 different countries entered what is for the Americas the biggest athletic event outside of the Olympic Games.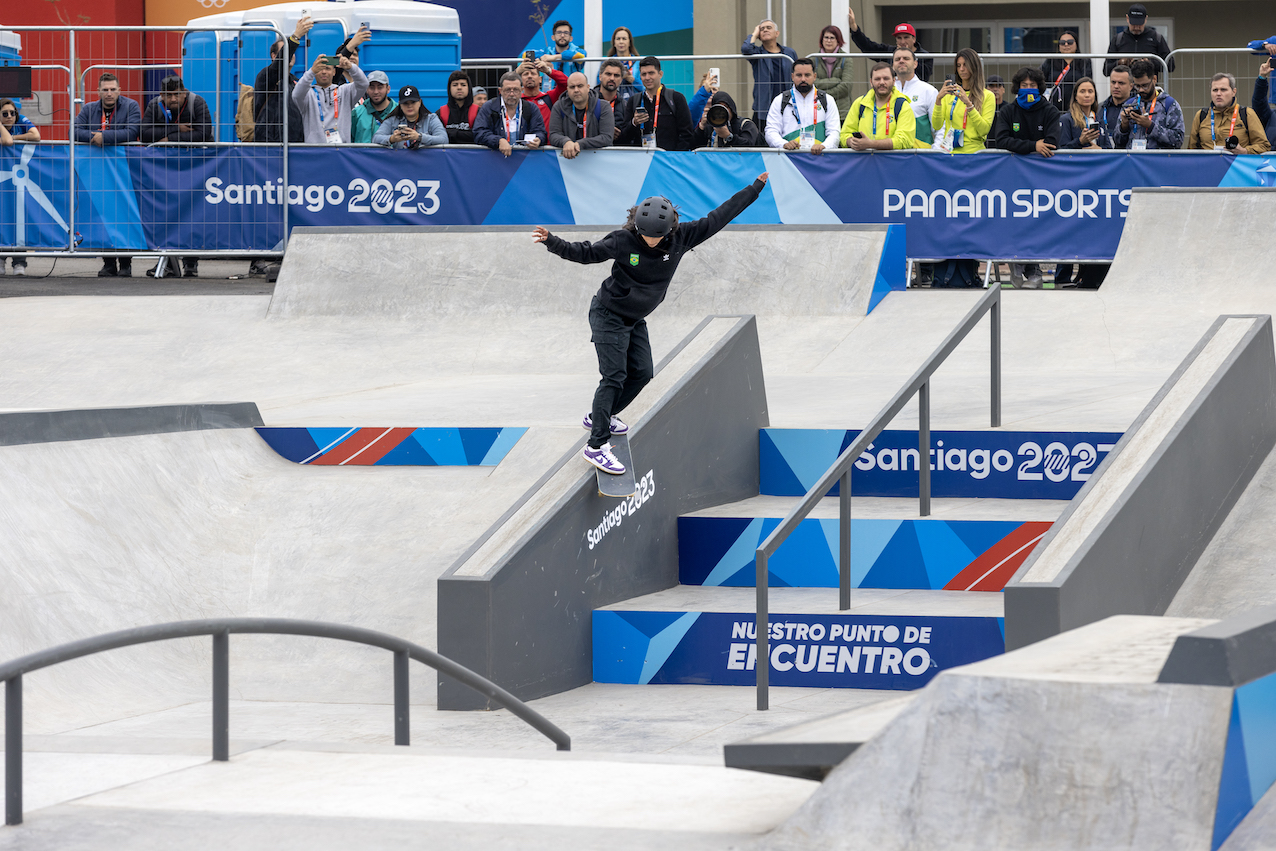 Ph: Julio Detofon
Among the interesting results were a first victory at this level for USA's Taylor Nye in Men's Park, and same for 13-year-old Canadian Fay Ebert in Women's. In Women's Street, Brazil's Rayssa Leal cruised to victory by a margin of 20 points and lone male seed Lucas Rabelo repeated his2021 Junior Pan-American Games victory in Cali, Colombia, by winning Men's Street here in Santiago yesterday.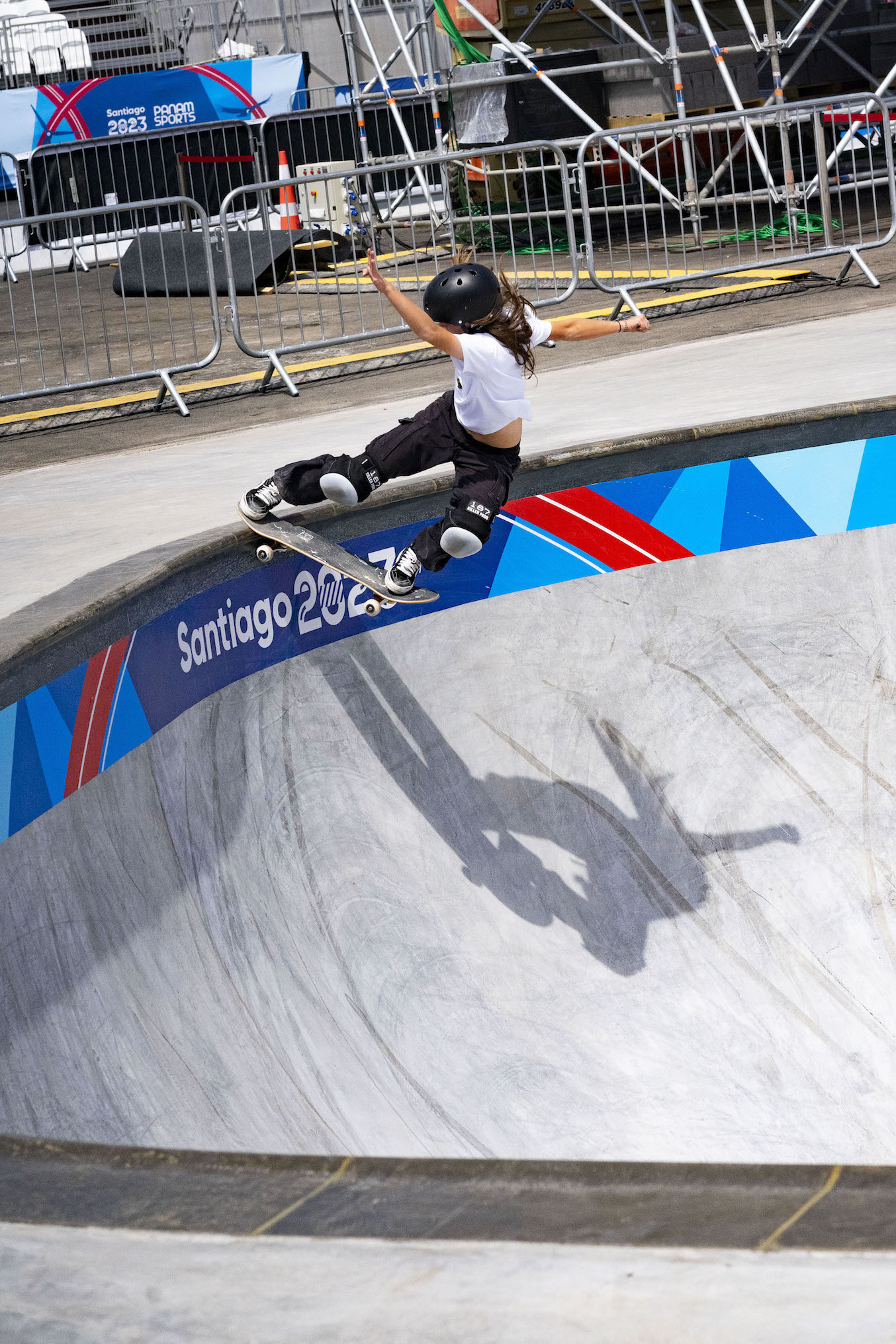 Ph: Olga Aguilar
Although the Pan-American Games do not contribute to OWSR ranking points, they are run along the same competition rules and format as WS contests, and we are glad to support their event and congratulate Santiago on their new international-standard skatepark complex!
Full results below:
Men's Park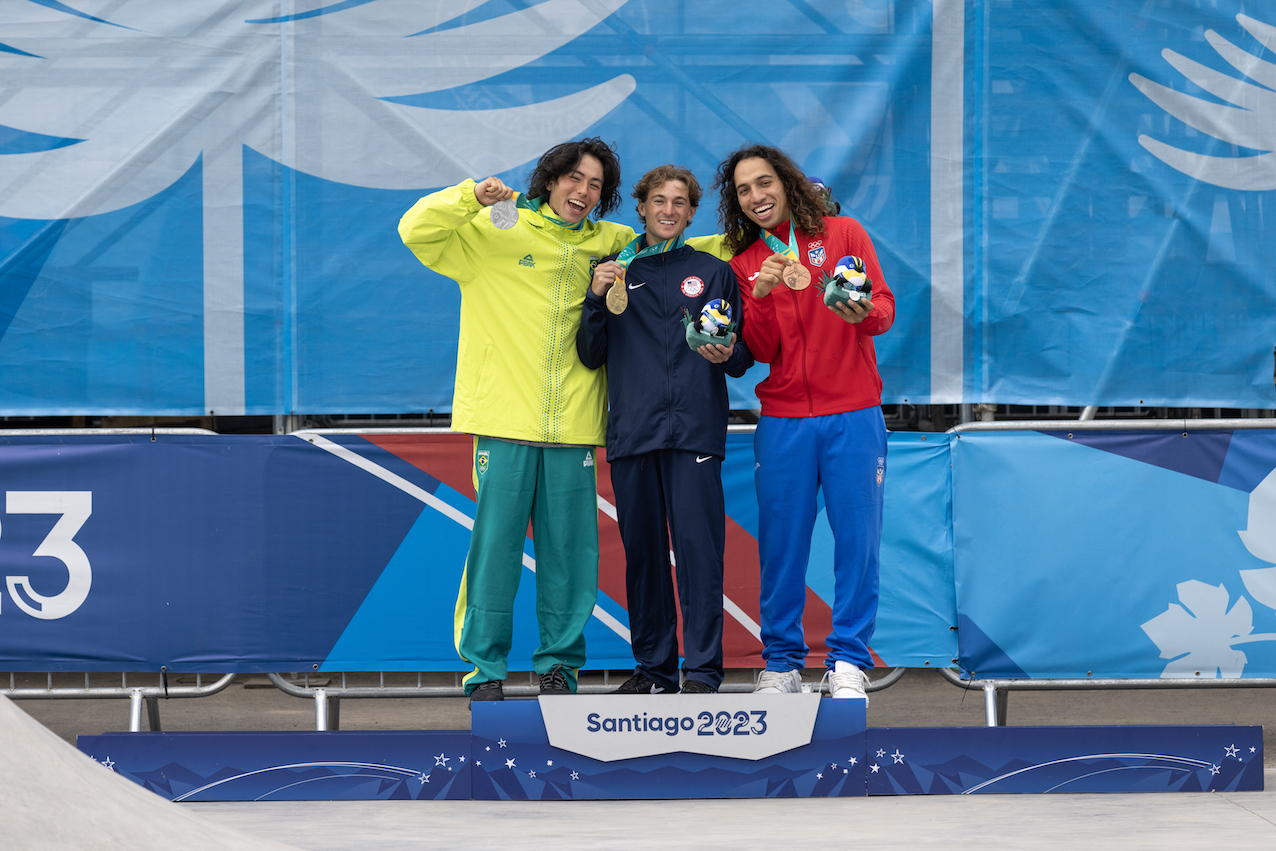 Taylor Nye (USA)
Augusto Akio (BRA)
Steven Pineiro (PUR)
Martin Jaque (CHI)
William Cortez (MEX)
Omar Cocilova (ARG)
Raphael Scheelje (PER)
Gerald Hopkins (CAN)
Women's Park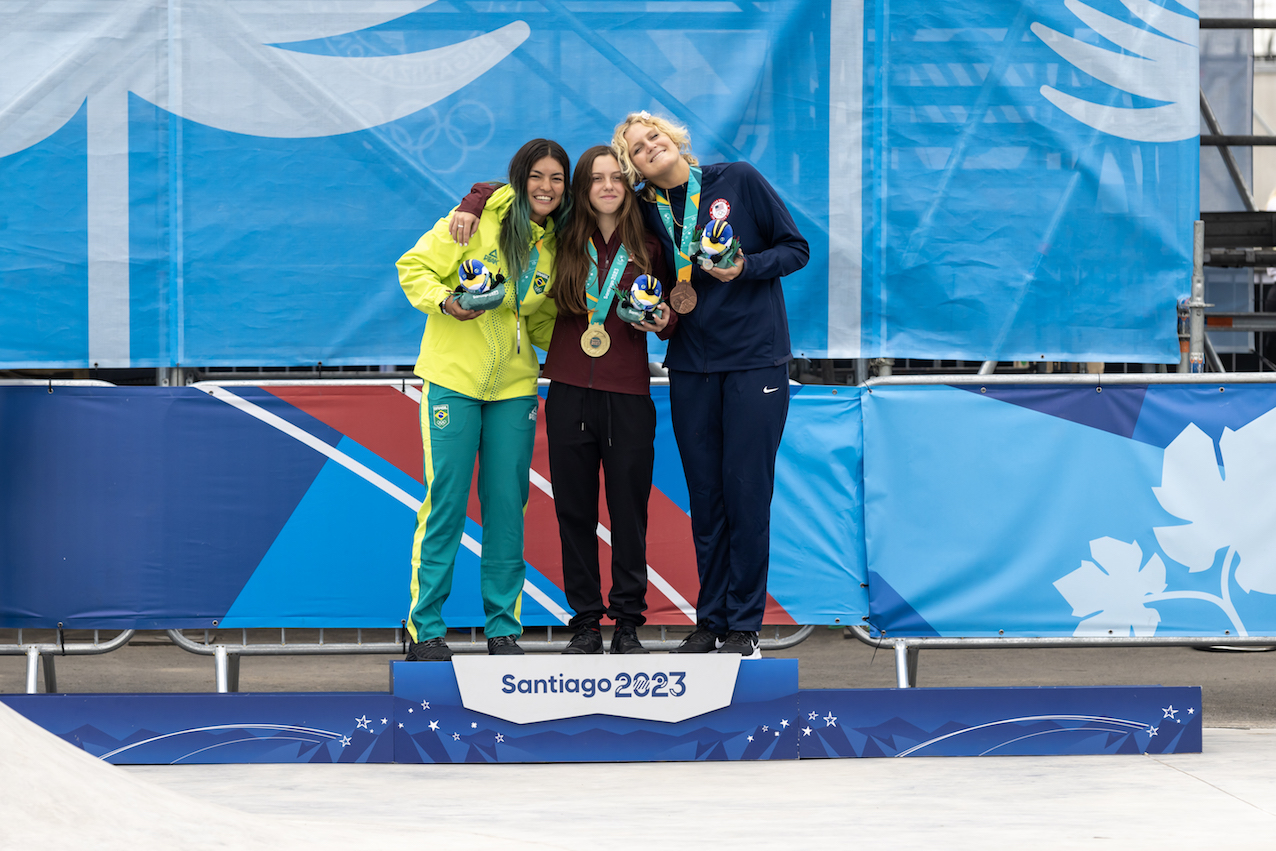 Fay Ebert (CAN)
Raicca Ventura (BRA)
Bryce Wettstein (USA)
Brigitte Morales (PER)
Arista Aguilar (MEX)
Josefina Tapia Varas (CHI)
Ailin Arzua (ARG)
Nico Russi Ochiai (COL)
Men's Street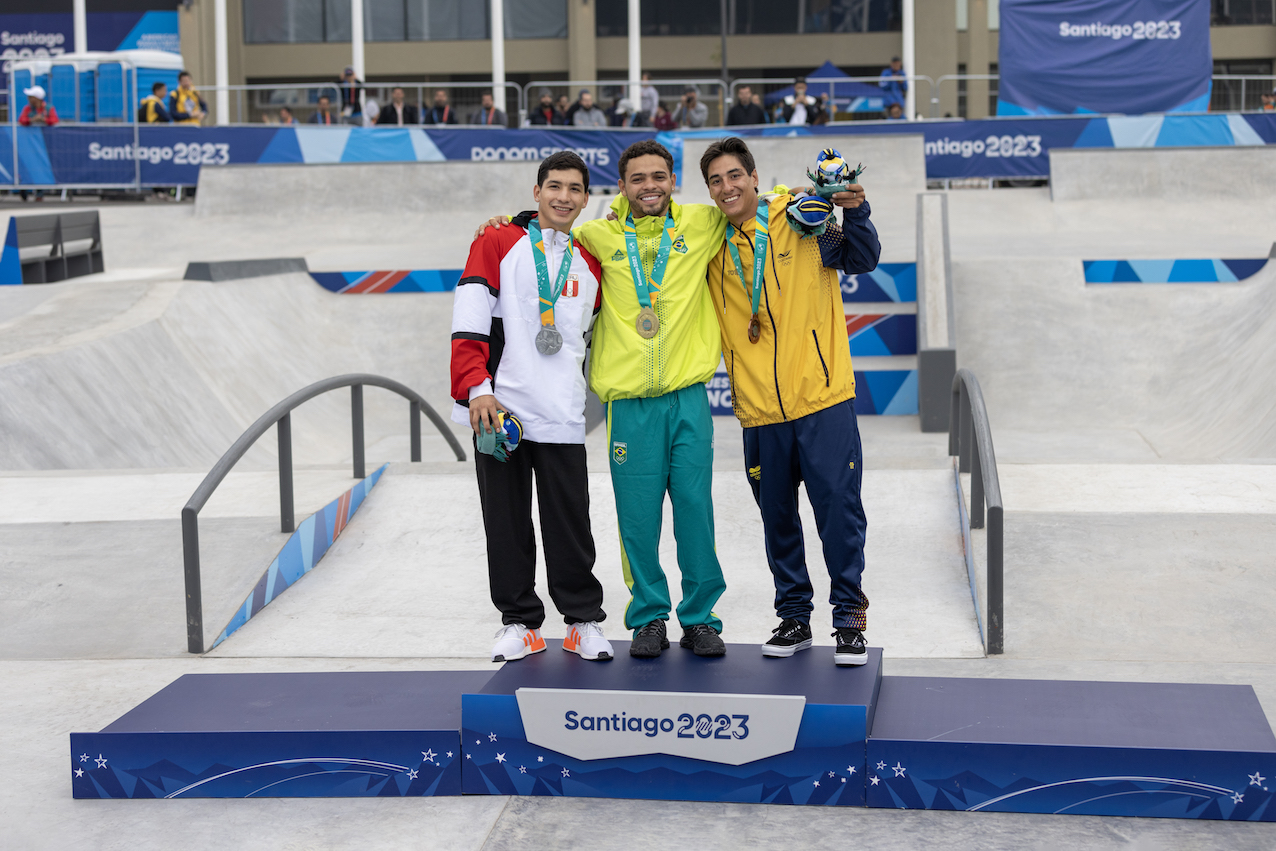 Lucas Rabelo (BRA)
Angelo Caro (PER)
Jhancarlos Gonzalez (COL)
Ryan Decenzo (CAN)
Matias Dell Olio (ARG)
Ronald Ramirez (CHI)
Emanuel Santiago (PUR)
Gabryel Aguilar (BRA)
Women's Street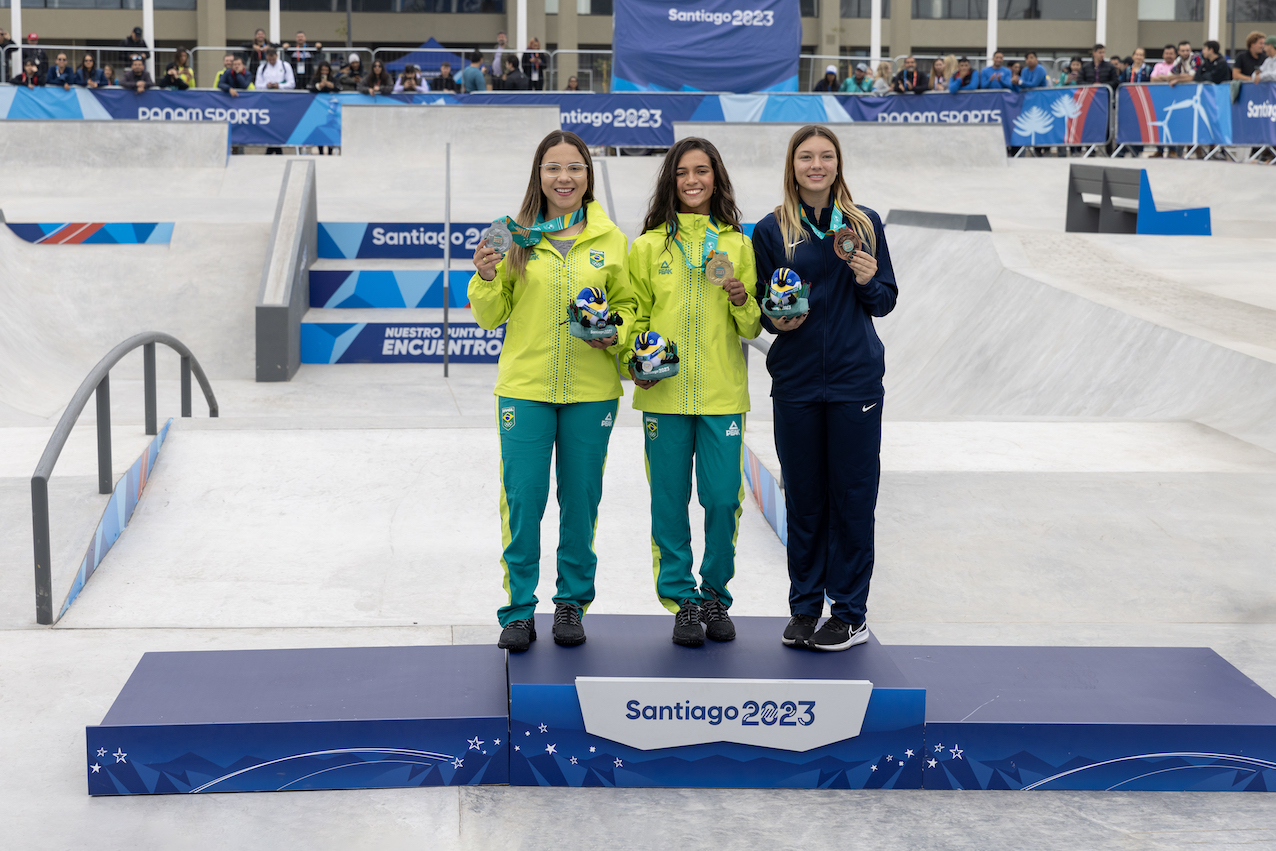 Rayssa Leal (BRA)
Pamela Rosa (BRA)
Paige Heyn (USA)
Jazmin Alvarez (COL)
Julieta Gonzalez (URU)
Valentina Petric (CHI)
Aldana Bertran (ARG)
Vianez Morales (PUR)