Edouard Damestoy is one of those most fascinating types of skateboarders: one who's talent isn't even a once-in-a-generation thing.
Vertical skateboarding is enjoying a renaissance today, both in terms of participation, and progression.
Now, you might think that something like vert skateboarding with its forty-plus years of history and finite variables in terms of riding terrain would be a genre of skateboarding that's limits were by now fully explored, but apparently not.
Currently there exists a triumvirate of vert skateboarders who are, unbelievably, continuing today to push Vert skateboarding forward into new and distinct spaces: Jimmy Wilkins, Moto Shibata and Edi Damestoy.
Edouard seemed to appear- if not out of nowhere, exactly, (Bordeaux, France, in fact)- then certainly with an impact which has increased each new time he has dropped in at a skateboarding event.
In the great tradition of the international vert pro, Edi has popped up everywhere from Australia to Argentina in the last 12 months chasing skateboarding's own wave and culminating in being crowned Men's World Champion at World Skate Games Vert Championships in Buenos Aires this October just passed.
We thought we might take the opportunity to catch up with him over Christmas and learn more about where the twenty-five year old leader of vert's new school came from- and is going to!
All photos: Bryce Kanights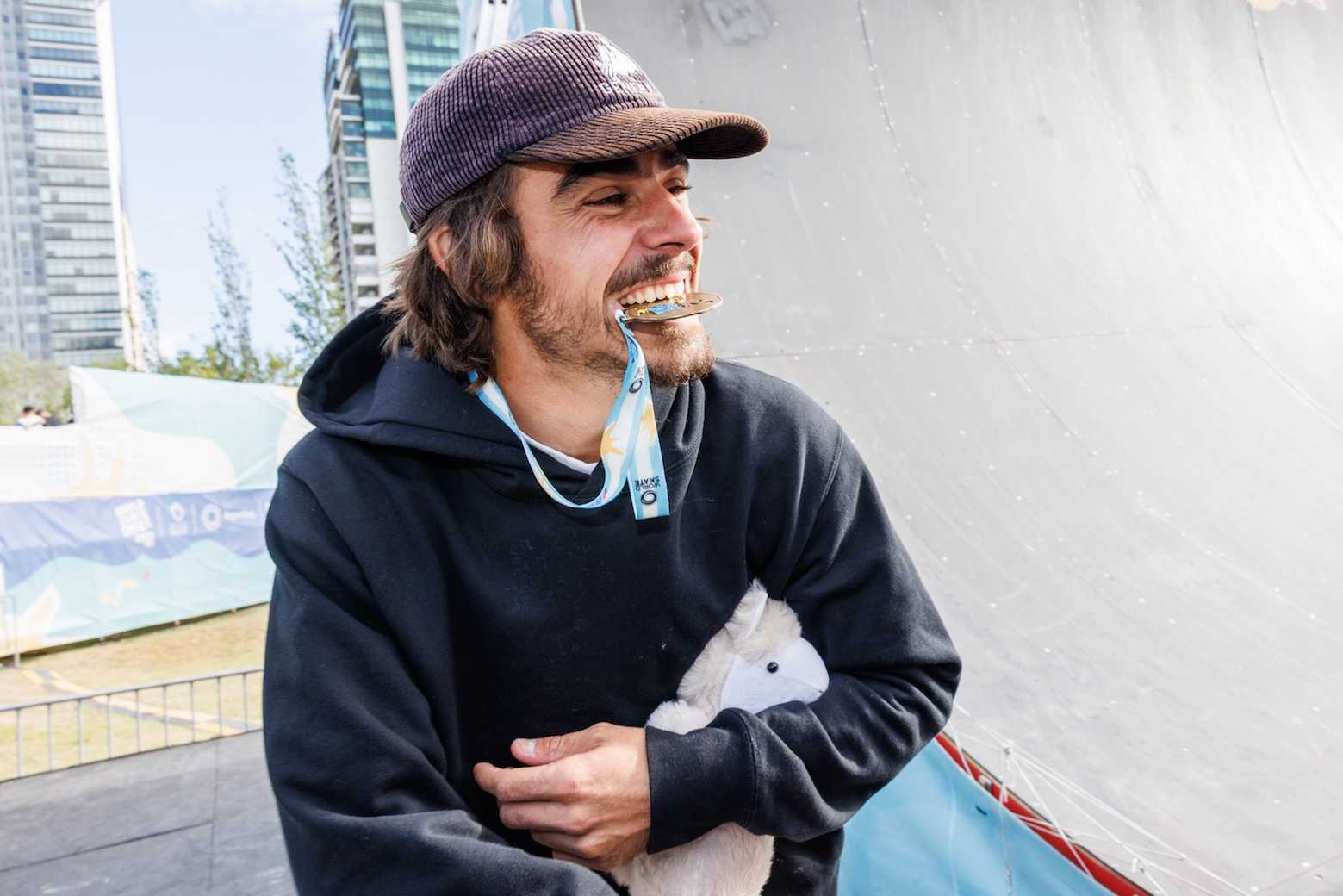 Renton Millar said 'the best Vert skaters at the moment… are in the group of the best Vert skaters that have ever lived, pretty much.' What do you think about that?
The Vert level was really insane back in the day… I think that there was two different types of skateboarding: Contest skating, with skaters like PLG, Bucky Lasek or even Shaun White who were really pushing the limit in terms of gnarly combos; some of the best combos I've ever seen in contests.
On the other side, there was that kind of 'Street into Vert' with Colin McKay, Jake Brown and Danny Way. That introduced another type of Vert skateboarding. Some of the tricks they did will never be done again: they marked history forever.
With so much done before, I feel that the new generation of which I'm part are looking for new tricks, different ways of doing it. We are really trying to mix style with technicality. We pick inspiration from all the best Vert skateboarders that have ever lived, and mash it together. I get inspired by old school tricks a lot; I'm always trying to add old school and new school into the same runs.
France has some history of professional Vert skating- with people like Jean Postec and Terence Bougdour coming before you- but Spain doesn't. Why do you think that might be the case?
It's a fact that France has had some great Vert skaters throughout the years- I have no idea why Spain didn't! That's a really good question… you should ask Alain Goikoetxea about it!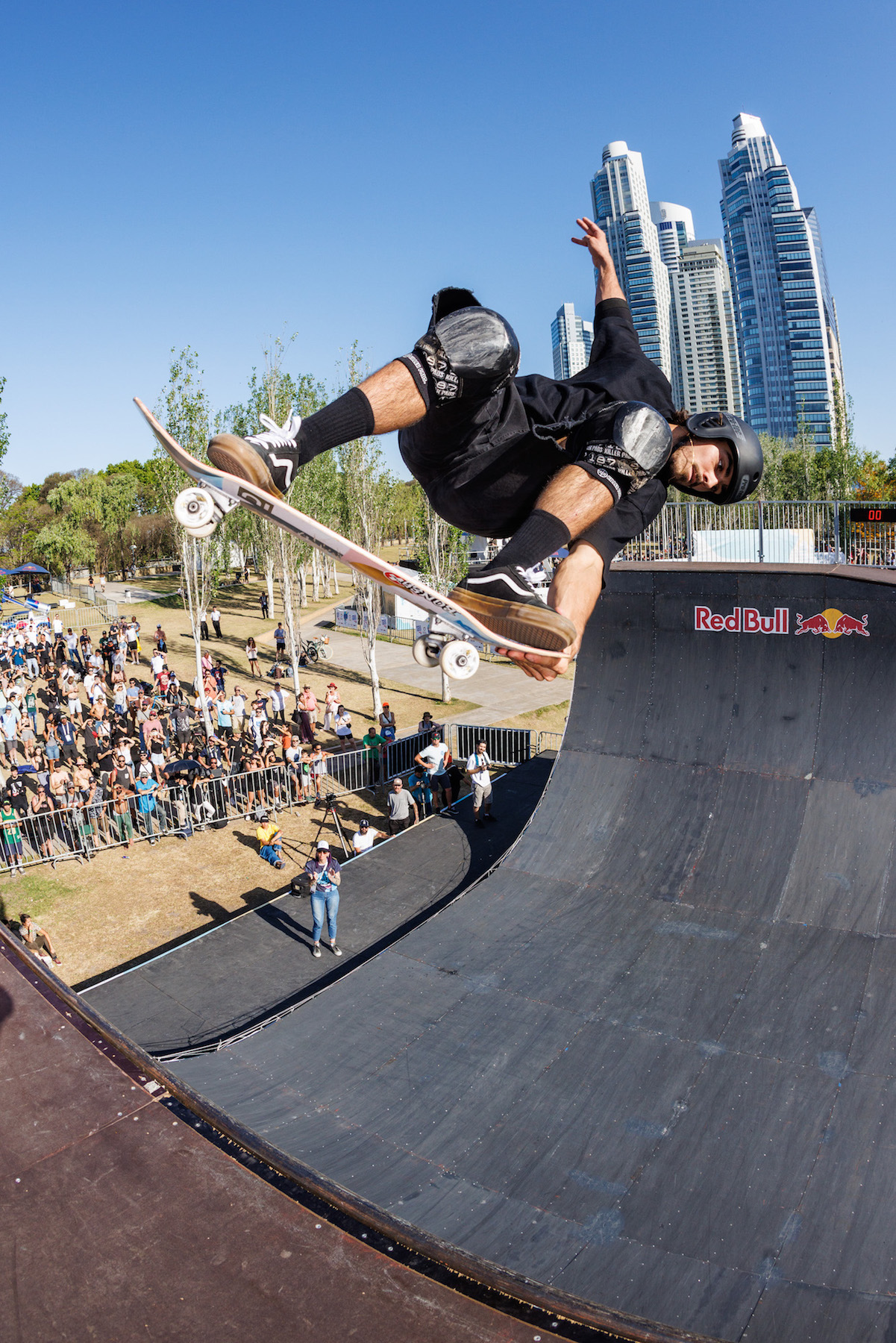 Along with Jimmy Wilkins and Moto Shibata you have given Vert a shot in the arm trick-wise. Who else should we keep an eye on, there?
I think there are a lot of young Vert skaters to keep an eye on- but being good young doesn't mean you will keep improving and reach new levels. It's all about consistency, hard word and love of Vert skating.
I'm definitely impressed by the new Brazilian generation. They have flow, tricks and power at the same time. I'm thinking of Luigi Cini and Augusto Akio, for example… they're already so good and still have so much to learn. I can't wait to watch them evolving. Also that young kid from Spain, Leonardo Vinicius, could be the future of Vert. He is so powerful and fearless for his age…Spain might see their first professional Vert skater, there. Japan has some insane young riders too- I've seen crazy videos. And Gui Khury, of course: he is pushing the limits already. There are so many young skaters on the way up, too many to name. I'm confident the next generation have a lot to bring- it's exciting! Vert's future is bright.
How was your experience of new hybrid 'run plus best tricks' format at the World Championships in Argentina?
I had a great time in Argentina: the new format is very fun to skate. It makes the finals longer and more exciting for everyone. Having to put down a run and 2 best tricks makes the training different, too- you need to show different abilities, it's challenging. I'm always excited to see what tricks are going to go down!
Who's good on the woman's Vert scene today, in your opinion?
There are a lot of very good female skateboarders right now; the community of women Vert skaters has been growing a lot the last couple of years. I'm very happy to see it. We need more girls skating Vert. They are skating so well, getting more confident and better every year. I think there will be a great number of women Vert skaters in a short while. The one really catching my attention is Reese Nelson. She's already pushing the limits, doing tricks that no women have done before- and she is only ten years old. I'm telling you: she is the game changer for women's Vert skateboarding.I'm confident she will make her mark in the history of Vert skateboarding.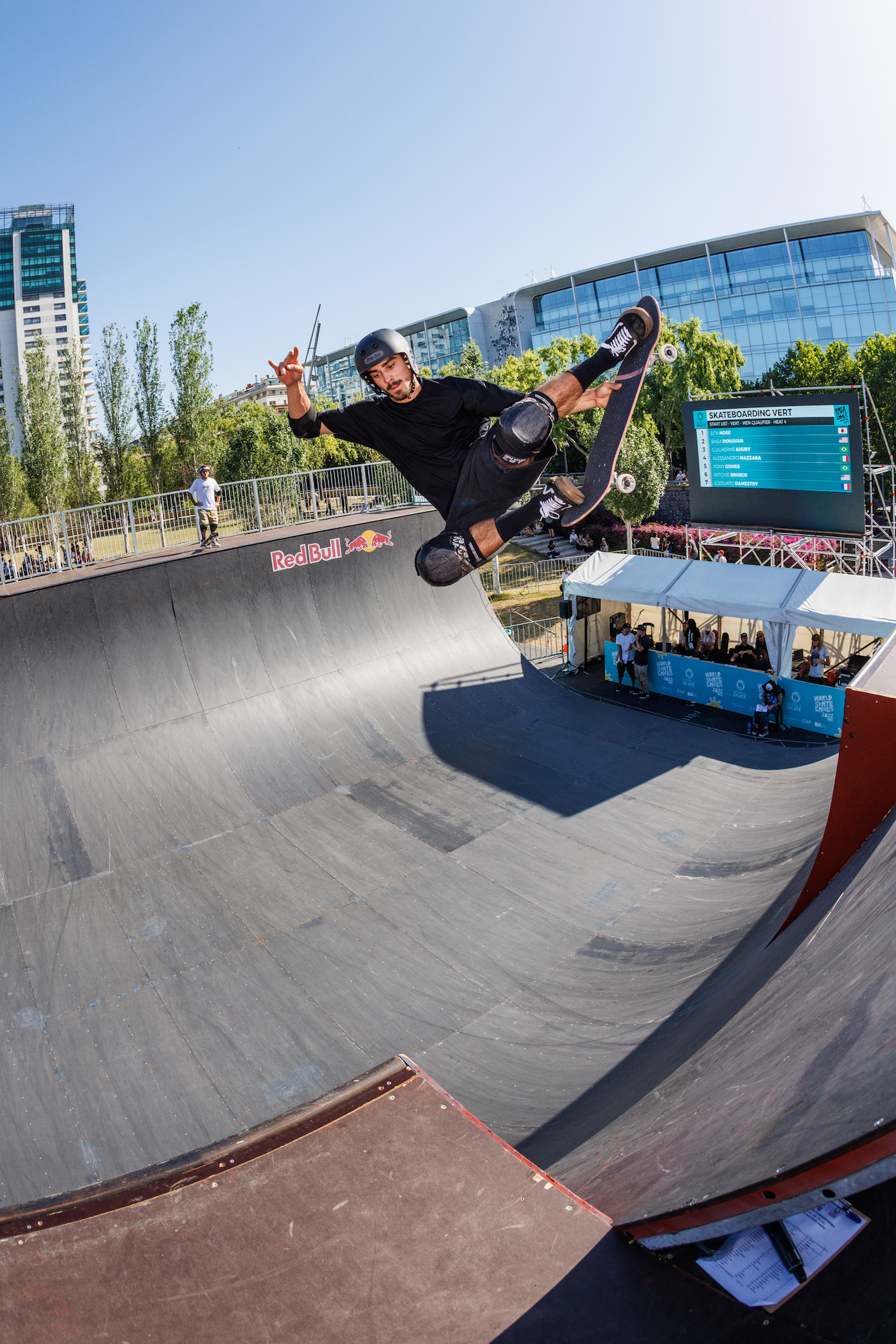 To what extent is that kind of Mega Park/ Big Air type of skateboarding impacting Vert?
I don't really know… personally, I love skating Mega. It's faster, you go higher, more adrenaline. That's what I love. It gives you more time in the air, and more options of tricks. It helped me improve my Vert skills a lot. I think Mega Park credits Vert skating in some ways. It's very similar once you take off- and it's refreshing. You can do Vert trick on a different ramp. So it's refreshing to skate, and also to watch.
What does 2023 hold for the new Men's Vert World Champion?
I have a lot planned for 2023: I'd like to represent France at home, during the 2024 Paris Olympic Games, so I will be competing in every Park Qualifier. Also I'd like to bring new tricks to Vert. I hate to stay in my comfort zone and keep doing the same stuff for too long. I'm always trying to progress, learn new tricks, and evolve. Skateboarding is an art before a sport. That means there are an infinite amount of tricks to do, to create, and so many different ways to do them. So: I'd like to do new tricks. I have some NBD's that I'm working on. I can't wait to put them down.
I'm also trying to develop Vert skateboarding in Europe, starting with France. I have a couple of projects which I'm working on- can't wait to show them to you!