Skateboarding in the UAE has followed an unusual and distinct trajectory to many other parts of the world in recent years, but remains rooted in the familiar passions and challenges most nascent skate scenes experience along the way.
Now, the UAE stands out most in the minds of skateboarders around the world because of two modern classic skate video set-pieces which were filmed in Dubai: 2015's Dubai section from We Are Blood, and 2016's Red Bull Waterpark Lockdown at Atlantis The Palm Dubai.
As a part of the world which invests heavily in youth activities, skateparks of all varieties have sprung up throughout the built environment in the Emirates and many of which merit a visit of their own if your time permits.
Here is an excellent contemporary list of some of the best for your consideration.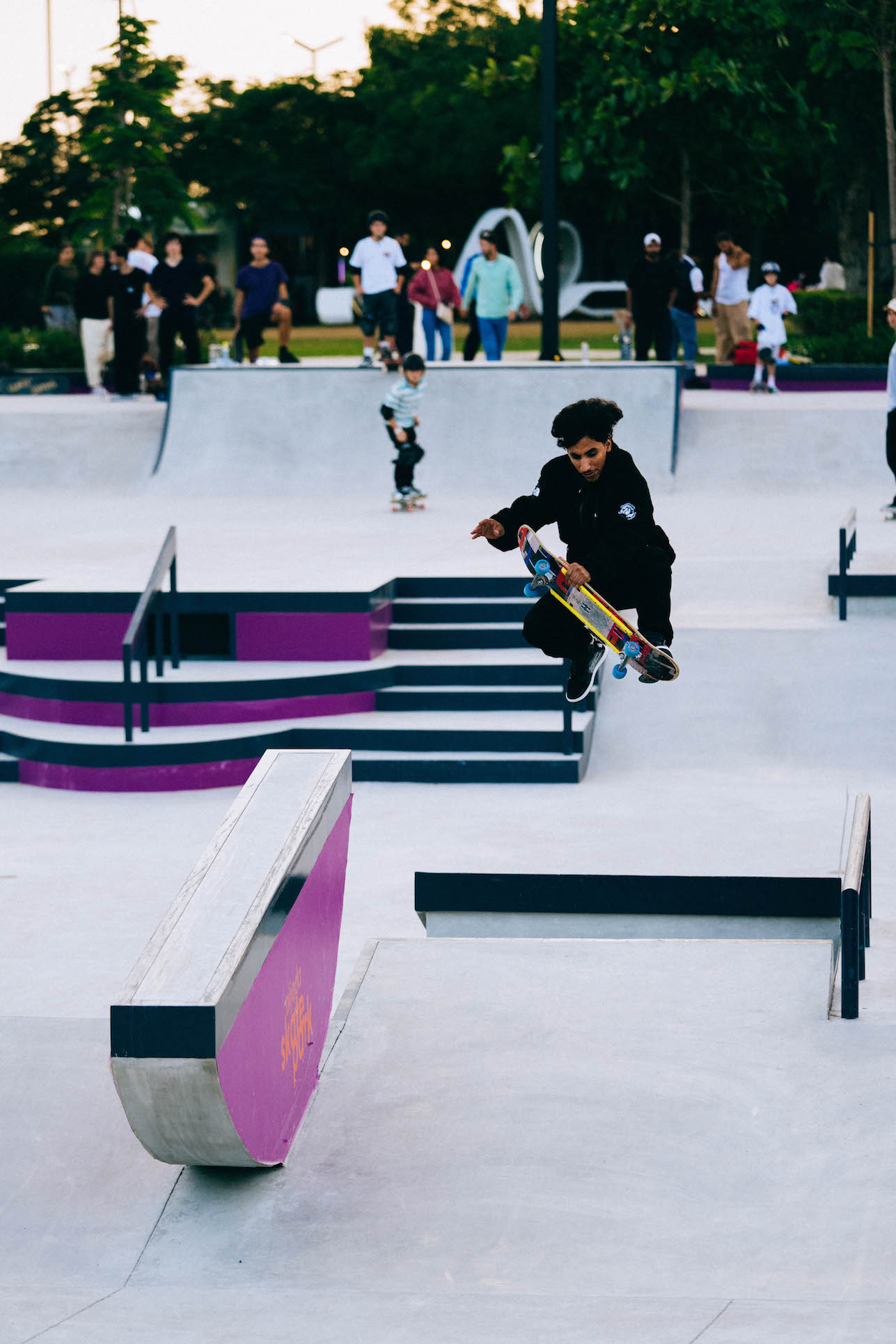 The skate scene itself in the UAE has grown under the auspices of scene veterans like Maysam Faraj, Evan Collison, Tanner Lostan, Ahmed Khalfan, Alex Medvedev, Shawn Barton, Tamer Ramadan and Karim 'Nawstique' Nassar to reach a peak of an estimated two thousand skaters in the region today, many of whom will be attending WST Sharjah to witness some of skateboarding's contemporary heroes throw down at their free skateparks for the very first time. What that will do for the standard and size of the skate scene in the Gulf states is likely to be felt for years to come.
On top of all the skateparks you can reach here, you can also interact with the local skate community via Habibi Skate Shop and Rage Skate Shop, or if you can't make it to a bricks and mortar skateshop why not give Casino Hardware or Select Shop Frame a DM if you need equipment while at WST Sharjah.
If you want to hit the main meet-up street spots in Dubai, the 'Fountain Plaza' at Union Metro stop is always a good starting point.
Our many thanks to Nawstique for helping us connect dots for you guys on the ground.
Give him a follow and hit him up for any skate-related questions you might have about the scene there!