Looked at from a month's distance, it seems clear that the re-scheduled 2022 Skateboarding World Championships in Sharjah, UAE, represented a change of gear for the current era of international skateboarding contests.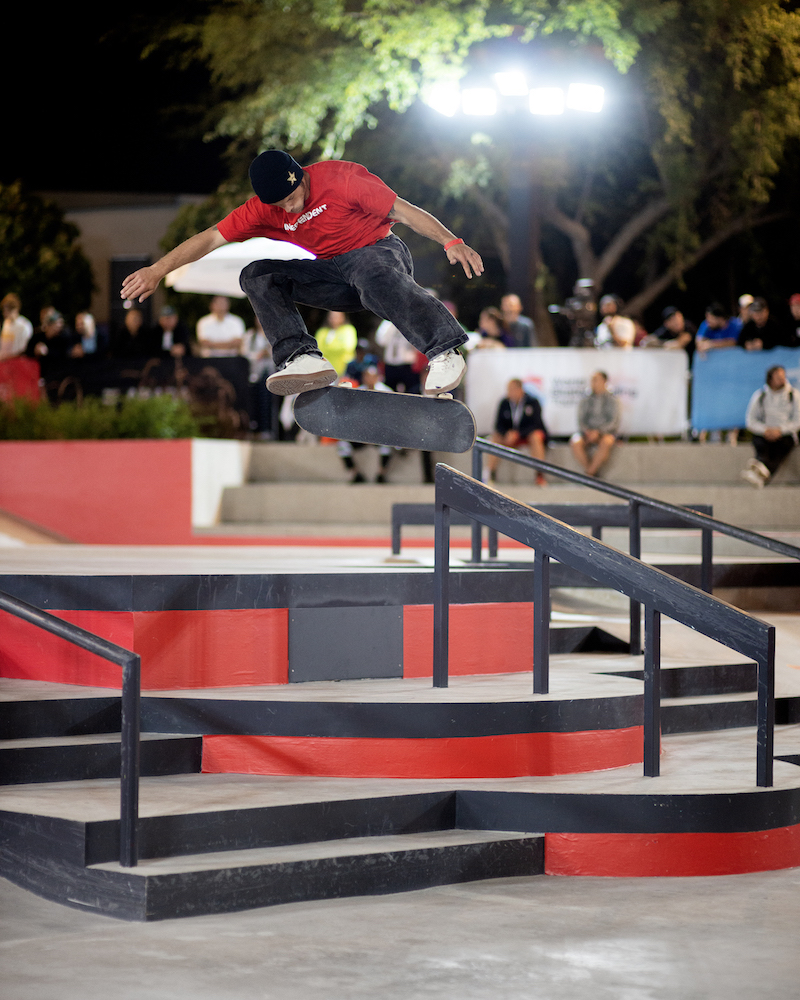 460 skateboarders from 60 countries entered, many of whom were at their first-ever international skate experience. Fourteen of those were flown in from Chile, Myanmar, Mozambique, Colombia, Indonesia, South Africa, Philippines, Senegal, Thailand, Peru and Zambia by the World Skateboarding Support Fund, through which $50G's of the IOC's Youth Athlete Development programme budget was dispersed just to bring talented youngsters together.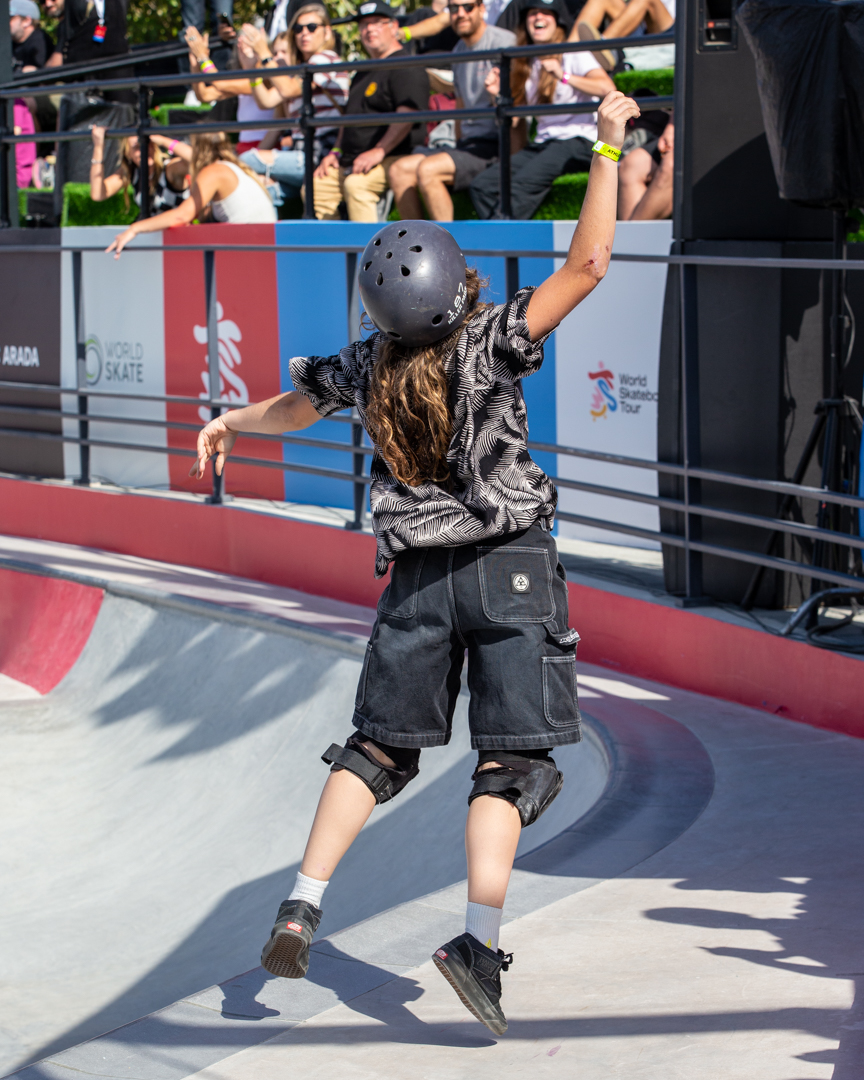 Those 14 skateboarders each gave the event such a positive edge that I think it only fair we list their names in full here once again: Martin Jaque, Juan Carlos Polania, Jazmín Álvarez, Basral Hutomo, Nyimas Cinta, Noel Cossa, Htet Naing, Deivid Mota, Brigitte del Águila, Cindy Lou Serna, Karim Keita, Boipelo Awuah, Konwit Ketkaeo and Mukuka Chande- we look forward to see you flourish and shred both within our World Skate programme and in skateboarding more generally.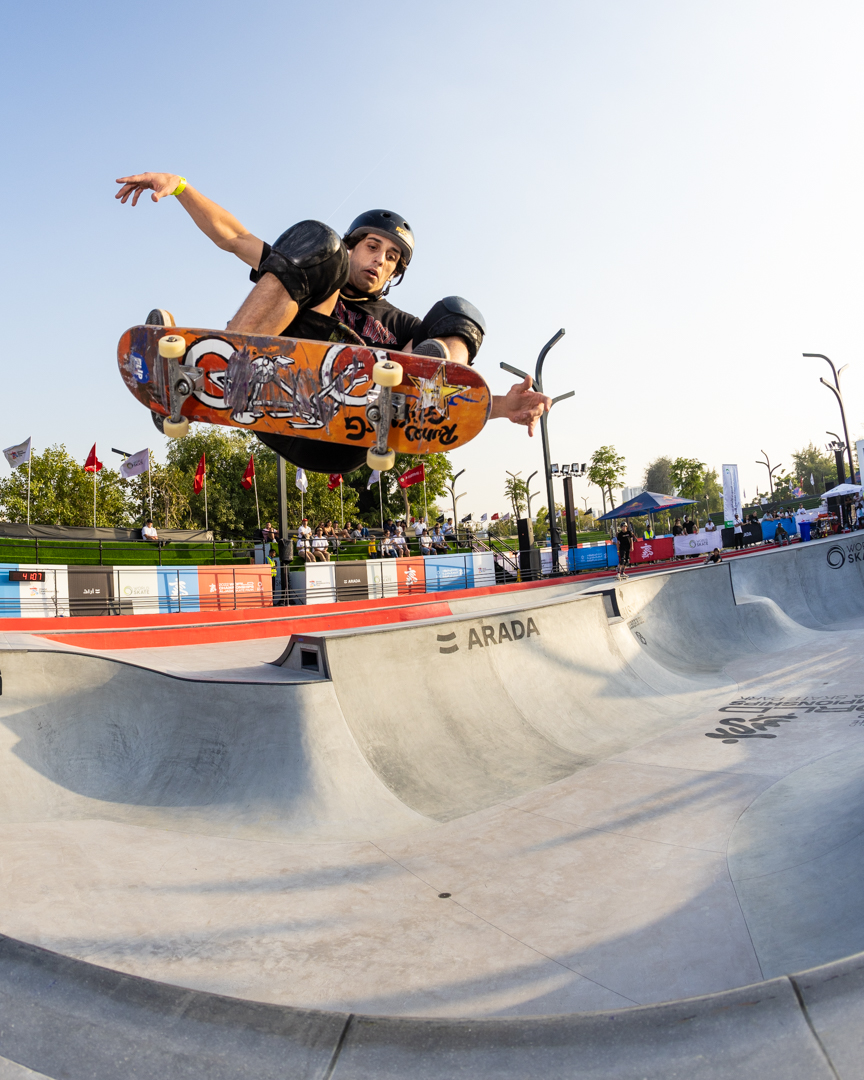 What to say about the venue? Well, the smaller of the three main parks is a hybrid smorgasbord of every bit of skateable terrain you can think of, from free-standing curbs to fullpipes- which could easily in itself host an international event.
As a skateable space, the Aljada skaepark complex can go head-to-head with any such constructions in the world today. It really has to be seen to be believed, and it is open to the skate scene throughout the region from now. We thank them all for their hospitality.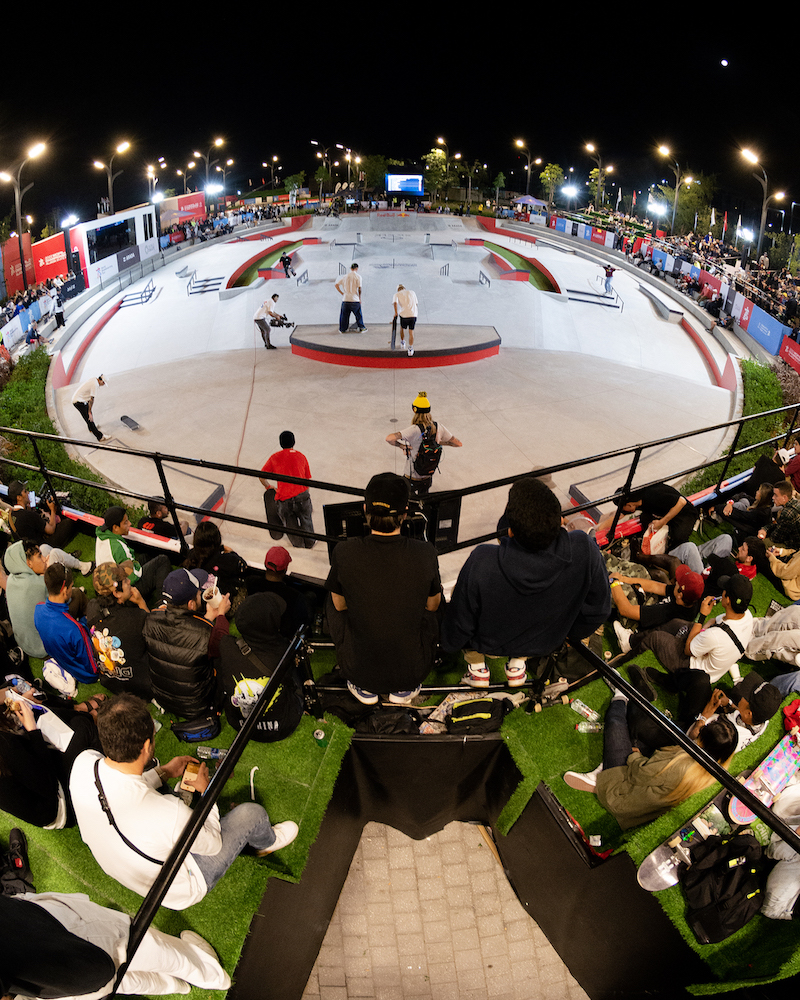 The World Championships were split over two successive weekends at the start of February; Street and then Park.
Only Jagger Eaton competed in the finals of both.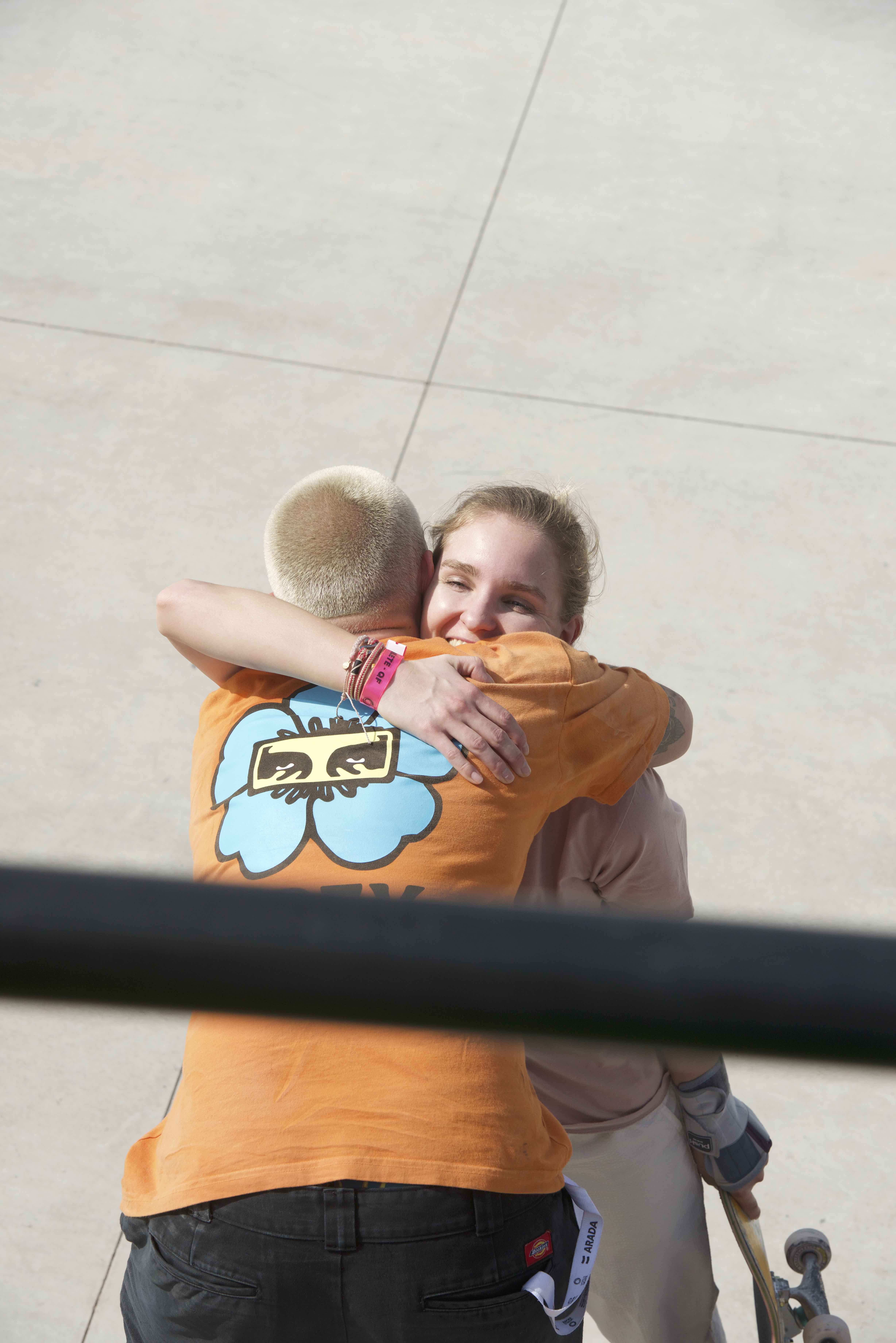 While the in's and out's, the dramas and controversies are well explored by this point- as in all international skateboarding events in which only three people can fit on a podium- the lingering memories are of beautifully floodlit, immaculate skateparks, high standards of organisation from respectful courteous hosts, production values as befit the Olympic era and certainly one of the best Park contests of all time, all during an event where the semifinals of each contest were like finals in themselves.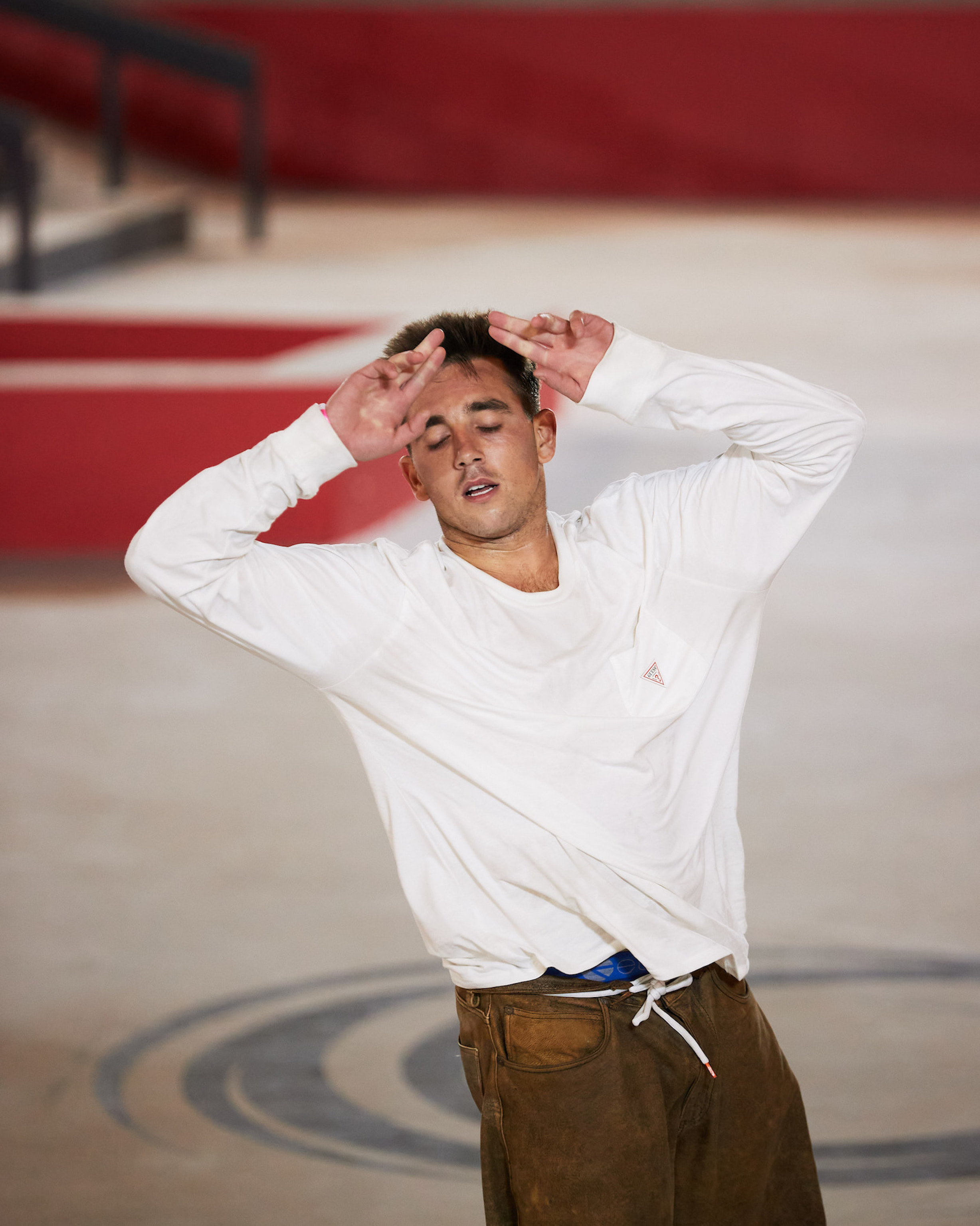 Not everything can go perfectly even with the best will in the world- which we doubtless had; Angelo Caro had airport troubles, Gavin Bottger broke his wrist on an indy disaster he had already made a dozen times, and Heimana Reynolds cracked teeth on an invert gone awry- but the medical support everyone received from the local hospital was super-professional and any hurt skaters were given excellent care and would acknowledge the same.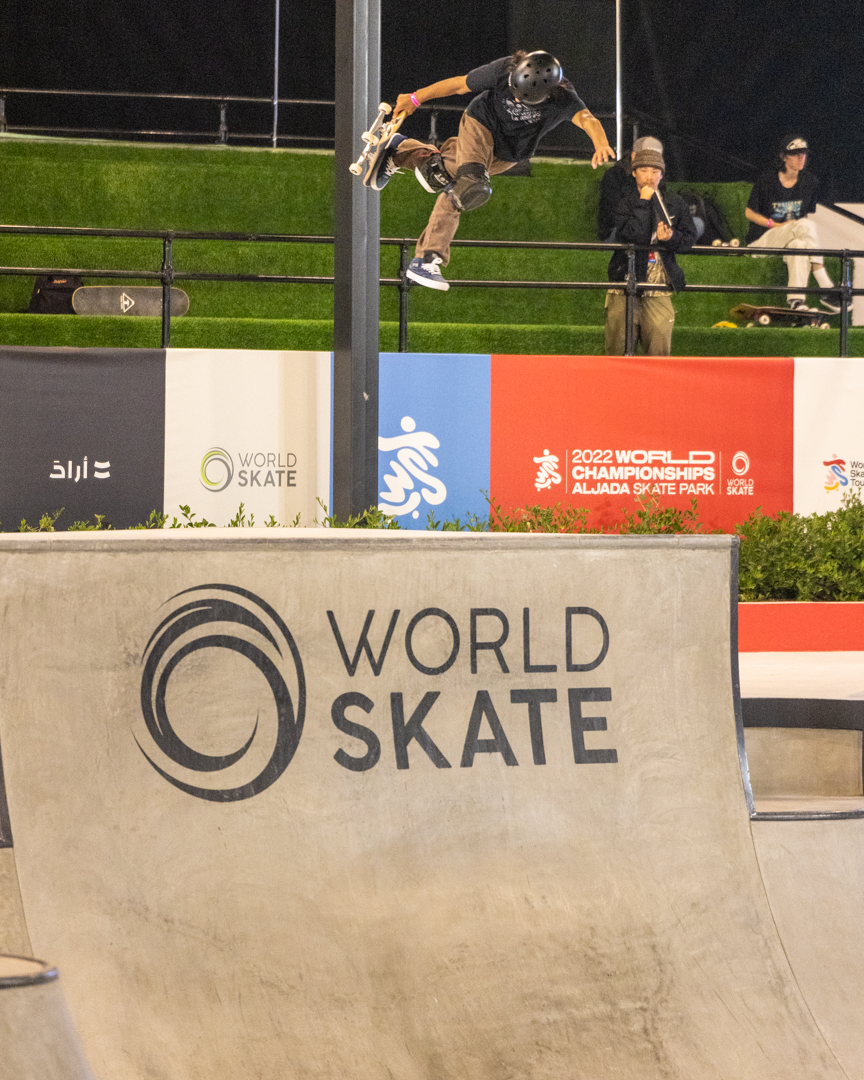 There was drama, there were storylines, there were nearly-makes and should-have-beens, as there always should be and will. There was some of the best skating ever put down in a contest, as the standard surges forward from event to event. All of the skateboarders involved in running the event went above and beyond, particularly Karim Nasser- but also the judges, MC's, media staff and DJ Redbeard. They deserve knucks here, too.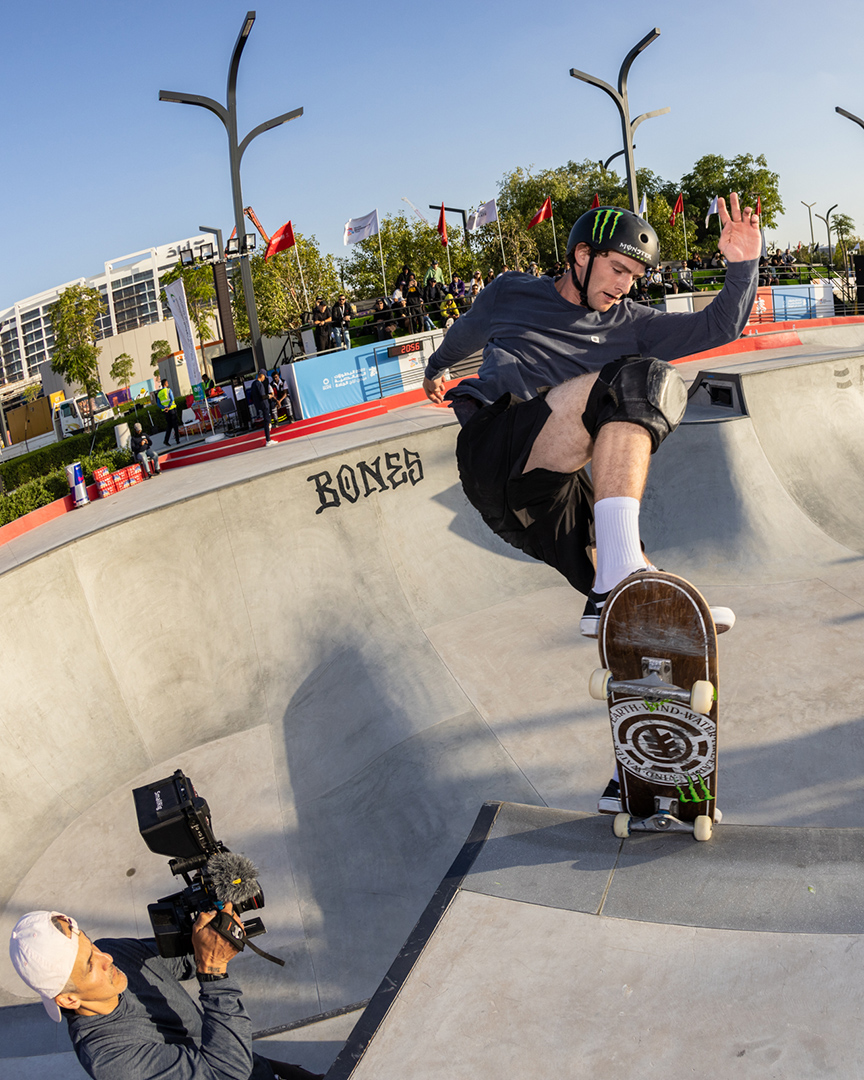 As a launchpad for the World Skateboarding Tour, the 2022 World Championships in Sharjah set new benchmarks, from the $500,000 prize money to the 14 unknown skaters flown in to compete for free just for being rad. 460 skaters from 60 countries entering a contest is unprecedented even in the Munster era, and it is only the starting point.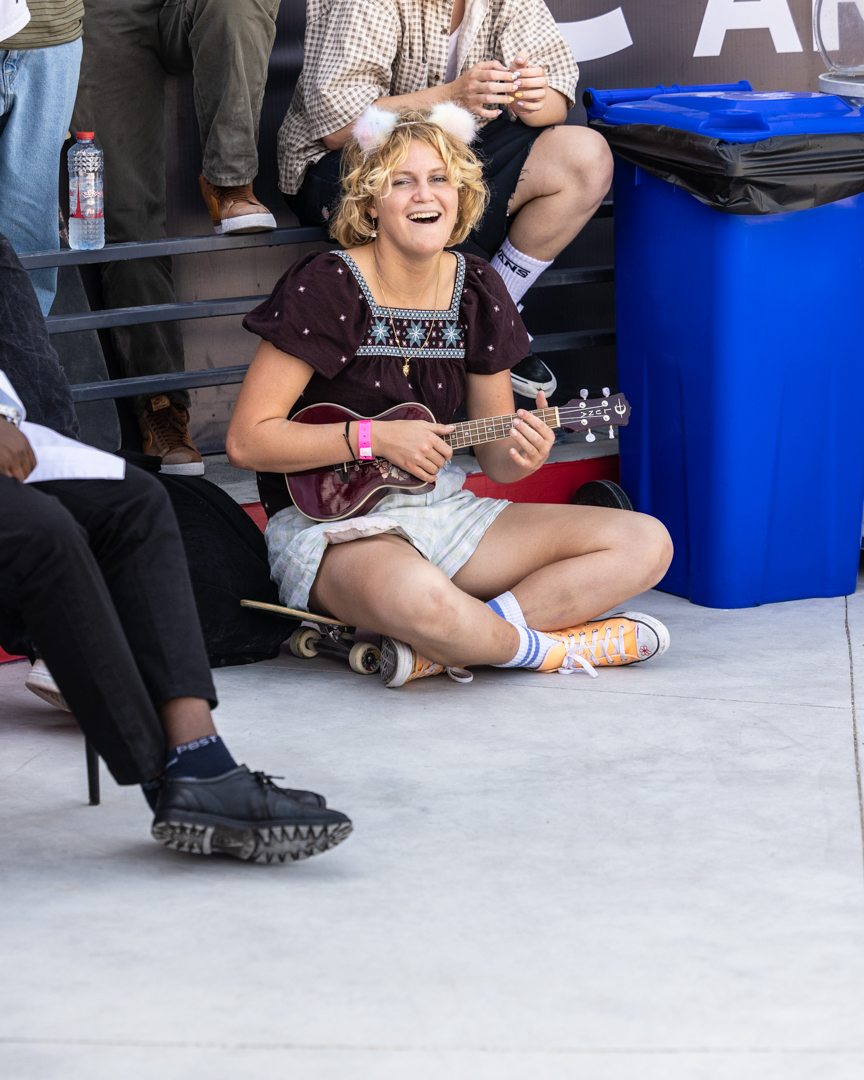 Everyone who came with an open mind left with a blown one. Just ask the skaters who came from Jordan, or India, or Israel, or Iran, or Scotland or Peru: this was the most genuinely international skateboard event of all time. Nothing like this has happened before in skateboarding, straight up.
Watch all the event coverage in the Olympics live replays hosted by Marc Churchill and Sam Bruce here.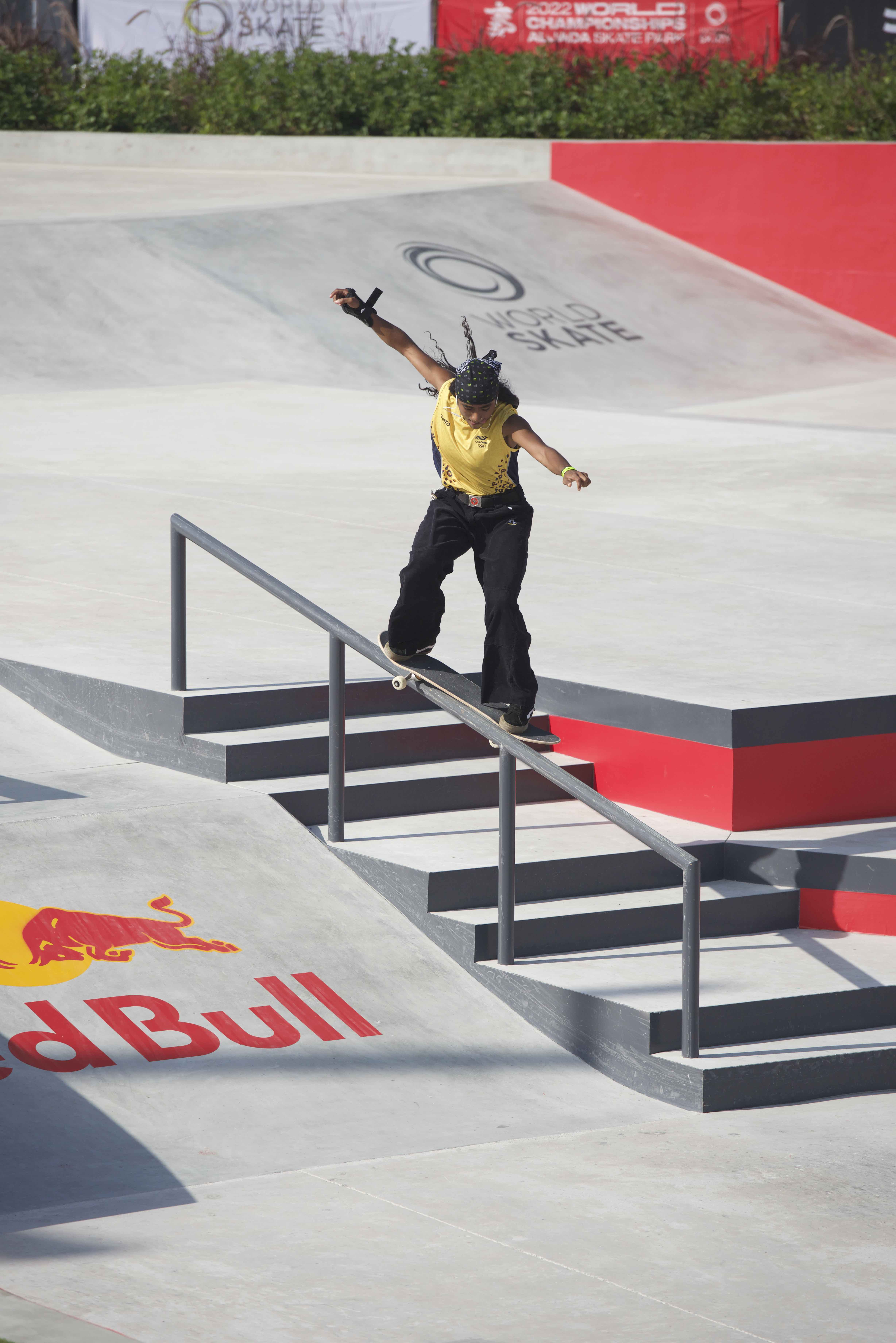 With the new WST schedule just announced until we meet again in Sharjah this time next year, World Skate begins in earnest to build out the Road To Paris from here. Join us along the way, if you can!