World Skate will once again be broadcasting live and direct into homes around the globe this weekend as the World Skateboarding Tour rocks up in Switzerland for WST Lausanne Street!
International competitive Street format skateboard competition returns to Lausanne after a 21-year hiatus as the WST Lausanne Street goes down on this weekend of 15th /16th September during the city's Segment Festival and we are beaming the Semi-Finals and Finals of this Road To Paris qualifier from Palais De Bailieu right throughout the planet!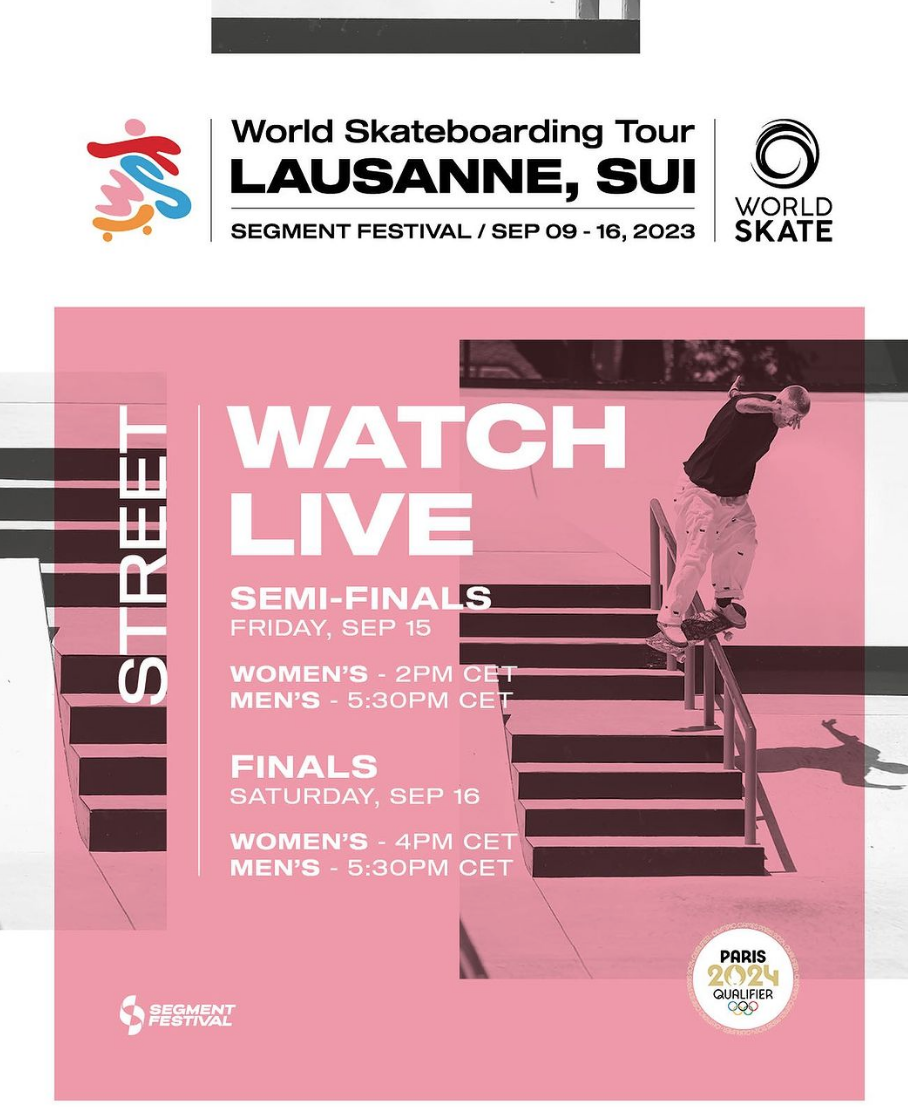 WST Lausanne Street 2023 Live Broadcast Schedule
Semi-Finals (Friday SEP 15):
Women's – 2PM CET / 8AM ET / 5AM PT / 9PM JST
Men's – 5:30PM CET / 11:30AM ET / 8:30 AM PT / 12:30AM JST (+1)
Finals (Saturday SEP 16):
Women's – 4PM CET / 10AM ET / 7 AM PT / 11PM JST
Men's – 5:30PM CET / 11:30AM ET / 8:30AM PT / 12:30AM JST (+1)
The live broadcast will be streamed via worldskate.tv and Olympics Youtube- and you can also catch the event on linear TV in 80 countries around the globe courtesy of our many syndication partners.
The overall prize purse for WST Lausanne Street 2023 is a hefty $200,000, split evenly between the male and female divisions- which should provide some added incentive on top of those all-important OWSR ranking points on the Road To Paris 2024!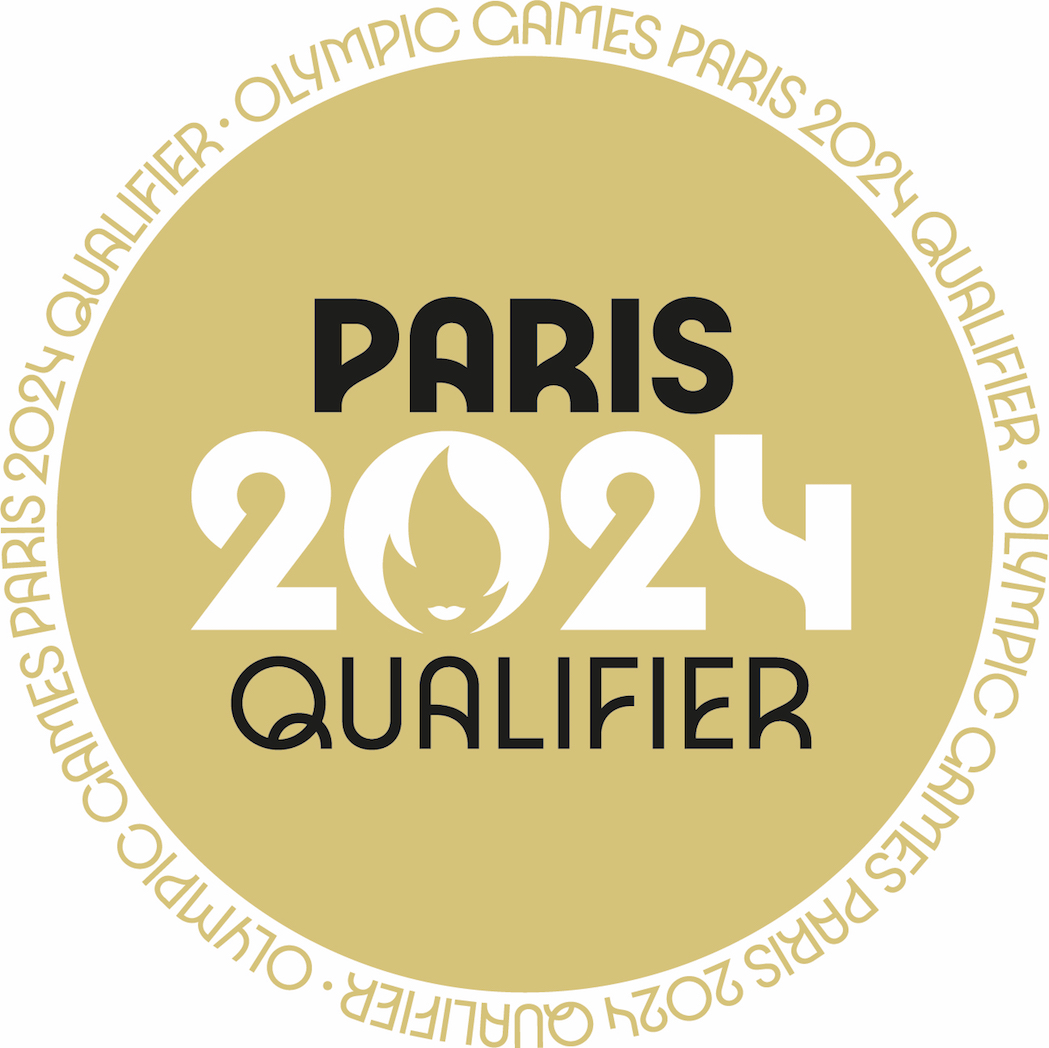 We will naturally bring you all the preceding news from Lausanne as it happens this incoming week via the ever-popular Instagram, our own Infinity app, via our dedicated blog and in-event bulletins.
What Will The Contest Format Be In Lausanne?
Open Qualifier - Best of 2 Runs
● Best 27(M)/ 27(F) + top 5 pre-seeded athletes (32 total) advance to quarters
● 2 Runs x 45 Seconds, best run counts
Quarterfinals - Best of 2 Runs
Best 16(M)/ 16(F) athletes advance to semis
2 Runs x 45 Seconds, best run counts
8 athletes per heat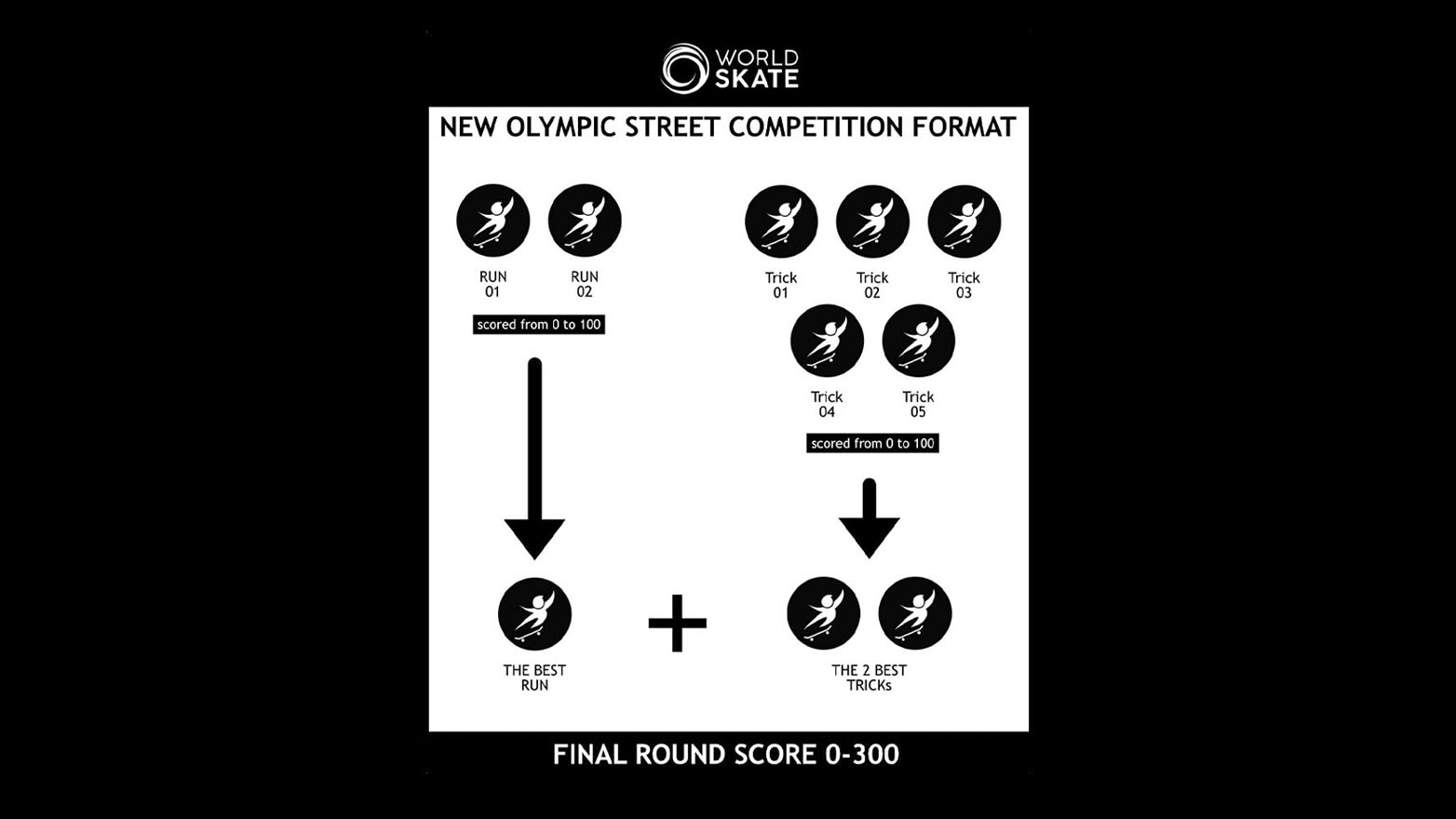 Semifinal and Final - Olympic Street Format (2/5/3)
● 2 runs & 5 Best Trick attempts each
● Heats of 8 athletes each
● Final scores based on highest 3 of 7 possible scores
(i.e. Best Run + 2x Best Trick scores)
● Best 8 advance to the final
● Final round same format
● Athletes scored from 0-100.00
See you live from Lausanne at the weekend!