First things first: best crowd of the World Skateboarding Tour so far, hands down. Not only did they cheer the good stuff, they raised up the skateboarders who blew their runs and even had an enthusiastic if not entirely successful attempt at a Mexican wave. So big ups there. The other thing that bears observing is that regardless of how you feel about competitive skateboarding, there can be no doubt based upon the evidence of tonight that it is pushing the boundaries of possibility within the activity on an event-by-event basis right now.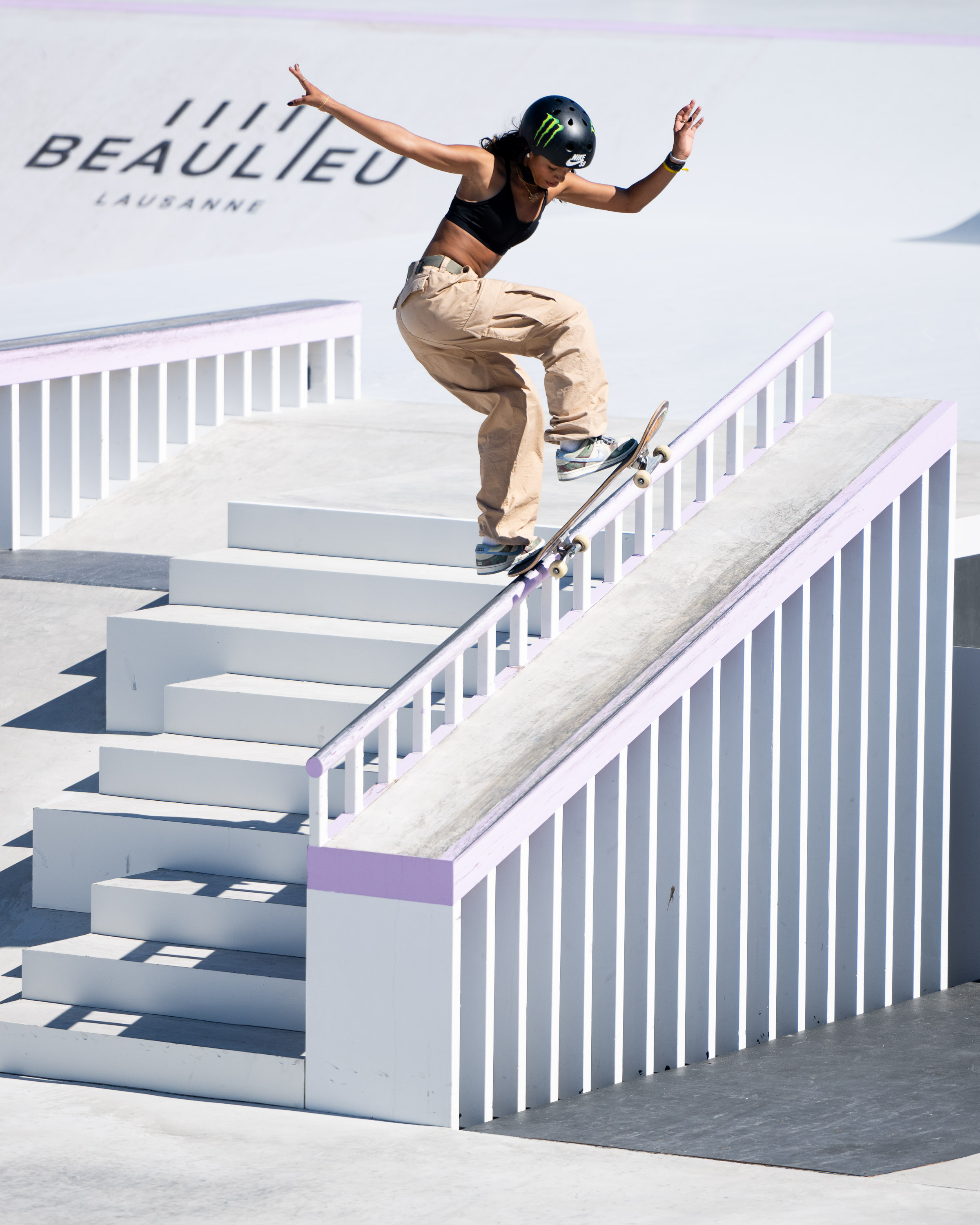 The fact that every new qualification round represents a new beginning also makes for some wild storylines. Let's begin with the women. Both current World Champion Rayssa Leal and one of the top 3 WST Rome winners Yumeka Oda basically bundled themselves into the semi-finals by slimmer margins than either would have hoped for, but come a new day they began again and found some semblance of their former selves to come out in first and second position going into the finals tomorrow. Funny old game.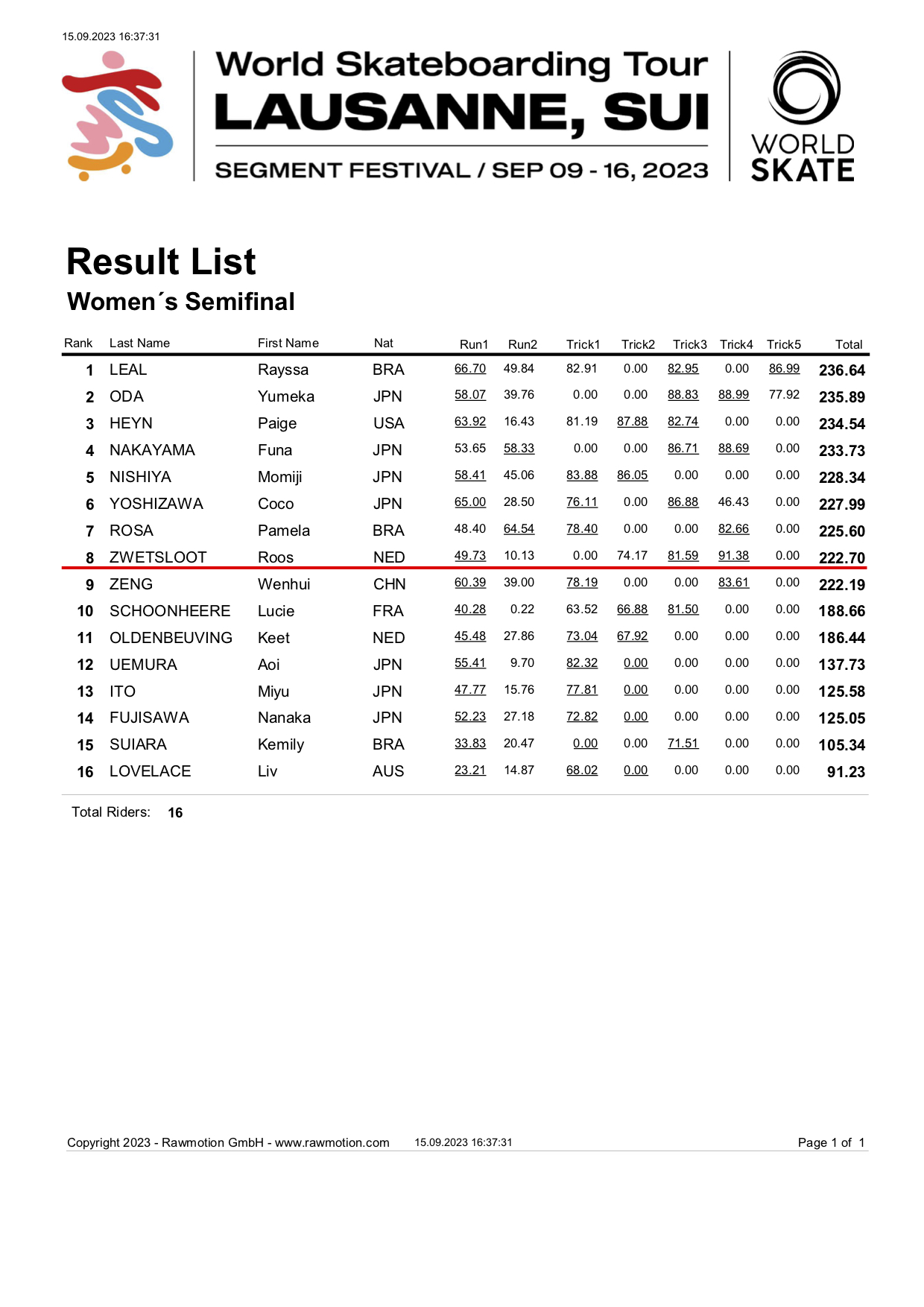 Alongside them going into tomorrow's final is emerging American Paige Heyn, the unflappable and insanely consistent duo of Funa Nakayama and Momiji Nishiya, promising if unpredictable youngster Coco Yoshizawa and a resurgent Pamela Rosa who has barely missed a beat so far this contest. Add to that mix Dutch favourite Roos Zwetsloot who seems to have left her patchy luck behind and pulled a Heelflip Frontside Boardslide which she hadn't even tried in practice out of nowhere in the best trick section in order to make it to the finals by the skin of her teeth. As we said about this qualification format a minute ago, it doesn't matter how you progress, so long as you do- because tomorrow is a new day in which everything begins again.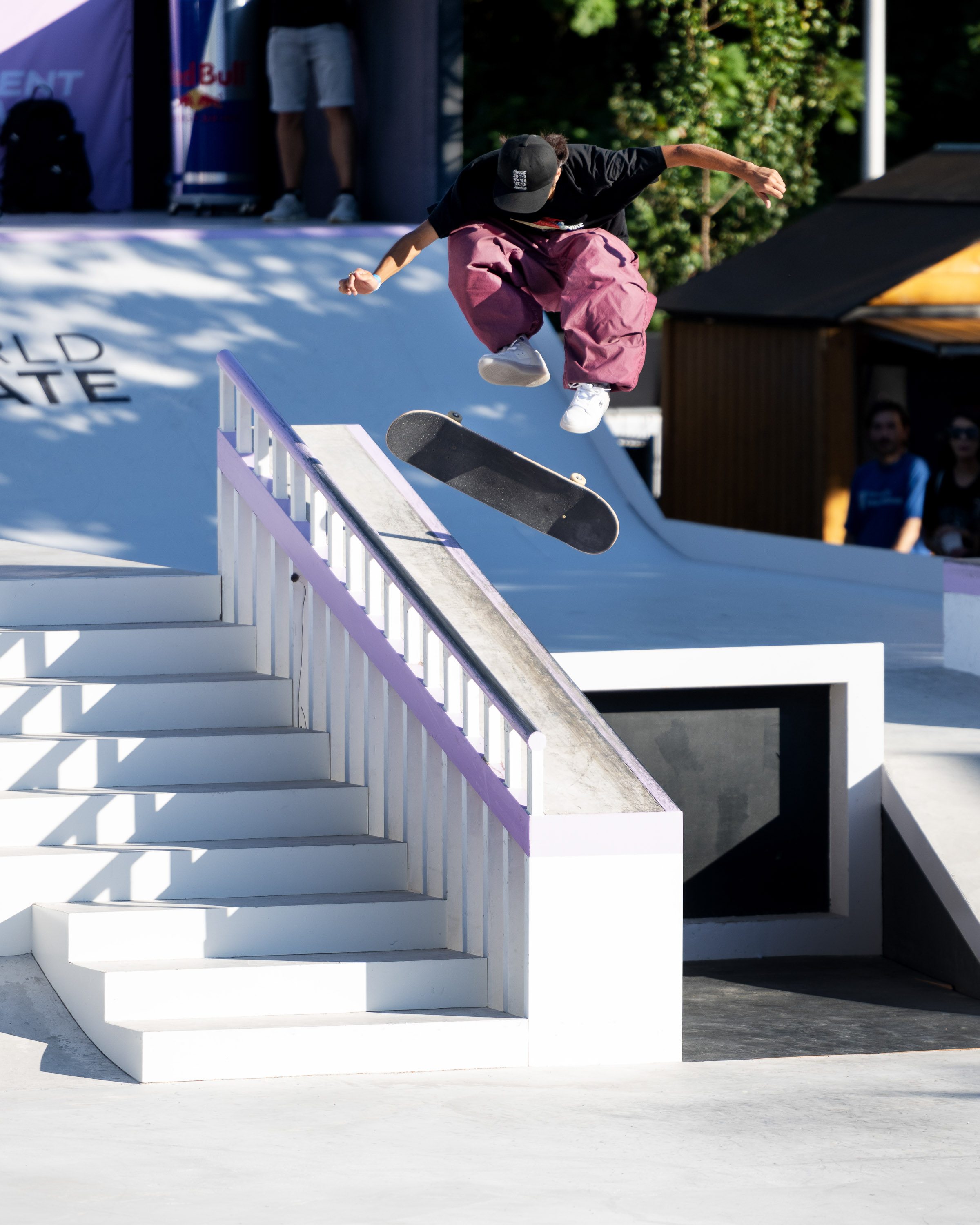 Of the five Japanese skateboarders who had qualified for the men's semi-finals, four have made it through to the finals and they brought a 'take no prisoners' dimension to tonight's contest. Yuto Horigome did so with tricks that skateboarding's lexicon of description is struggling to keep up with, Kairi Netsuke is doing heelflip backside lipslides every single time (!) and the lesser-known talents of Toa Sasaki and Yukito Aoki are bringing their own large-trousered stealth consistency to bear on a field of familiar names who they beat to progress to tomorrow's final. Interestingly, however, although half of tomorrow's male finalists are Japanese, none of them made the top three. Those positions fell to the better-than-ever Nyjah Huston (Nollie Heelflip Back Smith on a 9-stair rail, HELLOOO!), the powerful street skating thoroughbred Giovanni Vianna (Frontside Half-Cab to Back Smith, which only he can do) and Aurelien Giraud who is looking razor sharp and deadly.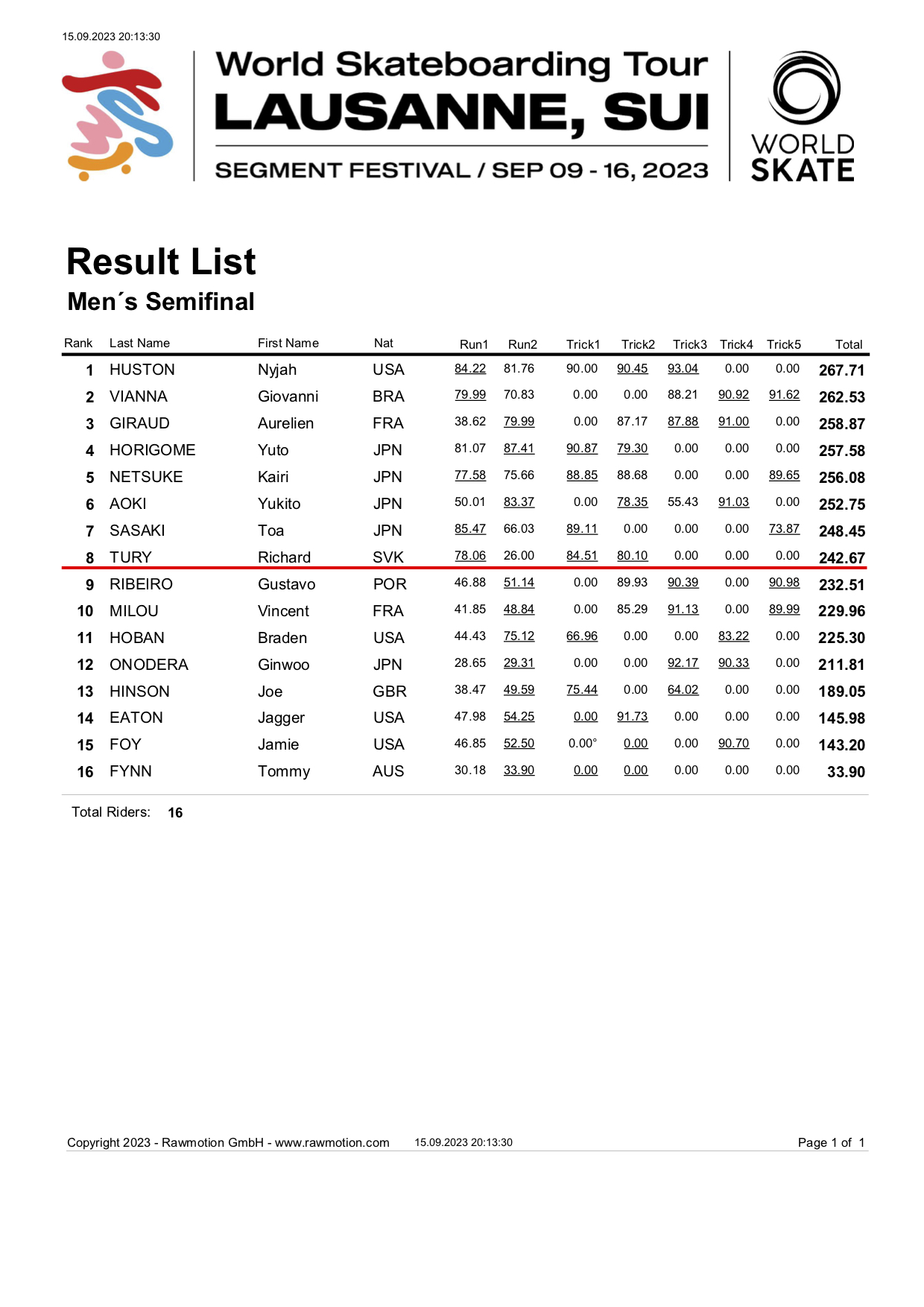 Rounding out those going forward is Slovakian machine Richard Tury, who is trying Heelflip Nosebluntslides which- as far as I am aware- has never been done before, anywhere, by anyone.
So: progressive skateboarding, a wild crowd, glorious Swiss sunshine and a festival atmosphere: the WST Lausanne finals are going to be something else altogether.
Join us tomorrow for more mayhem!